<! MP3 08/30/09, 08/19/12 > <! update 08/30/09 -- Hazel Dickens, Dillards need discographies > <! outside 00/00/00 > <! pix 00/00/00 > <! icons 12/15/10 > <! DAWKER MOUNTAIN VALLEY BOYS "Bound To Ride" (Deck Hill, xxxxx) (LP) B0040O4FXU Downstate Ramblers "Downstate Ramblers" (xxxxxxx, xxxxx) (LP) Vernon Derrick "...Plays Jimmy Martin's Hottest Hits" (LP) The Downstate Ramblers "Rambler Fever" (Rambler Productions, xxxxxx) (LP) B001Q1PCIC The Downstate Ramblers ~ Sunday Morning Gospel" (RP Records, xxxxxx) 1967 - can't be the right year - '77, maybe(??) The Downstate Ramblers "Anywhere Is Home" (RP Records, xxxxxx) (LP) B00K4NLXW2 - includes a mix of country and bluegrass - songs by Bill Monroe and Larry Sparks along with Tom T. Hall and Charlie Daniels ("The Devil Went Down To Georgia") (J. D. Webb &) The Downstate Ramblers "Moon Over Austin" (Lost Armadillo Productions, 2010) B003JMP7UY B003GGGLHG >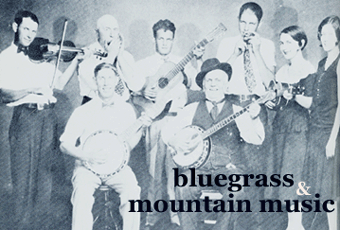 ---
Hi, there... This page is part of the Slipcue guide to various bluegrass artists, which is part of a much larger Hick Music website. This "guide" is not meant to be comprehensive or authoritative, just a quick look at a few records I've heard recently, as well as some old favorites. Comments or corrections are invited... and recommendations are always welcome!
This page covers the letter "D"
---
A | B | C | D / D-2 | E | F | G | H | I | J | K | L | M | N | O | P | Q | R | S | T | U | V | W | X, Y & Z | Comps | Other Country Styles
---
Dailey & Vincent "Dailey & Vincent" (Rounder, 2008)



(Produced by Jamie Dailey & Darrin Vincent)
An utterly gorgeous set of harmony-drenched traditional bluegrass, with a strong emphasis on super-sweet, super-soulful male duet vocals. The pickin' is pretty solid, too. These guys are both veteran truegrass players -- Darrin Vincent is Rhonda Vincent's brother, and went from her old band The Rage into long tenures with John Hartford and Ricky Skaggs; Jamie Dailey sang with Doyle Lawson and Quicksilver starting in the late 1990s, and has been collaborating with Vincent for a few years. It's no surprise that with this wealth of experience that they can tap so beautifully into the vocal tradition of the Stanley Brothers, or that about half this album is gospel material, as heartfelt and moving as anything you'll hear in the genre. The repertoire sounds old, but includes a lot of more modern material, including a couple of Dailey's original tunes, as well as a tune by the late Randall Hylton and even a song from indie darlings Gillian Welch and David Rawlings. This is old-school melodic bluegrass at its very best: it doesn't get any sweeter than this. Highly recommended!
Dailey & Vincent "Brothers From Different Mothers" (Rounder, 2009)



(Produced by Jamie Dailey & Darrin Vincent)
Their previous album was one of the finest traditional bluegrass albums of the decade, and Jamie Dailey and Darrin Vincent keep up the pace on this fine, frolicking follow-up. There's simultaneously a greater emphasis on gospel material and a more modern, country-ish tone on a few tunes (particularly on "Years Ago," where they sound for all the world like the young Statler Brothers did on the similarly-themed "Flowers On The Wall.") Above all, though, there's the gorgeous harmonies and fine picking that define this duo's strengths. These guys sound fully committed to their music and engaged with it emotionally. They don't overdo anything, but they play and sing better than nearly anybody around, with feeling and power to spare. Highly recommended!
Download picks:

Years Ago


Head Hung Down


When I Reach That Home Up There
Dailey & Vincent "Teach Bluegrass And Gospel Duet Singing" (Homespun, 2009) (DVD)


While we're on the topic, I bet this instructional video is pretty great, too. (If anyone tests it out, let me know what you think... :-)
Dailey & Vincent "Sing The Statler Brothers" (Rounder/Crackerbarrel, 2010)


(Produced by Jamie Dailey & Darrin Vincent)
Now wait a minute... Was is really me, a couple of years back, who pegged Dailey and Vincent as having a Statler Brothers vibe to their work? Why, yes it was...! Not that I'm bragging or anything, but I do know a nice harmony when I hear one... Anyway, here it is in 2010, and they've gone whole-hog with a tribute to one of the most successful country vocal acts, and boy, does this sound good. The music is flawless, the harmonies are sweet, and the lyrics stand out in ways they didn't in the Statler Brothers originals... Despite their obvious talent and chart success, the Statlers had a bit of a novelty-act sheen to their work, but here, played straight by Dailey & Vincent, the songs emerge more clearly as sentimental, evocative, nostalgic gems. No matter which band you're a bigger fan of, this record ought to knock your socks off. Highly recommended!
Dailey & Vincent "Singing From The Heart" (Rounder, 2010)



A sweet, sweet, sweet all-gospel set. Doyle Lawson, watch out.
Dailey & Vincent "The Gospel Side Of Dailey & Vincent" (Cracker Barrel, 2012)


(Produced by Jamie Dailey & Darren Vincent)
An excellent gospel collection, the second by the harmony duo of Jamie Dailey and Darren Vincent, who have become luminaries in the world of traditional bluegrass gospel singing. On this set they move away from their strictly truegrass roots and sing some more country-oriented material, as well as a few songs that could be considered part of the pop-oriented "contemporary Christian" sound, as well as a few jaunty jubilee songs in the style of the Blackwood Brothers. The singing and musicianship is uniformly sweet... There are a couple of tracks I'd skip, but most of it is quite nice. Includes a particularly sweet version of "Family Bible," as well as a good, obscure Buck Owens oldie, "Eternal Vacation." Recommended!
Dailey & Vincent "Brothers Of The Highway" (Rounder, 2013)


The Daughters Of American Bluegrass "The Daughters Of American Bluegrass" (CMH, 2004)


The Daughters Of Bluegrass "Back To The Well" (Blue Circle, 2006)


The Daughters Of Bluegrass "Bluegrass Bouquet" (Blue Circle, 2009)



(Produced by Dixie Hall, Paula Wolak & Frances Mooney)
When they say "daughters of bluegrass," they really mean "daughters of bluegrass": this disc features contributions from dozens of female artists, including folks like Carol Lee Cooper (daughter of Wilma Lee Cooper), Lisa Martin (Jimmy's daughter), Jeanie Stanley (Carter's "baby girl") and Sonya and Becky Isaacs, of the Isaacs family band... Along with a slew of other female picker, plunkers and harmonizers, including well-known artists and newcomers such as Tina Adair, Dale Ann Bradley, Becky Buller, Sierra Hull, Alecia Nugent and many more whose names are less familiar; Rhonda Vincent, who gets a teasing shout-out as a big star with a tour bus to travel in, also pitches in. It's a big helping of talent, with many faces that are doubtless familiar to folks who frequent the festivals and hang out at informal jam sessions. The project is the brainchild of Dixie and Tom T. Hall, who also wrote or co-wrote all of the songs on here, so if you're a bluegrass fan searching for new, original material, this disc is a much-welcome treasure trove as well. Good spirits, fine picking and fuzzy nostalgia mix together quite nicely here... It's a sweet humble, down-to-earth album that reflects the DIY culture of the modern bluegrass scene... Nice!

David Davis "...And The Warrior River Boys" (Rebel, 2004)



A fine set of rough-hewn truegrass from these soulful Alabama pickers... The band struts its stuff on "My Rocky Mountain Sweetheart," showing that, sure 'nuff, they can play it hot and fast whenever they want to. That's what makes the slower songs all the more sweet, as Davis and his crew take their time, hitting just the right emotional tone on song after song. The phrasing on the solo vocals may get a bit choppy, but when the harmony kicks into a full chorus, it sounds mighty, mighty fine. Recommended!
David Davis "Troubled Times" (Rebel, 2006)


David Davis "Two Dimes And A Nickel" (Rebel, 2009)


Hubert Davis & The Season Travelers "Harvest" (RHD Records, 1977) (LP)


(Produced by Tom Behrens)
This bluegrass-based band was led by North Carolinian banjo plunker Hubert Davis, an alumnus of the 'Fifties-era Bill Monroe band who modeled his playing on new Earl Scruggs style, and was one of the banjoists brought in to fill the gap when Flatt & Scruggs went solo. Much later, Davis got a full-time gig playing at a local club in Nashville called the Wind In The Willows, where he mostly played straight-up, traditional old stuff. This outlaw-era album is packed with standards like "Roll On Buddy," "Rocky Top," "Wabash Cannonball," and "Orange Blossom Special" -- there are also some cross-genre covers, like Kris Kristofferson's "Me And Bobby McGee," and western swing's "Faded Love." In the band at the time was a young mandolin picker named Mike Compton, who would later help co-found the Nashville Bluegrass Band, and worked with John Hartford throughout the 1990s. Although the Season Travelers, like most bands, had a fair amount of turnover, Davis kept the band running for decades, and recorded several other albums during this era.


<! - #001 - with Rubye Davis (guitar, vocal), Richard Hoffman (fiddle) Gene Bush (dobro), Mike Compton (mandolin), Shelby Jean Davis (bass) Songs include: Roll On Buddy, Me & Bobby McGee, Blue Eyes Crying In The Rain, Rocky Top, Wabash Cannonball, Foggy Mountain Breakdown, Life's Railway To Heaven, Fox On The Run, Faded Love, Orange Blossom Special, Blue Moon Of Kentucky, I'll Be Back With My Darling, Will The Circle Be Unbroken. Recorded several albums: http://hubertdavisandtheseasontravelers.com/ >
Skeeter Davis "I Love Flatt & Scruggs" (RCA, 1968) (LP)


Nashville star Skeeter Davis lays down a nice late-Sixties tribute to bluegrass legends Lester Flatt and Earl Scruggs. As the liner notes point out, at the time this album was made, Flatt & Scruggs were making regular appearances on the "Beverly Hillbillies" TV show and playing gigs at trendy rock-folk clubs, so Davis' electric guitar-and-pedal steel arrangements for all these old bluegrass tunes wasn't so far off the mark -- in fact, it wasn't that different than what the boys were doing on their own albums at the time. Not the greatest renditions of this material, but Skeeter does get inside the songs and convincingly brings out the old-fashioned sentimentality from the lyrics.
Honi Deaton "What Should Have Been" (Chateau Music, 2003)


Honi Deaton & Dream "Promise To A Soldier" (Chateau Music, 2005)


Heartfelt independent bluegrass, with several 'grassed-up cover tunes -- "Walkin' After Midnight," "Send Me The Pillow That You Dream On" and Patsy Montana's classic "Cowboy's Sweetheart" -- along with a slew of first-rate original tunes. Deaton's greatest strength is as a songwriter, particularly as a gospel composer... Songs such as "I'm Callin' Jesus," "Here I Am Lord" and "Glory, Glory" have the ring of classics, indeed, I was surprised to find out they were new songs written by Deaton in recent years. Her band, Dream, has gotten much tighter as well, and the picking is pretty solid, taking off at a pretty fast clip and keeping the pace through the length of the album. Definitely worth a spin!


<! re-load GIF online >

Honi Deaton "Chasin' Dreams" (C & L Entertainment, 2007)


Honi Deaton "The Other Side" (C & L Entertainment, 2009)


Dehlia Low "Dehlia Low" (2008)



A bluegrass/old timey band from North Carolina, featuring two female lead singers, fiddler Anya Hinkle and guitarist Stacy Claude... ("Dehlia Low" is the band's name, not the name of a person in the band...)


<! Stacy Claude (m?) >



Dehlia Low "Ravens & Crows" (Rebel, 2011)


(Produced by Travis Brook & Dehlia Low)
This is the fourth album from this North Carolina bluegrass/old-timey/Americana band, which features the twin female vocals of fiddler Anya Hinkle and guitarist Stacy Claude (with bassist Greg Stiglets singing lead on a couple of tunes...) In tone and tonality, the band taps into a Gillian Welch-like vibe, mixing rural authenticity with modern songwriting, indeed, on several slower songs, such as the doleful "Cannonball Blues, you'd be excused for mistaking this for a Gillian Welch record, although on most tracks they take a faster, more bluegrassy approach. The clattersome, rugged sound prized by old-timey fans comes through as well, tempered with some fine dobro playing throughout. An excellent record for folks in search of bands that are taking this style into the future -- definitely worth checking out!
Della Mae "This World Oft Can Be" (Rounder, 2013)


Detour "The Road That Lies Ahead" (2009)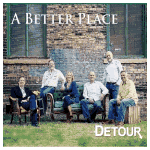 Detour "A Better Place" (Bluegrass Ahead, 2012)



(Produced by Detour)
Top-notch independently-produced bluegrass, with solid musicianship and a strong mix of original material and well-chosen covers. Lead singer Missy Armstrong has a great voice: clear, confident and joyful, while mandolinist Jeff Rose is also a superior songwriter, providing over half the tracks on here, each of them a concise gem of melodic truegrass, crafted in the traditional style. This Michigander band is the real deal: a powerful band with a sweet sound that modern-day bluegrass fans will want to check out. (For more info, check out their website at www.detourbluegrass.com)
Hazel Dickens - see artist discography
The Dillards - see artist discography
---
Bluegrass Albums - More Letter "D"
---