<! MP3 09/09/09 > <! update 09/09/09 > <! outside 00/00/00 > <! pix 00/00/00 > <! icons 12/16/10 > <! The Lewis Family Katie Laur Band "Good Time Girls" (Vetco, 1975) (LP) B004LK639C Katie Laur Band "Cookin' With Katie" (Vetco, 1977) (LP) B001LQYKIA Katie Laur Band "Misbehavin' " (Vetco, 1979) (LP) B001LQY7Z6 Katie Laur "Black Tie" (Octev, 1982) B00BC5R41A Katie Laur Band "Main Street" (xxxxxxxxx, xxxxxxxx) B000RENDA8 The Lost World String Band "Ready To Wear" (xxxxxxx, xxxxxx) >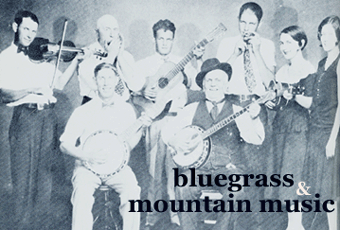 ---
Hi, there... This page is part of the Slipcue guide to various bluegrass artists, which is part of a much larger Hick Music website. This "guide" is not meant to be comprehensive or authoritative, just a quick look at a few records I've heard recently, as well as some old favorites. Comments or corrections are invited... and recommendations are always welcome!
This page covers the letter "L"
---
A | B | C | D | E | F | G | H | I | J | K | L / L-2 | M | N | O | P | Q | R | S | T | U | V | W | X, Y & Z | Comps | Other Country Styles
---
Tim Lake "Kentucky Home" (Parraig Records, 2000)



Nice, low-key independent bluegrass release, featuring banjoist Lake and a couple of pals performing live at a small private concert. All the songs on this 2-CD set hail from his native Kentucky, and while he doesn't exactly burn up the frets, Lake's laid-back approach definitely hits the spot on several tunes.
Barbara Lamb & Vivian Williams "Twin Sisters" (Voyager Recordings, 1975)



Recorded with the band Tall Timber in Seattle, in 1974-75...
Barbara Lamb "Fiddle Fatale" (Sugar Hill, 1993)



A swingin' set of fiddle tunes, mostly instrumental (but not all!), with high-powered pickers like Sam Bush, Jerry Douglas, Tim O'Brien, Tony Trischka, et al pitching in (along with a bunch of other folks you may or may not have heard of...) Barbara Lamb, from the all-gal band Ranch Romance, has a nice, hoedown-based style that can slip and slide between swing and bluegrass styles... This disc is a little on the safe side, but it's still quite nice. Worth checking out!
Barbara Lamb "Tonight I Feel Like Texas" (Sugar Hill, 1996)


Barbara Lamb "Blue On Dakota" (Lots Of Coffee, 2000)



Yikes. Fiddler Lamb decided to go out and record a "funk" album... And while it's not nearly as scary as it could have been -- the level of musicanship is very high, and sometimes quite soulful -- you ought not go to this album expecting to hear some bluegrass. Nary a twang to be heard.
Barbara Lamb "Fiddle Piggy" (Lots Of Coffee, 2003)


Barbara Lamb "Bootsy Met A Bank Robber" (Lots Of Coffee, 2003)


Barbara Lamb & David Lamb "Swedish Design" (Lots Of Coffee, 2007)


Barbara Lamb "Twisty Girl" (Lots Of Coffee, 2009) <! date? >


Shawn Lane "All For Today" (Rebel, 2003)



There's a peculiar brand of sentimental heartsong that no longer really fits into the country mainstream, and has found refuge in the world of bluegrass. This is a nice, down-to-earth solo album by the mandolin player and lead vocalist of the Blue Highway band. Lane also used to play in Doyle Lawson's and Ricky Skaggs' old bands, and here lets loose with a solo album of material that sounds like Dolly Parton's recent 'grassish outings. Some of these songs are a bit too sugary for even my sweet tooth, but for those looking for something on the mellower end of the bluegrass spectrum, this disc may be a real treat. Tom Adams, Jerry Douglas and Rob Ickes are among the pickers backing him up.
Alan Laney "Livin' On The Edge" (Music Mill, 2004)



(Produced by Carl Jackson)
A fine set of traditional-sounding bluegrass tunes featuring the work of songwriter Alan Laney, who has had considerable success in Nashville over the years, penning several songs that have percolated around in both the bluegrass and Top Country scenes, most notably with Shania Twain and Joe Diffie recording his song, "There Goes The Neighborhood." Here, he teams up with producer Carl Jackson to record a sweet, simple set of bluegrass songs, most of which are Laney's own compositions. It's mainly a secular album, but there are some nice gospel tunes as well; Laney plays the mandolin throughout with assist from Jackson and a band that includes Jon Randall on rhythm guitar... Not earthshaking, but still pretty durn good.
Denis LaPage & Station Road "At The Cowboy Arms Hotel" (Boot Records, 1980)
(Produced by Denis LaPage & Jim Rooney)
Rollicking, good-humored bluegrass from a zippy Canadian ensemble showcasing banjo picker Denis LaPage... The repertoire includes some folkie country tunes -- Mickey Newberry and Don Williams songs -- as well as more traditional truegrass fare. It's all played at a twangy gallop, pretty much straight-up 'grass, in sort of a J.D. Crowe mode. A little wild and rough around the edges, but an interesting record, and definitely worth a whirl.


<! Denis LaPage - several other albums - all bluegrass? >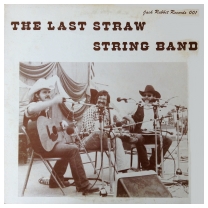 Last Straw String Band "Last Straw String Band" (Jack Rabbit Records, 1977-?) (LP)


(Produced by Jeff Calloway)
Old-timey music by a nice, twangy longhair trio from Moorpark, California, a suburb located just north of Los Angeles, in the nearby Simi Valley. The Last Straw String Band was formed in 1973 and went through a series of lineups before this particular threesome headed into the studio. Banjo plunker Andy Denes joins multi-instrumentalists Randy Rich and Charlie Seeman on a relaxed, good-natured set of tunes, played in a fairly round-toned style that may or may not be pleasing to old-timey uber-traditionalists... I liked it, though, and found it easily accessible and fun. Dunno if any of these guys went on to work in other old-timey or bluegrass bands, but either way, this album is certainly a nice legacy.


<! - they thank Mark Simos in the liner notes > <! Katie Laur Band "Cookin' With Katie" (Vetco, 1977) >

Laurel Canyon Ramblers "Rambler's Blues" (Sugar Hill, 1995)



With the ashes of the Desert Rose Band settling 'round him, Pedersen reaffirmed his love of old-school bluegrass (albeit with a singer-songwriter-y "progressive" tinge) while leading the Laurel Canyon Ramblers, along with his Desert Rose buddy, bassist Bill Bryson. Lots of fine, crisp picking and sweet, sad heartsongs, with plenty of zip and twang. The instrumental tracks are standouts, particularly the sweetly propulsive "Yellowhead" and the gentle "Flatland Ramble." A few nice gospel harmony songs, too, amid all the secular stuff, and a nice acoustic remake of "Love Reunited," which was a hit for the DRB a few years earlier. Great debut of a short-lived band.
Laurel Canyon Ramblers "Blue Rambler 2" (Sugar Hill, 1996)



Laurel Canyon Ramblers "Back On The Street Again" (Sugar Hill, 1998)


On the third LCR album, Herb Pedersen and fellow ex-Desert Rose Band-er Bill Bryson delve into the soft-harmony style of old-fashioned bluegrass and brother act smoothies, such as Jim & Jesse or the Louvin Brothers. The title track is a little wobbly, and there are a few sugary undertones that may seem cloying. But on the whole, a nice truegrass-ish outing. Includes some nice gospel numbers, and pleasantly restrained picking throughout.
Doyle Lawson & Quicksilver -- see artist discography

Phil Leadbetter "Philibuster!" (Rounder, 1999)



Some sweet, fancy pickin' and fine instrumental flourishes by this lively dobro whiz. This disc drags a bit on a few predictably lightweight pop covers ("Yesterday," "Happy Together," "House Of The Rising Sun," etc., and even on an effects-happy version of David Grisman's "EMD." But on the straightforward bluegrass tunes, this unreservedly rocks.

Phil Leadbetter "Slide Effects" (Pinecastle, 2005)



With a killer opening track -- a sizzling version of the old Dallas Frazier tune, "California Cottonfields," with Shenandoah's Marty Raybon singing the lead vocals -- dobro player Phil Leadbetter lets the world know that he's still a potent force on the progressive bluegrass scene... This album is kind of an invitational guest-fest extravaganza, with Raybon and Ronnie Bowman singing on a couple of tunes, fiddler Stuart Duncan, mandolin picker Andy Leftwich and Scott Vestal on banjo, as well as a slew of newer, less-famous pickers as well... There are some fine vocal numbers, and even more swell instrumental tracks that highlight Leadbetter's bluesy, rootsy slide playing. This is a top-flight album, with a refreshing variety and a strong, heartfelt sense of purpose... Nice stuff for bluegrass fans looking for a more personal touch in their records. Recommended!
The Leake County Revelers "Saturday Night Breakdown: 1927-1930 Recordings" (County, 1975) (LP)





<! The Leake County Revelers were Mississippi band consisting of Will Gilmer on fiddle(born in 1895, in Sebastopol, Mississippi), Dallas Jones on guitar and most lead vocals, R.O.Moseley on banjo-mandolin, and Jim Wolverton on banjo. Many of their tunes were played in a slow, easy gait which set them apart from the many breakdown fiddlers. They recorded 44 selections for Columbia between 1927 and 1930 and were very popular during this time, selling many records. >

The Leake County Revelers "Complete Recorded Works, v.1: 1927-1928" (Document, 1998) (LP)

The Leake County Revelers "Complete Recorded Works, v.2: 1929-1930" (Document, 1998) (LP)

Wilma Lee - see Wilma Lee Cooper

Andy Leftwich "Ride" (Skaggs Family, 2003)



A flowery, overly-glossy crossover-tinged solo album by the fiddler in Ricky Skaggs' band, Kentucky Thunder. Too slick for me. Includes a few forays into Irish melodies, etc., but overall this lacks vitality and spark.
Andy Leftwich/Rob Ickes/Dave Pomeroy "Three Ring Circle" (Earwave, 2006)

Laurie Lewis -- see artist discography
---
Bluegrass Albums - More Letter "L"
---