<! MP3 09/21/09 > <! update 09/21/09 > <! outside 00/00/00 > <! pix 00/00/00 > <! icons 12/16/10 >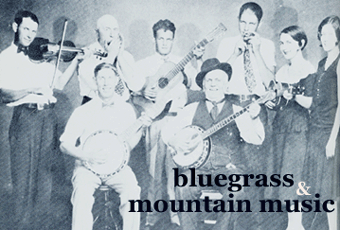 ---
Hi, there... This page is part of the Slipcue guide to various bluegrass artists, which is part of a much larger Hick Music website. This "guide" is not meant to be comprehensive or authoritative, just a quick look at a few records I've heard recently, as well as some old favorites. Comments or corrections are invited... and recommendations are always welcome!
This page covers the letter "V"
---
A | B | C | D | E | F | G | H | I | J | K | L | M | N | O | P | Q | R | S | T | U | V | W | X, Y & Z | Comps | Other Country Styles
---
Joe Val "One Morning In May" (Rounder, 1972)

Joe Val "...And The New England Bluegrass Boys" (Rounder, 1974)

Joe Val "Not A Word From Home" (Rounder, 1977) (LP)

Joe Val "Bound To Ride" (Rounder, 1979) (LP)

Joe Val "Live In Holland" (Strictly Country, 1981)

Joe Val "Sparkling Brown Eyes" (Rounder, 1983) (LP)

Joe Val "Cold Wind" (Rounder, 1983) (LP)


Joe Val "Diamond Joe" (Rounder, 1995)



An outstanding collection of the best material from five albums recorded on Rounder by Joe Val and The New England Bluegrass Boys -- the lineups changed, but one thing remained constant, Joe Val's pure, bedrock high lonesome vocal sound, and the rock solid picking that anchored every tune. This is about as fine as the style gets... mighty nice stuff!


<! Joe Val "One Morning In May" (Rounder, 1972) B0000002CF Joe Val "...And The New England Bluegrass Boys" (Rounder, 1974) Joe Val "Not A Word From Home" (Rounder, 1977) (LP) B00008FPE7 Joe Val "Bound To Ride" (Rounder, 1979) (LP) B00008FP1H Joe Val "Live In Holland" (Strictly Country, 1981) Joe Val "Sparkling Brown Eyes" (Rounder, 1983) (LP) B00008FP2S Joe Val "Cold Wind" (Rounder, 1983) (LP) B00008FP3M Joe Val "Diamond Joe" (Rounder, 1995) >
Jim Van Cleve "No Apologies" (Rural Rhythm, 2006)



...And none needed! This is a solid, self-produced bluegrass set from fiddler Jim Van Cleve, a founding member of Mountain Heart, one of the more commercially successful 'grass groups in recent years. This is a fine album, a little on the too-perfect side for me, with nary a note out of place, but still pretty vigorous and forceful, with an emphasis on relatively traditional material. Ronnie Bowman and Sonya Isaacs contribute vocals on a couple of songs, and guest pickers include folks such as Bryan Sutton and Rob Ickes, as well as mandolinist Adam Steffey... Van Cleve, it must be said, does not emerge here as the strongest of singers, but his fiddling can't be faulted, nor his choice of material. It should be noted that this set is made up of mostly original material, which is impressive in and of itself... I wouldn't mind hearing him loosen up some and get a little sloppier, but folks who like their bluegrass concise and tightly sculpted will find this a pretty satisfying album.
Sally Van Meter "All In Good Time" (Sugar Hill, 1991)


Fine picking from dobro virtuoso Sally Van Meter, and a passle of pals who include Todd Phillips, Scott Nygard, Tony Furtado and other newgrass usual suspects. Van Meter plays it both ways on here -- there are a couple of good hoedown-y truegrass tunes, and a few nice vocal numbers, but a hefty chunk of this disc is taken up by softer, somewhat easy listening-ish instrumentals. Still, she has such a great tone and expressive, soulful delivery that most fans probably won't mind. Nice performances throughout, and only a few tunes that are simply too syrupy. It'd be great to hear Van Meter sing more often: she has a really lovely voice.


<! see also - Great Dobro Sessions, Blue Rose, Good Old Persons >

April Verch "Springtime Fiddle" (Self-released, 1992)





April Verch "Fiddle Talk" (Self-released, 1995)





April Verch "Fiddelicious" (1998) <! Celtic America (?) >

April Verch "Verchuousity" (Rounder, 2001)


April Verch "From Where I Stand" (Rounder, 2003)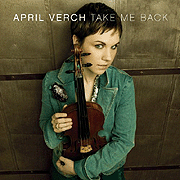 April Verch "Take Me Back" (Rounder, 2006)



An extraordinarily pleasant, appealing record -- one of my favorite folk/country/Americana albums of '06 -- and one that, for some reason, I just can't seem to get out of my CD player. Canadian fiddler April Verch moves masterfully from style to style, including sizzling breakdowns, funky Celtic reels and slip jigs, a bit of slinky, bluesy jazz ("Monarch") and several achingly beautiful vocal numbers, including the title track (which was written by Buddy and Julie Miller), the poppy "All In A Night," the abject yet incandescent "I Still Cry," and Verch's own unusual portrait of a gal who takes up a nun's habit, "Bride Of Jesus." From start to finish, this is a bright, compelling record, one that should open more than a few ears to this up-and-coming young player. Highly recommended!
April Verch "Steal The Blue" (Slab Town, 2008)



Vern & Ray "San Francisco: 1968" (Arhoolie, 2006)



A stunning live set that captures the influential West Coast truegrass duo of Vern Williams and Ray Park, with their band playing at its peak, appearing at the San Francisco Folk Festival, back during the height of the hippie years. This is a rock-solid traditional set, with plenty of standards, gospel tunes and revamped country songs, framed by delightfully old-fashioned stage patter, stuff straight out of the folk revival handbook. These guys are so earnest -- and so good -- you can't help but see why in-the-know fans latched onto them, and still hold them in such high regard. And check it out: there's a young Herb Pedersen plunkin' the banjo and singing along, just before he got swallowed up in the LA-based country-rock scene. It's great stuff. If you like your bluegrass plain and simple, heartfelt with no frills, then this set is definitely for you.
Vern & Ray "Sounds From The Ozarks" (Old Homestead, 1974)
The final fare-thee-well from the traditionally oriented duo of Vern Williams and Ray Park, gathering two early 'Seventies sessions, including one with longtime sideman Herb Peterson... Later Williams would go solo, leading the California based Vern Williams Band, local legends on the West Coast bluegrass scene.
Wanda Vick "Bluegrass Girl" (Spring Hill, 2007)



Mandolinist Wanda Vick plays host to several vocalists on this syrupy though roots-oriented set... Includes are Dale Ann Bradley, Sonya Isaacs, Cheryl White and Kourtney Wilson.

The Frank Vignola Quintet "Kong Man" (VM Entertainment, 2008)


Guitarist Frank Vignola leads a compact yet funky acoustic fivesome, playing in the style of David Grisman, though perhaps crossed with a bit of Medeski Martin & Wood, as well as swingster Bucky Pizzarelli (who Vignola has worked with over the years) Fans of acoustic swing will find a lot to enjoy here... (Available through www.frankvignola.com)





Rhonda Vincent - see artist discography




VW Boys "Big Fat Earl" (Fat Dog)
One of the more strained of the VW Boys efforts... Songs are evenly interspersed with too-long, staged "man on the street" spoken word skits, wherein bandmembers Larry McPeak, Dave Vaught and Tim White take turns "interviewing" one another on in-joke topics of interest mainly to diehard bluegrass loyalists ("Pardon me, sir -- have you ever heard of bluegrass music?") Some of the songs are played for laughs as well, such as the fart-jokey title tune (a parody of Jimmy Dean's "Big John"), although some songs, like a sizzling instrumental version of "Dixie Breakdown," confirm that these guys are, indeed, just goofing around on the rest of the album. Overall, the comedy schtick just doesn't do much for me... it's more of a Doodles Weaver comedy album than a Homer & Jethro-style gem...


<! song MP3 - B003HHI49C >

The VW Boys "Snappy Lunch" (Fat Dog, 2003)


Tim White produces and plunks the banjo; Larry McPeak plays the bass, and Dave Vaught strums the guitar -- a nice mix of straight-up, amiable bluegrass oldies and more comedic numbers; even though a series of chatty shout-outs interrupt the flow of the album, this is less goofy than other VWB releases... Practically musical, even! The inclusion of an old Sheb Wooley song ("I Just Don't Look Naked Anymore"), complete with canned laughter, gives a nice nod in the right direction -- a lot of this material sounds forced, but for those who are comedically inclined, it might be kinda fun. A couple of contemporary political references are also notable, especially the Iraq-oriented update of the old Zeke Clements war tune, "Smoke On The Water."
The VW Boys "Greatest Hits" (Fat Dog, 2010)

---
Bluegrass Albums - Letter "W"
---