<! MP3 09/01/09, 08/20/12 > <! update 09/01/09 - expand Flatt & Scruggs, Tony Furtado > <! outside 00/00/00 > <! pix 00/00/00 > <! icons 12/15/10 > <! PF: Tommy Faile http://countrydiscography.blogspot.com/search/label/Faile%20Tommy # Fiddle Fever (1) Bluegrass: also see Russ Barenberg Flatt Lonesome The Foot Hill Boys "Bluegrass In The Carolina Mountains" (County Records, 1972) w/ Cullen Galyean banjo, Wyburn Johnson, fiddle; Ivery Melton, Mandolin; Bobby Harrison guitar and Johnny Vipperman, bass Free 'N' Easy "The Way We're Gonna Be" (Whit's End Productions, 1979) (LP) - RARE BLUEGRASS Jerry Foran "...And The Bluegrass Revolution" Curly Fox "Champion Fiddler, v.1" (Rural Rhythm, 197XX) Curly Fox "Champion Fiddler, v.2" (Rural Rhythm, 197XX) Fox Family "Family Portrait" (Snocan, 1989) (Produced by Ralph Carlson) - from upstate New York, recorded in Ottowa Mike Feagan "Kentucky Bluegrass Fiddler" (xxxxx, xxxxx) >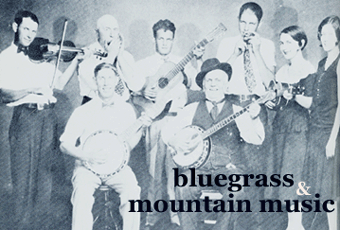 ---
Hi, there... This page is part of the Slipcue guide to various bluegrass artists, which is part of a much larger Hick Music website. This "guide" is not meant to be comprehensive or authoritative, just a quick look at a few records I've heard recently, as well as some old favorites. Comments or corrections are invited... and recommendations are always welcome!
This page covers the letter "F"
---
A | B | C | D | E | F | G | H | I | J | K | L | M | N | O | P | Q | R | S | T | U | V | W | X, Y & Z | Comps | Other Country Styles
---
The Falls City Ramblers "Ain't Nothin' In Ramblin' " (Vetco, 1975) (LP)

The Falls City Ramblers "Early Indiana Days" (Palm Tree Records, 1976) (LP)





<! - private Hippie Bluegrass >

The Farewell Drifters "Yellow Tag Mondays" (Thirty Tigers, 2010) <! Heart Squeeze Records >



(Produced by Zach Bevill & The Farewell Drifters)
A nice mellow, modern progressive bluegrass set which should appeal to fans of all those old Nickel Creek albums... This Nashville-based band also shows that they can pick some fine breakdowns, but largely they leave the fast stuff and the high lonesome sound aside in favor of a mellower, more introspective sound. In addition to romantic themes, they also explore some spiritual issues, particularly at the album's close, and they show their links to the pop world with a nice acoustic cover of the Beatles oldie, "For No One." If you enjoy forward-thinking, folk-tinged bluegrass, from Nickel Creek to artists such as Peter Rowan or The Newgrass Revival, then this is an album you might wanna check out.

Peter Feldmann "Grey Cat On The Tennessee Farm: Songs Of Uncle Dave Macon" (Hen Cackle, 2005)



With Byron Berline, Dan Crary and others...
The Fiction Brothers "Country Cooking With The Fiction Brothers" (Flying Fish, 1976) (LP)

The Fiction Brothers "Things Are Coming My Way" (Flying Fish, 1979) (LP)

Fiddle Fever "The Best Of Fiddle Fever" (Flying Fish, 1990)



A freewheeling band featuring Russ Barenberg, Jay and Molly Ungar, and a few high-powered guests...
Flatt & Scruggs -- see artist discography
Lester Flatt -- see artist discography
Bela Fleck -- see artist discography

Matt Flinner "The View From Here" (Compass, 1998)



Nice, mellow, skillfully composed, mature newgrass instrumentals. The pioneers of the style may have shifted gears -- David Grisman has by and large moving towards a more traditional sound, and Bela Fleck is a hopeless hack -- but mandolinist Flinner seems to be keeping both feet in the melody-driven progressive style of years gone by. These are tunes you can hum along to, mellow but not goopy or fusion-obsessed and flashy. It's nice.


<! also once in Psychograss? >

Matt Flinner/David Grier/Todd Phillips "Phillips Grier Flinner" (Compass, 1999)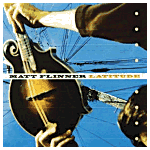 Matt Flinner "Latitude" (Compass, 2001)



Still restrained, simple and mature, perhaps a bit less focused on the ensemble and more directly centered on Flinner's mandolin. Again, this may be easy listening, but it's still quite good, and relatively down-to-earth. Consistently listenable and engaging.
Matt Flinner/David Grier/Todd Phillips "Looking Back" (Compass, 2002)



Matt Flinner "Matt Flinner Quartet" (Compass, 2003)



Sigh. I guess it had to happen: Flinner has plunged headlong into the murky waters of pop-jazzgrass crossovers, producing a dreadful, dreary record packed with tacky "funk" riffs and a wild mismatch of acoustic and electric instruments, ala Bela Fleck. I'm sure they were aiming for more of a Martin, Medeski & Wood kinda vibe, but this ain't nothin' but Muzak. So a mandolin player is picking "Caravan" over the rhythm to the Meters' "Cissy Strut..." So what? Do I care? Not really. I liked Flinner's earlier work, but this album seems entirely lacking in the subtlety and restraint that marked those discs. Oh well.

Matt Flinner "Music Du Jour" (Compass, 2009)



(Produced by the Matt Flinner Trio)
A swell set of newgrass instrumentals, with bright, bouncy melodies that don't get weighed down by cutesy arrangements or cloying overproduction. Mandolinist Matt Flinner keeps it simple and straightforward, with joyous, playful tunes and heartfelt performances. Joining him are guitarist Ross Martin and bassist Eric Thorin -- this compact trio keep the vibe light and all three contribute new songs that are both inventive and restrained. We've had plenty of overly-florid "new acoustic" music over the years, but Flinner and Co. don't go overboard, they just go for what works... Firmly rooted in old-school bluegrass, with a nice poppy lilt, these tunes are pretty fun and engaging. Nicely done!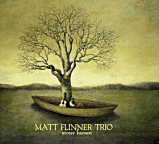 The Matt Flinner Trio "Winter Harvest" (Compass, 2012)



Mandolinist Matt Flinner and his jazz-grass trio (with guitarist Ross Martin and bassist Eric Thorin) are a well-honed, compact ensemble, capable of making tremendous musical flights. This spirited set of crossover instrumentals is fanciful and complex, not cerebral in the way that some newgrass can be, but perhaps so given over to emotions that it gets a little flowery at times. As always, listeners who enjoy fancy picking and a departure from the norms of truegrass tradition will find a lot to appreciate here -- sweet stuff that leaves the drag-racing aspects of mainstream bluegrass behind.


<! Jan 31 >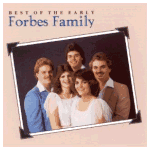 The Forbes Family "Best Of The Early Forbes Family" (Rebel, 1994)



A sweet bluegrass gospel set, with prominent, very 'grassy mandolin and lovely vocals by sister Lisa Forbes, who has a nice, Alison Krauss-ish, Rhonda Vincent-y tone, modern and smooth, but with roots and soul that fit the songs. A good mix of traditional and contemporary material, including songs by Alan O'Bryant, Cliff Waldron, and couple by Claire Lynch and several of the Stamps Quartet/Rambo Family vintage. If you like the style, this is a strong album.
The Forbes Family "I'll Look To Him" (Rebel, 1995)


The Forbes Family "In The Shadow Of Your Wings" (Rebel, 1996)



(Produced by Ron Block)



<! apparently the backing is by Union Station >

The Forbes Family "Classics" (Pure White Dove, 2006)



Fragment "Fragment 2000" (Hicon, 2000)


Folk-ish newgrass, made in the Union Station mould. Singer Jana Dolokova sounds for all the world like Alison Krauss -- almost slavishly so, but if you like the style, ya might wanna check this out as well. Decent picking, too -- nothing dazzling, but they've got the formula down... and you'd never guess that they actually hail from Czechoslovakia!


<! 124 x 124 >
Janie Fricke "The Country Side Of Bluegrass" (New Music Deals, 2012)



(Produced by Bil Vorndick)
One of the biggest head-turners this winter is this rootsy little record from '80s star Janie Fricke... I was never a big fan of her glossy, synthy stuff of yesteryear, but this twangy acoustic set is pretty sweet and I actually prefer her more mature voice, which has a light rural roughness that she had carefully pruned out back when she had all those hit singles. I think this is a record which may charm fans and skeptics alike; it's a followup to her 2004 Bluegrass Sessions set, and if anything, it's even better... I was pleasantly surprised!

The Front Porch String Band "The Front Porch String Band" (Rebel, 1981)



An early album by vocalist Claire Lynch, playing here with her husband Larry Lynch and a couple of their pals, including Michael McClain of the McClain Family Band... Lynch went on to a long solo career, recording under her own name... The band had been together for several years before this disc was recorded, but this is their earliest album currently available in print...
The Front Porch String Band "Lines And Traces" (Rebel, 1991)



(Produced by Claire Lynch & Larry Lynch)
A fine reunion album, made after a ten year hiatus...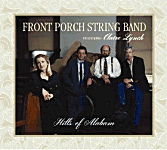 Front Porch String Band "Hills Of Alabam' " (Rebel, 2012)



A nice overview of two old albums the Front Porch String Band recorded for the Rebel label, 1983's Front Porch String Band and Lines And Traces, from 1991... FPSB is best known as bluegrass/newgrass diva Claire Lynch's old band, but they were memorable in their own right, with plenty of sweet picking and a strong repertoire. Lynch has a sweet voice, though her stylings and phrasing often seem derivative, somewhere between Emmylou Harris and Nanci Griffith (with much more of an Emmylou vibe...) Nothing wrong with that! Nice to hear these classic recordings back in print again!
Front Range "The New Frontier" (Sugar Hill, 1992)


Front Range "Back To Red River" (Sugar Hill, 1993)



Front Range "One Beautiful Day" (Sugar Hill, 1995)



A sweet, simple bluegrass gospel set, with an impressive set of all-new material written by lead vocalist Bob Amos. The material tilts towards the "judge-not-lest-ye-be-judged" brand of religious piety, which is fine by me. Nice harmonies, decent picking -- nothing dazzling, bur heartfelt and effective. Recommended!
Front Range "Ramblin' On My Mind" (Sugar Hill, 1997)



Front Range "Silent Ground" (Sugar Hill, 2000)



Friendly, unpretentious, progressive-tilted bluegrass, similar to the New Grass Revival, with a few goofy tunes, and others that are rock solid. Once again, Bob Amos proves himself an impressive and able songwriter, and while the picking won't floor you, it's pretty nice and lighthearted...
Larry Fuller "Larry Fuller" (Freeland, 1997)


(Produced by Don Rigsby)
A real winner. Bluesy, country-flavored truegrass, with swell picking all around. Don Rigsby produced the album, and plays fiddle and mandolin, while Phil Ledbetter provides some mighty sweet dobro licks throughout. Most of all, though, this album features the fince, fine vocals of Fuller himself, an ex-miner from Kentucky, who devoted himself to music fulltime after a mining accident sidelined him in the '80s. I ain't complaining; this is precisely the kind of album that I really love: musically rich, and quite heartfelt. Recommended!!
Larry Fuller "Unfaithful And Blue" (Atteiram)





<! Honkey Tonk Down the Road, She's Never Coming Back, 1949, High Geared-Daddy, Moma's Silver Hair, Love of the Mountains, Money in the Bank, Man of Constant Sorrow, Unfaithful and Blue, Nine Pound Hammer, Mary Ann, Roving Gambler >
Tony Furtado & Dirk Powell "Tony Furtado & Dirk Powell" (Rounder, 1999)


Tony Furtado & The American Gypsies "Live Gypsy" (Dualtone, 2003)



He's a talented picker, but these live performances, with their soft pop/jazz/smooth blues flourishes (including the -- ugh -- soprano sax) are just not my cup of tea.


<! Tony Furtado "Swamped" (Rounder, 1992) B0000002JV Tony Furtado "Within Reach" (Rounder, 1992) B0000002KL Tony Furtado "Rounder Banjo Extravaganza" (Rounder, 1993) Live album with Tony Trischka and Tom Adams, Tony Furtado "Sugarbeat" (Blue Planet, 1994) with Matt Flinner, Ben Demerath, and Sally Truitt, Cojema released-then Blue Planet Records...out of print! Tony Furtado "Full Circle" (Rounder, 1994) B0000002MB Tony Furtado "Roll My Blues Away" (Rounder, 1997) B0000002NA Tony Furtado "Tony Furtado & Dirk Powell" (1999) B00000I5KF Tony Furtado "Tony Furtado Band" (What Are, 2000) B00004U937 - date? - Tony Furtado "American Gypsy" (What Are, 2002) B00006BNFC Tony Furtado "Live Gypsy" (Dualtone, 2003) B00009EIQ9 Tony Furtado "These Chains" (Funzalo, 2004) B0002C4IYK Tony Furtado "Bare Bones" (Funzalo, 2005) B0007NMJDQ Tony Furtado "Thirteen" (Funzalo, 2007) B000LP6KNA >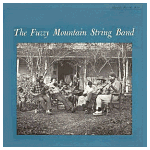 The Fuzzy Mountain String Band "The Fuzzy Mountain String Band" (Rounder, 1995)



The FMSB were an informal ensemble from Durham, NC devoted to reconstructing and preserving the local old-timey styles. This CD combines the band's two LPs, the self-titled debut from 1972, and Summer Oaks And Porch, from '73, some exemplary old-timey music from the early years of the hippie-era bluegrass revival.


<! (Bobbie Thompson [gt], Eric Olson [banjo], Blanton Owen [banjo], Malcolm Owen [fiddle], Bill Hicks [fiddle], Vickie Owen [dulcimer]) >

The Fuzzy Mountain String Band "The Fuzzy Mountain String Band" (Rounder, 1972) (LP)

The Fuzzy Mountain String Band "Summer Oaks And Porch" (Rounder, 1973) (LP)

---
Bluegrass Albums - Letter "G"
---