<! MP3 08/05/09, 12/16/10 > <! outside 00/00/00 > <! pix 00/00/00 > <! icons 12/16/10 > <! updates: 08/05/09 - expand Bill Harrell, Hayseed Dixie (ugh), Bobby Hicks, others > <! Roy Harper "Hear Them Again: Great Old Country Songs" (Pine Mountain Record Company, xxxx?) Roy Harper & Blake Bynum "Very Countrified" (Pine Mountain Record Company, xxxx?) > <! The Hotmud Family "Live, As We Know It" Neal Hellman "Appalachian Dulcimer" (Kicking Mule) A GRAIN OF SALT High Energy Grass 1970s Private Press Bluegrass JOHN HUNLEY & DANA CUPP "Down In Harlan County" (Old Homestead, xxxxx) - Hickory Wind "At The Wednesday Night Waltz" (Adelphi) Vinyl LP AD2002 rare Bluegrass High Country "Home To Mxxxxxxx" Half Shaved Hot Off The Press - Bill Knopf on banjo, Tom Ferguson fiddle, Carol Yearwood vocals American Heritage Music Corporation - Idaho The High Window Boys - from Southern California - Cucamonga Bill Carter (gv), Walden Dahl (m), Dave Dias (dobro), Don Ridgeway (banjo), Terry Reed (b) a wide range of covers - Delia Bell, Ian Tyson, "Carolina In The Pines" and "I Fall To Pieces," along with a cuple of originals - "Dave's Tune" by Dave Dias, and "Linda Ray" by Walden Dahl >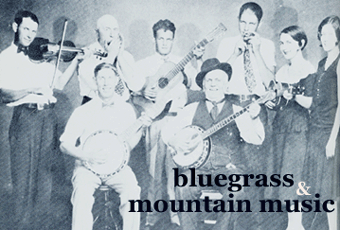 ---
Hi, there... This page is part of the Slipcue guide to various bluegrass artists, which is part of a much larger Hick Music website. This "guide" is not meant to be comprehensive or authoritative, just a quick look at a few records I've heard recently, as well as some old favorites. Comments or corrections are invited... and recommendations are always welcome!
This page covers the letter "H"
---
A | B | C | D | E | F | G | H | I | J | K | L | M | N | O | P | Q | R | S | T | U | V | W | X, Y & Z | Comps | Other Country Styles
---
Brittany Haas "Brittany Haas" (Ook, 2004)



An early solo album from fiddler Brittany Haas, of the band Crooked Still...
The Hagar's Mountain Boys "In The Hills Of Caroline" (Self-Released, 2007)






<! indie, a little raggedy >

The Hagar's Mountain Boys "Better Way" (Self-Released, 2008)


The Hagar's Mountain Boys "Forever Yours" (Mountain Fever, 2009)


The Hagar's Mountain Boys "Where's The Lonesome?" (Mountain Fever, 2011)


Andy Hall "Sound Of The Slide Guitar" (Sugar Hill, 2008)



A fine, fluid, mostly-instrumental album that showcases the slide and resophonic guitar work of Andy Hall, a founding member of the Infamous Stringdusters. Hall has also been making a name for himself as a country/bluegrass accompanist, and his picks several top sideman to back him on this lively disc. Hall reaches back to get some of the fun-loving rootsiness that superpickers such as Jerry Douglas and Bela Fleck have largely moved away from. It's a nice, unpretentious set, satisfying and familiar-sounding... Be nice to hear Hall build on this and make a few more records, maybe with more vocal material as well. Worth checking out!
Kenny Hall "...And The Sweets Mill String Band" (Bay, 2005)


A CD reissue of two LPs originally released in 1972, featuring Fresno, California's Kenny Hall on mandolin and folkie songwriter Jim Ringer on guitar -- early bluegrass-folk from the California/West Coast scene.


<! Recorded in three long sessions in the spring of 1972, this CD includes most of what was originally released in two separate volumes. The band includes Kenny Hall on mandolin, Jim Ringer on guitar, Ron Tinkler on banjo, Harry Liedstrand on fiddle, and Cary Lung on mandolin. Larry Hanks plays the Jew's harp on several tunes. >

Edden Hammons "The Edden Hammons Collection, Volume One" (West Virginia University Press, 1999)

Tom Hanway/Various Artists "Bucket Of Bees" (Joyous Garden, 1991) <! "Joyous Gard" acc. to Amazon(?)>



A nice playful set of innovative newgrass instrumentals (and a couple of vocal tunes, too!) Banjo player Tom Hanway hosts a star-studded jam session with pickers and fiddlers such as Sam Bush, Vassar Clements, Jerry Douglas, Stuart Duncan, Bill Keith, Tony Trischka and others... Sounds mighty fine, too!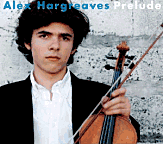 Alex Hargreaves "Prelude" (Adventure Music, 2010)



(Produced by Mike Marshall)
Nice, improvisatory spacegrass-jazz, with some of the usual suspects welcoming a relative newcomer to the scene. Of course, violinist/multi-instrumentalist Alex Hargreaves has been playing alongside heavy hitters such as David Grisman, Jerry Douglas and, of course, Adventure Music label owner Mike Marshall, who joins him here for his debut album, along with Bela Fleck, Noam Pikelny, and others. The style isn't exactly new, but the player is, and as the album's title (and various encomiums spread throughout the liner notes) imply, there are big expectations for what's ahead for such a young and inventive performer. If you like the style, you'll want to check this one out.

Bill Harrell & The Virginians "Ballads & Bluegrass" (Webco/Adelphi, 1978)


Regrouping after his long partnership with Don Reno came to a close, Harrell signed up with the short-lived Adelphi label to record this fine set of soft-edged, typically understated bluegrass gems. Harrell tends not to go in for flashy picking, but rather lets the song tell its own story, and the results are almost always richly satisfying. In addition to the sentimental numbers, this includes one zippy novelty tune, "I Dipped In The Sugar Bowl (And Got All The Lumps)" which is a real dilly. Nice record.
<! Bill Harrell & The Virginians "Classic Bluegrass" (Rebel, 1991) - best-of B00000023J Bill Harrell & The Virginians "After The Sunrise" (Rebel, 1994) ~1990 ~ also check title Bill Harrell & The Virginians "...And Friends" (Rebel, 1995) B000000296 Bill Harrell & The Virginians "A Song for Everyone" (Rebel, 1997) ~1987 Bill Harrell & The Virginians "Blue Virginia Blue" (Rebel, 1997) Bill Harrell & The Virginians "The Cat Came Back" (Rebel, 1998) B000005YV4 B001EC94G4 Bill Harrell & Don Reno "Dear Old Dixie" (CMH) B001O1811O (LP) Bill Harrell & Don Reno "20 Bluegrass Favorites" (Rural Rhythm, 2007) B000002NUW B00122PEVK Bill Harrell & Don Reno "Bluegrass Sacred Gospel Songs" (Gusto, 2008) B0017IVHL0 Bill Harrell & The Virginians "Tally Ho!" (xxxxxxxxxxxx, 2009) >
Emmylou Harris "Roses in the Snow" (Warner, 1980)



Emmylou's big, beautiful all-bluegrass album, featuring invaluable assistance from David Grisman Quintet alumnus Tony Rice on guitar, and Willie Nelson on several vocal duets. The two big radio hits -- "Wayfaring Stranger" and Paul Simon's "The Boxer" -- are the least of this album's charms. Highlights include the bouncy title track, as well as her spooky gospel duet with Ricky Skaggs ("The Darkest Hour"). Right after this album came out, Skaggs started off on his own solo, Top 40 country career, ad took his version of the new traditionalism to the top of the charts. His contributions here are really sweet... as is the entire album! Highly recommended.
John Hartford -- see artist discography
Carrie Hassler "...And Hard Rain" (Rural Rhythm, 2006)


Carrie Hassler & Hard Rain "CHHR2" (Rural Rhythm, 2008)



(Produced by Jim Van Cleve)
Nice modern, country/folk-tinged bluegrass, sort of in the same general area as Alison Krauss and Rhonda Vincent. Pretty solid picking, although not all the songs really caught my imagination... Steve Gulley sings harmony throughout, and producer Jim Van Cleve plays fiddle... Worth checking out if you like the style.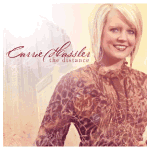 Carrie Hassler "The Distance" (Rural Rhythm, 2012)



(Produced by Steve Gulley)
An introspective/romantic set of countrified bluegrass, with understated picking and heartfelt vocals. Producer Steve Gulley sings a fine duet on "Eugene And Diane," while Dale Ann Bradley sings harmony on a tune or two. The album closes on a high note with the title track, "The Distance," a haunting, sweet song which is my pick of the disc. Alison Krauss fans might want to check this one out.
Ginny Hawker & Kay Justice "Come All Ye Tenderhearted" (June Appal, 1995)





<! other June Appal release? >

Ginny Hawker/Carol Elizabeth Jones/Hazel Dickens "Heart Of A Singer" (Rounder, 1998)



Ginny Hawker & Kay Justice "Bristol" (Copper Creek, 1999)


That's Bristol, as in, "the Bristol Sessions," the famous 1927 Ralph Peer recording trip which brought to the wide world both Jimmie Rodgers and The Carter Family, laying the foundation for the growth of commercial country over the next decade. This Carter Family tribute is about as rootsy and true to the original wellspring as you could imagine, especially with for New Lost City Ramblers members Mike Seeger and Tracy Schwartz pitching in on autoharp and guitar. Highly recommended!

Ginny Hawker & Tracy Schwartz "Good Songs For Hard Times" (Copper Creek, 2000)



Beautiful! '50s/'60s folk scene veteran Tracy Schwartz has, of course, been one of the great champions of old-timey music ever since his days in the New Lost City Ramblers, and Ginny Hawker has been rising through the ranks in recent years... On this early album, they sing fifteen lovely, understated duets, presenting some of the finest, most heartfelt songs in the mountain music canon, including tunes of aching beauty such as "Your Lone Journey" and gospel tunes galore. Their approach to the material is just so right, and so wonderfully unpretentious and filled with sweet, simple harmonies that this disc is a real gem. In later years, Hawker started to exaggerate her twang a bit too much; here she sings in a much sweeter, less craggy style than you may have heard on subsequent releases. Anyway, this album's a keeper, as far as I'm concerned. Highly recommended!

Ginny Hawker "Letters From My Father" (Rounder, 2001)



With old-timey gospel numbers, bluegrass heartsongs galore, and even a bit of Emmylou-ish country harmony, this disc's another real winner. Although Hawker's loyalty to the raspy old-timey melodic structure may make it hard for some folks to get into her work, these are recordings that will richly reward your time. Recommended!

Ginny Hawker & Tracy Schwartz "Draw Closer" (Rounder, 2004)



Once again, these two deliver as fine and understated a set of old-timey ballads as you're likely to hear... Really fine stuff! The accompaniment is a delight: straightforward and no-frills, but also very melodic and sweet, a perfect match for their plainspoken vocals. Dirk Powell pitches in playing mandolin on a couple of tunes, but fancy picking isn't the point of this new record, the songs are and that's the way it should be. Includes some standards such as "Poor Willie" and "Katie Dear," as well as a bunch of well-chosen obscurities, and some wonderful gospel tunes. Highly recommended!


<! Ginny Hawker & Kay Justice "Signs And Wonders" (June Appal) Ginny Hawker & Kay Justice "Pathway To West Virginia" (Pathway) >

Aubrey Haynie "Doin' My Time" (Sugar Hill, 1997)



Aubrey Haynie "A Man Must Carry On" (Sugar Hill, 2000)



In the last half of the 1990s, what with his relentless session work and his association with the whole "O Brother" crowd, fiddler Aubrey Haynie became one of those stalwart "usual suspect" studio hotshots whose names seem to appear on every 'grassy record in the world. This solo release showcases Haynie's rock-solid musicianship... Many tracks are a bit too professional and perfect for my tastes, but there's certainly nothing "wrong" with this album. Naturally, a whole slew of his superpicker pals are on board for the ride, including Jerry Douglas, Dan Tyminski, Bela Fleck, Rob Ickes and others. Still, it's relatively rootsy for such an oft-times super-slick performer.

Aubrey Haynie "Bluegrass Fiddle Album" (Sugar Hill, 2003)



A solid album, every bit as reliable as you'd imagine from this "usual suspect" of the late-'90s crowd. Not, however, the all-instrumental fiddle-fest you might imagine it'd be, what with the album title and all... Actually this has got several sweet vocal performances, in addition to plenty of fine sawin' and picking. Nice, mature solo effort!
Hayseed Dixie "A Hillbilly Tribute To AC/DC" (Western Beat/Dualtone, 2001)



Haw haw haw. How rich. Too twangcore and white-trash-sterotype-y for me, but I'm sure other folks will get off on this one. The picking is generally good, better than the followup KISS tribute. But the dopey, exaggerated Cletus-y vocals are pretty lame, and the joke wears thin really fast... like on the very first song. Apparently this band features two of bluegrass legend Don Reno's sons...
Hayseed Dixie "Kiss My Grass: A Bluegrass Tribute To KISS" (Dualtone, 2003)



Another goofy, gimmicky covers album by this semi-anonymous bluegrass trio, this time doing plunky, double-tempo versions of raunchy old KISS tunes. The picking is adequate, but not remarkable, and again, joke wears thin pretty quickly. Still, Kiss was a better band than AC/DC, and there are a couple of fun tunes, notably "Detroit Rock City." Mostly, though, these guys sound way too in love with how clever and naughty they think they're being: also, they totally chicken out and don't try to tackle "Beth," opting instead for "Cold Gin" as the disc's big power ballad.


<! A Hillbilly Tribute to AC/DC * Release date: April 17, 2001 * Label: Dualtone Records 14 47 Ñ Ñ 1 A Hillbilly Tribute to Mountain Love * Release date: March 19, 2002 * Label: Dualtone Records 8 39 38 Ñ Ñ Kiss My Grass: A Hillbilly Tribute to Kiss * Release date: February 18, 2003 * Label: Dualtone Records 4 52 Ñ Ñ Ñ Let There Be Rockgrass * Release date: August 2, 2004 * Label: Cooking Vinyl Ñ Ñ Ñ 1 Ñ A Hot Piece of Grass * Release date: June 27, 2005 * Label: Cooking Vinyl 6 Ñ Ñ 2 Ñ You Wanna See Something REALLY Scary? (EP) * Release date: October 23, 2006 * Label: Cooking Vinyl Ñ Ñ Ñ Ñ Ñ Weapons of Grass Destruction * Release date: April 9, 2007 * Label: Cooking Vinyl Ñ Ñ Ñ Ñ Ñ No Covers * Release date: February 18, 2008 * Label: Cooking Vinyl Ñ Ñ Ñ Ñ Ñ Killer Grass * Release date: February 23, 2010 * Label: Cooking Vinyl, 2010) Ñ Ñ Ñ Ñ Ñ Sjt. Munchs Drikkeklubb Band" (RŒtass, 2011) >


Hazel & Alice -- see Hazel Dickens, and Alice Gerrard




Jimmy Henley "One For The Record" (TIG, 1976) (LP)

The debut album from Jimmy Henley, a teenage bluegrass banjo player from Oklahoma who later joined Roy Clark's band... This album is notable for bandmember Vince Gill, who is listed as the bass player, a couple of years before he hit the commercial country big-time.


<! teenage(?) >

Jimmy Henley "Jimmy Henley" (TIG) (LP) <! - 1982? >




<! ON AM: "I am not sure what tunes are on this product, but I wrote the liner notes for a privately issued LP Jimmy did in 1976, accompanied by a teenage Vince Gill. Shortly after that one came out, Jimmy and his dad caught the ear of Roy Clark, moved to Broken Arrow, OK from Hobbs, NM, went on the road with Roy, and later on "Hee Haw." Jimmy was an amazing banjoist as a child, and I can only imagine he got better with experience. I have not seen him since he moved, and he may not even remember me, since I was just the local weekly news reporter in his town. I know he played with Clark for 27 years and on "Hee Haw" for 14 and now has a solo career. Roy Clark not only had talent, he knew talent when he heard others pick, or sing, or tell corny jokes. If you like country banjo, and stumble across this item here, don't be afraid to buy it. " >
Casey Henry "Real Women Drive Trucks" (Arrandem Record, 2001)


A swell set of independently-released bluegrass instrumentals, with a compact family band led by banjoist Casey Henry, whose got a real snap and bounce to her style. Jason Carter fiddles and Missy Raines thumps the bass, while Lynn Morris and Marshall Wilborn guest on various tracks... itÕs a high-caliber cast for a high-caliber album... Recommended!

Tim Hensley "Long Monday" (Rural Rhythm, 2008)



A mighty fine, mighty elegant album from singer-guitarist Tim Hensley, who has worked as a sideman for years in the country limelight, but shows a soulful acoustic side here. Nice mix of bluegrass, folk and gospel, with a lot of great songs written by Hensley, as well as gems from John Prine, Larry Cordle and Rodney Crowell. The musicianship is all top-flight, as are Hensley's heartfelt vocals. The vibe is generally 'grassy, but fans of laconic, ballad-oriented country and folk will find a lot to love here -- there are whispered echoes of James Taylor, Don Williams and even Hensley's old boss, Ricky Skaggs here. Two of his other old employers pitch in as well: Patty Loveless sings harmony on a track or two, and megastar Kenny Chesney (whose band Hensley currently tours with) is listed as a producer. There's a wealth of bluegrass and country talent on here, but Hensley is clearly the star of the show, as heard on standout songs such as the mournful "Lonesome Dove" and "Five Generations Of Rock County Wilsons," a sorrowful ode to the passing of another family farm. There are also bouncy numbers like "Fox Run The Henhouse" and a version of "Shady Grove." Nice record - definitely worth checking out!


<! (Produced by Kenny Chesney & Buddy Cannon) ?????????>


John Herald - see artist discography




Here Today "Here Today" (Rounder, 1982)



An all-star jam session, with Jim Buchanan, Vince Gill, Emory Gordy, Jr., David Grisman, Herb Pedersen... A lot of talent, and a mighty fine album!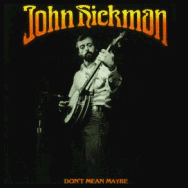 John Hickman "Don't Mean Maybe" (Rounder, 1978)



A really zippy set of bluegrass instrumentals featuring banjoist John Hickman, along with Dan Crary on guitar and Byron Berline playing fiddle. It's hot stuff, with plenty of flashy picking, though like many instrumental sets, it might be best taken in small doses, or as part of a mix of music. Top-flight musicianship, though!


<! 05/13 - check Berline, Crary discographies for other albums >
Bobby Hicks "Texas Crapshooter" (County, 1978)



Fiddler Bobby Hicks indulges his twin passions -- western swing and bluegrass music -- on this all-instrumental album. Two different sets of superpickers play on each session: Buddy Emmons and Buck White play on the swing sessions; Sam Bush, Roland White and others play on the 'grass tunes. A bit predictable overall, though I will admit that I prefer the bluegrass tracks.
Bobby Hicks & Kenny Baker "Darkness On The Delta" (Rebel/County, 1980)



Swell fiddle duets by two of the best bow-stretchers in the business... This is one of Hicks's strongest albums ever, while Kenny Baker remains a force of nature. If you like sweet, fancy fiddlin', you'll want to check this one out!
Bobby Hicks "Fiddle Patch" (Rounder, 1998)



A former Bill Monroe bandmember, hotshot fiddler Bobby Hicks was known as one of bluegrass's "usual suspects," the seemingly ubiquitous and super-prolific studio elite who played on just about every Rounder album that came out during the 1980s and '90s. Here, he shines on his own solo album, a mostly-instrumental collection that features some delightfully soulful melodies and playful performances. Also features a couple of nice songs, with old-timer Del McCoury pitching in for good measure. If you're normally shy of instrumental albums, try this one out -- it's got as much heart to it as any bluegrass album you're likely to encounter!
High Country "Rough And Rocky" (Storm Records, 1979)
Earnest, competent SF Bay Area bluegrass with fairly solid picking, though not really a dazzler. This edition of this long-lived, stalwart West Coast band included Butch Waller on mandolin, Larry Cohea on banjo and fiddler Jim Moss, along with Kevin Thompson on bass and Dave Thompson, guitar. The vocal harmonies were pretty much in the New Lost City Ramblers mode, although the influence of Bill Monroe is readily apparent as well... Waller also recorded as a solo artist, and you might want to track his solo stuff down as well.
High Plains Drifters "The Last Of The..." (Lame Recordings, 1979)
(Produced by Jim Bowen)
A modest, independently produced outing by some folks from Boulder, Colorado who were part of the same folk-bluegrass scene that birthed the better-known Hot Rize band. They must have been pals: Pete Wernick wrote the nonsensical liner notes which create a whole crash-and-burn fake band bio, though I think the names of the bandmembers listed -- singer Robert Patterson, banjo picker John Fike, bassist Beth Tryon and Steve Bauer on mandolin -- were for real. Not dazzling, but another nice "private pressing" album from one of countless little local scenes.
The Hillbenders "Down To My Last Dollar" (2010)


The Hillbenders "Can You Hear Me?" (Compass, 2012)


Chris Hillman - see artist discography

The Hillmen "The Hillmen" (Together Records, 1963)



The Gosdin Brothers, Vern and Rex, playing in an early '60s, Los Angeles bluegrass band, along with Chris Hillman (later of the Byrds) and Don Parmley (who went on to play in the Bluegrass Cardinals). The Hillmen were contemporaries of West Coast folk-grassers such as the Dillards and Gram Parson's abortive band, the Shilohs. While this album isn't as dazzling as the old masters (The Stanley Brothers, Bill Monroe, et al) or even fellow folk scene revivalists like the Greenbriar Boys or the New Lost City Ramblers, it's still charming enough, and certainly packed with plenty of historical significance.

The Hodges Brothers "Bogue Chitto Flingding" (Arhoolie, 1971/2003)



A remarkable set of informally delivered "old time Mississippi country music" (as the liner notes describe it), mostly recorded in 1960 on one of many folkloric field trips conducted by Arhoolie Records founder Chris Strachwitz, back at the label's inception. The Hodge Brothers were for-real hicks, longtime radio performers who hailed from Bogue Chitto, Mississippi, pretty much in the middle of nowhere. They were also torchbearers for the old-fashioned country style exemplified by The Blue Sky Boys and other Depression-era acts, with a subtle intertwining of "country" and bluegrass elements. This disc might be a little too "neither fish nor fowl" for fans of one style or another, but hick music connoisseurs should be delighted by it. I found it quite captivating and consistently listenable... raspy and rootsy, but also quite tuneful, and with a nice selection of songs -- either songs that I was unfamiliar with, or odd local variations on well-known songs in the hillbilly canon. Check this record out -- it's a doozy.
Roscoe Holcomb "That High Lonesome Sound" (Smithsonian Folkways, 1998)


Roscoe Holcomb "Close To Home" (Smithsonian Folkways, 1975)


Roscoe Holcomb "An Untamed Sense Of Control" (Smithsonian Folkways, 2003)



Hard to imagine anyone raspier and more "high lonesome" than old-timey banjo balladeer Roscoe Holcomb, who wowed the 'Sixties folk revival crowd with his extensive repertoire and uncompromised, rough-edged style. The irregular meters and weird subject matter of old-timey music remained intact in Holcomb's work, right up through the 1970s, despite years of performing. These recordings are an interesting mix of showmanship and backwoods authenticity... For fans of the style, this stuff is tops!
Wendy Holcombe "Memories Of Wendy" (Adonda Records, 2010)



A banjo and guitar prodigy, Birmingham, Alabama's Wendy Holcombe made her debut on the Grand Ole Opry in 1975, at the age of twelve(!) Both talented and telegenic, she went on to appear on Hee Haw and to tour with established bluegrass stars such as Bill Monroe and Mac Wiseman, and landed steady work as a television actor in the early '80s. Sadly, Holcombe died at age 23 as the result of cardiomyopathy. This posthumous album is an impressive collection of recordings with Holcombe delivering dazzling and precise banjo and electric guitar riffs... She was a real superpicker!
Ryan Holladay "Old Soul" (Bell Buckle, 2001)


Ryan Holladay "New Kid In Town" (Magic Valley/Skaggs Family, 2005)



This is the third solo album by pre-teen bluegrass prodigy Ryan Holladay, who first played on the Grand Ole Opry seven years ago at the tender age of five years old. He's got a lot of powerful patrons, pals and fans in Nashville, including Carl Jackson and (of course) Skaggs Family label head, Ricky Skaggs. It's easy to see why: this kid has talent to burn, as proven by his smoking yet sensitive leads and riffs on a variety of instruments. He's particularly adept on the banjo and mandolin, and some of his runs oughtta make your jaw drop. He gets sympathetic accompaniment from members of the Holladay family, along with fiddler Jason Carter, though this record is clearly young Ryan's show. Now I know this is one of those "golly-gee! he's just a kid!" albums, but I still have to point out that his vocals don't match the high calibre of the rest of the album: Holladay should wait a while until he's more seasoned to make his mark as a singer. But man, as a picker, this guy is a force to be reckoned with!
Dave Holland/John Hartford/Vassar Clements "Vassar Clements - John Hartford - Dave Holland" (Rounder, 1984) (LP)


(Produced by Harry Deane & Richard Adler)
Bassist Dave Holland joins newgrass elders Clements and Hartford on a nice, simple set, mostly instrumental jams with Side One more down to earth and old-timey, and Side Two dipping into the jazzier side of twang. Includes both gentle explorations such as "Evening Prayer" and more uptempo tunes like "Scapin' Out On The Roof" showing perhaps the influence of the Grisman-y "spacegrass" scene. It's a sweet record, though admittedly a little emphemeral, showcasing a definite jam-session looseness throughout. For fans of Hartford's novelty-song side, the missing gem on this one is "You And The Way You Do."
Paul Hopkins "Something Old... Nothing New" (Bell Buckle, 2000)


Sweet, bouncily melodic instrumentals, featuring deft, buoyant picking and plunkin' from banjoist Hopkins and his pals... Nice stuff! Highly recommended, if you're into instrumentals.
Hot Rize -- see artist discography
Mark Howard "Mandolin & Friends" (1996)


Trios with Jerry Douglas and Blaine Sprouse


<! equal billing? >
Randy Howard "I Rest My Case" (Sugar Hill, 2003)



Former championship fiddler Randy Howard has been a regular in the Nashville studios for many a year. Here he gathers together a bunch of high-power pals (Carl Jackson, Jerry Douglas, David Grisman, Don Rigsby and others) for a wide-ranging album that covers tradgrass, gospel and a variety of instrumental styles, from commercialized newgrass, gypsy swing and more down-to-earth stuff as well. This didn't completely wow me, but the musicianship is solid all the way through.
Donna Hughes "Same Old Me" (Running Dog, 2003)


Donna Hughes "Gaining Wisdom" (Rounder, 2007)


Lena Hughes "Queen Of The Flat Top Guitar" (Tompkins Square, 2013)



When I first saw this, I had expected something along the lines of Maybelle Carter's old mountain-music style of flatpicking, and while that foundation is heard in Hughes' work, a lot of this reminds me more of old-time picker Elizabeth Cotton, who added a layer of beauty and delicacy to the folk and blues styles -- Hughes has a similar sweetness that Cotton's fan may find appealing. Definitely worth a spin.

Sierra Hull "Secrets" (Rounder, 2008)



(Produced by Ron Block & Sierra Hull)
The debut album of 16-year old mandolinist-vocalist Sierra Hull, who is sure to be remembered as one of the more exciting bluegrass prodigies to emerge in the closing years of this decade. While the picking on this album isn't as flashy as, say, that of Chris Thile's teenage debut, the performances and elegance of the production are rock solid -- tributes by Alison Krauss and production assist by Union Station's Ron Block point the way for Hull's future: several of these songs slide into the sweet, honeyed pop-grass balladry that has made Krauss a superstar, and with her own strong, confident voice, Hull may well follow. (Just think, if Krauss could find room for a second female voice in her band, what a potent combo that would be!) Fans of modern crossover-bluegrass will want to check this album... it's pretty impressive!

Sierra Hull "Daybreak" (Rounder, 2011)



(Produced by Barry Bales & Sierra Hull)
The second solo album by singer-mandolinist Sierra Hull, who hosts an all-star crew of contemporary bluegrass illuminati -- her band is anchored by fiddler Stuart Duncan, guitarist Bryan Sutton and bassist/producer Barry Bales, with an impressive lineup of guest artists drawn from Rounder's new "usual suspects" elite: Ron Block, Ronnie Bowman, Dan Tyminski, and Randy Kohrs. The crossovers with the Alison Krauss crew come through in the music, too: if you like the mellow, melodic approach of the Union Station band, you're gonna love this record, too. Hull, who recorded her previous album when she was fifteen, now has several years at Berklee Music College and considerable showbiz experience under her belt, and is finding her voice both literally and stylistically. As a singer, she's getting a huskier tone, with hefty hints of Dolly Parton in there as well, although the Krauss-ian approach is still pretty dominant. All in all a very strong album, with over half the songs written by Hull herself, including the fun, fling-ding instrumental, "Bombshell." Definitely worth a spin!


<! Humber River Valley Boys "They Said It Couldn't Be Done" (Boot, 1980) >

Jim Hurst & Missy Raines "Two" (Pinecastle, 2000)






<! Jim Hurst, guitarist from the Front Porch String Band >

Jim Hurst "Open Window" (NN Guido, 1998)


Jim Hurst & Missy Raines "Two" (Pinecastle, 2000)


Jim Hurst "Second Son" (Pinecastle, 2002)


Jim Hurst & Missy Raines "Synergy" (Pinecastle, 2003)


Jim Hurst "A Box Of Chocolates" (2007)


---
Bluegrass Albums - Letter "I"
---