<! MP3 09/08/09 > <! update 09/08/09 - need to expand Jim & Jesse, Carl Jackson > <! outside 00/00/00 > <! pix 00/00/00 > <! icons 12/16/10 > <! J.D. Jarvis "Old Time Country Gospel" (Rural Rhythm, 1968) Here we have a superb album of outstanding Bluegrass Gospel by J.D. Jarvis (1924-2010), Decorated World War II Vet turned Bluegrass Gospel Singer/Songwriter. This album was recorded at Jewel Studios in Cincinnati, Ohio, and was released in 1968 on Rural Rhythm Records. I hope y'all enjoy it! TRACKLISTING: Take Your Shoes Off Moses/Tragedy Of Sandy River/Memories Of Dad/Lonely Tombs/I Know The Lord's Gonna Lead Me Out/Trying To Get Home/Mother Sleeps In A Lonely Grave/Uncloudy Day/I Would Not Be Denied/What A Friend We Have In Jesus/Life Of Ransom/Trouble In The Land/He Paid The Debt/He Made Me Whole/Take Up The Cross/God's Not Dead/Somebody Touched Me/You Must Surely Die/All The Way/Space Ship. Jumbo String Band "Testigos De Jumbo" (BC, 1979) (Produced by Billy Clockel) Jewell Mountain Grass "Jewell Mountain Grass" (Old Homestead, 1981) (LP) Jumbo String Band "Two Out Rally" (Old Homestead, xxxxx) OLD HOMESTEAD 80089 - Jumbo String Band "Jumbo String Band" (Old Homestead, 1988) Jumbo String Band "Goin' Steppin' " (xxxxxxx, xxxxxx) http://keithbaumann.com/photos2.html mandolin player Keith Baumann went on to be in several bands, including Heartland (with Alison Brown) and Special Consensus VIC JORDAN Banjo Nashville LP Session Player SUGAR HILL >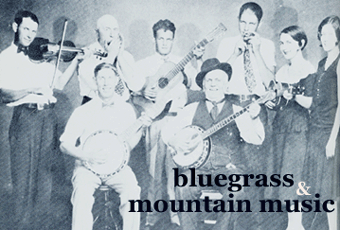 ---
Hi, there... This page is part of the Slipcue guide to various bluegrass artists, which is part of a much larger Hick Music website. This "guide" is not meant to be comprehensive or authoritative, just a quick look at a few records I've heard recently, as well as some old favorites. Comments or corrections are invited... and recommendations are always welcome!
This page covers the letter "J"
---
A | B | C | D | E | F | G | H | I | J | K | L | M | N | O | P | Q | R | S | T | U | V | W | X, Y & Z | Comps | Other Country Styles
---
Carl Jackson -- see artist profile
Tommy Jackson "Good Old Fiddle Music" (MCA, 1995)


Some fine, raspy fiddlin' from this stalwart of the 1950s bluegrass and country scenes... If you listen to the whole album in one sitting, the squaredance-oriented sawing gets a little repetitive, but taken track by track, it's pretty sublime. In these crisp old recordings (most likely waxed in the late 1950s; there are no liner notes to say for sure...) Jackson approaches the material with an old-style ear but a modern virtuosity: fiddlers and fans alike should put this one on their "must have" lists.
Jana Jae -- see artist profile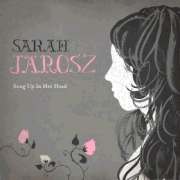 Sarah Jarosz "Song Up In Her Head" (Sugar Hill, 2009)



(Produced by Gary Paczosa & Sarah Jarosz)
On her opening track, "Song Up In Her Head," newcomer Sarah Jarosz namechecks the mighty Gillian Welch and then moves through a series of songs that easily put her on a par with her Americana-indie icon. While that track may seem imitative, the next, "Edge Of A Dream," is revelatory -- a moody, mystical tune with a drifting melody that can get stuck in your head for days on end. Jarosz, a multi-instrumentalist who is equally at home on clawhammer banjo, piano or mandolin, performs with immense confidence, which is all the more remarkable given that she was only seventeen years old when this record was made. In the last five years she has been performing onstage with some of the biggest names in bluegrass, including spacegrass elder David Grisman. Grisman's son Samson is in Jarosz's posse, playing bass on this album, alongside studio pros such as Jerry Douglas and Stuart Duncan, and former Nickel Creek-er Chris Thile. She clearly has an affinity for a wide range of bluegrass and other acoustic styles, from traditional/old-timey sounding songs in the David Rawlings-Gillian Welch mold to more exploratory, poetic songwriting, ala Nickel Creek and Alison Krauss. As a songwriter and performer, Jarosz is a marvel, penning "Broussard's Lament," one of the most powerful of the recent crop of modern topical folk songs about Hurricane Katrina, while tapping deep into the blues-gospel spirituality of "Come On Up To The House," and the Joni Mitchellesque melancholy of "Long Journey." On these songs, as on others, she sings with an emotional depth and level of understanding that belies her youth. Only on a couple of tunes, the goofy-gothy "Shankill Butchers" and the sprightly but amorphous "Left Home," is there the tiniest hint of her as a teenager learning her craft; otherwise, she reveals herself as one of the most powerful performers in her field, newcomer or otherwise. This is one of the best Americana albums of the year, and Ms. Jarosz is an artist to keep close track of, a real gem.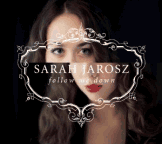 Sarah Jarosz "Follow Me Down" (Sugar Hill, 2011)



(Produced by Gary Paczosa & Sarah Jarosz)
I am a big fan of Sarah Jarosz -- she has a penetrating, timeless voice; her debut album of a couple of years ago had a revelatory feel, and I do believe that she is a major talent on the bluegrass(y) acoustic music scene. That being said, I had a hard time getting into this album, where the delicate balance between exploration and tradition has been pretty thoroughly upended in favor of the singer-songwriter pop-folk crossovers pioneered by Nickel Creek, Alison Krauss and company. That's okay, I guess, but I really feel Jarosz's sublime side shows better in more traditional, old-timey flavored songs, and that is borne out on this album in her adaptation of Edgar Allan Poe's ghost story ballad, "Annabelle Lee," a mix of folk and electric that sounds, for all the world, like an old Steeleye Span song. The rest of the record is largely taken up with her own compositions, which lean heavily on what I would call spiral-bound notebook lyrics, the kind of teenager poetry that Taylor Swift, Fiona Apple and others have taken to the top of the charts and which thousands of budding bedroom poets pen every day... But heartfelt and talented though Jarosz may be, these songs -- particularly self-involved, emotionally baroque anthems such as "My Muse" and "Floating In The Balance" -- needed more self-editing and paring down, and seem too complicated and thematically on-the-nose to resonate as much as the musicianship that accompanies them. Maybe it's just that I'm too old or too square or too into traditional music to hear this as anything but juvenilia, and I'm sure there is an enthusiastic audience to be found, but still I found myself disappointed, especially in comparison to her first record, which knocked me flat. The good news is that Jarosz is young, immensely talented, and working in an indie environment that can foster niche music-making and stylistic experimentation... Her future looks bright, no matter what grumpy old farts like me have to say. If you're looking for forward-thinking folk/grass, you might wanna check this one out -- but if you haven't heard her first album, it is an absolute must-have.
Sarah Jarosz "Live At The Troubadour" (Self-Released, 2013)



Apparently this disc is available through her website, though I've also seen it at my local record hut... More genre-bending Americana brilliance from this wildly creative fiddlin' gal...
Tommy Jarrell & Fred Cockerham "Best Fiddle-Banjo Duets" (County, 1993)

Tommy Jarrell "The Legacy Of Tommy Jarrell, v.1: Sail Away Ladies" (County, 1999)


Tommy Jarrell "The Legacy Of Tommy Jarrell, v.2: Rainbow Sign" (County, 1999)


Tommy Jarrell "The Legacy Of Tommy Jarrell, v.3: Come And Go With Me" (County, 1999)


Tommy Jarrell "The Legacy Of Tommy Jarrell, v.4: Pickin' On Tommy's Porch" (County, 1999)



Tommy Jarrell, Oscar Jenkins & Fred Cockerham "Down To The Cider Mill" (County, 2004)



Tommy Jarrell, Oscar Jenkins & Fred Cockerham "Stay All Night And Don't Go Home" (County, 2004)



As scrappy and deliciously raspy an old-timey set as ever you will hear. All three men -- banjoist Fred Cockerham, fiddler Tommy Jarrell and fiddler Oscar Jenkins -- come from North Carolina families with long musical lineages, including elders who played with old-timey legends such as Ernest Stoneman, back in the 1920s and '30s... The flame was definitely still bright in 1967 when County Records founder Dave Freeman corralled all three of these old coots together for a few marathon sessions, capturing their mountain music in its purest and most gleeful form. This Stay All Night disc showcases vocal number: Jarrell barks out the lyrics to crowd-pleasers like "Old 97" and "Sally Ann," as well as a slew of more obscure songs, and he takes plain delight at making the songs sound as raw, rowdy and difficult as possible. If you're a city slicker, you're gonna have to work to like this style... But once you "get" it, this is one of the most rewarding albums of its kind you'll come across. The companion album, Down To The Cider Mill, is also a real doozy, although it centers in on the instrumental side a bit more. Both are fine, fine records. Recommended!
Buster Jenkins & Indian Creek Bluegrass "Oklahoma Territory" (A&R, 1978) (LP)
Riding high on their victory in the 1977 Hugo Festival, old-timer Buster Jenkins and his band of talented youngsters recorded this set of sizzling, straight-ahead high lonesome truegrass. The setlist is heavy on Bill Monroe and public domain material, but also includes a Rodney Crowell song, "Sweet Home Revisited." Good stuff -- no muss, no fuss, no frills or crossover moves, just good, old backwoods twang.


<! no ASIN 01/11/15 > <! Jenkins plays fiddle - I don't recognize any of the other players >
Snuffy Jenkins & Pappy Sherrill "Crazy Water Barn Dance" (Rounder, 1990) (LP)





<! year?? >
Snuffy Jenkins "Pioneer Of The Bluegrass Banjo" (Arhoolie, 1998)



1930s banjo plunker Snuffy Jenkins is often cited for his profound stylistic influence on early bluegrass superstars such as Earl Scruggs and Don Reno, who took the three-finger technique Jenkins popularized and transformed it into the dazzling, show-stopping melodic style that countless younger banjoists have copied ever since. This 1962 album, reissued in the early '70s by the Arhoolie label, captures Jenkins older but no less lively, still fronting his band, The Hired Hands. These guys were clearly seasoned pros, delivering great performances on comedic tunes and old chestnuts left over from their long career on the hillbilly radio circuit. Jenkins' half-spoken comedy recitations sound a lot like Jerry Reed did in the early '70s... just a decade or so earlier! This is a really fun record, definitely worth tracking down!
Snuffy Jenkins And The Hired Hands "Carolina Bluegrass" (Folk-Lyric, 1998) (LP)


Jim & Jennie "...And The Pine Barons"


Jim & Jennie And The Pinetops "Little Birdie" (Overcoat, 2000)



This clattersome, Philadelphia-based quartet brings back some of the rowdy rambunctiousness of the old-timey stringbands... Their original material, about half of this album, is pretty strong, though it's also nice to hear them pay homage to their inspirations -- among them, the Carter Family, Flatt & Scruggs and the Delmore Brothers. I have to confess that although he's a very strong songwriter, Jim Krewson's vocals irritate me in that he's too strained and exaggeratedly twangsome, a little too schtick-y, if you see what I mean. His partner Jennie Benford mostly sounds pretty nice, though, and the two harmonize in a pleasantly unruly fashion. Benford reminds me quite a bit of Hazel Dickens, and it's quite appropriate that she pays Hazel homage, in a version of "Won't You Come Sing For Me." Nice record, definitely worth checking out.

Jim & Jennie And The Pinetops "One More In The Cabin" (Overcoat, 2002)



This is the first J&J album that's composed of all-original material, and it's a real doozy. Kinda hard to believe that these perfectly-crafted old-time-ish tunes were not in fact written by some mistily-remembered contemporary of the Carter Family or Grandpa Jones, but rather by a bunch of modern urban hipsters who just happen to have an uncanny grasp of the oddball mountain music of the early 20th Century. They get the constrained emotionality and matter-of-fact narrative tone just right, as well as the subject matter -- song after song starts with a familiar set-up, and it's really only until you open the CD booklet that you can be sure that these songs were actually written by the band. These folks aren't hotshot superpickers, and they purposefully sing all raspy and offkey, yet unlike oh, so many of their twangcore contemporaries, the Pinetops don't come off as pretentious dilettantes. Rather, this is a band that is respectful and utterly in command of the genre they've adopted, and their material is emotionally resonant and entirely convincing. In fact, I'd say that if at least some of these songs don't work their way into the official bluegrass canon, something is seriously wrong in the world. Highly recommended!

Jim & Jennie And The Pinetops "Rivers Roll On By" (Bloodshot, 2005)



It was definitely worth the three-year wait for fans to get this new Jim & Jennie album... They've rosined up the bow and spun another enchanting set of bluegrass and old-timey stringband music. Oddly enough, even though they've moved from the artsy Overcoat label onto the ostentatiously altie Bloodshot, the Pinetops have actually inched away from the clattersome anarchy of their previous albums towards something closer to straight-up bluegrass and folk. The softer, more professional approach gives their work a more authoritative feel, yet just as they seem to be settling into a more mainstream bluegrass mode, they gently drift into space-rockish terrain on a couple of tunes towards the end of the album, which helps keep things a little freaky. There's something compelling about this band -- the group has a singular presence, exuding a freshness and enthusiasm unlike that of many mainstream bluegrass crews -- Jim & Jennie take respectful advantage of the mountain music style without subsuming themselves to tradition and, as always, they dazzle us with a remarkable blend of naifish simplicity and canny innovation. Recommended!

Jim & Jesse "1952-1955" (Bear Family, 1992)


Wildly melodic, top-of-the-charts bluegrass from the early 1950s. This is a beautiful CD, one of my favorites in the Bear Family catalog. Fans of the Louvin Brothers should appreciate the gorgeously tight harmonies and rich pop sensibility of this well-known brother act. Jim and Jesse's commercial popularity continued well into the early 1960s, but these early tracks are really the bomb. Sweet, sweet music.

Jim & Jesse "The Jim And Jesse Story - 24 Greatest Hits" (CMH Records, 1990)


One of bluegrass music's greatest brother acts, Jim and Jesse McReynolds had a gorgeously melodic style whose sweetness during the 1950s was matched only by the country-leaning Louvin Brothers. Like Flatt & Scruggs, Jim and Jesse were able to weather the '50s rock boom long enough to capitalize on the early '60s folk scene, and were one of the most popular acts in the many folk and bluegrass festivals that popped up in the '60s and '70s. These are all later recordings from (I believe) the late 1980s, but the melodic deftness and brightness of tone of the Jim and Jesse sound had scarcely been diminished by the decades. Like many of the CMH collections, these latter-day recordings have unexpected sparkle and power. They cover many of their old favorites, they also manage to work newer material such as John Prine's "Paradise" into the bluegrass canon. Nice stuff!


<! http://www.ibiblio.org/hillwilliam/BGdiscography/?v=bresults&format=&browseBy=band&filter_band=10 >

Jim & Jesse "Jim & Jesse Today!" (CMH)



Jim & Jesse "Music Among Friends" (Rounder, 1991)



A mellow, masterful album, marking their 25th year as members of the Grand Ole Opry. This has an all-star cast, including guests such as Carl Jackson, Curly Seckler, Tony Rice, Emmylou Harris, Jerry Douglas, and others. The McReynolds brothers aren't exactly on fire the way they were when they were young, but, then again, they don't really have to be... What matters is the solid, well chosen material, heavy on the heartsongs, and really quite nice.
Jim & Jesse "Our Kind Of Country" (Pinecastle, 2001)


Jim & Jesse " 'Tis Sweet To Be Remembered" (Pinecastle, 2003)



The last studio album by this seminal mid-century truegrass outfit. Following a long bout with cancer, Jim McReynolds passed away on December 31, 2002, which makes the mournful gospel quality of "Standing At The End Of My World," and the similarly reflective sentiments of the album's title track all the more bittersweet and moving. This set shows the boys still in fine melodic form, perhaps a little less electrifying than they were in their heyday, but overall pretty solid and sweet. They just had a great way with a melody, and Jesse's mandolin has such a sense of perfection and elegance that it's still a joy to hear. Fans will definitely want to pick this one up!
The Johnson Mountain Boys "The Johnson Mountain Boys" (Rounder, 1978/1981) (LP)

The Johnson Mountain Boys "Walls of Time" (Rounder, 1982)

The Johnson Mountain Boys "Working Close" (Rounder, 1983)


Johnson Mountain Boys "Live At The Birchmere" (Rounder, 1984)



An electrifying live performance from one of the best truegrass revival bands of the 1980s. This is how bluegrass oughtta be played... Fast, sweet, and with plenty of spirit. The 1994 CD reissue includes a few more tunes than the original LP... all top-notch stuff!
The Johnson Mountain Boys "The Johnson Mountain Boys" (Copper Creek, 1984)

The Johnson Mountain Boys "We'll Still Sing On" (Rounder, 1985) (LP)

Johnson Mountain Boys "Let The Whole World Talk" (Rounder, 1987)



Rock-solid old-school bluegrass, featuring classic material alongside several nice originals. Guitarist-vocalist Dudley Connell twists in a few Tony Rice-ish leads, but for the most part these guys play it traditional, in the great Stanley Brothers/Jim & Jesse school of tight, harmony rich melodies. Strong musicianship throughout, and just the right feel to keep my attention from start to finish. Recommended!
Johnson Mountain Boys "Favorites" (Rounder, 1987)



A best-of set capping off the first phase of their career (before the band's first break-up...) Dudley Connell and company still very much in a high lonesome frame of mind... These tunes are taken at a moderate pace, with little of the breakneck instrumental pyrotechnics that many bluegrassers favor. A nice mix of odd old tunes by the likes of Wilma Lee Cooper, Jerry Reed, Albert A. Brumley and Jimmie Rodgers, as well as a bunch of swell new tunes by the band. Nice and understated; a good change of pace, and some mighty fine music.
The Johnson Mountain Boys "Requests" (Rounder, 1988)


The Johnson Mountain Boys "At The Old School House" (Rounder, 1989)



God! these guys were good! This sparkling live set shows them at their peak, playing one razor sharp song after another, while exuding tremendous charisma and charm during the between-song banter. The very model of rock-solid professionalism, yet thankfully shorn of the glossiness that pop-fusion acts would bring to their own acts. The Johnson Mountaineers may have been throwbacks, but they were definitely our throwbacks!
The Johnson Mountain Boys "Blue Diamond" (Rounder, 1993)






<! The Johnson Mountain Boys "The Johnson Mountain Boys" (Rounder, 1978/1981) The Johnson Mountain Boys "Walls of Time" (Rounder, 1982) The Johnson Mountain Boys "Working Close" (Rounder, 1983) The Johnson Mountain Boys "Live at the Birchmere" (Rounder, 1984) The Johnson Mountain Boys "The Johnson Mountain Boys" (Copper Creek, 1984) The Johnson Mountain Boys "We'll Still Sing On" (Rounder, 1985) The Johnson Mountain Boys "Let the Whole World Talk" (Rounder, 1987) The Johnson Mountain Boys "Requests" (Rounder, 1988) The Johnson Mountain Boys "At the Old Schoolhouse" (Rounder, 1989) ** The Johnson Mountain Boys "Blue Diamond" (Rounder, 1993) Compilations The Johnson Mountain Boys "Favorites (1987, Rounder) >
Chris Jones "Just A Drifter" (Rebel, 2000)


Picker/singer Chris Jones represents the camp in bluegrass that believes songs should Be About Something... Thankfully, he's also a pretty good songwriter, and even though the terrain is a little loftier than I personally prefer, the material is all pretty engaging. One particularly powerful tune is called "Slave Rock," reflecting on the legacy of a place in Missouri where slave auctions once took place... Also of note is the album's opening tune, a Jones original called "Just Another Town," wherein the narrator finds out that you can go home again... Just don't get too worked up about what you think you'll find. And, of course, as on his last few albums, the musicianship is all top-flight and pleasantly traditional. Good stuff for bluegrassers of a modern (but not fusion-y) bent...
Chris Jones "A Few Words: The Best Of The Originals" (Rebel, 2002)


A nice sampler of Jones' original work, gathered from his four previous Rebel albums, and also including a couple of new tunes. Jones tends towards the slicker side of the bluegrass singer-songwriter scene, but he keeps things simple and doesn't go off on flowery, over-poetic tangents like some of the higher-profile fusion-grassers. Plus, a bunch of high-power pickers are backing him up, including Rob Ickes, Dan Tyminski, Ron Block and others.
Chris Jones & The Night Drivers "Lost Souls And Free Spirits" (Rebel, 2012)



Great best-of set (with a few new tunes!) from one of bluegrass music's finest modern craftsmen... Jones is particularly strong as a vocalist, with a great tone and a supple, conversational style that's sort of a cross between Randy Travis and James King... Some of his stylizations veer into more modern, crossover-y territory, but while I prefer his more traditional material, the progressive-bluegrass stuff is nice as well. Another rock- solid retrospective set from the folks at Rebel!
Chris Jones "Lonely Comes Easy" (Rebel, 2013)



(Produced by Chris Jones)
Sometimes bluegrass auteur Chris Jones moves away from a purely traditional approach, and gets more into a heavier, high-concept feel. There's some hot picking on here, though a lot of the songs are slower and weightier, dealing with existential angst and the crushing sadness that life can sometimes bring... But while songs like "You're My Only Family Now" might be too much of a bummer for your average bluegrass fan, bouncy fling-ding instrumentals such as "Wake Up Little Maggie" and "Swine Flu In Union County" that'll get your toes tapping again. A thoughtful set of soul-searching songs, leavened by some good, old-fashioned picking, fiddling and harmonizing.
Grandpa Jones -- see artist profile
Lorraine Jordan "Mandolin Rose" (West Station Records, 2002)


A tribute to mandolinist John Duffy, co-founder of the Country Gentlemen...
Lorraine Jordan "Road Trip For The Lord" (Self-Released, 2005)


Lorraine Jordan "A Stop In South Port Towne" (Blue Circle, 2006)


Lorraine Jordan "Why Don't You Give Jesus A Try" (Blue Circle, 2008)


Lorraine Jordan "Christmas In Carolina" (Blue Circle, 2008)


Lorraine Jordan "Carolina Road" (Blue Circle, 2008)


Lorraine Jordan "Carolina Hurricane" (Rural Rhythm, 2010)


Lorraine Jordan "...And Carolina Road" (Pinecastle, 2012)



(Produced by Josh Goforth)
A slam-bang, super-pure set of traditionally-oriented bluegrass, with picture perfect harmonies and solid picking throughout. Mandolinist Lorraine Jordan makes a funny kind of bandleader: she has a great voice, but only sings on a few tunes, letting guitarist Tommy Long sing lead on all but one track, and she's not big on taking solos, either, happy to give the spotlight to the guys in her band. And, hey: whatever works. This is a great record, these are great musicians, and I'm not one to argue with success. There are a couple of well-chosen cover songs, as well as several excellent originals written by Jordan and by various members of her band, including a nice gospel tune, "I Saw The Golden Stairs," which is a fine showcase for their group harmonies. If you like old-school bluegrass, don't miss this one!


<! Lorraine Jordan "Inspiration" (Unforgettable Music, 1991) B000CAAM24 Lorraine Jordan "Crazy Guessing Games" (Lochshore, 1994) B004UVD2CI - I think this is a different person, Joan Baez-y folk - IRISH artist - - others as well Lorraine Jordan "Mandolin Rose" (West Station Records, 2002) B004FBZ6CM - tribute to John Duffy Lorraine Jordan "Road Trip For The Lord" (Self-Released, 2005) B000I5YI3M B0012JCJRK Lorraine Jordan "A Stop In South Port Towne" (Blue Circle, 2006) B000HA3TD8 B0012N31HS Lorraine Jordan "Why Don't You Give Jesus A Try" (Blue Circle, 2008) B001EGFWFW B0026ICYTE Lorraine Jordan "Christmas In Carolina" (Blue Circle, 2008) B001EN5N18 B001GCNR8S Lorraine Jordan "Carolina Road" (Blue Circle, 2008) B000UGZ4R8 B001I47C30 Lorraine Jordan "Carolina Hurricane" (Rural Rhythm, 2010) B003A060LK B004467EXC Lorraine Jordan "...And Carolina Road" (Pinecastle, 2012) >

---
Bluegrass Albums - Letter "K"
---