<! MP3 09/09/09 > <! outside 00/00/00 > <! pix 00/00/00 > <! icons 12/16/10 > <! updates: 09/09/09 > <! Kenny Kosek > <! Leslie Keith "Black Mountain Blues" (Briar, 1974) fiddler Fiddlin' Van Kidwell & The Hotmud Family "Midnight Ride" (Vetco, 1975) (LP) >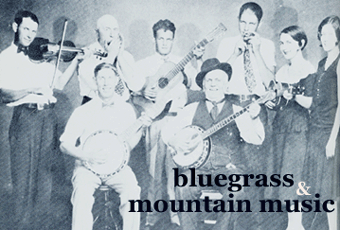 ---
Hi, there... This page is part of the Slipcue guide to various bluegrass artists, which is part of a much larger Hick Music website. This "guide" is not meant to be comprehensive or authoritative, just a quick look at a few records I've heard recently, as well as some old favorites. Comments or corrections are invited... and recommendations are always welcome!
This page covers the letter "K"
---
A | B | C | D | E | F | G | H | I | J | K | L | M | N | O | P | Q | R | S | T | U | V | W | X, Y & Z | Comps | Other Country Styles
---
Kathy Kallick & Laurie Lewis "Together" (Rounder, 1991)



A nice, simple, traditionalist bluegrass lovefest, with plenty of bouncy melodies and some very fine harmonies by Kallick and Lewis, who were formerly bandmates in the well-beloved Bay Area band, the Good Ol' Persons. The best thing here is their voices, which compliment each other perfectly. Lewis typically sings a bit on the thin side, but she provides the ideal underpinning for Kallick's growly purr. The material is all pretty straightforward, with crisp, heartfelt acoustic picking. It gets a little shaky on the slower, sappier material, but there really isn't much of that style heard on here, and on the whole this is an excellent album, well worth checking out!
Kathy Kallick "Matters Of The Heart" (Sugar Hill, 1993)



More of a crossover album, with some, well, sorta dorky reggae rhythms, blues riffs, sappy folkgrass lovesongs and even a bit of rock'n'roll. A few songs on here worked for me, but mostly this is more aimed at progressive-minded old folkies, and not towards stringband traditionalists. As crossover efforts go, though, this is perfectly fine... Anything with Kallick's voice on it gets extra points from me!
Kathy Kallick "Use A Napkin (NOT Your Mom!)" (Sugar Hill, 1995)



A bouncy set of bluegrassy children's music, with a few old faves ("Did You See Jackie Robinson," "Liza Jane," etc.) and a bunch of new tunes from Kallick and her crew.
Kathy Kallick "Call Me A Taxi" (Sugar Hill, 1996)



Another solid, traditional-sounding album with a slew of nice originals written by Kallick, and a Bill Monroe & Carter Family song thrown in for good measure. Plain, unfussy backup by Todd Phillips, John Reischman, Stuart Duncan and Sally Van Meter make for a perfect little package of bluegrass bounce.
Kathy Kallick "Walkin' In My Shoes" (Live Oak, 1998)


A pretty low-key, self-produced indie album, that doesn't have the full oompf of her Sugar Hill and Rounder releases, but still plenty of Kallick's unique, down-to-earth charm. Plenty of original tunes and some well-chosen cover tunes.
Kathy Kallick "My Mother's Voice" (Copper Creek, 2001)


Kathy Kallick "Reason & Rhyme" (Copper Creek, 2004)


Kathy Kallick "A Warmer Kind Of Blue" (Copper Creek, 2005)


Kathy Kallick "Between The Hollow And The Highrise" (Live Oak, 2010)



(Produced by Kathy & Tom Size)
Another nice set of traditionally-oriented bluegrass from one of the SF Bay Area's finest singers. I've been a longtime fan of Kallick's voice, which sounds as sonorous and velvety as ever; her songwriting is also on display here, with more than half the tracks being Kallick originals, complimented by oldies from Josh Graves, the Stanley Brothers and the Louvin Brothers. (The band has some sweet gospel harmonies on the Louvin's "There's A Higher Power," one of the album highlights...) There are also a couple of nice new instrumentals, one composed by mandolin picker Tom Bekeny, the other by dobro/banjo man Greg Booth, which give the band a chance to stretch out. All in all, a lovely set of back-porch bluegrass made (in my case) by the folks down the street... If you're an old fan, this album will be sure to bring a smile.
Kathy Kallick "Time" (Live Oak Records, 2013)


A superlative, picture-perfect West Coast bluegrass album. I've always been a fan of Kallick's warm, pleasantly burred vocals, as well as her flawless sense of melody. When she sticks to a traditional sound -- as she does on this excellent album -- she's plain old solid gold for a true twang fan. Backing her are a crew of low-key locals, regular folks from the SF Bay Area all playing their hearts out with sweet, melodic performances that get it right on song after song. Fiddler Annie Staninec is a particular standout, as is dobroist/banjo player Greg Booth, but honestly, every note on this album is a shiny gem. Kallick is a gracious host, and shares the spotlight with her fellow musicians, giving the lead vocals on several songs over to bassist Dan Booth while generously doling out plenty of room for everyone's solos. There's a sense of warmth and camaraderie on here that's delightful, with an underlying humanity that's sometimes missing on the the slick 'grass albums of today. Among many fine tracks are several sweet and penetratingly soulful gospel songs, notably a high-harmony version of "Lord Protect My Soul" and a brush-arbor "Precious Memories," with a sincere spirituality that's echoed in the reflective yet more secular originals such as the propulsive album opener, "Time" and Kallick's "Fare Thee Well." Other highlights include a cover of Terry Fell's "Old Black Choo Choo" (best known from the '50s hit by Rose Maddox) and a trio of zippy instrumentals. This is one of the most listenable and most satisfying truegrass albums in recent memory... Highly recommended!


<! no producer info >


Bill Keith -- see artist discography



Jeannie Kendall "Jeannie Kendall" (Rounder, 2003)



Country singer Jeannie Kendall, the daughter in the father-daughter Top 40 act, the Kendalls, takes a bluegrass-ish turn in this mellow set of heart songs, recorded with the help of Alison Krauss and Union Station, along with several other high-power friends. The songs are all quite well-written and Kendall's Dolly Parton-ish voice has never sounded lovelier. However, the by-the-numbers pop-grass accompaniment quickly gets to be a real drag... Particularly vexing is Rob Ickes' overly stylized dobro playing -- it's become far too much of a trademark and a musical affectation, a never-changing sentimental tone, mere filler that fails to match the real emotion in Kendall's voice. I understand why people respond to Union Station's muzak-y sound, I'm just tired of hearing it myself. Oh... back to this album: it's pretty good, in a sappy kinda way. The duet with Alan Jackson ("Timeless And True Love") is really nice, as is her version of Hugh Moffatt's super-duper weeper, "Jack And Lucy." Kendalls fans will definitely want to check this out.
The Kentucky Colonels "New Sounds Of Bluegrass America" (Briar, 1963)

The Kentucky Colonels "Appalachian Swing!" (World Pacific, 1964)


This swell, all-instrumental album captures Southern California's up-and-coming Kentucky Colonels at their simplest and most direct, and was, incidentally, one of the albums that helped set the bar for bluegrass musicianship during the early years of the folk-era bluegrass revival. Brothers Clarence and Roland White were at the core of the band, while them other fellers -- Billy Ray, Bobby Sloane, Roger Bush and Leroy Mack -- were no sloutches themselves. I'm afraid I have to be counted among the few who were ever really as completely blown away by Clarence White's guitar work as seems obligatory in bluegrass circles, but even I will admit that the economy and gracefulness of the band's work on this album is worth checking out. Slicker, faster, flashier, even more soulful pickers have shown up in this band's wake, but the Colonels showed them all how to get started.
The Kentucky Colonels "The Kentucky Colonels" (1973) (BGO reissue)

The Kentucky Colonels "Livin' In The Past: Legendary Live Recordings" (Rural Rhythm, 1975)


Live tracks from 1961-65...
The Kentucky Colonels "1965: Live In L.A. -- Scotty Stoneman With The Kentucky Colonels" (1975)





<! aka "The Kentucky Colonels With Scotty Stoneman" >
The Kentucky Colonels "Long Journey Home" (Vanguard, 1991)



The much-vaunted Colonels, playing live at the 1964 Newport Folk Festival. Plenty of great old tunes and much earnest re-creation of the classic "high lonesome" sound. To be honest, I've often found their reputation outweighs their recorded legacy... Although I understand the band's importance to their generation of pre-hippie pickers, I can never help but notice the rough spots in their picking (particularly in Clarence White's guitar work) and, at times, the callowness in their vocals. Still, they were a lively and enthusiastic band, and this disc captures them at their best. Roland White's mandolin work is mighty purty, especially when he gets in a groove with Bill Keith's amazing banjo pickin'. Plus, Doc Watson shows up to play along and encourage the lads, midway through their show, and that's always a treat.
The Kentucky Colonels "Live In Stereo" (DBL, 2003)





<! The Kentucky Colonels "New Sounds Of Bluegrass America" (Briar, 1963) B000R7HR6Q The Kentucky Colonels "Appalachian Swing!" (World Pacific, 1964) The Kentucky Colonels "Kentucky Colonels" (Rounder, 1973) B0000011PC-BGO edition The Kentucky Colonels "Livin' In The Past: Legendary Live Recordings" (Rural Rhythm, 1975) B002C2XXD0 Live tracks from 1961-65 The Kentucky Colonels "The Kentucky Colonels With Scotty Stoneman" (Rounder, 1975) B002C39TOQ The Kentucky Colonels "Live In Stereo" (DBL, 2003) B00009UVWV The Kentucky Colonels "Live In Sweden" B00008FPDO (LP) (bootleg?) >

Dick Kimmel "Wild Turkey Rag" (Copper Creek, 1992)


Dick Kimmel "25 Year Collection" (Copper Creek, 1996)


Dick Kimmel & Leo Rosenstein "Road To Braemar" (Copper Creek, 1996)


Dick Kimmel "Fishin' Creek Blues" (Copper Creek, 2000)



Another fine album by multi-instrumentalist Dick Kimmel, who has worked with Hazel Dickens, Del McCoury and many others. Here he favors the banjo, going all-clawhammer for the full length of this lovely, loping album, and it sounds very, very nice. A warm-sounding mix of soft, whimsical songs and bouncy instrumental tunes, all played with a sense of intimacy, restraint and good humor that I find very impressive. This disc is a gem.
Dick Kimmel "My Lord Keeps A Record" (Copper Creek, 2005)



An all-gospel offering...
Dick Kimmel & Jerilyn Kjellberg "Somebody Loves You Darlin' " (Copper Creek, 2007)







Dick Kimmel & Adam Granger "Live At The Rhein" (Copper Creek, 2008)



<! no ASIN as of 09/09, 12/10 >
James King "These Old Pictures" (Rounder, 1994)


James King "Lonesome & Then Some" (Rounder, 1995)



This was the disc that really turned my head and made me take notice of vocalist James King. It's a great album, with a couple of brief lulls, but it mainly packs a real wallop. I particularly like King's ability to dip into George Jones-ish heartsongs, notably on his version of Hank Cochran's "It'll Be Me," as fine a tribute to Ole Possum's country crooning as anyone might ask for... The picking on here, courtesy of Dudley Connell, Tom Adams and others, is also mighty fine. A really nice record... recommended!
James King "Bed By The Window" (Rounder, 1998)



Another nice album, this time with less emphasis on the picking, and more on the fine, smooth harmony singing. The title track is a sentimental "progressive" story-song about life in an old folks home; other highlights include a cover of Richard and Mimi Farina's "Pack Up Your Sorrows" and the sassy novelty tune, "I Don't Do Windows," which may be the catchiest song on the album. Maybe a bit mellower than other King albums, but still quite nice!
James King "Thirty Years Of Farming" (Rounder, 2002)



Taking a momentary break from his chores with the super-group Longview, King reels out his usual mix of great new songs, heartfelt vocals, and rock-solid picking. This set is a little softer around the edges (and lofty in the lyrics) than other earlier efforts, but still a truegrasser's delight.
James King "Bluegrass Storyteller" (Rounder, 2005)


James King "Gardens In The Sky: The Bluegrass Gospel Of James King" (Rounder, 2008)



One of the finest, most assured vocalists in modern bluegrass, James King has worked with several fine ensembles, notably the all-star band, Longview, and with gospel-oriented bandleader Paul Williams. This generously programmed album gathers together some of the finest gospel performances in King's career, including collaborations with Williams, and several previously unreleased tracks, all of which have the heartfelt sincerity that fans of the gospel genre look for. The album opens with a pair of beautiful tunes taken from a Stanley Brothers tribute album originally out on the Doobie Shea label, with backing by Dan Tyminsky, Aubrie Haynie and other heavyweight pickers. Particularly sweet are some of the harmony vocal tunes, such as the quartet vocals on "It's Hot Down Here," one of a half-dozen songs that are new to this album. A real treat for religiously-oriented bluegrass fans; all those stray songs from various albums, gathered together in one nice, neat package. Recommended... hallelujah!


<! King Wilkie "Tierra Del Fuego" (EP) B0028YW3GU >
King Wilkie "Broke" (Rebel, 2004)


A damn fine set of high-lonesome style truegrass by some young'uns from down Virginia way... The hype around them has them representing some bridge between the bluegrass old guard and modern youth culture, but mostly they just strike me as a really good new band -- for one thing, it's nice to hear an album of this caliber that doesn't have a bunch of slick, superpicker, "usual suspect" ringers on it. These guys also write a lot of their own material, with an album highlight being mandolin player Reid Burgess's soulful "Goodbye So Long." If you like Gillian Welch's records, you may find a similar spirit here... They don't go as far afield into musical eclecticism, but they have a similar grasp of folk/bluegrass tradition, and are equally at ease making it their own, and keeping the vibe relaxed and admirably unflashy. Their later albums headed into more of an indie-rock direction, but this one's got real twang to it. Good record -- well worth checking out!

Moondi Klein & Jimmy Gaudreau "2:10 Train" (Rebel, 2008)



Mandolin whiz Jimmy Gaudreau and singer Moondi Klein just finished a tenure as members of the highly-regarded bluegrass band Chesapeake... Here, they slow things down a little and take it down a notch or two, delivering a mellow, sparsely arranged acoustic set, packed with standards and songwriting gems stretching from hill country oldies like "Shady Grove" and "Arkansas Traveler" and Jimmie Rodgers' "Any Old Time" to folk-house gems such as Tom Paxton's "Last Thing On My Mind" and Eric Bogle's searing pacifist anthem, "The Band Played Waltzing Matilda." It's a sweet set, with several gems, notably "High Sierra" and "Colleen Malone." <! (Release date: March 25, 2008) >




The Konnarock Critters "The Konnarock Critters" (Marimac Recordings, 1999)
A delightfully clattersome bluegrass/old-timey outfit, with a powerfully infectious sense of the fun, goofball side of the stringband sound. I like this record a lot; I think it's out of print, but it's certainly worth tracking down


<! aka "Rattletrap"? >

The Konnarock Critters "Cornbread And Sweetpeas" (2000)


The Konnarock Critters "Time Stands Still" (Brentwood, 2002)



The Konnarock Critters "O Sister" (Brentwood, 2002)


Hey... seek and thou shalt find! Two more albums by this great, gusto-y old-timey band... I think they can be forgiven for the gimmicky autumnal orangey packaging, which opportunistically seeks to link these discs to the O Brother, Where Are Thou phenomenon -- my guess is the band just said, "hey, a gig is a gig!" and signed on for whatever the label offered. The music is still really swell, though, with a raucous, untamable edge that speaks volumes. Good song selection, fine playing too.
The Konnarock Critters "Blue Grass" (Brentwood, 2003)


This is a repackaging of the Time Stands Still and O Sister albums listed above.


<! Kenny Kosek http://en.wikipedia.org/wiki/Kenny_Kosek * White Cloud (Good Medicine, 1972) - rock - * Country Cooking (Rounder, 1972) * Barrel of Fun (Rounder, 1973) * Breakfast Special (Rounder, 1976) * Welcome to Wretched Refuse (Betrayal, 1977) * Hasty Lonesome (Rounder, 1979) * Almost Acoustic (The Jerry Garcia Band) (Consensus Reality, 1988) * Angelwood (Rounder, 1997) * Song of the Hills (Shanachie, 2000) * Margot Leverett & The Klezmer Mountain Boys (Traditional Crossroads, 2003) >


Leo Kottke - see artist discography





Alison Krauss -- see artist discography




---
---