<! MP3 09/15/08 > <! update 09/15/08 > <! pix 09/15/08 > <! icons 02/11/11 >
---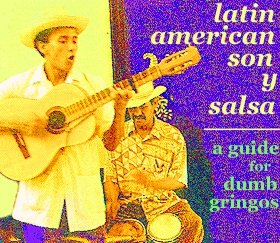 Welcome to my "guide" to some of my favorite Spanish-language music, stuff from Cuba, Puerto Rico, Latin America and beyond...
---
This page covers the letter "T"
---
A | B | C | D | E | F | G | H | I | J | K | L | M | N | O | P | Q | R | S | T | U | V | W | X | Y | Z | Comps
---
Cuban Music Links | Musical Styles | Record Label Guide
---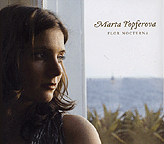 Marta Topferova "Flor Nocturna" (World Village, 2006)



Delicate, deliberate Spanish-language ballads, mostly written by Topferova and performed to sparse, jazz-tinged accompaniment, while she sings softly and strums the cuatro guitar. Her approach is somewhere between jazzish, modern balladeers such as Tania Libertad or ethno-jazz oddballs like Brazil's Marlui Miranda, and more formal folk-traditional South American artists such as Violeta Parra... Overall, it's a very classy, purposefully subdued, sound, an impression greatly enhanced by the inclusion of two songs by the great Argentinian guitarist, Atahualpa Yupanqui, whose work is the very hallmark of stately reserve and soulful depth. This is a nice record, mellow and easy on the ears -- it might not leap right out at you, but it has a subtle way of creeping back on you, shedding more depth with subsequent auditions. Worth checking out!

Barbarito Torres "Havana Cafe" (Atlantic/Havana Caliente, 1999)



A swinging, horn-oriented salsa album, with some connection to the whole Buena Vista Social Club thing -- not much to complain about here! It's hot, melodic and has pleasantly varied tempi.

Pepito Torres y Orquesta Siboney "1940-1943" (Harlequin, 1998)


Despite having all the marks of greatness -- Puerto Rican big band from the early '40s -- this disc, truthfully, isn't really that compelling. It's okay... but a little sluggish. The brass section, especially gets a little sloppy, and the sound quality is sometimes iffy. Still, it's cool historical material -- the Cuban swinger Cascarita sang with the band in the '40s (though it's not clear from the liner notes if he's really on any of these tracks or not...) Regardless, fans of the bolero may want to give this disc a try.
Trio Matamoros -- see discography page
---
More Albums - "U"
---



---