<! MP3 01/09/09, 01/07/11 > <! outside 00/00/00 > <! pix 00/00/00 * > <! icons 01/07/11 > <! updates 01/09/09 > <! http://en.wikipedia.org/wiki/John_Tams > <! Barbara Thompson's Paraphernalia "Wilde Tales" (MCA, 1979) - prog? Barbara Thompson with Colin Dudman, Jon Hiseman and Dill Katz. Contains the 5 part compostion The Selfish Giant, based on the short story by Oscar Wilde. 9 tracks including: The Selfish Giant; Late Again; Pipe Dream; Frankfurt Fayre; Cacion Sin Nombre. Colin Thompson "Three Knights" (Fellside, 1980) (Produced by Paul Adams) Tunnel Tigers "Donnybrook Fair" (MCE Records, xxxxx) - style??? Allan Taylor "The Traveller" (Rubber Records, 1978) - folk music LP from singer songwriter Allan Taylor. John Turner "Third Generation Fiddler" (Fiddletree, 1978) "...From Scotland to America and Back Again" John Turner, Bob Turner, Robert Turner: fiddle, conversation Peter Bahler: bass John Glick: mandolin Steve Phillips: mandolin Phil Shepherd: guitar David Stephenson: banjo PADDY TUNNEY "THE FLOWERY VALE" (Topic, xxxxx) > <! Jane Turriff "Singin' Is Ma Life" (Springthyme) B000024LNG The long awaited album from one of Scotland's greatest singers, A classic! > <! Joseph Taylor "Unto Brigg Fair" (Leader, 1972) 1908/1972 Percy Grainger started recording on location in 1906. He visited various places in England including north Lincolnshire where he recorded several outstanding singers including Joseph Taylor whose singing of Brigg Fair was the inspiration of Delius' English Rhapsody. Grainger revisited Lincolnshire in 1908 and in the same year brought Joseph Taylor to the studios of the Gramophone Company to make commercial disc recordings of some of his songs. It is from these two 1908 ventures that the recordings on this LP are taken. Carefully remastered to eliminate as far as possible the technical short-comings of the period, they are not just old and rare recordings of historic interest, they are amongst the very finest performances of English traditional singing ever to be permanently collected. The Gramophone Company recordings were made in London on July 9 and 11, 1908. > <! CYRIL TAWNEY http://www.cyriltawney.co.uk Singer/songwriter Cyril Tawney was the iron man of the British folk revival, touring clubs and festivals for close to half a century -- a stretch unrivaled by any of his contemporaries. Tawney was born into a naval family in Gosport, Hampshire, on October 12, 1930, following tradition by enlisting himself at the age of 16. In all, he spent a dozen years as a naval electrician, five of them aboard submarines. As his military career drew to a close, Tawney began taking steps toward a life in music, and on Christmas Day 1957 he made his radio debut on the BBC special Home Service's Sing Christmas and the Turn of the Year, introduced by host and musicologist Alan Lomax as "Petty Officer Tawney of the HMS Murray." (Tawney later credited earlier Lomax-hosted broadcasts as his introduction to traditional folk music, while his Royal Navy tenure was the obvious inspiration for his career-long fascination with maritime songs.) Tawney exited the navy in mid-1959 and immediately entered a new career as a radio performer. In October 1961, he played his first solo club date, and two years later released his debut EP, Baby Lie Easy. Although he gravitated to traditional material, especially the songs of southwestern England made famous by Sabine Baring-Gould, Tawney was a skilled writer in his own right, documenting the seaman's life with rare lyricism and poignancy. His songs, most notable among them "The Grey Funnel Line," "A Lean and Unwashed Tiffy," "The Ballad of Sammy's Bar," and "Sally Free and Easy," were later covered by singers including Bob Dylan, Davy Graham, and Carolyn Hester. After a series of short-lived record label affiliations Tawney landed with Argo in 1969. There he would produce the bulk of his studio output, including 1972's near-definitive In Port. In 1988 he founded his own label, Neptune Tapes, where he remained for the duration of his recording career. Following a long illness, Tawney died at his home in Devon on April 21, 2005. ~ Jason Ankeny, All Music Guide Cyril Tawney "The Outlandish Knight" (Polydor, 1969) Cyril Tawney "A Mayflower Garland" (Argo, 1970) Cyril Tawney "In Port" (Argo, 1972) Cyril Tawney "I Will Give My Love: Traditional Love Songs from South-West England" (UK Folk 1973) Cyril Tawney "Down Among the Barley Straw: Seduction Songs from the Baring-Gould Manuscripts" (xxxxxxxx, 1976) Cyril Tawney "xxxxxxxxxxxxxxxxxxxxxx" (xxxxxxxx, xxxxxx) Cyril Tawney "xxxxxxxxxxxxxxxxxxxxxx" (xxxxxxxx, xxxxxx) Cyril Tawney "xxxxxxxxxxxxxxxxxxxxxx" (xxxxxxxx, xxxxxx) Cyril Tawney "xxxxxxxxxxxxxxxxxxxxxx" (xxxxxxxx, xxxxxx) Cyril Tawney "xxxxxxxxxxxxxxxxxxxxxx" (xxxxxxxx, xxxxxx) Cyril Tawney "xxxxxxxxxxxxxxxxxxxxxx" (xxxxxxxx, xxxxxx) > <! Tamarack - Canadian group - many albums, a little too folkie, perhaps? Tamarack "xxxxxxxxxxxxxxxxxxx" (xxxxxxxx, xxxxxxx) > <! Tudor Lodge - proggy? Tudor Lodge "Tudor Lodge" (Vertigo, 1971) B0011NT4GG B00468FN0E Tudor Lodge "Let's Talk" (Cast Iron, 1997) B000MK65Z2 Tudor Lodge "It All Comes Back" (Scenescof, 1998) B000MK9ZHM Tudor Lodge "Dream" (Cast Iron, 1999) Tudor Lodge "Runaway" (Belle Antique, 2003) B004GJHZSG Tudor Lodge "Avalon" (xxxxxxxx, xxxxxxx) Tudor Lodge "Unconditional" (Cast Iron, 2006) B0043VQGYG - MP3 V/A LP: ŅHeads Together, First RoundÓ Ń UK/Vertigo 6360045. Compilation album featuring Tudor Lodge and other Vertigo artists: Jade Warrior, Sunbird, Jimmy Campbell, Magna Carta, Martin Carthy, Nirvana, John DummerÕs Famous Music Band, Assagai, Daddy Longlegs, Clear Blue Sky, Pete Atkin, Legend and Lassoo. One song only: side 2, track 3, ŅWillow Tree,Ó album version. > <! Tiger Moth "Tiger Moth" (Rogue, 1984) Tiger Moth "Howling Moth" (Rogue, 1988) (LP) B004FS4X4C Tiger Moth "Moth Balls" (Omnium, 2004) - B000001BCS B002ZJJRHQ best-of collection Tiger Moth "xxxxxxxxxxxxxxxxxxx" (xxxxxxxxx, xxxxx) - country dance band, gone world beat Tiger Moth began just as an all-star recording unit, bringing together musicians who had played in many notable bands of the 'new wave of English country dance music' in the '70s and early '80s including the Old Swan Band, the New Victory Band, the English Country Blues Band, Cock & Bull, the Albion Band, Jumpleads and Oak. But their first single and debut album caused such a demand that they happily became a gigging entity and for the next five years roared around UK festival ceilidhs, revered or feared for their noisy, no-holds-barred, improvisational approach and influences from everywhere. Their 1988 second album Howling Moth was a mixture of tunes from England, Africa, North America and Southern Europe, and subsequent studio adventures under the name of Orchestre Super Moth included collaborations with Gambian kora masters Dembo Konte & Kausu Kuyateh, Tex-Mex accordeon wizard Flaco Jimenez (heard on New Pony from their The World At Sixes And Sevens EP) Sierra Leonian guitar king Abdul Tee-Jay and multi-instrumentalist Hijaz Mustapha from the 3 Mustaphas 3. Their influence is still widely heard on the latest wave of e-ceilidh bands. > <! Tammles - 1980's French Breton band, several albums: Tammles "xxxxxxxxxxxxxxxx" others ? Tammles "Tammles" (Escalibur, 1985) Tammles "Embarquement Immediat" (Escalibur, 1985) > <! Tri Yann http://en.wikipedia.org/wiki/Tri_Yann * 1972: Tri Yann an Naoned * 1973: Dix ans, Dix filles * 1974: Suite Gallaise * 1976: La Dˇcouverte ou l'Ignorance "An excellent album, this was their first to use electric guitars, drums and other rock instruments in a mostly folk setting" * 1978: Urba * 1981: An Hˇol a zo Glaz / Le Soleil est Vert * 1983: Cafˇ du Bon Coin * 1985: Anniversc¸ne (Live) * 1986: Master Sˇrie (Compilation) * 1988: Le Vaisseau de Pierre * 1990: Belle et Rebelle * 1993: Inventaire 70/93 (Compilation) * 1995: Inventaire Vol.2 (Compilation) * 1995: Portraits * 1996: Tri Yann en Concert (Live) * 1997: La Veillˇe du 3i¸me Millˇnaire (Interview) * 1998: Trilogie (3CD Compilation) * 1998: La Tradition Symphonique (Live with the Orchestre National des Pays de Loire) * 1999: L'Essentiel en Concert (Live compilation) * 2001: Le Pˇlˇgrin * 2001: 30 ans au Zˇnith (Live CD & DVD) * 2003: Marines * 2004: La Tradition Symphonique 2 (Live with the Orchestre National des Pays de Loire) * 2004: Les Racines du Futur (CD & DVD Compilation) * 2006: Talents (Compilation) * 2006: Gold (2CD Compilation) * 2007: Abysses > <! http://en.wikipedia.org/wiki/T%C3%ADr_na_n%C3%93g_%28band%29 Tir Na nOg - more of a folk-freak band, than a trad band Tir Na nOg "Tir Na nOg" (Chrysalis, 1971) B0000270HI (Produced by Bill Leader) Tir Na nOg "A Tear And A Smile" (Chrysalis, 1972) B00062YUGM (Produced by Bill Leader & Tony Cox) Tir Na nOg "Strong In The Sun" (Chrysalis, 1973) B00062YUGM (Produced by Matthew Fisher) Tir Na nOg "In The Morning" (Erewon, 1999) B000BOGBT4 Tir Na nOg "Hibernian" (Talking Elephant, 2000) B00005KAP8 Tir Na nOg "Spotlight -- BBC Recordings: 1972-73" (Hux, 2001) B00005O7PO Tir Na nOg "Live At Sirius" (2010) >
---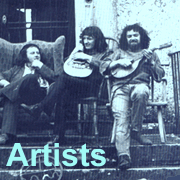 Trad & Folk
Artists and Albums
Hello! This page is part of an opinionated overview of Celtic and British folk music, with record reviews by me, Joe Sixpack... This is not meant to be taken as a "definitive" resource, but rather as a record of some of the music which has caught my interest. I am always looking for more good music to explore, so your comments and suggestions are welcome.
This is the first page covering the letter "T"
---
A | B | C | D | E | F | G | H | I | J | K | L | M | N | O | P | Q | R | S | T | U | V | W | X, Y & Z | Comps | Celtic Music Labels & Links | World Music Index
---
June Tabor - see artist profile
Heidi Talbot "Heidi Talbot" (2002)
Anyone know about this one? I've seen it mentioned, but wasn't sure it exists...

Heidi Talbot "Distant Future" (Compass, 2004)



(Produced by John Doyle)
The Cherish The Ladies franchise continues to expand, as vocalist Heidi Talbot joins bandmates Joannie Madden and Liz Carroll and in recording as fine and soulful a solo album as you're ever likely to hear. Talbot mixes traditional songs with newer contemporary material which gives her work a sort of June Tabor-ish flavor. Most of the new songs were written by the album's producer, John Doyle (of the band Solas), who also provides nimble, supportive guitar accompaniment. Talbot really does have a lovely voice, with a bright, clear quality similar to Brit-Celt divas Bill Jones, Niamh Parsons and Kate Rusby, and even coasts into some contemplative, confessional material that may bring Norah Jones or Beth Orton to mind. This album is ideal for anyone looking for warm, well-crafted Celtic music that is richly based in the style's roots, yet embraces modern singer-songwriter folk without mucking things up. Nice album -- highly recommended.

Heidi Talbot "In Love & Light" (Compass, 2008)



(Produced by Boo Hewerdine)
On her third solo album, Ireland's Heidi Talbot continues her explorations of contemporary pop-folk, with new compositons from producer Boo Hewerdine and covers of songs by Tom Waits and bluegrass bandleader Tim O'Brien, as well as a gospel tune to close the album out. There's plenty bit of trad in there as well, as heard on her haunting versions of "Glenlogie," "Bedlam Boys" and "The Blackest Crow" (the latter two adapted along with Scottish fiddler John McCusker, who plays throughout...) Guitarist John Doyle, who helped shape her previous album, 2004's Distant Shore, only plays on one song here, and while his driving style is missed, the languid sound that remains is alluring as well, and will grow on you each time you hear the album. Fans of Kate Rusby's mix of pop and trad will find a lot to celebrate here as well... Apparently, Talbot recently left her day job as the lead singer of the American trad band, Cherish The Ladies, and while that may be sad news for concertgoers on this side of the pond, the up side is that it may mean more time for her to build on her own musical vision. If this disc is any indication, more good things are to come.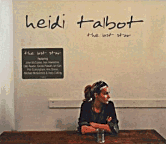 Heidi Talbot "The Last Star" (Compass, 2010)



(Produced by John McCusker)
This traditionally-oriented album opens with a fine version of the old Child Ballad, "Willie Taylor," one of those girl-dresses-like-a-man sailor ballads that we just can't get enough of... The rest of the record follows suit, as Talbot delves into the sweeter side of traditional song. With fiddler John McCusker at the helm as producer, comparisons to Kate Rusby are perhaps not out of order -- Talbot's doesn't have the same heft, but she projects a similar warmth and cheerfulness, even when singing a sad song. An impressive cast of musicians and guest performers chime in, including fine harmonies from Kris Drever, Karine Polwart and Eddi Reader... All in all a lovely album!
Tannahill Weavers - see artist profile

Tarras "Rising" (Topic/Rounder, 1999)



Innovative young'uns from the Northern (or is it Southern?) border between England and Scotland. They merge indie-ish pop with fiddle-icious trad, to fairly nice effect. This album has its minor shortcomings, but it's mostly pretty engaging and I could certainly see why folks would be drawn to it. The band's multi-layered approach is fairly thoughtful and the songs build up and progress in a not-too-forced manner. Generally speaking, crossover-y material isn't really my bag, but if you're looking for artists who are expanding the trad style's horizons, I'd say Tarras are much more successful than most. Worth a spin!
Tarras "Walking Down Mainstreet" (Topic, 2002)






<! tawney -- no Amazon MP3s as of 01/09 > <! CYRIL TAWNEY "Mayflower Garland" (Argo, 1970) >
Allan Taylor "Sometimes" (United Artists, 1971)


(Produced by Tony Cox)
The debut album of English songwriter Allan Taylor, whose compositions were widely covered in the British folk scene and beyond. This is a lovely set of gentle, pastoral psychedelic folk, stylistically midway between Bert Jansch and Nick Drake, with Taylor singing and playing acoustic guitar, along with modest but alluring accompaniment from three artists in the Fairport Convention orbit: drummer Dave Mattacks, bassist Dave Pegg and Dave Swarbrick on violin, with Tony Cox of Sweeney's Men (and Pentangle) producing the album and providing orchestral arrangements. It's a sweet record, peaceful and poetic, but sung with quiet confidence and charisma, a nice mix of cosmic folk and traditional balladry. Taylor's songs were recorded by dozens of artists, notably by the Fairport crew, the Fureys, and by Nana Mouskouri; the title track of this album was recorded by Francoise Hardy.


<! Allan Taylor: vocal, guitar. Dave Mattacks: Drums Dave Pegg: Bass Dave Swarbrick: Violin Orchestral Arrangements by Tony Cox Produced by Tony Cox >

Allan Taylor "The Lady" (United Artists, 1971)





<! Allan Taylor: Acoustic guitar Andy Roberts: Electric and acoustic guitar Dave Mattacks: Drums Bob Ronga: Bass Pete Stanley: Banjo, dulcimer Tony Cox: Keyboards Ian Matthews and Royston Woods: Backing vocals Tony Halsted: Horn Robbie Hewlett: Bass John Wibraham: Trumpet >

Allan Taylor "The American Album" (United Artists, 1973)


(Produced by Nikolas Venet)



<! recorded in LA, Nashville >

Allan Taylor "Cajun Moon" (Chrysalis, 1976) <! Chrysalis Publishing? - his business name, or the label? >


(Produced by John Wood)





Allan Taylor "The Traveller" (1978) <! label = "Mawson & Wareham" (??) >



<! with John Kirkpatrick on melodeon > <! dozens of albums >

Teada "Teada" (Green Linnet, 2003)



An impressive set from this young Irish foursome. They only sing two songs, the rest of this is brisk, bright instrumental work, anchored by the Sean McElwain's banjo plunking and fiddler Oisin Mac Diarmada, both of whom have a notable bluegrassy streak to their work. Anyway, this is nice stuff -- I look forward to hearing more from them, and hopefully more vocals as well! Recommended.
Teada "Give Us A Penny And Let Us Be Gone" (Green Linnet, 2004)


Teada "Inne Amarach" (Compass, 2006)


Athena Tergis & Laura Risk "Journey Begun" (Culburnie, 1996)



Early work from fiddler Athena Tergis, a San Francisco native and child prodigy who later toured with Sharon Shannon, and then starred in the on-Broadway run of the famed (and oft-maligned) Riverdance show...

Athena Tergis "A Letter Home" (Compass, 2007)



(Produced by John Doyle)
A gorgeous set of fiddle-based, Celtic instrumentals from an American gal who has worked in Sharon Shannon's band and played with some of the finest players in the trad scene today. Tergis has a light touch; although she studied with Altan's Mairead Ni Mhaonaigh (who can be a real demon on the bow) and Cape Breton's Buddy MacMaster, she doesn't saw as deep into the notes as they do, preferring instead to skip on top of the melodies and give everything a sprightly twist. Her tone is well-matched by the warm, playful production style of guitarist John Doyle (from the band Solas) as well as her cohorts on this recording. Sharon Shannon is a guest, and Tergis is generous in sharing the spotlight; she's also buoyed by fellow fiddler Liz Carroll, who provides both lovely counterpoint and doubling throughout... If you've often found yourself put off by the sometimes-shrill or monotonous aspects of trad instrumentals, this is the kind of album that can win you back. Consistently lively and engaging, it's a delight from finish to start... Recommended!

Scan Tester "I Never Played To Many Posh Dances" (Topic, 2009)



You have to have a pretty high tolerance for the squeeky charms of the English concertina, but this set of archival recordings by legendary player Lewis "Scan" Tester is a treasure trove for fans of the instrument. This 2-CD set gathers over fifty tunes, many of which were adopted by younger musicians in folk revival groups such as the Old Swan Band. True, blue, old-time country dance music which will make any hardcore trad-folk purist swoon.
Linda & Richard Thompson "Shoot Out The Lights" (Hannibal, 1982)

Linda Thompson "One Clear Moment" (1985)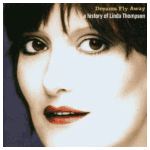 Linda Thompson "Dreams Fly Away: A History Of Linda Thompson" (Hannibal, 1996)


A fine selection of Linda Thompson's best work from her '70s/'80s heyday, with Richard Thompson mostly in the background as guitarist, songwriter and unobtrusive vocal harmonist. This is richly crafted, resonant material, though perhaps best taken in small doses, one song at a time. Listen to the record from end to end, and the slow tempos and folk-god gravitas starts to drag you down and makes it all feel a bit dreary. But in moderation, this is quite rewarding. Also, there's an interesting contrast between their collaborative work and her officially-solo stuff, which generally has a brighter, more playful feel. Anyway, if you want to check out Linda (and Richard) Thompson, this is a good starting place.
Linda Thompson "Give Me A Sad Song" (Fled'gling, 2001)

Linda Thompson "Fashionably Late" (Rounder, 2002)



A simply stunning album, easily on a par with Nic Jones' Penguin Eggs, June Tabor's Airs and Graces, the entire Nick Drake canon, and -- of course -- the best of Thompson's early work with her ex-husband Richard. This perfectly-crafted mix of singer-songwriter material and traditional folk comes after Thompson's 17-year bout with an extreme, career-crippling form of stage fright, which prevented her from singing for nearly two decades. Well, this record was definitely worth the wait. Features heavyweight guest appearances by folks the like of Eliza and Martin Carthy, Kathryn Tickell, Dave Pegg, Rufus Wainwright, a marvellously restrained Van Dyke Parks, a tasteful opening number with Richard Thompson himself, and the especially subtle, sympathetic backing of Thompson's son, Teddy Thompson. From the urgent opening notes of "Dear Mary" to the closing murmurs of "Dear Old Man Of Mine," this is a thoroughly captivating musical set -- I haven't been able to get it out of my CD carousel for several months! Highly recommended.

Linda Thompson "Versatile Heart" (Rounder, 2007)


(Produced by Edward Haber & Teddy Thompson)
Bookended by two gentle instrumentals, this album showcases British folk doyenne Linda Thompson's continued mastery of her craft. Although this acoustic-based album isn't as giddily joyful or as puckish as her previous release, Fashionably Late, it is packed with finely crafted gems such as the sardonic title track, one of several new songs cowritten with her son, Teddy Thompson, and a number of intelligently wrought folksongs. The overall mood here is rather doleful and resigned, a reflection, perhaps, of the times, as Thompson references the Iraq war a few times, including in the moving Tom Waits-Kathleen Brennan tune, "Day After Tomorrow." Thompson makes the most of her connections in English trad scene, bringing in accordionist John Kirkpatrick, as well as Eliza Carthy and the Waterson clan (on "Bob Copper And Me," a lovely tribute to one of England's finest singers of traditional song). On a few tunes she also hosts Irish guitarist John Doyle, who is fast becoming his generation's version of bassist Danny Thompson, a seemingly ubiquitous player whose fluid style and solid reliability adds magic to every track he graces. This is another strong effort from Ms. Thompson, more on the traditional side this time around, but still a real treat.
Linda & Richard Thompson "The Best Of Richard And Linda Thompson: The Island Record Years" (Island, 2000)


Richard Thompson -- Y'know, although I reluctantly recognize his tremendous importance and influence on the Brit-Folk scene, I actually have an abiding dislike of Richard Thompson's work, which I will doubtless explore at length at some later date. For now, suffice it to say that if you are a devoted fan of his music, you and I will probably not agree about him.
Richard Thompson "Dream Attic" (Shout Factory, 2010)



Live recordings from a 2010 tour of the West Coast of America...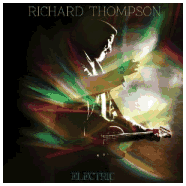 Richard Thompson "Electric" (New West, 2013)



(Produced by Buddy Miller)
A real winner from British folk-rock elder Richard Thompson. He finds an eager collaborator in roots/Americana insider Buddy Miller, who produces this album and adds some tasty guitar licks that compliment Thompson's own idiosyncratic style. This album boasts a strong selection of songs, each one moody, clever and compelling, defined by aching, deliberate melodies and subtle yet memorable hooks. As the album title implies, this is a rock-oriented set, but it's slyly punctuated with country/bluegrass touches, particularly fiddle riffs from bluegrasser Stuart Duncan and occasionally by Thompson's own mandolin. The performances are tightly focussed with each musician concisely adding to the songs, and Thompson himself in fine form. Particularly noteworthy are the harmony vocals, with English-born Nashviller Siobhan Maher Kennedy adding supple harmonies on several songs, reminiscent in turns of Kate Bush and even Richard's ex, Linda Thompson. Like many folk/roots artists, as a young man, Thompson affected a worldliness and cynicism that belied his years, though now well into his '60s, he has clearly the life experience under his belt to work comfortably in "old geezer" mode, and he wears it well. Though rueful, his songs have heart and hope, perhaps best heard on the album's closing track, a sweet acoustic ballad called "Saving The Good Stuff For You," in which the singer looks back at a long, sometimes rocky lifetime, and sees only better days ahead. With an album like this, it's a dream that's easy for us to believe as well.
Topic Records -- Founded in 1939, Topic is perhaps the most important British folk label in all creation. I have only been able to review a sprinkling of their records; here is a complete discography of the label's bazillions of releases. (Note Ewan MacColl's first single, back in 1950 (!), amid all the early Stalinist tripe...)

Ciaran Tourish "Down The Line" (Compass, 2005)



A lovely Irish trad album from Altan's new fiddler, with top-flight musicianship, and a heady melodic momentum. The fleet-fingered Tourish favors both songs and instrumentals, and he is one of those welcome rare few who can slide through a set of jigs and reels and not simply make it sound like the same old stuff -- there's a lot of feeling and warmth here, and a softening of tone that takes out none of the music's liveliness or bite. Plenty of high-power guests on here as well, including Paul Brady, who plays keyboards or guitar on several tunes, and turns in a fine vocal perfromance on his own "Dreams Will Come." Phil Cunningham, Arty McGlynn and Maura O'Connell also pitch in, as well as bluegrassers Tim O'Brien, Alison Krauss and several of their buddies, who play on a doleful, bittersweet rendition of the old Carter Family standard, "Are You Tired Of Me, My Darling." From start to finish, this album is eminently listenable, delivering fine Celtic trad, music that never flags or falters, nor strays too far from its roots. Recommended!

Trader Horne "Morning Way... Plus" (Dawn/See For Miles, 1970/1990)



Singer Judy Dyble has a semi-hallowed place in the history of the British folk revival, as the original "girl" singer for Fairport Convention, she was sort of the folk scene's version of Pete Best... Frankly, Fairport's acquisition of Sandy Denny was a trade up... Dyble has her devoted fans, but I'm not really one of them... Anyway, after leaving Fairport in 1968, Dyble put out an ad in a music mag, looking for a band, and was answered by Ian McDonald, who went with her to meet Robert Fripp and some of his pals, a conclave that later became the uber-proggy King Crimson. Dyble was in an early lineup of that band, but soon found herself casting about for another another place to hang her hat. Trader Horne came next, a collaboration with Irish guitarist-songwriter Jackie McAuley, himself a veteran of Van Morrison's sizzling blues band, Them... And while perhaps Dyble was the hot property at the time, I think it's McAuley's work that best stands the test of time. Dyble herself sounded horrible and warbly, and the songs she wrote for this album (just two, including the title track) were leaden and pretentious... McAuley, on the other hand, wrote several charming ditties, and there is an impish, playfully magical touch on much of this album, which more than compensates for the occasional clunkers... There are some hippies'n'hobbits-y moments (including one song called "Three Rings For Elven Kings..." Yeesh!) and shout-outs to all the pacifists in the house, but these are actually charming details that make the disc more authentic and rooted in its time. This was the band's only album (with two songs from a subsequent single tacked on for good measure...) and it hardly made a dent on the English pop scene... Still, if you like folk-prog type stuff, this album is worth tracking down... It has a certain charm to it.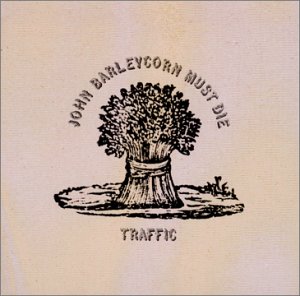 Traffic "John Barleycorn Must Die" (Island, 1970)



Although this soft-prog jamfest is hardly what you would call a "trad" or even a folk album, the title track is without question the world's most famous version of the great, venerable English drinking ballad. It's also one of singer Steve Winwood's finest vocal performances, a soulful and straightfaced read of a this bizarre, but usually quite playful, lyrical metaphor. These rockers may have been jumping on the folkie bandwagon, but they certainly scored a home run with this beautiful, eerie acoustic rendition of this old, old song. Recommended!
Trees "The Garden Of Jane Delawney" (CBS, 1970)

Trees "On The Shore" (CBS, 1970)

Trees "On The Shore (Expanded Edition)" (BMG-Sony, 1970/2007)

Trian "Trian" (Green Linnet, 1992)



Trian "Trian II" (Green Linnet, 1995)



A pretty sedate set, featuring fiddler Liz Carroll, accordionist Billy McComiskey and Daithi Sproule on guitar and vocals... Everything about this album is "just so": the musicianship is flawless, but it just lies there all pretty and perfect... At least I didn't find it terribly moving.
Triona (Ni Dhomhnaill) - see artist profile
The Tulla Ceili Band "A Celebration Of 50 Years" (Green Linnet, 2000)



A fiftieth anniversary celebration of one of the longest-lived traditional musical groups in Country Clare, Ireland. This lively, venerable folk ensemble was co-founded by P.J. Hayes, father of fiddler Martin Hayes, who often performs with the band.
The Tulla Ceili Band "60th Anniversary Collection" (Claddagh, 2006)


And ten years later, it's time for another big bash...! Mark Donnellan and Martin Hayes, second-generation Tulla members, perform a duet in honor of their parents...


<! 60 years is an exceptionally long time for a ceili band to remain in operation, and there's one major reason that the Tulla Ceili Band has lasted - their music is superb. The Tulla Ceili Band endures for many good reasons but principally because of their distinctive swing and great choice of tunes, this album is a testament to that. Recorded in June 2006, to mark the Band's 60th Anniversary, it is also a tribute and dedication to one of it's founders and leaders for most of its lifetime, J. Joe Hayes and also to Francie Donnellan. Their sons Martin and Mark duet a fitting honour and legacy to these great men. >

Tundra "A Kentish Garland" (Sweet Folk And Country, 1978) (LP)
(Produced by Joe Stead)
A lovely trad set packed with songs in praise of Kentish history or coming out of its traditions... The core of the album is the tight, high harmony of Doug and Sue Hudson, who also play guitar and concertina, with accompaniment on some tunes by the trio known as Fiddler's Dram. The Hudsons also sing several songs a capella, though the singalong vibe is music the same, either way. The keening vocals and loping rhythms are a delight, along with the doleful fiddle and guitar... Just the kind of music you'd raise a pint to, and if you were lucky remember a few of the lyrics the next day.


<! no ASIN 02/16/15 >

Tundra "A Kentish Songster" (Greenwich Village Records, 1980) (LP)
(Produced by Joe Stead, Doug & Sue Hudson)





Tundra "Songs From Greenwich" (Greenwich Village Records, 1981) (LP)
(Produced by Bill Leader, Doug & Sue Hudson)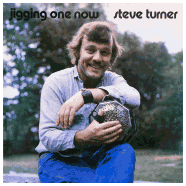 Steve Turner "Jigging One Now" (Fellside, 1982) (LP)


(Produced by Paul Adams)
A solo outing by concertina player Steve Turner, along with Paul Mesters and guitarist Nic Jones, who plays fiddle and/or guitar on three tracks... It's kooky, resolutely old-timey stuff, drawing on folk sources from both sides of the Atlantic. If you enjoy oddball English trad along the lines of John Kirkpatrick, et.al. then you'll probably find this record quite satisfying.


<! 08/13: B004EQWJZA ASIN defunct >

T With The Maggies "T With The Maggies" (2010)


That would be Triona Ni Dhomhnaill and her sister Maighread, along with Maighread Ni Mhaohaigh of Altan, and Moya Brennan singing a mostly-Gaelic set. I look forward to checking it out someday!


<! Gordon Tyrrall "Farewell To Foggy Hills" (Hill & Dale, 1978) Gordon Tyrrall "How Can I Live At The Top Of A Mountain?" (xxxxxxxxxx, xxxxxxxxxxx) (LP) Gordon Tyrrall "A Distance From The Town" (Fellside, 2000) B001CF150G - MP3 "A musical appreciation of the work of the poet John Clare..." Gordon Tyrrall & Brian Peters "Clear The Road" (Harbourtown, xxxxxxx) Gordon Tyrrall & Brian Peters "The Moving Moon" (Harbourtown, xxxxxxx) Brian and Gordon's repertoire draws heavily on the traditional music of Britain, from emotive songs to dazzling instrumentals, but also includes strong original material and radical covers from Dylan to the Rolling Stones. In addition to their solo careers they have been members of bands from hot Celtic outfit Dab Hand, with whom Gordon worked for several years, to the Lost Nation Band, in which Brian played American old-time alongside Sara Grey; they've also been in blues and rock groups, and currently work with dance bands Magnetic North and Band Of The Rising Sun. This broad musical background gives a modern edge to their settings of folk material; several critics have commented on their blend of attacking boldness and respect for the tradition. >

Sean Tyrrell "Cry Of A Dreamer" (Long Walk, 1995)


Sean Tyrrell "The Orchard" (ItsAboutMusic.com, 2006)

Sean Tyrrell "Belladona" (ItsAboutMusic.com, 2006)


Sean Tyrrell "Man For Galway: The Best Of Sean Tyrrell" (Arc Music, 2004)



Galway native Sean Tyrrell has one of those lovely, low, evocative voices, much like Christy Moore or Stan Rogers, that brings an instant weight and heft to any song he plies himself towards. On traditional and traditional sounding material, he's marvellous, a lulling, authoritative presence, and even the milkier contemporary stuff sounds okay under his command. This is a first-rate collection that gathers fourteen of the best performances Tyrrell's made since he began recording solo work in 1996. Some of the songs are familiar from other singers, other tracks are new; they all sound nice. If you enjoy Celtic music's vocal tradition, this is a fine album -- very listenable and with a strong song selection. Celtic music veteran Davy Spillane plays tin whistle and uilleann pipes on a couples of tunes; otherwise Tyrrell brings his own crew with him, talented newcomers who match his rich, resonant style. Recommended!
Sean Tyrrell "Rising Tide: Collection Old And New" (ItsAboutMusic.com, 2006)

---
More Celtic/Brit Folk Albums -- Letter "U"
---



Main Celtic/Brit Index
Main World Music Index


---