<! MP3 02/06/09, 01/02/11, 08/17/12 > <! outside 00/00/00 > <! pix 00/00/00 > <! icons 01/02/11 > <! updates: 02/06/09 -- still need to add Derek Bell 01/08/11 - added Pierre Bensusan page, no bio though, also no Derek Bell yet > <! Stephen Baldwin "English Village Fiddler" (1954) (Leader, 1976) Alan Barty "Barty's Bow" (Kettle Records, 1980) - Scottish fiddler Beggar's Hill "Beggar's Hill" (Talking Elephant - reissue?) > <! Beggars Mantle "Milestone" (Milestone Recordings, 1984) Beggars Mantle: Home That I Love (Lochshore LOCLP 1036, 1986) Beggars Mantle: Going Places (Scotdisc KITV 436, 1987) - only local? Beggars Mantle: The Quest for Scotland (Scottish Tourist Board, 1987) - only local? - Scottish folk duo of Bruce Davies and Bill McArthur - also performed as (or as part of) the bands Moonshine and Crann Tara. Bill McArthur d. 2002 Bellowhead Bakerswell "Bakerswell" (Claddagh, 1988) - Irish folk music album release from Bakerswell. Blowzabella - Vanilla (SPD 1028) > <! BACK ALLEY CHOIR - BACK ALLEY CHOIR" (BIG PINK MUSIC, 2010) Back Alley Choir was a short lived British folk rock band released this selt titled album in 1972 and they soon disappeared. Originally only 500 copies were pressed and now it became an ultra rare and much sought after collectors' item. Margaret Barry & Michael Gorman "The Blarney Stone" (Transatlantic, 1967) Irish folk music album release from singer Margaret Barry and fiddle player Michael Gorman. Margaret Barry, aka Queen of the Gypsies, was one of the most celebrated Irish singers with a raw, yet distinctive and lovely, uncompromising voice of the street singer. > <! The Ballinamere Ceili Band "The Ballinamere Ceili Band" (Ballinamere) Formed in 1947 in Co. Offaly by Dan Cleary, who was a founder member of Comhaltas in 1951 and set up the first branches of Comhaltas in Offaly. The band played live on CŽili House for 10 years in the 50Õs and had a huge influence over traditional music all over Ireland. > <! Margaret Barry & Michael Gorman "Her Mantle So Green" (Topic) B000005914 B000QZUA1I The Queen of London Irish pub singers in the scene's hey-day in the mid 1950s. Plus tunes from the formidable Gorman and Martin Byrnes, with some extra tracks that were not on the original Topic LP. > <! Meg Baird, Helena Espvall & Sharron Kraus "Leaves From Off The Tree" (Bo Weevil, 2006) B000JBXINQ B0013F0JCK very folkie - American style, out of tune, warbly harmonies Meg Baird "Dear Companion" (Drag City, 2007) B000OLHGB6 B00106GF16 > <! Barde This sextet from Montreal was formed in 1973 and found their brand of Acadian & Celtic reels and jigs popular around the Maritimes, Quebec and overseas in Europe. The group was known for its utilization of a twin Celtic fiddle sound courtesy of Crilly and Selick. They signed to Polygram then to Direction Records, then to Flying Fish, and finally to Porte Parole. Their eponymous debut, Barde, was released in 1977. By their the second album, Images, in 1978 Chris Crilly had introduced keyboards in the form of synths and pianos. By 1983's Voyage Selick had also left and the remaining members changed musical direction by incorporating keyboards bass and violin courtesy of studio musicians Jacques Joubert, Richard Paquette, and Jocelyn Therrien. Pierre Guerin led a revamped Barde at the 10th Annual Winnipeg Folk Festival. The band finally disbanded for good shortly thereafter with Guerin marrying and settling in the St. Boniface region of Winnipeg. He became a disc jockey before becoming Artistic Director of The Winnipeg Folk Festival. Richard Chapman (vocals, mandolin, banjo, dulcimer, guitar) Toby Cinnsealac (aka Kinsella) (tin flute, tin whistle, recorders, clarinet, tambourine) Pierre Guerin (vocals, acoustic guitar, accordion, concertina, flute, recorder) Chris (aka Crilly) MacRaghallaigh (vocals, violin, keyboards, bodhran, tambourine) Elliot Selick (violin, tin flute, tin whistle, banjo) Ed Moore (bodhran, tambourine, concertina, tin flute, tin whistle, glockenspiel) Barde "Barde" (Direction, 1977) (LP) B003UIW5XY Barde "Images" (Polygram, 1978) (LP) B003MXTG8E - also on Flying Fish Barde "Voyage" (xxxxxxxxxxx, 1983) (LP) >
---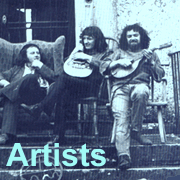 Trad & Folk
Artists and Albums
Hello! This page is part of an opinionated overview of Celtic and British folk music, with record reviews by me, Joe Sixpack... This is not meant to be taken as a "definitive" resource, but rather as a record of some of the music which has caught my interest. I am always looking for more good music to explore, so your comments and suggestions are welcome.
This is the first page covering the letter "B"
---
A | B-1 / 2 | C | D | E | F | G | H | I | J | K | L | M | N | O | P | Q | R | S | T | U | V | W | X, Y & Z | Comps | Celtic Music Labels & Links | World Music Index
---




Roy Bailey - see artist profile





Aly Bain - see artist profile


<! Bandoggs Bandoggs was an example of what was then a rare phenomenon - a folk supergroup. Nic was joined by Pete and Chris Coe and Tony Rose - and they released this one album - trying to present both song and instrumental material in balance. Bandoggs achieved that aim, but never planned for longevity and only toured twice. The album sounds like a good time was had by all - and the most distinctive Jones contribution was his version of the Coppers' Rose of Allendale, which he still cites as one of his favourite songs and has included on the l998 In Search of.. CD. This traditional song contains extreme romantic imagery that could, in less skillful hands, become maudlin and slushy. "And when my fevered lips were parched on Africa's burning sands..." indeed. Nic's unaffected, direct reading of the song draws out the sad-but-hopeful theme and the singer's love for his lady very movingly and with crystal clarity. This is yet another definitive version, this time of an oft-murdered song. Bandoggs and other early related materials suffer the same fate as that of Nic Jones and others. Here is the story: Bandoggs, From The Devil To A Stranger, etc., and other early albums were released by Trailer, which was owned by Bill Leader. (Hence also the 'Leader' brand of albums from that period). But Transatlantic were the distributors for Trailer and for about 11 records Ð 'Trailer' records were recorded on Transatlantic with the catalogue number beginning LTRA. The copyrights stayed with Trailer. When Trailer went bust, the copyrights passed to Highway Records. Highway actually re-issued a select few of the recordings (Bandoggs,Nic Jones etc) before they too either went under or sold up. Celtic Music then bought the rights to the entire 'Trailer-Leader' back catalogue and the rest we know about Ñ The music was sentenced to life imprisonment in dusty vaults or possibly even burnt at the stake. >

Bandoggs "Bandoggs" (Trailer/Transatlantic, 1978)


An all-star collaboration between guitarist Nic Jones and fellow British folkies Chris Coe, Pete Coe and Tony Rose... Jones sings on about half the songs, including some that wound up in his regular repertoire... Sadly, this is one of the many, many fine out-of-print albums from the old Leader-Trailer record label that have been in a bizarre legal limbo for several decades. Sigh. I don't own a copy myself, but sure wish I did!


<! side one Tailor in the Tea Chest* Astleys Ride Up and Away The Rose of Allandale Hind Horn* The Herrings Head/Salmon Tails Up the Water/Little Fishes side two Ladies Dont Go A'thieving* Geordie* Dragoon and the Lady* Soldier Soldier* Adam Was A Poacher Hares in the Old Plantation Hunt the Hare >

Band Of Hope "Rhythm & Reds" (Musikfolk, 1994)
Just for old time's sake, a bunch of old-school leftie folkies get together and sing a few songs of hard times, repression, and the renewal of life through action and faith in a righteous cause. Although the disc is presented as a communal effort, the leading light is Roy Bailey, who reprises favorite tunes such as Jack Warshaw's paranoiac anthem, "If They Come In The Morning," along with rabble rousers by Si Kahn, Leon Rosselson, and others. Adding their voices are John Kirkpatrick, Dave Swarbrick, Martin Carthy and Steafan Hannigan... To be honest, the performances seem a little rushed, but for those still fighting the good fight, this disc may lend some inspiration.
Les Barker - see artist profile
The Battlefield Band - see artist profile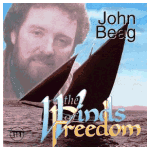 John Beag "The Winds Of Freedom" (Clo Iar-Chonnachta, 1993)


A fine album of traditional and trad-tinged folk songs, sung with a simple, earthy delivery. This is the first album that Connemara native John Beag O'Flatharta sang in English translation, rather than in Gaelic (he's done several other albums, including many recordings in sean-nos (a capella) style. It includes modern folkie material by the likes of Eric Bogle, Pete Coe and Archie Fisher; John Faulkner plays keyboards and guitar, and while this album isn't as resonant as Faulkner's best work, it's still in the same ballpark. Worth checking out; he's the real deal.
John Beag "Ta An Workhouse Lan" (Clo Iar-Chonnachta, 1993)


John Beag "Spirits Of Ireland" (2000)


Brendan Behan "Sings Irish Folksongs And Ballads" (Spoken Word)



Playwright and poet Brendan Behan, an early IRA loyalist and one of the great bad boys of modern Irish literature, chortles and guffaws his way through a lively set of a capella songs and spoken asides. No doubt this album was a fine recreation of his boozy performances in numerous Irish pubs; he skewers the English and sings of the bold Fenian men, free-associating his way through a thicket of wry references and nigh-incomprehensible inside jokes. Some of the songs are traditional, others are Behan's originals, and while the underlying political slant may make some uncomfortable, it's a likable performance, with Behan's rich, mischieveous Dubliner accent holding hypnotic sway of his listeners. It may take a while to get in on the right wavelength, but this is a rewarding record. Not sure exactly when this came out -- I'm guessing the early '60s, before Behan's untimely death in '64 -- but it was briefly reissued on CD by the Outlet label, and may be locatable if you poke around a bit.


<! Albums by members of the Chieftains (preliminary listing) Derek Bell Derek Bell "Carolan's Receipt: The Music Of Carolan, v.1" CC18, SHA 79013 1975 Derek Bell "Carolan's Favourite: The Music Of Carolan, v.2" CC28, SHA 79020 1981 Derek Bell "Derek Bell Plays Eight Different Instruments With Himself" CC54, CC51? 1981 Derek Bell "Ancient Music for the Irish Harp" CC59 1984 Derek Bell "From Sinding to Swing Ogham Records BLB5008 1996 Derek Bell "The Mystic Harp Clarity Sound & Light 1997 Derek Bell "A Celtic Evening With Derek Bell Clarity Sound & Light 1989 Derek Bell "Derek Bell's Musical Ireland CC35, SHA 79042 1988? Derek Bell "The Ugly Duckling WD 0705 (narrated by Cher, Derek Bell on harp/cello) >


Peter Bellamy - see artist profile





Pierre Bensusan - see artist profile




Beoga "Mischief" (Compass, 2007)






<! http://www.beogamusic.com >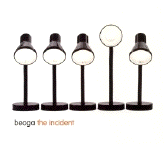 Beoga "The Incident" (Compass, 2009)



Although they describe themselves as "a trad band on steroids," this youthful Irish folk fivesome are pretty mellow-sounding, mixing Celtic trad with sweet pop and a bit of a classical-chamber music vibe at times. There's also an eclectic jam-band sensibility as well, a modern embrace of different approaches and styles that gels together well. Fiddler Niahm Dunne also contributes sweet vocals on a tune or two, adding that well-known mournful tone that so many Irish women excel at... Guess I'm gonna have to go back and check out their first record, too!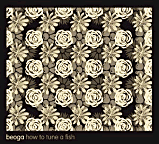 Beoga "How To Tune A Fish" (Compass, 2011)



(Produced by Beoga & Mudd Wallace)
Another lively set from one of Northern Ireland's most inventive Celtic-fusion bands. This album starts out with a bit of creaky, old fiddle, and the trad side of their music is always present, even as they go soaring away on energetic, sometimes provocative flights. As on earlier albums, the main focus is on the accordionists, Sean Og Graham and Damien McKee, who rip through these tunes with dazzling technical prowess... Singer Niamh provides counterpoint with her fiddle and vocals, showing a likeminded mix of modern and traditional sensibilities. Beoga are quite upfront about not being a band for world-folk purists, although I think there's enough of a trad flavor here to appeal to a wide range of Celtic music fans. I personally would prefer more quiet moments, but man, I sure would like to see these guys live!

Beyond The Pale "Beyond The Pale" (Self-released, 1999)


This Pennsylvania-based band mixes jaunty Celtic trad with more modern folkie influences, sort of like an American version of The Oyster Band. Some trad purists won't go for it, but many modernists might.... They're spunky and earnest, that's for sure! (For more info, here's the band's website, www.beyondthepalemusic.com )
Beyond The Pale "Hill Of Sallows" (Self-released, 2002)
This disc continues along the path of the first, mixing emotive, spiritually inclined folkie stuff with Celtic sounds... The trad influence takes a back seat, and the rough edges (which I thought were endearing) are smoothed out in favor of a larger, more rolling sound. Sadly, they sound a bit stuffy on this one...
Beyond The Pale "Strange Turns" (Ceol Na Feinne, 2002)


Beyond The Pale "The Music Plays Me" (Ceol Na Feinne, 2004)


Beyond The Pale "Queen Of Skye" (Ceol Na Feinne, 2006)


---
Celtic/Brit Folk Albums - More Letter "B"
---



Main Celtic/Brit Index
Main World Music Index


---