<! MP3 01/10/09 > <! update 01/10/09 > <! outside 00/00/00 > <! pix 00/00/00 > <! icons 01/07/11 >
---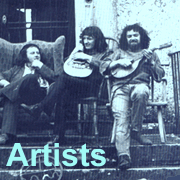 Trad & Folk
Artists and Albums
Hello! This page is part of an opinionated overview of Celtic and British folk music, with record reviews by me, Joe Sixpack... This is not meant to be taken as a "definitive" resource, but rather as a record of some of the music which has caught my interest. I am always looking for more good music to explore, so your comments and suggestions are welcome.
This page covers the letter "Q"
---
A | B | C | D | E | F | G | H | I | J | K | L | M | N | O | P | Q | R | S | T | U | V | W | X, Y & Z | Comps | Celtic Music Labels & Links | World Music Index
---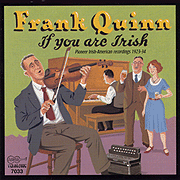 Frank Quinn "If You Are Irish" (Arhoolie, 1997)



Great stuff!! A fine collection of tunes taken from rare 78s originally recorded in the 1920s... by an Irish-American cop, no less!! There's some fine musicianship (as evidenced on several instrumental tracks), but this album's real sparkle comes from the numerous comedic tunes, and Quinn's fine, music-hall influenced vocals. These are some of the first recordings of Irish music in America, and still some of the most fun. Not merely a great historical resource, this disc is also probably unlike most Celtic music you've heard before, and is a real gas to listen to. Highly recommended!
---
More Celtic/Brit Folk Albums -- Letter "R"
---



Main Celtic/Brit Index
Main World Music Index




---