<! MP3 01/15/09, 01/06/11 > <! outside 00/00/00 > <! links 00/00/00 > <! pix 00/00/00 > <! icons 01/06/11 > <! updates: 01/15/09 01/06/11 - added Nightnoise listings, need text. Also need Triona albums, MNiD solo stuff > <! Irish band... http://en.wikipedia.org/wiki/Tom%C3%A1s_%C3%93_Canainn http://www.munsterlit.ie/Writer%20pages/O%20Canainn,%20Tomas.html Na Fili "Farewell To Connacht" (Outlet, 1971) (LP) B002VY4OZA Na Fili "xxxxxxxxxxxxxxxxxxx" (xxxxxxxx, xxxxxxx) Na Fili "Na Fili 3" (Outlet, 1973) Na Fili "...A Kindly Welcome" (Dolphin, 1974) Na Filí - "Chanter's Tune" (1977) Na Fili "xxxxxxxxxxxxxxxxxxx" (xxxxxxxx, xxxxxxx) New Scorpion Band - with Timothy Laycock New Scorpion Band "xxxxxxxxxx" (xxxxxx, xxxxxx) New Scorpion Band "xxxxxxxxxx" (xxxxxx, xxxxxx) New Scorpion Band "xxxxxxxxxx" (xxxxxx, xxxxxx) New Scorpion Band "xxxxxxxxxx" (xxxxxx, xxxxxx) New Scorpion Band "xxxxxxxxxx" (xxxxxx, xxxxxx) New Scorpion Band "xxxxxxxxxx" (xxxxxx, xxxxxx) Hermes Nye "Ballads Reliques: Early English Ballads" (Folkways, 1957) B00242VO8E B000S96PPM "... From The Percy And Childs Collections" >
---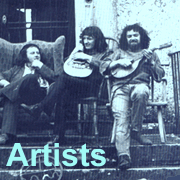 Trad & Folk
Artists and Albums
Hello! This page is part of an opinionated overview of Celtic and British folk music, with record reviews by me, Joe Sixpack... This is not meant to be taken as a "definitive" resource, but rather as a record of some of the music which has caught my interest. I am always looking for more good music to explore, so your comments and suggestions are welcome.
This is the first page covering the letter "N"
---
A | B | C | D | E | F | G | H | I | J | K | L | M | N | O | P | Q | R | S | T | U | V | W | X, Y & Z | Comps | Celtic Music Labels & Links | World Music Index
---
The New Victory Band "One More Dance & Then" (Topic, 1978)





<! The New Victory Band was an English Country Dance band during the late 1970s/early 80s. The original line-up consisted of the members of Muckram Wakes (Roger Watson, Helen Watson, John Adams and Suzie Adams), Pete and Chris Coe, and Ian and Linda Wordsworth. There were several bands during the '70s looking for a different approach to playing country dance tunes and dancing than was current in the English Folk Dance and Song Society dances. Going back to listen to traditional musicians like Bob Cann and Scan Tester was a good start. Remembering that these were social dances, not a precious art form, gave licence to all sorts of creative cavorting. Of these new bands, Old Swan Band, Flowers and Frolics, Umps and Dumps, Pump and Pluck seemed to concentrate more on Southern English styles and repertoire. The New Victory Band developed a more Northerly aspect, listening to recordings of George Tremain, Ned Pearson, Adam Gray, Willie Taylor & Will Atkinson. >

Eilin Ni Bheaglaoich "Mile Dath: A Cloak Of Many Colors" (Clo Iar-Chonnachta, 1992)


Nice Gaelic vocal tunes, with subtle, sympathetic accompaniment. It's nice enough, faintly formal, but mostly pretty lovely. These songs are usually performed sean-nos, or unaccompanied, but here the piano and guitar accentuate and underscore her voice without overshadowing it in any way. I'd tell you more, but the liner notes aren't bilingual... Oh, well! Certainly worth checking out, if you can track a copy down.

Simon Nicol "Before Your Time/Consonant Please Carol" (Voiceprint, 1998)


Solo work from a founding member of the fabled Fairport Convention. This 2-CD combines 1989's Before Your Time with Consonant Please Carol, from 1992. Both records originally came out on the Woomwood label...
Maighread Ni Dhomhnaill - see artist profile
Triona Ni Dhomhnaill - see artist profile
Nightnoise "Nightnoise" (Windham Hill, 1984)


An easy-jazz/world-Celtic/New Age ensemble featuring an all-star lineup, showcasing the brother/sister pair of Michael Ni Dhomhnaill (on guitar) and Triona Ni Dhomhnaill (keyboards and vocals). Also worth checking out is their band, Relativity, which paired these siblings with Phil and Johnny Cunningham...
Nightnoise "Something Of Time" (Windham Hill, 1987)


Nightnoise "At The End Of The Evening" (Windham Hill, 1988)


Nightnoise "The Parting Tide" (Windham Hill, 1990)

Nightnoise "Shadow Of Time" (Windham Hill, 1993)


Nightnoise "A Different Shore" (Windham Hill, 1995)

Nightnoise "The White Horse Sessions" (Windham Hill, 1996)

Nightnoise "Nightnoise: A Windham Hill Retrospective" (Windham Hill, 1992)

Nightnoise "Pure Nightnoise" (Windham Hill, 2006)

Linde Nijland "Sings Sandy Denny" (Rounder Europe, 2007)



This homage to the late folk-rock diva Sandy Denny comes to us from an earnest Dutch folkie who is also part of the Norwegian band Ygdrassil...


<! Eithne Ni Uallachain "Cosa Gan Bhroga" (Gael Linn, 1987) Musicians: Eithne Ni Uallachain: Vocals, Flute Gerry O'Connor: Fiddle Desi Wilkinson: Flute >

Noirin NiRiain "Seinn Aililiu" (Gael Linn, 1978)
The first album from this Limerick-born vocalist. An odd, unusual Gaelic-language folk album from Ireland, which features bouncy jazz arrangements that vaguely bring to mind some early Pentangle albums. At first it's kind of cool to hear Gaelic sung this fast, almost in a scat-like fashion, but after a while the compositions start to feel static and her voice gets to be a little grating. Micheal O'Suilleabhain performs and did all the arrangements... A little off the beaten track, for sure.
Noirin NiRiain "Celtic Soul" (Living Music, 1995)


Noirin NiRiain "Stor Amhran (A Wealth of Songs)" (Sounds True, 1996)






<! other Noirin NiRiain albums - they all seem to be very religious >

Nobody You Know "Irish Pub" (Snarling Pika, 1995)
Unpretentious folkie trad, with echoes of old-schoolers such as the Clancy Brothers & Tommy Makem, et al., much like the music you might hear in, yes... an Irish pub! This Montreal band builds around a simple sound -- banjo, mandolin, and Andy Irvine-ish vocals. The set is packed with well-known oldies ("Lannigan's Ball," "Tell Me Ma," "Lark In The Morning...") and well-chosen covers, including Shane McGowan's "Sally Mac Lannan" and fellow Canadian Stan Rogers's rousing "Barrett's Privateers." This isn't an earthshaking album, but it's nice -- an unadorned, straightforward indie release.

Nomos "I Won't Be Afraid Any More" (Green Linnet, 1996)


Nomos "Set You Free" (Green Linnet, 1997)


I had the good fortune to see Nomos's bouzouki player Gerry McKee sit in during a trad set at some pub in his hometown of Cork, probably around the same time this album came out... I say that I "saw" him, because the crowd was so loud you couldn't hear a bloody thing as far as the music went, but still, it was interesting to note the buzz that followed McKee as his sat down and started jamming with the local tradders: there are a bazillion great musicians in Ireland, but not all of them get to make a record... Anyway, these fellas have a nice, light sprightly touch to their work, and it's fine stuff. (Personal note: this was the first record I danced a little jig to with my daughter, when she was three months old... I held her out in my arms and bounced her about, and she smiled the biggest little smile ever... So that's what all those jigs and reels are for...!! Now I get it!) (PS - the beer was pretty good in the pub that night: Murphy's, of course. Helps with the music appreciation quite a bit, as well.)
North Cregg "...And They Danced All Night" (Magnetic, 1999)

North Cregg "Mi.Da:Za" (Greentrax, 2001)





<! A delightfully fresh and vibrant slant on traditional music with Cork/Kerry flavor. Driven by Christy Leahy's frantic button-accordion playing, with hints of swing and bluegrass. 12 excellent tracks on this CD. Total running time 51:29 Magnetic Music Publishing (?) >

North Cregg "Summer At My Feet" (Greentrax, 2003)



Fun, bouncy reels, jigs and such, from a playful, youthful Irish band, hailing from lovely, traffic-choked Cork. Lilting, light-voiced singer Fiona Kelleher adds several nice songs, and the whole album has an airy, cheerful feel to it. Apparently this is their third album; I look forward to tracking the first two down some day, and steering you towards those ones as well. (In the meantime, here's the band's website so you can check them out yourself.)
North Cregg "The Roseland Barndance" (Greentrax, 2006)


---
More Celtic/Brit Folk Albums -- Letter "O"
---



Main Celtic/Brit Index
Main World Music Index


---