<! MP3 10/28/12 > <! pix 10/28/12 > <! icons 10/28/12 > <! UPDATES: 10/28/12 - reposted w/ adds > <! Saecvla Saecvlorvm - "udigrudi" prog(?) band > <!

---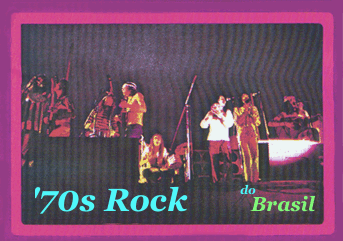 In the 1970s, Brazilian rock'n'roll followed along on several parallel paths, which only occasionally intersected. Many of the groups from the heavily commercialized, early-60s prefab jovem guarda teenybopper scene kept making albums well into the 1970s. Generally speaking, these continued along the pop cover-tunes path of their earlier work, or dipped even deeper into bland pop vocals, as with Roberto Carlos, the king of the scene. Many of the great tropicalia artists who pioneered psychedelic rock in Brazil moved on to become the superstars of the "MPB" scene, which also turned towards an increasingly-ornate pop direction; some -- like Jorge Ben -- delved into funk and soul-flavored groove music.
A handful of artists pursued (more or less) straight-ahead rock music... Many were inspired by the inroads made by the tropicalia movement, but keeping up with the times, they spun off in different directions. Ex-Mutante Rita Lee became something of a stadium rocker, and several prog bands flourished in the mid-'70s, while a few hardcore rockers and psychedelic bands also roamed the land. To be honest, I haven't heard all that many of these records... but as I check them out, I'll add my reviews to the Slipcue site.
---
Brazilian Rock: A | B | C | D | E | F | G | H | I | J | K | L | M | N | O | P | Q | R | S | T | U | V | W | X, Y & Z | Compilations
---
Related Styles: Jovem Guarda | Tropicalia | Disco, Funk & Soul | Other Brazilian Styles
---

Sa, Rodrix & Guarabira "Sa, Rodrix & Guarabira" (EMI, 2003)


Although patently derivative of psychedelic forerunners such as Os Mutantes and the other tropicalistas, this group is still worth checking out for their melody-driven riffs and devotion to American-style rock'n'roll. This disc combines the trio's first two albums, Passado, Presente E Futuro (1971) and Terra (1973), music made with an abundance of '50s-style rock rhythms, as well as an experimental edge that sets them apart from the formulaic jovem guarda rockers of the previous decade. At times it sounds a little forced, but still can be captivating, especially if you give it more than one chance. Kind of a curio, but still pretty cool. Gutemberg Guarabira and Luiz Carlos Sa went on to record more straightforward pop material in the '70s and '80s, but nothing as striking as this... Ze Rodrix went solo, although he continuted to collaborate with them on various projects...


<! no producer listed >

Sa & Guarabyra " O Melhor De..." (BMG-RCA, 1997)
This best-of set covers the work Gutemberg Guarabira and Luiz Carlos Sa did for the RCA label between 1977-88... It's inoffensive, unmemorable pop material, though judging from the sprinkling of tracks from a 1983 live album, they definitley had their fans. Didn't do much for me, though.
Sala Especial "Sala Especial" (Bizarre, 2000)


Four cute, kinda garage-y, indie-rockin' instrumentals, built largely around a spy-jazzy electric organ and a perky, infectious beat. One track is a riff on an old bossa standard; other than that, this EP isn't particularly "Brazilian," but that track is clever and the rest is equally fun. Worth checking out.
Salinas "Atlantis" (Tapecar, 1973)






<! Marcelo Salazar ? >


Sergio Sampaio - See artist discography





Lulu Santos - See artist discography




Pedro Santos "Krishnanda" (CBS, 1968)
(Produced by Helicio Milito)
Psychedelic tribal jazz from Brazil... and a bit of syrupy kitsch, too. The weirder, more experimental stuff is pretty groovy, like the album opener, "Ritual Negro," which has a driving, thumb-piano sound not unlike the Zimbabwean chimurenga of the 1980s and '90s, interlaced with a solid, punchy jazz horn arrangement; other songs have film score-style strings, and numerous Brazilian and African traditional motifs. In some parts this lapses into Martin Denny-esque exotica-kitsch, but many tracks are quite challenging and bizarre. Fans of Rogerio Duprat's erudite tropicalia arrangements will definitely dig this disc, too. Worth poking around for. (British celebrity DJ crate-digger Gilles Peterson has collected a couple of Pedro Santos tracks on one of his "Brazilika" compilations: the tweaky "Quem Sou Eu" and "Esta Tudo Ai" from a different album...)

Lucas Santtana "Eletro Ben Dodo" (Natasha, 1999)


(Produced by Ramiro Mussoto, Lucas Santtana & others)
Classically fashioned tropicalia from the younger set in Brazil. Energetic, acoustic-based revelry that openly glories in its debts to Gilberto Gil, Caetano Veloso and Jorge Ben. Produced by fellow novo tropicalista rocker, Chico Neves, this weaves Afro-Brasilian percussion in with dynamic acoustic guitars, and plenty of funky rhythms. Santtana's creative sweep isn't as "out there" as the wildest old stuff from the old pros, but he does capture the verve and enthusiasm they had in their youth. With the exception of one well-chosen cover tune -- James Brown's "Doin' It To Death" -- all these tunes are Santtana originals, showing that this fellow is clearly a major talent on the contemporary Brazilian rock scene. Highly recommended!


<! B0000ARLD9 -- Amazon has name listed incorrectly 09/09 >

Lucas Santtana "Parada De Lucas" (Diginois, 2003)
The opening riffs -- of digitally scrambled, remixed bandolim and traditional samba percussion on the song "Frequente" -- are almost breathtaking in their freshness and dynamism. The spell doesn't last long, though: a canned, old-hat, neo-funkatronica bass line kicks in after a few seconds, and this swiftly becomes a standard-issue pop-tronica record. Still, there's an exuberance and freshness here that's hard to miss. Santtana trusts his poppiest, least pretentious, most bubblegummy instincts, and sometimes it pays off beautifully. The fluid, fast-paced remix of "Tatica De Machine" that closes the album makes the most of the giddy fluffiness of old-school drum'n'bass/house music, but weds it to a solid pop framework... The rest of the album is okay, but not as consistently groovy or innovative as one might wish. There's also a cover of Bob Marley's "Punky Reggae Party" that has a solid roots-dub feel... (Too bad it's in English, and not Portuguese, but Santtana still gets points for trying...) Overall, I'd say this disc is worth checking out... Included among the many younger musicians on here is percussionist Ramiro Mussotto, who also co-produced much of the album.
Lucas Santtana & Selecao Natural "3 Sessions In A Greenhouse" (Diginois, 2006)


Lucas Santtana "Sem Nostalgia" (Mais Um Discos, 2011)



(Produced by Lucas Santtana) <! exec prod - Pedro Seller >



<! 144 x 144 loaded >

Lucas Santtana "Deus Que Devasta Mas Tambem Cura" (Sony Brasil, 2012)


Sao Paulo Underground "Sauna: Um, Dois, Tres" (Submarine/Aesthetics, 2006)



A very unusual album from Brazil, an avant garde noise-rock/experimental/electronic set that has more in common with Calexico, Sonic Youth or Zoviet France than with Caetano Veloso. The "Brazilianness" of the album isn't readily apparent until well into the middle when, on "Olhosss" they tip their hat with some regional sounds are mixed into a dense, intense, relaxed mix. That track is really cool, though for most "world music" listeners, this disc may be a little too weird and murky... But for avant and difficult music fans, hearing stuff like this coming out of Sao Paulo may be a real revelation. (Check out the US label's website at www.aesthetics-usa.com for more info...)
Sao Paulo Underground "The Principle Of Intrusive Relationships" (Aesthetics, 2008)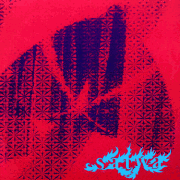 Satwa "Satwa" (Rosemblit, 1973)
A groovy psychedelic curio from hippie-era Brazil... This noodly, mostly-all-acoustic, mostly-all-instrumental album has a folk-freak feel that could as easily have been recorded in upstate New York or in a yurt in Southern California... It's basically a long, spaced out jam session between two stringed instruments, a folkie 12-string and a zither-like sitar, producing faerie-like riffs that just go on and on. It's broken into ten separate tracks, but they all sound the same, as if the musicians -- the post-tropicalia duo of Lula Cortes and Lailson -- were, y'know, like, really, really high and, like, really, really digging the groove, man, and exploring it as far as it would go. Like, totally. Tudo azul, dude. One track on Side Two features Robertinho Do Recife on electric guitar along with some spacy, half-hummed vocals, but the mood remains the same, and they quickly revert to pure acoustic music for the last two tracks. The thing of it is, though, it's a really pretty, narcotically pleasant album. It's odd, it's indulgent, it was a totally kooky project, but it holds up really well, decades later. Do you dig Davendra Banhart? Then check these guys out, too. You'll be psyched.





Chico Science - see artist discography





Secos & Molhados - see artist discography





Raul Seixas - see artist discography


<! Os Selvagens - rock?? >


Sepultura - see artist discography




Paulo Sergio "Serie Bis - Jovem Guarda" (EMI, 2000)



A well-chosen 2-CD set of material from this latter-day jovem guarda singer. Sergio was an unabashed imitator of JG superstar Roberto Carlos, but whereas TV host Carlos dipped liberally into romantic schmaltz, Sergio seemed to prefer more upbeat material, with the organ-guitar combo that made some of Carlos's rock-oriented work sound so fun. This collection spans 1972-83, with material from the Copacabana label that is surprisingly consistent and listenable. I mean, it's not the greatest Brazilian rock music ever, but it sure ain't the worst. Even the later tracks, which are predictably softer and slicker, are still pretty decent... There's very little on here that'd actually make you cringe, and plenty of songs that are fun enough, in a kitschy, retro way. It also includes his biggest hit, "Ultimo Cancao," from 1969.
Paulo Sergio "Selecao De Ouro" (EMI, 1998)


Paulo Sergio "Paulo Sergio 1" (Caravelle, 1968)





<! also B00068O3YU >

Paulo Sergio "Paulo Sergio 2" (Caravelle, 1968)

Paulo Sergio "Paulo Sergio 3" (Caravelle, 1969)

Paulo Sergio "Paulo Sergio 4" (Caravelle, 1970)

Paulo Sergio "Paulo Sergio 5" (Caravelle, 1971)





<! this series continues through 1980 or so - to v13? > <! Sex Beatles "Automobilia" (Rock It, 1994) Sex Beatles "Mondo Passionale" (Rock It, 1995) >

Siba E A Fuloresta "Fuloresta Do Samba" (Terreiro, 2002)

Siba E A Fuloresta "Toda Fez Que Eu Dou Um Passo O Mundo Sai Do Lugar" (Outros Discos/Ambulante Discos, 2007)


A kooky, postmodernist set from this Pernambuco-based artist/band. A graduate of Mestre Ambrosio's samba school, Siba seems tapped into the whole neotropicalia scene that includes Moreno Veloso and his +1 comrades, with Beto Villares and vocalist Ceu adding ther voices to this record. What makes this album so distinctive is the use of the tuba as a lead instrument, laced with brass band accompaniment and crazy guitar-and-keyboard rock touches, underpinned by samba and marching tempos. Indeed, there's a crazy Brazil-meets-New Orleans feel that might make it hard to decide which festival to attend, Carnival or Mardis Gras... Not necessarily a record I'd want on for relaxation, but a cool, unusual mix of styles.
Siba E A Fuloresta "Canoa Furada" (2009)

Wilsom Sideral "1" (Mercury, 1999)


A somewhat disappointing, funk-laced modern rock album from the tattoo-bearing younger set. Sideral has rock-star good looks, but not a rock-star great voice. On the plus side, most of his songs are original material, although on the whole the arrangements tend to be a bit cluttered. Some interesting rock music is percolating up from Brazil, but there are still a few rough patches.
Wilsom Sideral "Lancado Al Mar" (2004)

Wilsom Sideral "Na Paz" (Universal, 2007)





<! data ok? >

Jussara Silveira "Jussara" (Maianga, 2002)



(Produced by Chico Neves & Mauricio Pacheco)
Mellow, soul-and electronica-tinged mangue beat alt-rock, recorded with producer Chico Neves, with assist from other younger, innovative artists such as Paulo Jobim, Lucas Santtana and bandolim wizard Armandinho... The approach is very similar to that of Ana Carolina or Marisa Monte, though not quite as commerical and bland as the one, nor as resonant and arresting as the other. All in all, though, this is quite nice. Definitely worth checking out!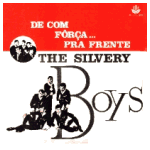 The Silvery Boys "De Com Forca... Pra Frente" (RGE, 1967)
I first saw this band listed as part of a series of cheapo "samba-rock" collections -- a style that I like, but those particular comps were so cheesy-looking I just couldn't bring myself to pick them up. So I can't tell you (yet) it the Silvery Boys' samba-rock bona fides are based on these 'Sixties tracks, or on later, funkier stuff. Regardless, these guys had dynamism and a solid groove... You can certainly hear the seeds of any future funkiness in these frat-rockish Summer of Love recordings, which rely on a bouncy backbeat and lots of horn riffs and organ fills. For the Brazilian jovem guarda scene, this was pretty tight, although admittedly still a little goofy. Definitely worth a spin.




The Silvery Boys "The Silvery Boys" (RGE, 1968) <! date? >



<! Rare LP, includes the super clubby 'Voce balanca meu coracao' >


Silvinha - see artist discography





Skank - see artist discography




Skuba "Churraskada" (Paradoxx, 1997)
(Produced by Sergio Soffiatti)
Solid modern ska from a cheerful young band from Parana... If you like modern ska, and would like to hear some sung in Portuguese (and occasionally in English...) this is a fine album for you to check out.




Skuba "A Moda Antiga" (1998)





Som Nosso De Cada Dia "SNEGS" (Continental, 1974)
The debut album by one of the best Brazilian rock (and funk) bands of the 1970s... Legendary, and -- naturally -- out of print for years. Part of the band came from the remnants of the popular psychedelic/jovem guarda group, Os Incriveis... This is the only album with the band's co-founder, keyboardist/multi-instrumentalist Manito, of Os Incriveis... Haven't heard it yet, but I'm looking forward to the day when it gets reissued, so I can check it out...




Som Nosso De Cada Dia "A Procura Da Essencia: Ao Vivo 1975-1976" (Editio Princeps, 2004)


(Produced by Marcelo Spindola Bacha)
A 2-CD set of live recordings by Som Nosso De Cada Dia, one of the best and most forceful Brazilian prog-rock bands. Moogs and guitars aplenty ride atop a driving, at times brutal, beat... While contemporaries such as Os Mutantes and O Terco slid into a more pop-oriented sound, Som Nosso were far more hard-edged, keeping pace with genre founders such as Return To Forever and Chick Corea, although with an experimental bent that also suggests the work of Can and the krautrock scene, as well as soem boogie rock and old-school, Sabbath-y heavy metal. This challenging collection, culled from archival tapes kept by guitarist Egidio Conde, is packed with leviathan jams, ten minutes or longer and a rough-and-rugged feel that's really quite different that practically anything else coming out of Brazil at the time. Not what I'd put on for casual listening, but of immense historical value. (For more information, check out the Editio Princeps website...) (Note: Egidio Conde was formerly in the band Moto Perpetuo...)

Som Nosso De Cada Dia "Som Nosso" (Columbia, 1977)



(Produced by Tony Bizarro)
One of the best, most challenging, most satisfying of the classic Brazilian soul/funk albums... But that's only half the story! Apparently this album is a patchwork effort, made up of an earlier album (Amazonia) that was shelved by their old label, and new material (the funk stuff) that CBS thought would be more salable... After laying down some groovy, innovative, multi-textured funk, the Som Nosso band shift gears on the second side of the album and get into some spacy, noodly, occasionally shrill prog-rock... Like their funk music, though, the prog material is rather accomplished, and stands up quite well next to the krautrock or what-have-you that was going on elsewhere at the time. Only one track is outright irritating: "Agua Limpa" gets a little longwinded and facile, sounding less like Can and more like Yes or Emerson, Lake & Palmer... Otherwise, this disc is a real find for '70s-aholic music geeks. Definitely worth tracking down!

Sonantes "Sonantes" (Six Degrees, 2008)



A Brazilian pop/electronica album unlike any you've heard before, infused with the slinky, cross-cultural feel of international soundtrack music, tinged with rock, funk, blues and dub. Vocalist CeU resurfaces in the company of numerous pop innovators from Sao Paulo, notably members of Nacao Zumbi, Rica Amabis of the band Instituto and several guest performers such as Mestre Ambrosio's Siba, and electronic-popster Apollo Nove. CeU shines throughout, but particularly while riding atop the buoyant, ecstatic "Quilombo Te Espera," a song that leaps out at listeners midway through the album, and pulls them in with its radiant cheerfulness. Other standout tracks include the surf-flavored instrumental, "Looks Like To Kill," and "Defenestrando," a sly, slinky jazz-funk workout with a slithering guitar line worthy of the Talking Heads in their art-funk heyday. On "Miopia," CeU shares the limelight with Mestre Ambrosio's Siba, who contributes haunting vocals that evoke the arid feel of Brazil's northeastern provinces. The album darkens towards the end, particularly on the spooky, ethereal "Itapeva," but closes on a sleek, blith bit of retro-tropical pop, "Frevo De Saudade," which nonetheless has a kooky rhythmic undercurrent that again shows the skillful eclelcticism of this surprising ensemble. Highly recommended!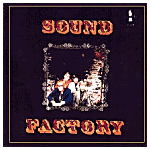 Sound Factory "Sound Factory" (Castelinho, 1970)


(Produced by Raimundo Bittencourt)
An intensely irritating psychedelic/hard rock band which, despite dripping with hippie-era authenticity, is pretty hard to listen to, lo, these decades later. The band included a couple of North Americans, but was mostly the baby of singers Antonio Ricardo Canizio Sampaio (who played bass) and drummer Trajano Luis Lemos Junior, both of whom lamentably chose to sing in English, a decision that only underscored their whiniest vocal qualities. I suppose, even with the piercing guitars and thudding drums, that I might have enjoyed this better if they had covered the work of Traffic, Cream, Blind Faith and Jefferson Airplane (along with a few others) in Portuguese -- that might have added a layer of mystery to the recordings... But as it is, this album radiates the band's huge enthusiasm for English and American rock (and their good taste, given the era this was made) but also throws into sharp relief their musical limitations. This is considered a landmark in Brazilian rock, but I found it pretty rough going. More notably, perhaps, are two original songs written by guitarist Kevin Valentine Peter Brennan, "Restless Time" and the dynamic "Let's Go," which is perhaps the best performance on here.

Spectrum "Geracao Bendita" (Todamerica, 1971)


(Produced by A. Schneider & Luiz Carlos)
If nothing else, this psychedelic relic has a very colorful back story... The group Spectrum were one of many bands drawn into the orbit of Brazil's coastal hippie colony Nova Friburgia, Rio's version of the Dutch alternative lifestyle enclave of Christiania. What distinguished Spectrum was that they were chosen to provide the soundtrack to Carlos Bini's documentary film, Geracao Bendita, which captured the chaotic idealism of the experimental commune. The music itself is pretty good, with loudly aggressive acid rock guitars, more in line with the hard rock and proto-metal of Iron Butterfly and Led Zeppelin than with the Beatles-y tendencies of the MPB-bound tropicalistas. At any rate, this disc is worth tracking down, as very few Brazilian bands hit such heavy, fuzzed-out psychedelic heights. Fans of Os Mutantes, etc., will definitely want to check this out.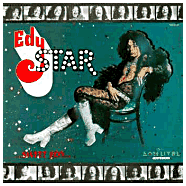 Edy Star "Sweet Edy" (Som Livre, 1974)


Brazilian glam... to the umpteenth degree! Edivaldo Souza, aka Edy Star, was a Bahian actor and dancer who starred in the first Brazilian stage production of "The Rocky Horror Picture Show" and was a participant in the group of crazies who made Raul Seixas's fabled first album, "Sociedade da Gr‹-Ordem Kavernista Apresenta Sess‹o das 10," the one that got Seixas fired from his day job at CBS records. Anyway, Edy Star was a Bowie-esque persona adopted in the early '70s both for this album, and for subsequent work onstage. (Reissued on Tratore records.)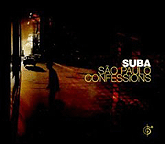 Suba "Sao Paulo Confessions" (Ziriguiboom/Six Degrees, 2000)



Soft-soul electronica with wispy female vox. The mixer, Yugoslavian expatriate Mikar Subotic (aka Suba), died in an apartment fire in Brazil during the winter of '99, and this album is his recorded legacy. One wonders though, comparing the strength of the first few tracks with the album's somewhat formless second half, if all these tracks got all the attention they deserved before his untimely death. On the best vocal cuts, this seems like a logical '90s extension of the old Astrud Gilberto sound, with silken, synthetic sound beds in place of sax and strings. The instrumental numbers, on the other hand, tend to be a bit flat, as does a version of "A Felicidade" which somehow manages to denude the Jobim standard of its melody. Art rocker Arnaldo Antunes pitches in on one track, with his patented Beat Happening-croaky voice. Trip-hoppers may go for this more than I did, though I do think there are some lovely moments to be heard here.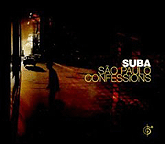 Suba "Felicidade Remixes (EP)" (Ziriguiboom/Six Degrees, 2000)



Remixes. Of "Felicidade."
Suba/Various Artists "Tributo" (Ziriguiboom/Six Degrees, 2002)



The Supersonics "Serie Bis" (EMI, 1999)


A fun, dumb 2-CD set devoted to The Supersonics, a jovem guarda instrumental/covers band, which apparently was really The Fevers playing incognito... Plenty of standards, both from the American/British rock scene, and the Brazilian ie ie ie canon... They sing sometimes, too, and theat's where some of the biggest missed moments come -- for example, a cover of "Dizzy" sung in English (and not in Portuguese! d'oh!) Still, if you've been bitten by the JG bug, you'll want to check this out.


<! Although they start out with great promise - energetically covering Beatles tunes galore, along with "Wooly Bully" and the inevitable JG version of "Road Hog", the Supersonics overstayed their welcome in the late '60s, with endless elevator music instrumentals. The second CD in this double disc set is just plain muzak, and pretty forgettable. >

Joao Supplicy "Musiqueiro" (ST2, 1999)


Good-natured, tropicalia-tinged rock'n'reggae from Sao Paulo... There's a wide range of styles on here, from bouncy alt-pop and ska to funky spy-jazz retro (particularly on "Vozes," one of the album's highlights...) This gets a little goofy in places, but mostly it's pretty solid, with nice, dubby production. If you want to sample some of the new indie-oriented rock coming out of Brazil, this record is worth checking out.
Joao Supplicy "Cafezinho" (Tratore, 2004)

Joao Supplicy "Caseiro" (Tratore, 2005)

Joao Supplicy "Elvis In Bossa: Love Me Tender" (Universal, 2006)

---
Brazilian Rock - Letter "T"
---



Other Brazilian Styles
Main Brazil Index


---