! MP3 00/00/00 > <! update 00/00/00 > <! outside 00/00/00 > <! pix 00/00/00 >
---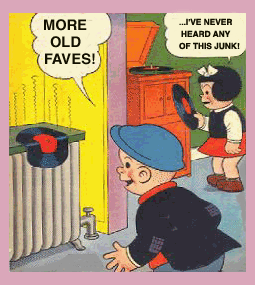 THE MISTAKES OF THE PAST
Joe Sixpack Reveals
A Few Cherished Albums
---
Hey, welcome to my "guide" to a few of my favorite rock and pop records. This isn't a definitive list, by any means, just some random comments about a few records that have stood out over the years, or that I've found the time to review.
This page covers the letter "P"
---
A | B | C | D | E | F | G | H | I | J | K | L | M | N | O | P | Q | R | S | T | U | V | W | X | Y | Z | Comps | Other Pop Styles | Pop Music Index
---
The Pastels - see my Scottish pop guide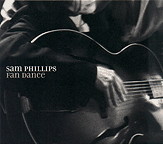 Sam Phillips "Fan Dance" (Nonesuch, 2001)


A wonderful, moody little masterpiece, full of captivating tunes and odd, evocative lyrics. Phillips has long been something of and indie inbetweener, too rootsy for a mainstream breakthrough, and too mainstream to be fully embraced by the indie hipoisie... The production on this mainly-acoustic album -- steered, as ever by her hubby, T-Bone Burnett -- is slick and mellow, but inviting. Orchestral pop pioneer Van Dyke Parks pitches in, as well as Tom Waits' erstwhile guitarist, Marc Ribot, who lends a recognizably Kurt Weill-ish twist to several tunes. This is Phillips' first album in five years, and while she seems to have missed the "Alice" style of femme-centric Top 40 programming, she certainly has my attention. This is an album packed with songs you could fall in love with. Mature, mysterious, enchanting rootsy modern music.

The Popguns "Eugenie" (Midnight Music, 1991)
The Popguns "Another Year, Another Address: The Best Of The Midnight Years" (Cherry Red, 1996)


For whatever reason, these folks hit the scene at just the wrong moment... a couple of years later and female-led Britpop outfits such as Lush enjoyed moderate success on the charts, but in 1990, the Popguns, led by singer Wendy Morgan, sank like a stone, leaving behind only a few random, scattered, cultish fans (myself among them). Their first album, Eugenie, is brilliant - a driving mix of jangly, cascading power-pop guitars and incisive femme-centric lyrics -- Morgan has a passing vocal similarity to Natalie Merchant, although unlike Merchant she actually is English, and also doesn't seem like an insufferable egotist. From start to finish, this album is a treat. It was also near-impossible to find, at least in the US, and doubtless that scarcity helped fuel the ardor of Popguns fans stateside. The spiffy CD best-of collects the bulk of that album as well as the followup disc, Snog, but sadly someone seems to have muffed the sound mix, and denuded the band of most of its lower end, where all the ooomph was. Oh, well. It's still great music.
The Posies "Failure" (Pop Llama, 1989)


Like many of the Posies albums, this disc has a charming-but-you-sorta-had-to-be-there feel to it. It's a fine document of the playful, New Wave-influenced college rock power-poppism of the pre-grunge Pacific Northwest rock scene. The production on these odds'n'endsy tracks is notably tinny and thin, but in many ways that helps accentuate the relatively unpretentious, guys-next-door, DIY feel... There are plenty of earnest, honest, insouciant lyrics, and several songs where the Posies hit a real, grinding power-pop groove. A fuller tonal range might have helped make this less of an indie-rock time capsule, and more of a record you'd wish to come back to over the years, but if you're on their wavelength, you probably won't mind.
---
More Pop Faves
---



---