! MP3 00/00/00 > <! update 00/00/00 > <! outside 00/00/00 > <! pix 00/00/00 >
---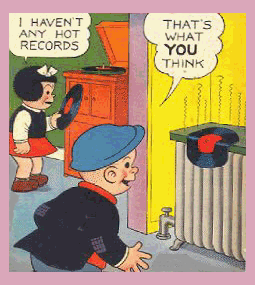 THE MISTAKES OF THE PAST
Joe Sixpack Reveals
A Few Cherished Albums
---
Hey, welcome to my "guide" to a few of my favorite rock and pop records. This isn't a definitive list, by any means, just some random comments about a few records that have stood out over the years, or that I've found the time to review.
This page covers the letter "K"
---
A | B | C | D | E | F | G | H | I | J | K | L | M | N | O | P | Q | R | S | T | U | V | W | X | Y | Z | Comps | Other Pop Styles | Pop Music Index
---
David Kilgour - see New Zealand "kiwipop" guide
Chris Knox "Beat: The Hopeful Heart of Rage" (Flying Nun/Thirsty Ear, 2000)


Bitter, impish oddball Chris Knox is more of less the founder of New Zealand's "kiwipop" scene... he started the Flying Nun record label back in the early 1980s, and has been one of it's most prolific and challenging artists ever since. This album is a harrowing but beautiful reflection on life and love, brought about by the prolonged and painful death of Knox's father from Alzheimer's disease. The album opens with a propulsive power-pop tune, "It's Love", with a surface message that seems so straightforward it invites only irony, yet with a typically Knoxian pang towards the sincere. From there, the record becomes progressively unremitting, with a momentary pause to bask in the power of love -- "My Only Friend" reprises the stubborn romanticism that Knox unveiled on 1990's "Not Given Lightly". The rage, resignation and sexual lust that fill the rest of the album are all the immediate fallout. I know, I know -- perhaps this all sounds a bit bleak, but this is, honestly, a great record, the kind of thing that proves rock actually is an literary art form. (As if it still needed proving!)

Ed Kuepper "Character Assassination" (Hot Records, 1994)


An awesome album by the original lead guitarist of Australia's seminal punk band, The Saints. After splitting for a solo career, Kuepper did several records in the '80s that were fairly disasterous, but don't let that scare you away from this odd little gem. Acoustic based, languid and addictively listenable, this album has a unique charm about it, full of shameless Dylanisms and classic rock riffs, sifted subtly into Kuepper's own unique style. It's easy to imagine him living as a slightly dissolute, supremely cynical Outback hermit, never far from some remote recording studio to vent his frustrations in. Slightly above the fray, yet still stung by fame, Kuepper mutters his passions and hard-won observations into the microphone, strumming with a relaxed insistence as hypnotic pop arrangements build and swell around him. Several songs, such as "A Good Soundtrack" and "My Best Interests At Heart," are simply outstanding, and can to stay with you for days on end. A favorite of mine, and highly recommended.
---
More Pop Faves
---



---