! MP3 00/00/00 > <! update 00/00/00 > <! outside 00/00/00 > <! pix 00/00/00 >
---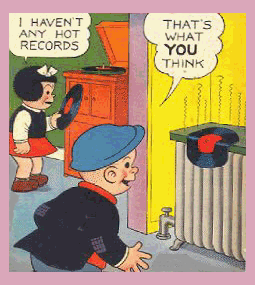 THE MISTAKES OF THE PAST
Joe Sixpack Reveals
A Few Cherished Albums
---
Hey, welcome to my "guide" to a few of my favorite rock and pop records. This isn't a definitive list, by any means, just some random comments about a few records that have stood out over the years, or that I've found the time to review.
This page covers the letter "E"
---
A | B | C | D | E | F | G | H | I | J | K | L | M | N | O | P | Q | R | S | T | U | V | W | X | Y | Z | Comps | Other Pop Styles | Pop Music Index
---
The Easybeats "Aussie Beat That Shook the World" (Repertoire, 1996)


Hey, who knew that AC-DC's Angus Young had an older brother who starred in one of Australia's all-time greatest '60s beat bands? Well, here they are -- the Easybeats, whose hit single "Friday On My Mind" brought them fleeting global fame, but whose follow-up 45s and LPs failed to crack back into the Top 20. But man, what a raw, wailing Aussiebeat sound they had! This 2-CD collection includes almost all their singles, including my favorite, "Bring a Little Lovin' ", which is built around a deliciously wicked guitar riff. Yeah, this may be a bit more than most folks (myself included) can listen to in one sitting... but taken in small doses, this is some truly great music. Recommended!
---
More Pop Faves
---



---