! MP3 00/00/00 > <! update 00/00/00 > <! outside 00/00/00 > <! pix 00/00/00 >
---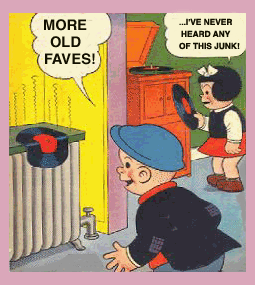 THE MISTAKES OF THE PAST
Joe Sixpack Reveals
A Few Cherished Albums
---
Hey, welcome to my "guide" to a few of my favorite rock and pop records. This isn't a definitive list, by any means, just some random comments about a few records that have stood out over the years, or that I've found the time to review.
This page covers the letter "L"
---
A | B | C | D | E | F | G | H | I | J | K | L | M | N | O | P | Q | R | S | T | U | V | W | X | Y | Z | Comps | Other Pop Styles | Pop Music Index
---

Mary Lou Lord "Got No Shadow" (Sony/Work, 1998)


Predictably, this lo-fi darling caught all kinds of flak from fans who thought this disc was too mainstream and commercial, blah blah blah blah. Despite what all the humorless boors have to say, this is a really lovely album. Partly that's because half the record was written by English drone-pop genius Nick Salomon (aka The Bevis Frond...) who also plays guitar throughout. Her versions of "(S)he Had You" and "Two Boats" are particularly nice... other songs include a cover of a Freedy Johnston song, and an old Elizabeth Cotton song ("Shake Sugaree") which features acoustic picking by her pal Elliott Smith. Yeah, there's a bunch of radio-friendly alt.rock production, but is that really such a sin? I'd rather hear Mary Lou's just-plain-folks vocals than some bombastic warbling by Alanis, or vapid navelgazing by Jewel, et al.

The Lucksmiths "Why That Doesn't Surprise Me" (Clover/Drive-In, 2001)


I'm not a huge, wild-eyed fan fan or anything, but I can see the appeal. This is a super-sweet treat for all those folks pining for the morose heyday of the Sarah Records twee scene. Australia's Lucksmiths mope about and write precious, semi-perfect songs that are too clever by about half, but have a way of lingering about in your brain... Not entirely my bag but still, one can't deny they have a way with crafting a lasting melody... "How To Tie A Tie" is quite an appealing character sketch, particularly for me, since I still don't know. Nice stuff.
---
More Pop Faves
---



Indiepop Indiedex
Slipcue Main Index



---