! MP3 00/00/00 > <! update 00/00/00 > <! outside 00/00/00 > <! pix 00/00/00 >
---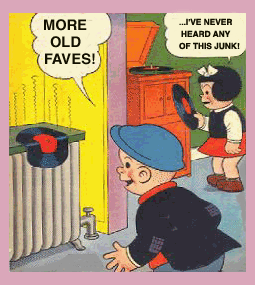 THE MISTAKES OF THE PAST
Joe Sixpack Reveals
A Few Cherished Albums
---
Hey, welcome to my "guide" to a few of my favorite rock and pop records. This isn't a definitive list, by any means, just some random comments about a few records that have stood out over the years, or that I've found the time to review.
This page covers the letter "D"
---
A | B | C | D | E | F | G | H | I | J | K | L | M | N | O | P | Q | R | S | T | U | V | W | X | Y | Z | Comps | Other Pop Styles | Pop Music Index
---
Bart Davenport "Bart Davenport" (Paris Caramel, 2002)
A pleasantly skillful, witty mish-mosh of pop styles by this unpretentiously urbane SF Bay Area scenester. Davenport visits the obvious lounge-y touchstones -- Bacharach, the whole '60s sunshine pop scene -- casting off dashes of '70s hard rock (ala Small Faces), melodic country and only the vaguest hints of trip-hoppish beats and jazz. It's a quick tour through practically all the styles you'd expect a self-respecting modern hipster to embrace; the winning factors here are the lighthearted playfulness and clever lyrical double entendres. Davenport betrays a wealth of pop knowledge with songs like "Sugar Pie," where he twists various classic metaphors into a compound sentence so complex that he finally just laughs and throws up his hands, crooning "I don't care/if you follow me or not..." just in case he'd lost anyone along the way. This album was recorded with a bunch of Davenport's pals, and has the casual charm of many of the best off-the-radar indie albums. I like it a lot... you might, too!

Death Cab For Cutie "Transatlantacism" (Barsuk, 2003)


Several friends of mine who worshipped even more at the altar of Elliot Smith than did I turned to Death Cab a few years ago, when it was clear that Smith's albums were going to be few and far between (little did we know then... sigh.) Anyway, I never really fully checked Death Cab out, but I had this disc in the ole multi-disc CD carousel and when it came around, I was struck by the quality of the songwriting and the musicianship throughout. Nice to still hear a few new indie albums that aren't just random toss-offs, and still take pride in a certain level of worksmanship. Well done.

Decemberists "Her Majesty" (Kill Rock Stars, 2003)


This was by far the most distinctive and entertaining album of the lot: a keeper, for sure. Heck, I may even have to go back and buy copies of their earlier albums, just so I can get caught up. This Portland-based band fits snugly into the style of self-mocking pretentiousness previously mined by bands such as Belle & Sebastian, producing charming sets of lofty pseudo-literary lyrics, captivating vignettes that wow the rubes as well as other indie types (myself included) who search for songs with a little more meat on their stanzas than your standard-issue pop-rock love song or all those insufferably introverted art-rock/lo-fi toss-offs. (And if you think that was an impenetrable run-on sentence, you ain't seen nothin' yet: the Decemberists are one of those bands who cause hipoisie 'zine reviewers to go into orgiastic, gyrating backflips of dense, self-referential, overly florid prose. Everybody wants to sound as smart and as clever as their favorite band; very few of them seem able to describe the who-what-where-when-why in anything close to a straightforward manner...) Anyway, the good news is that the Decemberists live up to their hipster hype -- this is an album that can hold your attention through several auditions (though you may have to put it away for a while, to avoid burning out on it). The band shamelessly flaunts its love of soft-pop melodies (most memorably on the dark, hummable "Los Angeles, I'm Yours") and songwriter Colin Meloy proves an engaging lyricist, more capable and direct than Belle & Sebastian's much vaunted Stuart Murdoch, and closer in spirit to fellow fans of wordplay such as Stephin Merritt and Elvis Costello, or even Noel Coward or the guys from Squeeze. He's funny, arch and inventive, gleefully over the top but not so oblique that his songs make no sense. The songs are well-crafted, but not stuffy or overly serious -- you can have fun listening to this record, and yet not feel that there's no "there" there, that it's not just some wanky little indie album. Recommended! (PS - the band's website, www.decemberists.com, looks pretty spiffy, too.)

The Delmonas "Do The... Uncle Willy" (Get Hip, 2003)


At last! A CD reissue of this fab 1988 Delmonas LP, which was one of the first Billy Childish-related records I ever heard, and which helped usher me into an appreciation of thee whole Medway scene. The classic track here is "I Heard About Him," a song with a great chorus, a piercing guitar line and spooky vocals, and one that I've played on the radio so many times, it makes me blush to admit. The rest of the album is also pretty groovy, in a melodic, 'Sixties-styled garage-y kinda way. This disc doesn't follow the original album precisely -- there are some additional demo tracks, etc. -- but it's close enough for me. Recommended. (This disc can be ordered directly through the Get Hip label, which also has stuff by the Squares, and a zillion other great bands... Here's their website: http://www.gethip.com Tell 'em Joe sent ya.)

Bob Dylan "Bringing It All Back Home" (Columbia, 1965)


An oldie an a goodie. I grew up with Dylan in the aether around me, and certain discs stand out and continue to attract me, lo, these many years later. Of his initial post-folkie releases, I find this one of the most enjoyable, because of its spaced-out, playful nonsensicality, and of course the live-wire accompaniment of his all-new rock band. Dylan's lyrics are glib and goofy, here he's willing to shed the growing air of profundity that was gathering around him at the time, and toss off a novelty tune or two... or three or four or more. I find songs like "Maggie's Farm" and "Bob Dylan's 115th Dream" charming precisely because they are so lighthearted and fluffy, reminiscent of the adolescent abandon of early rockers like "Summertime Blues" or the Collins Kids "Hoy Hoy" -- a phase of simple revelry that the young Bob Dylan was required to skip in favor of more cerebral, serious Art, as the aura of Folk Prophet was laid on his shoulders. There are also some great "serious" songs, with darker tones to them, such as the trio that close the album -- "Gates Of Eden," "It's Alright Ma," and "It's All Over Now Baby Blue" -- that show he had clearly not lost his edge among all the psychedelic folderol. (In fact, I would argue these songs are more scathing and perceptive than his earlier better-known political anthems... or at least more fun to listen to...) A great album, full of a vibrancy and spunk that some of his earlier folk material didn't consistently attain.

Bob Dylan "Blonde On Blonde" (Columbia, 1966)


This of course, is one of Dylan's great early masterpieces, originally a 2-LP set which had a pop-cultural impact on a par with the Beatles Sgt. Pepper's album. The songs are pretty densely crafted, in many cases impenetrable, and I have to confess I prefer the poppier, more accessible songs such as "Rainy Day Women," "I Want You" and "Memphis Blues Again," as well as the ballad-like "Just Like A Woman" (even though I know plenty of women who scorn it for it's sexist tone of patronization...) Yet even though the album as a whole is pretty inscrutiable, it's fun to listen to because of the loose-limbed, yet driving, backup of his Band, and in particular the sneaky piano and organ work of keyboardist Al Kooper. It's, um, recommended.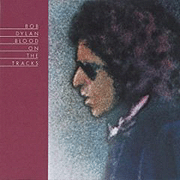 Bob Dylan "Blood On The Tracks" (Columbia, 1975)

Bob Dylan "Love And Theft" (Columbia, 2001)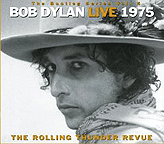 Bob Dylan "Live 1975: The Rolling Thunder Revue" (Columbia, 2002)


This is Dylan, arguably, at his freaky peak -- still young, intense, sincere, engaged, dynamic, musically expansive and emotionally emphatic, while also open to his audience and less guarded or elusive than in other incarnations. The Rolling Thunder tour had a shambling, sprawling, excessive vibrancy to it, spanning backwards to Dylan's strict folkie days (with several Joan Baez duets) and forward into the dense country-tinged rocker persona he still has today. This 2-CD set has plenty of surprises, such as a revealingly naked version of "Mr. Tambourine Man" and countless wilder hippie-rock numbers. The accompanying DVD includes two performances taken from the film "Renaldo and Clara"; the generously thick booklet has lots of great photos of Dylan and cohorts such as Baez, Sam Shepard, Ronee Blakely, Mick Ronson and the other hotshot musicians in the Revue, as well as pictures of Allan Ginsburg and Dylan visiting Jack Kerouac's grave, and Dylan visiting the boxer Rubin "Hurricane" Carter, whose death penalty conviction Dylan sought to publicize and overturn with the song "Hurricane." All in all, a great portrait of Dylan at his most fervent and relaxed... and with great sound quality, too! Easily holds up as an album, on a par with any of Dylan's early classics. Recommended!
---
More Pop Faves
---



---