! MP3 00/00/00 > <! update 00/00/00 > <! outside 00/00/00 > <! pix 00/00/00 >
---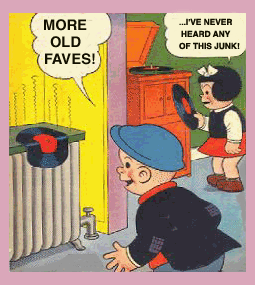 THE MISTAKES OF THE PAST
Joe Sixpack Reveals
A Few Cherished Albums
---
Hey, welcome to my "guide" to a few of my favorite rock and pop records. This isn't a definitive list, by any means, just some random comments about a few records that have stood out over the years, or that I've found the time to review.
This page covers the letter "H"
---
A | B | C | D | E | F | G | H | I | J | K | L | M | N | O | P | Q | R | S | T | U | V | W | X | Y | Z | Comps | Other Pop Styles | Pop Music Index
---

John Wesley Harding "John Wesley Harding's New Deal" (Rhino, 1996)


Harding has kind of a bad rap in indie circles... True, his Dylanisms are sometimes a little embarrassing, and true, most of his records are kind of uneven, often marked by production that's a little off the mark. This album's really, really great, though. From beginning to end, this is a finely-crafted, thouroghly pleasing pop experience, with plenty of thought-provoking lyrics and gorgeous melodic hooks. The Bay Area's Chris Von Sneidern -- another seriously underrated power-popster -- helped sculpt this album, and his input was invaluable. For the uninitiated and the skeptical alike, this is the JWH album to check out. Highly recommended!
---




George Harrison "All Things Must Pass" (Capitol, 2001)


Listening back to George Harrison's big hit solo record, thirty years after its original release, it's instructive to hear how much of his musical vision has been added to the indie rock ethos. The Hare Krishna spirituality of "My Sweet Lord" (along with the subsequent plagiarism lawsuit by the Chiffons) distracted people at the time, but to look back now and realize that George's big hits came so early on, and had such an impact on the early years of FM Top 40 is sobering. The punchy "What Is Life" and the longer, lusher "Isn't It A Pity" are particularly noteworthy, since it is here that Harrison and his backup band, Badfinger, created the template for practically all the '70s power-pop that came in their wake. The dreaminess of Big Star and Oasis, the blank-eyed perkiness of the Knack -- it's all there, just waiting to be swiped. Throughout his career with the Beatles, Harrison displayed his own vision of the world -- his petulant sarcasm transformed into a prickly mysticism, making George the "dark" Beatle, even more foreboding in his way than the more volatile and virile John Lennon. But on All Things Must Pass, Harrison surpassed all expectations -- in a sweeping three-LP set he laid out the breadth of his musical vision. Three decades later, with five bonus tracks in tow, it's still a challenge and a delight. The only possible drawback is in the sequencing of some of the "new" tracks... they may feel a little out of place, especially for older listeners who remember the release's original sequencing. But that's a pretty minor quibble with such a diverse and ambitious "first" album.

Thee Headcoatees "Ballad Of An Insolent Pup" (Vinyl Japan, 1994)


Great album! Probably the best record by this Billy Childish-inspired all-gal quartet. On the title track, the girls make their femme fatale S&M subtext a little more plain (the boys really dig that stuff...) and go on to snarl their way through many a song on the foolishness of love and attraction. That's all very well and fine, but what really makes this album special are the slashing, relentless guitars and heavy, heavy backbeats. It's a big, bold Billy Childish wall of sound that takes no prisoners and was made to be played LOUD. And with the crisp, clean production, you can do just that... with proper use, your neighbors will hate you for buying this record. (See also: Holly Golightly.)

Heavenly "Heavenly vs. Satan" (Sarah, 1990)


The reconstituted version of Talulah Gosh, this UK quartet was one of the cutest, twee-est bands of the early-'90s pop scene... and the only band on the Sarah Label that didn't sound like it was on sedatives. This is the band's first full-length album, and in many ways is their best. Tunes such as "Lemonhead Boy" typify the approach: sing-song girl group vocals pair off with irresistible, irrepressible hook-laden guitars, and propulsive melody. It's a yummy, tooth-rotting power-pop sweet treat... just what the doctor ordered!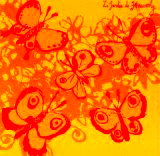 Heavenly "Le Jardin De Heavenly" (K, 1992)


Heavenly "The Decline And Fall Of Heavenly"


These albums are lovely, too, though perhaps not as fresh or as bright as vs. Satan. But they certainly do no disservice to the band or their fans. Le Jardin... includes the classic "C Is The Heavenly Option," a goofily charming duet with Calvin Johnson, of Beat Happening. Drummer Matthew Fletcher, the brother of singer Amelia, died not long after the release of the band's last album; after a hiatus of a few years, the group resurfaced in 1999 as the newly-dubbed Marine Research, with a slightly more sombre, scholarly tone.
Heavenly "P.U.N.K. Girls" (K, 1995)

Heavenly "Operation Heavenly" (K, 1996)


Buddy Holly "From The Original Master Tapes" (MCA, 1985)


One of the greats. Texas native Buddy Holly was one of the few '50s rockers who really stood out from the pack -- his light melodic touch and tendency towards introspective lyrics (usually written by others) mark him as a forefather of today's softer pop, from Beatles to twee. On the other hand, his clear familiarity with country music gave him enough rockabilly cred to keep oldies fetishists happy as well. For a while there (back in the LP era), there used to be a vogue in sketchily-produced Holly albums -- fake stereo remixes, semi-legit versions of his old band, the Crickets, etc. Nowadays, it's pretty much what you see is what you get. Sure, if you want, you can find import collections of alternative versions or records by Norman Petty (one of his primary songwriters/producers), but as far as I'm concerned, the hits are all I need. This is a great collection, with all my favorite tunes, including "Think It Over," "Everyday," "Maybe Baby" and the oft-covered "Not Fade Away" and "Well, Alright." Twenty classic tunes: what more could you want?
---
More Pop Faves
---



---