! MP3 00/00/00 > <! update 00/00/00 > <! outside 00/00/00 > <! pix 00/00/00 >
---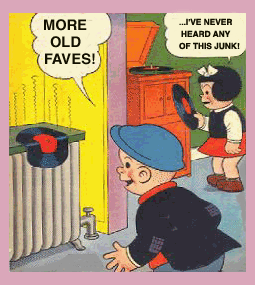 THE MISTAKES OF THE PAST
Joe Sixpack Reveals
A Few Cherished Albums
---
Hey, welcome to my "guide" to a few of my favorite rock and pop records. This isn't a definitive list, by any means, just some random comments about a few records that have stood out over the years, or that I've found the time to review.
This page covers the letter "N"
---
A | B | C | D | E | F | G | H | I | J | K | L | M | N | O | P | Q | R | S | T | U | V | W | X | Y | Z | Comps | Other Pop Styles | Pop Music Index
---

Graham Nash "Songs For Beginners" (Atlantic, 1971)


Hey, laugh all you want, but this is one of the best albums of the hardcore hippie era, and a still-beloved favorite from my childhood years. These quiet singer-songwriterish tunes are very much in the soft-pop mould of the Crosby, Stills & Nash ensemble, which was in one of its periodic stages of disintegration when this album was recorded. David Crosby and Jerry Garcia pitch in from song to song, adding a melodic country-ish feel throughout. Overall, this is possibly the best of Nash's solo albums, a cohesive, beautiful, heartfelt set of twee counterculture lullabies. The dewy-eyed, tender romanticism of Nash's love songs heightens the painful anguish of the political material, the anthemic "Chicago," which served as a harsh postmortem of the chaotic demonstrations and subsequent political repression stemming from the 1968 Democratic Convention, and the simpler (and more powerful) "Military Madness," which gains considerable strength from its understated tone. This disc also features some of Jerry Garcia's best pedal steel work, particularly on elegaic tunes like "I Used To Be A King." I could go on and name all the other songs; in my opinion there isn't a weak tune in the bunch... If you're a staunch, sneering, anti-hippie type, I know -- from experience -- that there is little that I can do to convince you that this record isn't just a bunch of stoned-out, goopy-headed pablum. But those of you inclined to be more open-minded may find this disc to be quite rewarding. It's sugary, but also quite sweet.

New Pornographers "Mass Romantic" (Mint, 2000)


I love it when a record comes along that completely floors me... and I had this disc on the stereo nonstop for so long that I finally wore a hole in my optical drive. So... three big cheers for Canada's New Pornographers!! These Vancouverites blissfully sidestep the polished image-building of the music industry fame factory as well as the cred-obsessed emotional reserve of the more-indie-than-thou scene. Here's a band - at last! - that just knows how to rock out and have fun! Shamelessly copping their licks from glam bands like Bowie, T-Rex, The Sweet and the Bay City Rollers, the Pornographers play big, loud, bright, irresistible pop... the kind of music that clears your head for a moment and sweeps you away with its sheer physicality and exuberence. What they don't do is fuck around with pointless meter changes, arty obliqueness or the other musical digressions which by Y2K had become the staples of an overly-cerebral indie scene, which at times seemed almost pathologically divorced from the visceral roots of rock'n'roll... It's not just a hipster retro-nostalgia trip, though: the undercurrent of the album is decidely modern, and packs in plenty of irony-laden, uber-clever lyrics that remind us that we are, after all, living in the 21st Century. You have to work hard to pick the words out, though -- they're purposefully obscured by a layer or two of production, introducing an old-school listener participation element to what is already a rather pleasant pop-rock experience. Alterna-country icon Neko Case is part of the band, and it's fun to hear her back in her rock roots, sounding for all the world like Poly Styrene of X-Ray Spex, suddenly able to stay in tune for once. What can I say? This record rocks.
New Pornographers "Electric Version" (Matador, 2003)


The first New Pornographers album is certainly a hard act to follow, but though the Newbies follow-up disc is maybe a little more conventional sounding, it builds on the glammy strengths of the first, and is packed with plenty of poppy pleasures. The band leads with their best material, such as "From Blown Speakers," which is a marvel of stop-and-start melodicism, although deep into the disc, gems such as "The New Face Of Zero And One" emerge, showcasing writer Dan Bejar's way with mystifying, inscrutable lyrics. It's a pity Neko Case isn't as prominent on this album; her keening vocals are well-suited to the band's treble-heavy style, helping push the songs beyond the same-old indie rock territory. But as is, this is a mighty fine disc, and should keep the fans coming back for more.

Billy Nicholls "Would You Believe?" (Sequel, 1999)


Pop-psych fans, take heed!! Okay, so since about... oh... 1971, we've been hearing the praises of one "lost '60s masterpiece" after another. Ain't it nice when you find something that lives up to the hype? The story is this: In 1968 Billy Nicholls was a teenaged rocknroller who had the good luck to have fallen in with the notorious London record producer Andrew Loog Oldham, who had previously produced records by Marianne Faithfull, the Rolling Stones and the Small Faces. Oldham's label, Immediate Records, was the home to Steve Marriott and the Small Faces during the peak of their creativity, but unfortunately the label was on a constant see-saw of financial instability. This album had the ill luck to be released during one of Immediate's down spells, and after sending a few copies out to critics, Oldham decided he didn't have the resources to promote its release, and shelved the album so that he could concentrate instead on the next Faces album. Of course, it quickly became a high-priced collector's item, and the subject of several murky reissue efforts. Disappointed, the young Nicholls drifted away from Oldham's tottering empire, and eventually became chummy with the Who, providing them with a few songs and musical backup during the mid-'70s. The good news, though, is that this album lives up to its reputation. I picked it up through Other Music on the recommendation of a friend, who compared it to the Zombies Odyssey and Oracle, one of my favorite records. Big talk, I thought... but I got the record. OK, so it's not quite O&O, but it is hella good. The first few weeks I had it, I often found myself walking around with various songs echoing in my head, particularly the title track, which features a lush orchestral arrangement and guest vocals by Steve Marriott. There's also a hefty dose of Ray Davies-ish pop-as-social-observation ("Portobello Road"), spacy stoner tunes, and sweet, blue-eyed soul ("London Social Degree"). It's remarkable that such a young musician could craft such a catchy album -- even more remarkable that his career went nowhere the way it did. Take my word for it, if you like vintage Britpop, particularly the Faces and the Kinks, you really should check this one out.

Billy Nicholls "Snapshot" (South West, 1999)
Long-lost demo tapes, of a surprisingly high caliber... this is a pretty fun album. Some Nicholls devotees insist that these versions are better than the polished studio tracks that came out on the original album; I think that's overstating the case, but for a few songs, it may be true. These versions certainly have an intimacy and immediacy to them that's quite appealling, and to a certain extent, yes, they are quite compelling. Even better, though, are the "new", previously unreleased songs, several of which are quite lovely. A few tracks on here meander and lack oomph, but on the whole this is a cool album. Nice sound quality, too. The only drag is that it's impossible to find, and ridiculously overpriced... I've heard there's a CD edition out (never seen it, though...) and I'm waiting for a cheaper version to follow...
---
More Pop Faves
---



---