<! MP3 00/00/00 > <! outside 00/00/00 > <! pix 00/00/00 > <! icons 03/01/11 > <! UPDATES: 06/30/14 - Month of June: A-Z restructure, with pix to 280, links updated, etc. >
---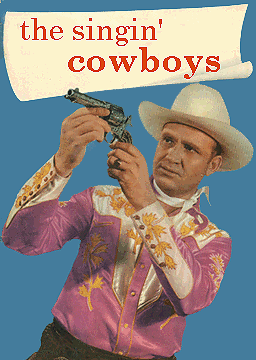 Howdy! This page is part of my guide to "western" music, the legacy of the so-called "singing cowboys." You gotta love this stuff, with its sweet, old-fashioned sentimental themes, its love of nature and the great outdoors. Here's a look at the legacy of western music, old and new, with reviews and recommendations to make your next cattle drive the best one yet. This page covers artists under the letter "T" - please feel free to make recommendations or comments if I've missed someone.
(PS - Don't forget the cowgals, as well!)




---
COWBOYS & COWGALS:
A | B | C | D | E | F | G | H | I | J | K | L | M | N | O | P | Q | R | S | T | U | V | W | X, Y & Z | Compilations | Hick Music Styles

---
Art Thieme "Outright Bold-Faced Lies" (Kicking Mule, 1977) (LP)


A delightful set of cowboy songs and tall tales kept alive by laconic storyteller Art Thieme... Among the gems here is his rendition of "The Great Turtle Drive," with an appreciative audience guffawing and groaning at every comedic twist... A classic!
Art Thieme "The Older I Get, The Better I Was" (Waterbug, 1998)

Art Thieme "That's The Ticket!" (Folk-Legacy, 2011)


A nice archival reissue from one of the great cowboy/folk singer/storytellers and master of tall tales... I haven't heard this specific albums, but based on other records I've heard, I bet it's pretty fun.
Dick Thomas "Sioux City Sue" (BACM, 2005)





<! CD D 240 >

Harry Torrani "Yodelling To You" (Binge Disc/Bronco Buster)



<! Bronco Buster CD 9049 >

Harry Torrani "The Greatest Yodeler Of All" (2011)





<! a 3-CD set? Harry Torrani has been credited as one of the world's greatest yodellers and this 3 CD set features all of his greatest recordings which are not available in Australia and New Zealand. >

The Tumbling Tumbleweeds "The Tumbling Tumbleweeds" (2008)

---
Western Music >>
Letter "U"
---