<! MP3 12/08/09, 02/06/13 > <! pix 12/08/09 > <! icons 02/06/13 > <! UPDATES: 02/06/13 - new A-Z, crossref w/ main >

---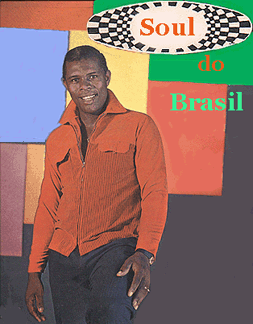 This page is part of a discography of Brazilian Soul Music and Funk reviewing artists under the letter "B"... If you have some favorite albums or artists that you think should be added to this list, feel free to write me and suggest them as well...
---
Brazilian Funk & Soul: A | B | C | D | E-M | N-Z | Soul & Funk Compilations | Other Brazilian Styles
---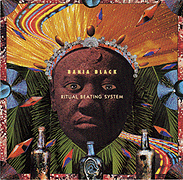 Bahia Black "Ritual Beating System" (Island/Axiom, 1992)


An ambitious and stunningly realized album, bringing together the percussive talents of the Olodum collective, Carlinhos Brown and several North American jazz and funk artists such as Herbie Hancock, Bernie Worrell, Wayne Shorter, and Henry Threadgill. This marks one of the high points of Bill Laswell's career as a multi-directional producer, creating a blend of funk, jazz, avant-jazz, art-rock and Afro-Brazilian pop that is actually more successful than most Brazilian fusion projects. Challenging, but also highly listenable.


<! Zeca Baleiro (??) >


Banda Black Rio - see artist discography




Chico Batera "Ritmo" (Som Livre, 1979)
A manic mix of Santana-esque soul/rock/salsa and tightly crafted, Dazz Band-style funk... Drummer Chico Batera, a prolific studio session player, breaks out as a solo performer on this funky, uptempo set, which has some pretty tight grooves and is actually one of the best Brazilian funk records I've heard. Yes, in some regards it can be irritating (the shrill guitar solos, in particular) but mostly it's a booty shaker. Definitely worth checking out.



<! B00414TS72 - LP >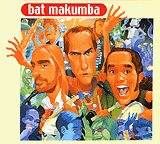 Bat Makumba "Bat Makumba" (Bat Makumba, 2003)



A super-impressive set of Brazilian/latin dance funk tunes, written and recorded by a trio out of San Francisco, CA. Although the band is known for live shows in which they do sizzling cover versions of '60s/'70s tropicalia oldies, this album is comprised entirely of original tunes written by the band... though you'd be hard pressed to tell this apart from contemporary Brazilian manguebeat artists such as Nacao Zumbi or Lenine. The spirits of Gilberto Gil, Jorge Ben and Os Mutantes hover supportively overhead as the Bat Makumba crew work their way through a dizzying array of rhythms, moods and styles, opening with the catchy forro-funk of "Trabalha" to the calming MPB balladry of "Resolucao", soft electronica of "Cantiga" and rowdy, good-time salsa rhythms of "Quiero (Cuba Rum, Cachaca Brasil)." On "Morro De Saudade (Enredo 415)," the band collaborates with the esteemed Velha Guarda da Mangueira, a group of musicians associated with Rio's famously bouyant Mangueira samba school. All in all, this disc by Bat Makumba is quite a feat: if any band from the EU stands a chance of having their music covered by someone back in Brasil, I imagine it would be these guys! Heck, they're even named after a Gilberto Gil song... what more could you want? Highly recommended.

Bat Makumba "Boteco" (Bat Makumba Records, 2008)



(Produced by Carl Remde & Bat Makumba)
This San Francisco-based dance band plays Brazilian music with a vengeance. The Brazilian rhythms are dense and the tempo furious -- an other tracks delve deep into American-style funk and even a bit of hippie-ish folk-jazz. Some of it's really groovy, reminding me of the wildly eclectic Brazilian manguebit of the 1990s, or the more modern hip-hop flavored "baile funk"of the last few years. Other tracks may try your patience a bit (the weirdo-funk song "Homo Sapiens," for example, is way too self-indulgent for me) but some of it's pretty cool. If you were drawn to Brazilian music for the swank harmonies and mellow elegance of classic bossa nova and MPB, this world-beat blast will be a new sound for you; depending on your temperament and taste, it may be either exasperating or exhilarating... Honestly, I found it a little exhausting. Still, I suspect they are pretty fun live.
Bebeto - see artist profile
Jorge Ben / Jorge Benjor - see artist profile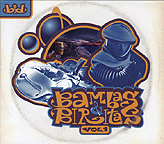 BiD "Bambas & Biratas, v.1" (MCD/Soulcity, 2005)


Featuring a veritable who's-who of Brazilian hip-hop'n'soul, both old and new, this is a fairly sophisticated, mellow set, with a funky soul-fusion feel. Eduardo BiD is the main artist, playing host to an impressive cast of Black Rio samba-soul elders and contemporary hip-hoppers... Carlos Dafe, Seu Jorge, Marku Ribas and Elza Soares are among the big-name guests... which is kinda cool, although the now-over-the-hill Soares brings things to a painful, grinding halt when she croaks her way through an extended solo on "Mandinguera." (I know she's lauded as a living legend and all, but Ella Fitzgerald she ain't...) This isn't really my cup of tea, but it is one of the finer contemporary albums of its kind, and it thankfully forsakes the louder, more confrontational rap attacks of groups such as Afro-Reggae or the irritating techno-bleats of the "funk carioca" crowd. So, for folks looking for a low-key middleground to help them explore the booming Brazilian hip-hop scene, this is a pretty cool record to start your explorations. Worth checking out.
Tony Bizarro - see artist profile

Waltel Branco "Meu Balanco" (EMI, 1975/Mr. Bongo, 1995)



Despite the cheerleading from the acid-jazz contingent, I found little on this all-instrumental album to get excited about. The opening tracks are kind of funky, in a '70s fusion kind of way, but then it starts to dip into the softer language of Philly soul and soundtrack music. There are some OK, mellow grooves, but way too heavy on the fusion/easy listening tip, and not that vigorous overall. I mean, I'd prefer a plain old LA Express album to most of this album... and that's not necessarily meant as a compliment to Tom Scott! Still, retroholics and slee-zee listening aficianados will find a lot to get excited about here...
Carlinhos Brown - see artist profile
---
Brazilian Soul & Funk - Letter "C"
---



Other Brazilian Styles
Main Brazil Index


---