<! MP3 12/08/09 > <! pix 12/08/09 > <! icons 00/00/00 > <! UPDATES: 02/06/13 - new A-Z, crossref w/ main >

---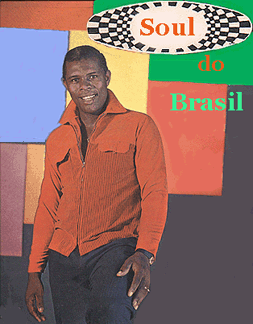 This page is part of a discography of Brazilian Soul Music and Funk reviewing artists under the letter "D"... If you have some favorite albums or artists that you think should be added to this list, feel free to write me and suggest them as well...
---
Brazilian Funk & Soul: A | B | C | D | E-M | N-Z | Soul & Funk Compilations | Other Brazilian Styles
---




Carlos Dafe - see artist profile


<! Vanessa Da Mata???? maybe if she gets her own page? >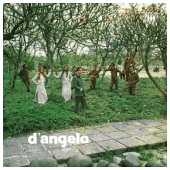 D'Angelo "D'Angelo" (Equipe, 1970) <! year? >



Sort of a samba-rock touchstone, this was the lone album released by organist D'Angelo, who certainly had a funkier feel than, say, Walter Wanderley or many other Brazilian keyboardists. Nonetheless, this is still a pretty easy-oriented, lounge-y set, with a few uptempo, soul-oriented tracks and a lot of softer stuff as well. I'm curious about how tapped into the "Black Rio" soul scene this guy was: he covers several Tim Maia songs and a couple by Cassiano -- was he in somebody's band or something? I'm also curious about who was backing him here: the drumming in particular seems pretty sharp. This record was re-released by WhatMusic in the 2000's, and apparently D'Angelo was pretty down-and-out when the label got in touch to give him his royalties. But, decades later, here is his legacy!



<! 01 - Coroné Antônio Bento (Luis Wanderley / Jočo do Vale) 02 - Padre Cícero (Tim Maia / Cassiano) 03 - Curto de Véu e Grinalda (Moraes Moreira / Galvčo) 04 - BR 3 (Antônio Adolfo / Tibério Gaspar) 05 - Agora (Ivan Lins / Ronaldo Monteiro de Souza) 06 - Eu Também Quero Mocotó (Jorge Ben "Jorge Benjor") 07 - Cristina (Carlos Imperial / Tim Maia) 08 - Primavera (Cassiano / Silvio Rochael) 09 - Procurando Tú (Antônio Barros / J. Luna) 10 - Azul da Cor do Mar (Tim Maia) >

Daude "Daude" (Tinder/Natasha, 1996)


Poppy soul music from Bahia, featuring smoothed-out, funky-drummered versions of songs by Carlinhos Brown, Caetano Veloso, and Jorge Ben. Gilberto Gil's guitarist, Celso Fonseca, plays throughout and provides several songs. When I first heard this album, I thought it was really cool hearing a Soul II Soul style mix em portuguese... But revisiting this album, I find it hasn't held up that well; now it sounds jittery and a little forced. One of the more compelling moments is her version of "Objeto Nao Identificao", a tropicalia era favorite of Gal Costa's.
Daude "Daude II" (Natasha, 1997)


Daude "Neguinha Te Amo" (RealWorld, 2003)



A disappointing follow-up to her slinky debut... Daude's funky side is engulfed by a light, frothy, slightly dancey pop sensibility. It's a pretty lightweight mix of hiphop-tronica and Brazilian-style pop, easy on the ears and full of positive lyrics about being black, female and Brazilian... But there's a treble-heavy perkiness that can be a bit grating. That being said, by the end of the album I was mostly on board with what she was doing. It's worth checking out, though you might also find it a bit too prefab.
Daude "Simbora" (Natasha, 1999)





<! ?? >

Max De Castro "Samba Raro" (Trama, 2000)



The debut album by Max De Castro, son of samba-soul pioneer Wilson Simonal, and brother to Trama labelmate Simoninha... Haven't heard this one yet, but I'm definitely curious. I'll keep you posted.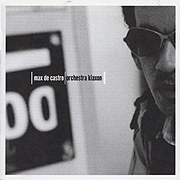 Max De Castro "Orquestra Klaxon" (Trama, 2002)



A canny, soulful, impressive mix of styles... Rio hipster Max De Castro sails through hip-hop, jazz, modernized samba, soft-soul and clubby electronica, all with equal ease. The disc is paced like a fine, mellow set by a knowledgable club DJ, but it's from real performances that call on the talents of numerous luminaries in a variety of Brazilian styles. For example, on the jazz cut, "O Nego Do Cabelo Bom," he jams with old-school Braz-jazzers Wilson Das Neves and J.T. Mierelles; other guests include singers Paula Lima and Patricia Marx, as well as co-songwriters Nelson Motta and Seu Jorge. De Castro lays claim to Brazil's pop-rock past, calling his music "jovem vanguarda," and backs it up with contributions from teen-scene old-timers Erasmo Carlos and ex-Mutante Liminha. It's a pretty impressive lineup, not to mention the horde of younger, fresh-faced players that form the core of his band, notably percussionist Fred Prince... Much of this album intersects styles that I don't like -- particualrly modern R&B and club music -- but nonetheless I found it consistently fresh and engaging. Definitely worth checking out!
Max De Castro "Max De Castro" (Trama, 2005)


Max De Castro "Balanco Das Horas" (Trama, 2006)



Miguel De Deus "Black Soul Brothers" (Copacabana, 1977)
Funky music, terrible singer. I mean, like, the backing band is really in a deep groove, and De Deus is really, really annoying -- terrible tone, grating personality, and a total spazz. I bet it was a lot of fun seeing him live -- it's a very high-energy performance -- but on wax, it's too manic and unmelodic for me, even worse than Tim Maia or most of the other Brazilian soul singers. Apparently this was the only album of his career, yet while I have to say I find his singing to be irritating, the record itself is definitely a historical gem... If you're seriously checking out classic Brazilian funk, this is a record you'll want to track down.


<! the only solo LP released by Miguel de Deus - Black Soul Brothers (1977). Miguel de Deus was active since the mid 60's. He took part as member of some important bands, such as Os Brasoes and Assim e Assado, some kind psychedelic joke based on Secos e Molhados. Miguel de Deus was born in Bahia and now lives in Sao Paulo, I could not check if Miguel de Deus is still active or retired from the scene. Tracks include: 01 - Cinco Anos (Miguel de Deus) 02 - Pedaćos (Miguel de Deus) 03 - Mister Funk (Miguel de Deus / Nelsčo Triunfo) 04 - Flaca Louca (Miguel de Deus) 05 - Black Soul Brothers (P. Rocco / Santiago) 06 - Lua Cheia (Miguel de Deus) 07 - Pode Se Queimar (Miguel de Deus) 08 - Fábrica de Papéis (Miguel de Deus) > <! Miguel de Deus foi um dos músicos mais versáteis dos anos 70, e ao mesmo tempo menos conhecido do grande público. Miguel nasceu em Ilhéus, na Bahia. Já morando no Rio de Janeiro em meados de 1969, formou a banda "Os Brazões" que explorava as influźncias africanas na música e na maneira de vestir e danćar. A banda fazia uma mistura de rock e psicodelia com elementos da música brasileira e africana e chegou a acompanhar Gal Costa em uma de suas turnźs no final dos anos 60. Em 1974, Miguel de Deus criou a banda "Assim Assado", muito bem "inspirado" no grupo Secos e Molhados. Em 1977, Miguel de Deus criou talvez o LP mais obscuro da black music setentista brasileira, o disco: "Black Soul Brothers". Convidado pela gravadora Copacabana para registrá-lo, o disco é exercício glorioso do movimento black brasileiro. Ilustrado por um poderoso cabelo black power na capa, Miguel registrava naquele momento a sua verdadeira faceta, essa que esteve presente sempre em todas as fases musicais que desfrutou. Envolto no mais puro clima de festa, Miguel de Deus gravou Black Soul Brother exatamente como quem fazia parte da música pela festa, e nčo o contrário. Tudo soa magicamente solto e avesso a qualquer amarra caricatural ou poses: nčo é o vocal principal o maior primor técnico do disco, mas a espontaneidade com o qual solta e exterioriza bordões e pregaćões em nome do black e do soul. Assim ocorre com "Cinco Anos", e até em uma nova versčo de "Pedaćos", a mesma presente no disco da banda Assim Assado. Miguel nčo teve medo de transformar o maroto samba rock em funk rasgante, com espontČneos vocais e aquele climčo. > <! Thalma De Freitas - ???????? >


Sandra De Sa - see artist profile




Raul De Souza (Raulzinho & Impacto 8) "International Hot" (Equipe, 1968)


A pretty funky set from an American-style party band whose sound never quite clicked with Brazilian music fans... Trombonist Raul De Souza led this soul-oriented octet, which also featured drummer Robertinho Da Silva, organ player Helio Celso and saxophonist Oberdan Magalhaes (later of Banda Black Rio). The "Black Rio" soul sound hadn't really hit Brazil yet, so these guys were kind of shooting in the dark... But it's a fun set, a mix of earnest funk and deliberate kitsch... They covered hits like "Spinning Wheel" and "You've Made Me So Very Happy," alongside giddy instrumentals with titles like "Fried Bananas" and "Cantelope Island." It's goofy, but better than I had expected... Worth checking out.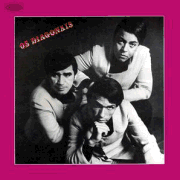 Os Diagonais "Os Diagonais" (CBS-Epic, 1969)


A fun set of Brazilian pop-soul, with a youthful, cheerful vibe. This Rio-based band featured several key players in the burgeoning "Black Rio" soul scene, notably singer-guitarist Hyldon Souza and singer-songwriter Cassiano. In the late '60s, they backed Tim Maia, who was perhaps the most influential of the Brazilian soul singers. This was the band's first full-length album, recorded after they had been together several years and recorded a few singles, and has kind of an Arthur Conley-ish feel... Not quite all-out funky, but close. Personally I find this a lot more enjoyable than their later work in the 1970s (particularly Cassiano's) where the music got pretty overbaked. Here, it's still all fresh and earnest, and not too serious or syrupy. Definitely worth checking out.


Os Diagonais "Os Diagonais (Cada Um Na Sua)" (RCA, 1971)


This was the second and last album by Os Diagonais... Several of the songs on this disc were written by Cassiano, whose own solo career stretched through the 1970s... The album opens with some overly-bright, perky sunshine-pop, straight out of the Southern California/LA playbook; Philly-style soul and a bit of harder funk come into play later. I can't say I actually liked this record that much -- most of the songs seem a bit shrill and hyperactive -- but serious students of Brazilian funk and soul will definitely want to check it out.

Di Melo "Di Melo" (Odeon, 1975)


This mid-'70s groover has ties to the nascent soul & funk scene, but even more in common with the exploratory acoustic fusion of Gilberto Gil around the same time. A missing gem from MPB's post-tropicalia golden age... Definitely worth tracking down!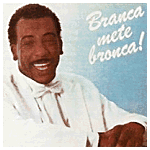 Branca Di Neve "Branca Mete Bronca!" (Continental, 1987)


I was drawn to this disc because I notice it had several songs from some notably funky Brazilian soul/pop artists such as Jorge Ben, Marku Ribas and Itamar Assumpcao... But this is a pretty soft-centered pop album, with not a lot of bite to it... Nothing much to get excited about, really.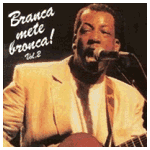 Branca Di Neve "Branca Mete Bonca, v.2" (Continental, 1988)


Bleah. There's just no energy to his vocals, and lots of weak, tepid pop arrangements. What's the deal with this guy? Why did they record him? And why did they reissue his records on CD? I don't get it.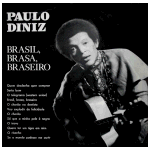 Paulo Diniz "Brasil, Brasa, Braseiro" (Beverly/Copacabana, 1968)


The debut LP from songwriter/actor/drummer Paulo Diniz, who had recorded his first singles a couple of years earlier. This is funky, soulful pop, loosely in the jovem guarda style, but with a hard edge and a measure of grit that isn't often heard within the teenybopper JG canon... Some of this is relatively slight material, but there is an underlying solidity to this album that belies the conventional, romantic pop songs and undisciplined soul wailing that Diniz tilted towards. Indeed, compared to better-known Brazilian soul singers such as Tim Maia and Cassiano, Diniz is a much more skillful and varied performer. This disc only hints at the depth he had in him (check out his next record, Quero Voltar Pra Bahia...) but it's still a cut or two above many Brazilian pop-rock albums of the era. Worth checking out.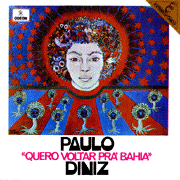 Paulo Diniz "Quero Voltar Pra Bahia" (EMI-Odeon, 1969)


Wow. Who knew? This is a surprisingly, thrillingly funky album, with an unusually accomplished psychedelic sound... quite a leap from his demure jovem guarda origins! Even on the slightest, poppiest tunes, Diniz has a fat, full sound backing him up, a rich funk-rock mix that recalls the best early work by Jorge Ben and Gilberto Gil. The title track is a pretty dumb, fluffy tune, sung in English, and has been covered by several artists over the years; this version is the original, sung by the composer. But the real eye openers on this album are his cover of Lupicino Rodrigues' old samba, "Felicidade," sung here as sort of an acid-soul roda de samba, with an out-of-control female chorus and a heavy, heavy backbeat underneath the vocal refrain. This is followed by a sizzling funk number, "Marginal III," with slinky guitar riffs worthy of Ben's best work. Diniz's vocals have their ups and downs -- I'm not fond of the uncontrolled, growling "soul" school of Tim Maia and Eduardo Arajao, which is where Diniz seems to have thrown his hat, but for the most part he sounds fine, coasting atop some of the best, fullest acid-pop arrangements I've heard on a Brazilian record of this era. This is a hidden nugget... Definitely recommended!
Benito Di Paula - see artist discography
Joao Donato - see artist discography
---
Brazilian Soul & Funk - Letters "E" through "L"
---



Other Brazilian Styles
Main Brazil Index


---