<! MP3 09/12/08, 12/02/09 > <! update 09/12/08, 12/22/09 > <! pix 12/22/09 - bigger x > <! icons 01/23/11 >

---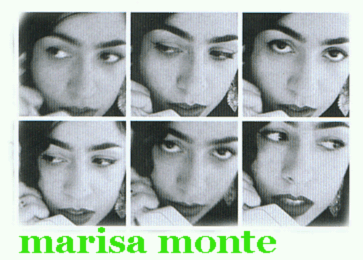 Marisa Monte is one of Brazil's most striking and dynamic modern MPB artists. An excellent vocalist and songwriter, Monte has collaborated with Brazilian/American producer Arto Lindsay, as well as fellow Brazilian pop pioneers Arnaldo Antunes and Carlinhos Brown. A key architect in the movement to refashion and reinvigorate bossa nova and MPB, she has delved into record production and increasingly pursued an ornate, soul-drenched style that is quite unique. Monte is the daughter of Carlos Monte, one of the directors of the famed Portela samba school, , of which she is also a patron. She is founder of the independent Phonomotor record label, which issues her own albums as well as other projects which she champions, such as the Velha Guarda Da Portela, a group of samba old-timers from the Portela escola. One of the most innovative and adventurous Brazilian artists around, Marisa Monte is also one of my favorites. Here's a quick look at her work...
---
Discography
---

Marisa Monte "MM" (EMI, 1988)



A concert album, recorded in Rio, with cellist Jaques Morelenbaum in the ensemble... Although this shows a wide breadth of influences -- from the classic tropicalia of Os Mutantes and the soul stylings of Tim Maia to more traditional samba material by folks such as Candeia and forro from Luiz Gonzaga, these live recordings lack the richness and subtlety of her later, more layered studio work. From a vampy blues remake of "Gato Negro" (an old jovem guarda hit), Monte shifts into North American standards such as "I Heard It Through The Grapevine" and "Bess You Is My Woman," with the transition point, cleverly enough, being the Portuguese version of "South American Way," reclaiming a classic of faux-latino Hollywood kitsch. In comparison to her later records, I'm not wild about this disc, but it's not bad. The highlight is "Lenda Das Sereias", an old carnival tune from the '70s, when old-school pagode ruled the land. (Interestingly enough, that song along with much of the older samba material was left off the video version of the concert, and the song order is also much different... The video, however, is more interesting than the album... See below for more details.)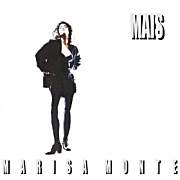 Marisa Monte "Mais" (Capitol/World Pacific, 1991)



(Produced by Arto Lindsay)
An early collaboration with expatriate genius Arto Lindsay, who produced the album and brought in many of his artsy downtown New York pals, such as Marc Ribot and Marty Erlich... Saxophonist John Zorn even puts in a couple of turns as part of a restrained horn section... This album alternates between beautifully lyrical tracks ("Eu Nao Sou de Sua Rua," "Diariamente"), adventurous modern pop ("Beija Eu"), and other efforts which are a little cluttered and clunky. But, mostly -- wow. Monte's gift for intuitive lyricism is striking, and the overall vibe of this album is far ahead of most contemporary MPB cross-cultural mixing in terms of it's restraint and classy presentation. Also features several songs written or co-written with art-rocker Arnaldo Antunes, and nods towards classic old-timers Pixinguinha and Cartola. Recommended!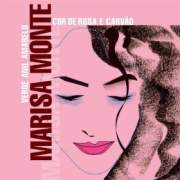 Marisa Monte "Rose And Charcoal" (Capitol/Metro Blue, 1994)



(Produced by Arto Lindsay & Marisa Monte)
Monte is frequently cited as a cool young gal who represents the future of MPB -- this simple, graceful album will show you why. Although there are traces of slick pop overkill here, you have to be the mood to find them annoying; mostly what stands out is Monte's phenomenally sweet, gorgeous voice. Technically, she's a much more resonant vocalist than, say, Gal Costa, and while she's not as agile or piercing as Elis Regina, she's up in that league. The arrangements are lush, but relatively restrained, emphasizing beauty and melody over rock-pop bombast -- Monte probes deep into the fabric of ornate pop, but sidesteps the all-too-familiar Brazilian pitfalls of cramming too much in at once. Arto Lindsay produced the album, and fellow New Yorkers Laurie Anderson and Greg Cohen are along for the ride. Brazilian guests include Carlinhos Brown and Nana Vasconcelos on percussion, and Gilberto Gil and Paulinho da Viola on guitar. Gil plays on an excellent version of Jorge Ben's "Balanca Pema," which is also anthologized on Luaka Bop's BELEZA TROPICAL v.2 compilation. Recommended.


<! B000SZDI92 MP3 Cor De Rosa E Carvao>

Marisa Monte "A Great Noise" (Capitol/Metro Blue, 1996)



(Produced by Arto Lindsay & Marisa Monte)
A half dozen studio recordings, and a dozen performed live. Her voice is angelic, although Arto Lindsay's production seems flat and sugary at times. Also there's some faint pandering to the ez listening/world music crowd -- up to you how snooty you want to get about it. Highlights include cover versions of Gilberto Gil's "Cerebro Eletronico," and "Panis et Circensis," off the famed TROPICALIA compilation of 1968, along with a forro finale which quotes the melody from Luiz Gonzaga's classic, "Asa Branca." Some of the new stuff is nice, too, particularly her composition, "Beija Eu." Still, this seems a little less immediate than her earlier albums, a bit more moderated.

Marisa Monte "Barulhinho Bom - Uma Viagem Musical" (EMI, 1996)



(Produced by Arto Lindsay & Marisa Monte)
Okay, so here's the deal on this record: this is the original, 2-CD version of the Great Noise album listed above, but although it has two discs, the songs are exactly the same. The difference? Rather than put the live stuff on a separate CD, the North American version adds it to the same disc. Oh, yeah, and the cartoon drawings on (and in) the album art are censored in the US edition: in Brazil, you could see the breasts and nipples, in the USA, they are blocked out by "banned in Boston"-style black bars (which I actually find to be a quaint retro touch...) Other than that, if you have either version, you're all set, at least as far as the music goes.

Marisa Monte "Memories, Chronicles And Declarations Of Love" (Capitol/Metro Blue, 2000)



(Produced by Arto Lindsay & Marisa Monte)
I guess I'd have to class this one as a guilty pleasure... Brazilian modernist Marisa Monte and her New Yorker compatriot, Arto Lindsay, have honed their sleek soul-and-funk drenched sound to studio-polished perfection, and while this album is a little too slick, it's still pretty engrossing. Less adventuresome and varied than their last few outings, this is a high-gloss audiophile album, densely layered and languidly divulged, with contributions from the regular crowd of Brazilian and New York City cohorts. Includes several collaborations with Carlinhos Brown and Arnaldo Antunes, as well as a nice tunes by Jorge Ben and Caetano Veloso. Veloso's pal, cellist Jacques Morelenbaum also helped craft the album's sound, providing arrangements and playing on several songs. Sure, Monte and Lindsay are playing it safe here, but there are few folks out there who could match them when it comes to this sort of deft technical complexity. Recommended, though with some reservations. (Issued in Brazil under the title Memorias Cronicas E Declaracoes De Amor Textos, Provas e Desmentidos.)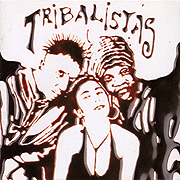 Marisa Monte/Arnaldo Antunes/Carlinhos Brown "Tribalistas" (Phonomotor/EMI, 2002) [Import]


Marisa Monte/Arnaldo Antunes/Carlinhos Brown "Tribalistas" (Capitol/Metro Blue, 2002)



(Produced by Arnaldo Antunes, Carlinhos Brown, Marisa Monte & Ale Siqueira)
Marisa Monte/Arnaldo Antunes/Carlinhos Brown "Tribalistas" (DVD) (Phonomotor, 2002)


A lovely, subtle and profoundly life-affirming record... a true, durable favorite. I keep coming back to this album and it keeps filling me with a sense of elation.... The band's name and all-star cast are an apparent tribute to the Veloso-Gil-Bethania-Costa mid-1970s supergroup, Doce Barbaros (The Sweet Barbarians), but in this case the musicians, neo-tropicalistas Arnaldo Antunes, Carlinhos Brown and Marisa Monte, go for tender restraint, rather than wild excess. It's a remarkably gentle, dreamy set, with an alluring blend of voices and styles. Each of these musicians has been instrumental in deepening the stylistic vocabulary of modern Brazilian pop, and the three have worked together on various projects and albums over the years. This album, however, is a marvel of collaborative creativity, with label owner Monte the album's guiding force and charismatic center, poet Antunes offering cerebral and ironic counterpoint, and soul-samba percussionist Brown mediating between the two, bringing his pure musicality in to balance them both. The songs feature all three artists flowing effortlessly in overlapping parts, with an intuitive connection that is quite marvelous to hear. (You can see it, too: if you can track down the DVD that accompanies this album, their creative process will astound you...) Old-school axe star Margareth Menezes also guests on one song, the catchy and irresistible "Passe Em Casa," one of many beautiful tunes that will echo in your mind for days on end. All in all, this is a very beautiful, inventive and multi-textured record... HIGHLY recommended.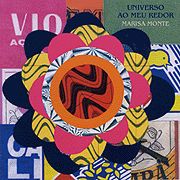 Marisa Monte "Universo Ao Meu Redor" (EMI, 2006)



(Produced by Mario Caldato & Marisa Monte)
A stunning album in which Monte pays tribute to the samba cancao music of the velha guarda (old guard) sambistas of the 1930s, '40s and '50s. She ably interprets songs by Dona Yvonne Lara, Argemiro Patrocino, Jayme Silva, Casemiro Viera and others, adding several new songs written by herself, Carlinhos Brown and Arnaldo Antunes. Everything fits together beautifully -- Monte emphasizes the style's sweet side (rather than its more manic mode), and each track flows effortlessly into the next. This is one of the loveliest albums I've heard in ages! In addition to a guest appearance by Brazilian music enthusiast David Byrne, acoustic samba master Paulinho Da Viola accompanies Monte on most of the album, and contributes a song. Da Viola, now an elder in the Portela samba school, was one of the musicians Monte knew when she was a girl and her father ran the escola... Their long association bears rich fruit here, so many years later. This is one of her finest albums... Highly recommended!

Marisa Monte "Infinito Particular" (EMI, 2006)



(Produced by Marisa Monte & Ale Siqueira)
Like Universo Ao Meu Redor, this record is much more streamlined and stripped down than many of Monte's earlier work; Monte seems to have less to prove in regards to her mastery of modern pop production, and she has taken out many of the stylistic bells and whistles in favor of a mellow, stripped-down sound. It's an effortless outing, sticking to a more pop-rock sound than its samba-oriented companion disc... It's also rather elusive in an odd way... I wouldn't exactly call this an emphemeral album, nor lightweight, nor breezy... The opening tracks are quite pleasant and while they don't have the same gravitas as the Universo recordings, Monte's voice is lovely and a balm on my weary old ears. The weird thing, is, though, having listened to this record perhaps a dozen times, I have never once been conscious of the record's last half... I hear the first few songs and then I just kind of space out on it, and before I know it, the album is over, even on the several occasions I'd meant to listen attentively. I suppose this is testament to both the record's lulling power, and to its cotton-candy lightness. I know a lot of MM fans have said how disappointing they find this record; I wouldn't go so far as to say that, although I have to admit, it doesn't stick to my ribs the same way as some others have. Still, it's certainly worth checking out.

Marisa Monte "O Que Voce Quer Saber De Verdade" (EMI, 2011)



(Produced by Marisa Monte)
Another lovely album from Ms. Monte... Other than a single duet with Arnaldo Antunes, she leaves her Tribalistas connections aside on this one, working with a different set of eclectic adventurers, including several North American artists. Money Mark and Bernie Worrell add some keyboards on a couple of tracks, while Erik Friedlander and Greg Cohen (of John Zorn's difficult/jazz scene) perform on several songs... Brazil's Daniel Jobim drops in to play piano, while a hefty chunk of the playing on the album comes from multi-instrumentalist Dadi, who has helped anchor Monte's band on previous records. There are some places where the experimental touches call too much attention to themselves, but mostly this is one of those lovely, restrained, melodic gems that Ms. Monte excels at. Highly recommended!
Marisa Monte "Verdade Uma Ilusao: Tour 2012/2013" (Universal Latino, 2014)


---
Related Records
---

Velha Guarda Da Portela "Tudo Azul" (Phonomotor, 2000)


(Produced by Marisa Monte)
Marisa Monte bankrolled this absolutely gorgeous acoustic samba album, and released it on her independent Phonomotor label. Relaxed, lyrical, affectionate takes on old samba cancao themes, featuring various members of the Portela samba school, including several influental old-timers. Monte's dad was a Portela director back in the 1960s, and she is now one of the escola's younger members, taking up the flame... This is a beautiful album, frequently and deservedly compared to the Cuban Buena Vista Social Club... HIGHLY recommended!


<! B00160ZFN0 MP3 ? >

Argemiro Patrocinio "Argemiro Patrocinio" (EMI/Phonomotor, 2002)


(Produced by Marisa Monte & Antoine Midani)
Samba composer Argemiro Patrocinio, an elder member of the Portela samba school's velha guarda, is celebrated and spotlighted on this beautiful, reverential album, which features affectionate contributions by MPB and samba stars such as Zeca Pagodinho, Jaques Morelenbaum, and Moreno Veloso. Monte is the driving force behind this project, but while she bankrolled the record, she remains in the background, singing on only a couple of songs, content merely to document, not to dominate. All the songs were written or co-written by Argemiro over his decades-long career, and are performed with a delicious, delicate delivery, marked by lovely instrumental efforts which perfectly frame his gentle, soulful vocals. A lovely record; if you enjoyed the Velha Guarda da Portela album that came out a couple of years earlier (reviewed below), then you should definitley track this one down as well.

Jair Do Cavaquinho "Seu Jair Do Cavaquinho" (EMI/Phonomotor, 2002)


(Produced by Pedro Amorim)
Do Cavaquinho, another central member of the Portela samba school's velha guarda, is celebrated and spotlighted on this fine, affectionate album, which is, amazingly enough, his first solo record. All the songs were written or co-written by Jair over his decades-long career, and samba fans may recognize many of them from other artist's albums. The arrangements by Pedro Amorim warmly frame Do Cavaquinho's now-frail voice. These songs don't barrel along at lightning speed, but they also don't have to: the honied lyricism and well-draped nostalgia are enough to evoke the style's glory days. Recommended.
---
Other Media
---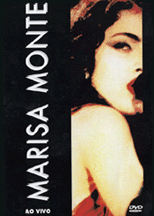 Marisa Monte "Marisa Monte Ao Vivo" (DVD) (Phonomotor, 1988/2003)


Although it was bold of Monte to make her debut with a live release, 1988's MM is not my favorite of her albums. The video version, however, is certainly more interesting than the album itself: it's nice to see, literally, what she was up to at the time. This video shares much of the pedestrian feel of the record... there's a certain clumsy nakedness to the presentation, as Monte telegraphs her dramatic intentions and seems to display more artifice than the subtle touch she would later attain. Still, she also has plenty of raw talent, and all the callowness and showy, overly theatrical gestures in the world can't undercut her vibrant essence. She's clearly an artist on the way up, luminous and with grand ambitions -- her later triumphs would largely just be a matter of pruning out the things that were unnecessary, of making her music sound simpler and sweeter. Guest stars include cellist Jaques Morelenbaum, Braz-jazz legend Paulo Moura, soul singer Ed Motta, and a retro-swing combo called Nouvelle Cuisine, who back her on a somewhat overripe version of "Bess, You Is My Woman Now." On the technical end, the video footage is pretty grainy, though that may be on purpose... Subtitles are in English, Portuguese and Spanish (as on all her videos).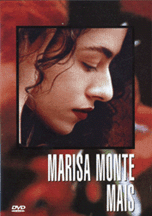 Marisa Monte "Mais" (DVD) (Phonomotor, 1992)


Another concert recording -- sort of. This video cuts between concert footage and interview interludes, where Monte tells us about her childhood, about dancing sambas in her father's escola, about the making of the album, Mais, and about her travels to New York, and how that fed into her creative process. The formal concert itself is fairly drab, with Marisa going through various rock-starrish poses, while a pair of buffed-up male dancers strut through some rather embarrassing routines, and the band plays with a leaden funk-rock clunkiness that belies the beauty of the music. What seems exotic and beguiling on the studio album sounds lunkish and heavyhanded in these clips. But the other sequences are engaging, particularly footage of Monte and Arto Lindsay performing together, somewhat casually and awkwardly at one of New York's premiere art-jazz venue, The Knitting Factory. These scenes are what make this video worth seeing. There's also an enchanting montage-based, video-style version of Arnaldo Antunes's "Volte Para A Seu Lar," which is one of the more ambitious segments of the video. Technically, this is a mixed bag -- the footage of Marisa and Arto has a charming handheld look, but the concert footage in Brazil looks simultaneously washed-out and glitzy, and throughout the editing is a bit too hectic: this would have been much better if they'd lingered more on most of the scenes. But it's still cool to see Monte feeling her oats at age twenty-four, and this video is a good glimpse at her developing persona. Also, as with her other videos, it's a markedly different creature than the studio record, with numerous performances that are unique to the film itself. Definitely worth checking out. (Subtitled in Portuguese, English and Spanish.)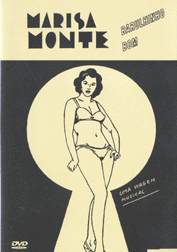 Marisa Monte "Barulhinho Bom - Uma Viagem Musical" (DVD) (Phonomotor, 1996)


This video is quite a different creature than the half-live/half-studio album of the same name -- it has the same songs, but in radically different performances, ranging from concert shows to informal jam sessions with a wide variety of guest artists, with the unifying theme being Monte's championing and embrace of the full spectrum of Brazilian pop... Here she plays host to traditionalists such as Paulihno Da Viola (backed, deliciously, by guitarist Raphael Rabello) and a trio of women from the Velha Guarda da Portela; she reunites the members of Novos Baianos, a radical tropicalia band from the early 1970s who also incorporated samba and choro into their work, and she pals around with her contemporaries, Carlinhos Brown and Arnaldo Antunes, showing us the birth of the Tribalistas band. In addition, tantalizing fragments of an old documentary with mambers of Novos Baianos discussing their then-communal hippie lifestyle, and similarly groovy home movies of Os Mutantes playing dress-up back in the late '60s (clips which Monte used as projections for her live concert stage show...) Although Barulhinho Bom isn't as profound and seamless a work of art as the Tribalistas video (reviewed below), director Lula Buarque de Hollanda has some skillful and elegaic passages, and shows his flair for capturing intimate moments and creative spark. The performances are episodic, which lends itself to fluid, poetic editing, but which can also be disappointing (particularly with the gorgeous footage of Da Viola and Rabello playing acoustic: hopefully this can be released in its full glory at some later date). There are also a few minor technical snags: while subtitles are included in English, Spanish and Portuguese, the English translations are spotty, either stiff and overly literal, or laden with unfortunate typos and grammatical errors; and for some reason the Portuguese titles only run under song lyrics, and not when people are talking onscreen. But these are tiny complaints, easily balanced out by the exuberance and beauty of the film, and above all by the warm, radiant presence of Marisa Monte, who is surely one of the world's most attractive and charismatic women... She's simply glowing here: a woman and an artist in her full bloom, beaming as she draws together all the music she loves, and brings it to share with the world. Magical stuff... well worth tracking down!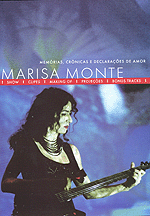 Marisa Monte "Memorias, Cronicas E Declaracaoes De Amor" (DVD) (Phonomotor/EMI, 2002)


Monte and her band performing live with a great light show, beautiful sound, and all her radiant charisma on full display. In some ways this plays out like any old modern rock concert, full of love songs and flashy lights, although the songs gain intensity, and the audience displays a sense of awe as the show goes on. Arnaldo Antunes is a guest perfomer (albeit in pre-recorded, disembodied electronic form, as is New York avant-artnik, Laurie Anderson). Many of the songs are beautifully presented, including oldies by Paulinho Da Viola and Ivon Cury, as well as several strikingly gentle songs written by the triumvirate of Monte, Antunes and Brown, scintillating precursors of their Tribalistas project. This concert video isn't as transcendant as the Tribalistas film, but it's still a nice look at Monte's warm, radiant persona, and her consistently life-affirming world view, and a cool glimpse into the world of Brazilian indie-pop and contemporary middle-class youth culture. A very nice film.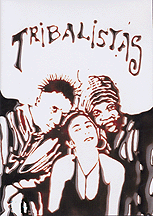 Marisa Monte/Arnaldo Antunes/Carlinhos Brown "Tribalistas" (DVD) (Phonomotor/EMI, 2002)


Wow... what a great video! This is an absolute masterpiece, an amazing portrait of three super-hip, modern Brazilian musicians working together on a truly beautiful project. Director Lula Buarque de Hollanda (Monte's longtime creative partner) did a stunning job assembling this gorgeously shot, skillfully edited film that documents the year-long process that led to the completion of the densely-layered, gently melodic, supremely life-affirming Tribalistas album. The film features in-studio performances of the taping of all the songs, each prefaced by a brief glimpse of the collaborative process that went into its conception and perfection. The friendly creative interplay and cheerfulness of the musicians comes through brilliantly -- I already was a fan all three artists before seeing this video, but now I feel immense affection for them, and a much greater appreciation for them and their muse. The delicate attention to detail and to the texture of their performances is impressive, as is the playful, positive message of their music. Optional English subtitles are a boon for all us dumb Yankees, and additional behind-the-scenes features amplify the insights into their creative bond. The album itself is great, but the DVD is indispensible for fans who want to get delve deeper into the mystique of these fab neo-tropicalistas. HIGHLY recommended!


<! Director: Guilherme Ramalho >

---
Links
---
Check out Marisa Monte's official web site, which includes audio samples, tour and biographical info, lots of wacky graphics and animation, and information about her new record label, Phonomotor. (In English and Portuguese.)
Brazzil Magazine has a nice interview article about Monte that ran in their October, 2001 issue. Get the scoop on Monte's Phonomotor label and the Velha Guarda De Portela project... and much, much more!
All Brazilian Music has a very good, detailed biography and complete discography. (In English and Portuguese.)
---



---