<! MP3 00/00/00 > <! update 00/00/00 > <! pix 00/00/00 > <! icons 02/18/11 >
---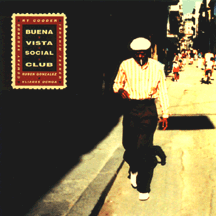 With a little nudge by roots music demigod Ry Cooder, the classic Cuban styles are making a big, big comeback. In 1996, Cooder went to Cuba in search of the richly melodic sounds he had heard on old rumba and guajira records. And while it took a little poking around, he was eventually able put together The Buena Vista Social Club, a crackerjack ensemble of intensely talented old-timers such as pianist Ruben Gonzales, vocalist Ibrahim Ferrer, and acoustic guajira musicians such as Eliades Ochoa and Compay Segundo.
The resulting album by the newly-christened group has since become one of the most phenomenal success stories in the "world music" scene, selling well over a million copies. Albums by individual Club members keep popping up every day, and longtime Cooder collaborator Wim Wenders has released a fab documentary film about the making of the album.
Although Ry Cooder was criticized by some salsa fans for ignoring more contemporary Cuban music and/or romanticizing the old-timey styles, it is clear that his devotion to this project music has sparked a strong renaissance in Cuba's acoustic music scene. And I say, more power to him!
---
Select Discography
---

Buena Vista Social Club "Buena Vista Social Club" (Nonesuch/World Circuit, 1997)



A smooth, wonderous album which taps into sensual and sly sides of older Cuban music, and avoids the blaring flashiness of the newer styles. The success of this record is due in no small part to the input and guidance of Ry Cooder, who has immersed himself many times before into "foreign" music styles which interest him. But, as it turns out, this music isn't foreign to him at all: the influence of jazz-era pop was as pervasive in Cuba as anywhere else, and Cooder -- whose albums in the early 1970s brought Tin Pan Alley to the attention of the roots-music scene -- latches onto it here with masterful grace. As with his mid-70s collaboration with Hawaiian guitarist Gabby Pahinui, Cooder shows a profound understanding of the culture he's entering, while also interjecting his strengths as a melodicist and arranger, sculpting the feel of the album, and creating beautiful opportunities for these older master musicians to show off their chops. In the middle of "Puelbo Nuevo", the trumpet takes a chorus of Harold Arlen's "Stormy Weather," and elsewhere, pianist Ruben Gonzales luxuriates in the corny romanticism of his own solos. As a producer, Ry Cooder understood how to balance the schmaltzy pop elements of the son and the bolero along with the gravity and grace of the afro-cuban rhythms. If only all records could be so lovely!
Buena Vista Social Club "Buena Vista Social Club" (Nonesuch/World Circuit, 1997)


A pricey live import EP. I've seen it, but I haven't heard it.
---
Related Records
---

Afro Cuban All-Stars "A Toda Cuba Le Gusta" (Nonesuch/World Circuit, 1997)



Released in the same breath as the first Social Club album, and featuring many of the same musicians, this disc is a bit of a disappointment. It's closer in style, and more importantly, in tone, to the formulaic dance music which predominates contemporary Cuban pop. Although touches such as cheesy electric keyboards and the like are thankfully absent, this still has a distracting flatness of production, especially on the horn charts, which diminishes the impact of the material. A traditionally-oriented record which I very much wanted to like, but found oddly unengaging.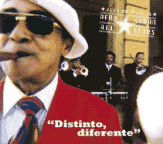 (Juan De Marcos') Afro Cuban All-Stars "Distinto, Diferente" (Nonesuch, 1999)



Okay... now all my doubts about this band are officially dispelled. On the heels of their somewhat flat debut album, comes this dazzling set of muscular, sensuous dance tracks which recalls the best recordings of the '70s NYC salsa scene. The rhythmic punch is there, as is the hypnotic interplay of melodies and lyrics, and the production sounds and feels great. In short, this album is HOT. Bandleader Juan de Marcos, whose dreadlocked, beatific face was all over the Buena Vista Social Club movie, takes center stage here. Along with him are fellow Social Clubbers Ibrahim Ferrer, Cachaito and Barbarito Torres, as well as a crew of sharp young brass players. Excellent!

Buena Vista: The Next Generation "Buena Vista: The Next Generation" (Pimienta, 2002)



Bandleader Juan de Marcos brought together this jam session which features many of the descendants of the BVSC crew (and many of their golden age compatriots such as Felix Chappotin, whose son, Elpidio, toots the trumpet on several tunes). Also included are progeny and close relatives of Ruben Gonzales, Miguelito Cuni, Compay Segundo and others. A few old-timers also chime in, such as Pio Leyva and Generoso Jimenez -- it's telling that some of the other Social Clubbers, such as veteran vocalist Puntilla, whose son, Manuel Licea, sings on here, had already passed on by the time this album came out. I wouldn't go into album this expecting the melodic lyricism of the first few BVSC releases -- this is a much more hurried, percussion-heavy affair, a bit harsh by comparison, but it's certainly got plenty of solid musicianship throughout.
Compay Segundo - see artist discography

Ibrahim Ferrer "Buena Vista Social Club Presents..." (Nonesuch/World Circuit, 1999)



This spinoff is the closest to the seductive, fluid feel of the first Buena Vista album. This is hardly surprising since, like the first album, it also features slide guitar and guidance by Ry Cooder, and percussion by Cooder's son, Joaquim. Ferrer is a stunning bolero singer, able to stretch out his phrasing and make the most of the rich instrumental bed provided by Cooder and company. As attested to by decades worth of indifferently produced bolero albums, it's a genre in which it's difficult to strike a healthy balance between romantic schmaltz and sheer cheese. If you've ever wondered about the best way to hear this stuff, look no further. This is a gorgeous collection of slow ballads and swaying dance songs -- Highly recommended!

Ibrahim Ferrer "Buenos Hermanos" (Nonesuch/World Circuit, 2003)



Another fine album by this remarkably powerful septegenarian vocalist. Producer Ry Cooder steps back into the foreground, taking his strongest role as performer and arranger since the first Buena Vista Social Club record. His distinctive melodic sense and loose-limbed, virtuoso playing are evident throughout this disc; the traditionalist detractors who complained about his influence on the original BVSC project will probably want to skip this one, or at least try not to be so crabby about it. (Their loss, though... the rest of us will just have to groove out on it without them!) The most impressive aspect of this album, however, is Ferrer himself... an amazingly vital, expressive performer, well into his fifth decade as a featured performer. Definitely worth checking out.

Ruben Gonzales "Introducing..." (Nonesuch, 1997)



Ironic title for an album by a man who's been playing in the best Cuban conjuntos for the last fifty years. Recently, though, Gonzales has had rough times, and a reintroduction was necessary. When Ry Cooder was putting the Buena Vista project together, he was continually tantalized by mentions of the legendary piano player: Gonzales was the man he would want, too bad he was dead... Oh, no no no... he's not dead, he just has terrible arthritis and had to quit playing... The truth was, though, that Gonzales was in fine health, he had simply lost his piano after a tropical storm ruined it, and didn't have the money to get a new one. Thank goodness for the yanquis. A deft and supple performer, Gonzales luxuriates in his own virtuosity, and indulges in the roundest, corniest, most romantic phrasings, sprinkling in quotes from Tin Pan Alley themes, along with classic Cuban dance riffs and slow waltzlike tunes. This mostly-instrumental record, cut after the success of the Social Club album, showcases Gonzales at his suavest, schmaltziest, and sweetest. It's a treat.
Ruben Gonzales (with The Noneto Cubano De Jazz) "Sentimento" (Egrem, 1999)


To be honest, these big band-flavored mid-'60s jazz recordings are not all that great. Gonzales' piano work is not the main focus of the recording, and Pucho Escalante's Noneto was no Sonora Matancera; the horn charts run flat and sound a bit indifferent. This pretty much sounds like a state-sponsored band running through Doc Severinsen riffs for some sort of "international" Eastern Bloc jazz exhibition, rather than the kickass son ensemble we would have hoped for. Of marginal historical interest to Buena Vista fans -- but not something you should knock yourself out trying to find.

Ruben Gonzales "Chanchullo" (Nonesuch/World Circuit, 2000)



Here Gonzales veers a little away from his affinity for jazz, and into lusher, more elaborately layered, rhythmic dance material. A bigger, warmer sound that's pretty damn nice. Naturally other Social Clubbers are included too, including Ibrahim Ferrer, Eliades Ochoa and Cachaito -- African pop singer Chiekh Lo and Ry Cooder also pitch in. After the album is well underway, Gonzales gets into his trademark sparkling ivory tinklings, and settles into a less heavily orchestrated sound. It rocks.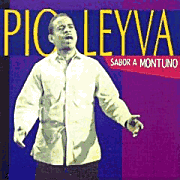 Pio Leyva "Sabor A Montuno" (Virgin-Spain, 1999)


Likewise, this is a pretty swinging album from singer Pio Leyva. You may not have noticed him right off in the BVSC movie; he isn't as prominent as some of the other fellas. But dig these awesome old recordings of Leyva at the height of his powers, back in the 1950s, belting it out in front of bands assembled by the likes of Bebo Valdes and the great Venezuelan ensemble, Orquesta Billos Caracas Boys. It's all pretty hot & well worth tracking down!

Pio Leyva "Yo Baila Con Ella" (Tumbao, 1998)



Another simply stunning set of Leyva's best early work. Man, what a singer. Great musical backup, too, provided by the bands of Mariano Merceron, Nino Rivera and Joaquin Mendivel. If perhaps Perez Prado's '50s mambo recordings are just a little too kitschy for you, then check out these killer sessions, which shares a lot stylistically, but makes no concessions to the softer, goofier pop impuses that other musicians made in order to cash in on the Stateside mambo craze. This is Cuban dance music in its purest, most elevated form, great stuff from beginning to end. Highly recommended. (Note: There are several Leyva collections with this same title; I'm sure the others are also quite good.)

Pio Leyva & Los Soneros De Verdad "A Buena Vista: Barrio De La Habana" (Narada World, 2001)



Pleasant, though unchallenging, new recordings featuring Pio Leyva and a bunch of other players. A nice mix of old-timers and traditionally-oriented young'uns. A nice album... easy on the ears and without icky modern touches.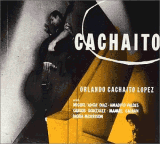 Orlando "Cachaito" Lopez "Cachaito" (Nonesuch/World Circuit, 2001)



Here's a mark of distinction: bass player "Cachaito" Lopez is the only musician to have performed on every BVSC album produced (to date) for Nonesuch Records... Think about that for a while. On his solo album, "Cachaito" explores jazzier terrain, with a series of drifting, expansive instrumentals that show a strong command of traditional Cuban descarga jam sessions, but also a youngster's willingness to explore new stuff, such as the brief forays into hip-hop which kick this album off. Very different from the other Buena Vista albums, but if you're into it, this could be a very satisfying album.

Eliades Ochoa "Sublime Ilusion" (Virgin/Higher Octave, 1999)



Fans of Ochoa's earlier releases on Rounder's Corazon label will not be disappointed with this lovely new record. Smooth production takes some of the rough edges off his rootsy acoustic guajiras, but this only helps the sweetness of the melodies come to the fore. Ochoa's masterful tres guitarwork is highlighted, with playful runs up the scales which will make true fans happy, and the happy into true fans. Ry Cooder drops in for a bit, as well as David Hildago of Los Lobos, whose guitar work fits right in with this folksy, gorgeous style. Highly recommended.

Eliades Ochoa & Cuarteto Patria "The Lion Is Loose" (Rounder/Corazon, 1995)


For contrast, you might like to try these earlier recordings, which are less aggressive, and in many ways more lovely. There is a pronounced emphasis on Ochoa's delicate tres playing, and altogether, this is a very captivating, cheerful album. Highly recommended.

Omara Portuondo "Buena Vista Social Club Presents..." (Nonesuch/World Circuit, 2000)



If you saw the BVSC movie, then you were doubtless struck by Portuodo's dazzling romantic duets with Ibrahim Ferrer. She has made many albums before this on various Cuban and Latin American labels, but this domestic U.S. release is pretty spiffy. too. There's the typically luch Buena Vista sound, and plenty of heartfelt singing by this beloved Cuban diva. Ruben Gonzales plays piano throughout; Pio Leyva and Ferrer pitch in on a couple of songs (including a nice version of the standard, "No Me Llores Mas". Nice stuff.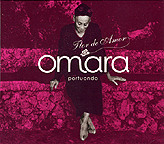 Omara Portuondo "Flor De Amor" (Nonesuch, 2004)



The smoky, sensuous and septugenarian chanteuse of Buena Vista Social Club fame, Cuba's Omara Portuondo returns with another fine set of silken romantic ballads, much in keeping with her long back catalogue. Certain songs stood out for me, such as "Junto A Un Canaveral," but the whole album sounds pretty nice. Several artists who have been in the recent Nonesuch/BVSC orbit accompany Portuondo here, including guitarist Manuel Galban, bassist Cachaito Lopez, Barbarito Torres, and tres whiz Papi Oviedo. It's a class act.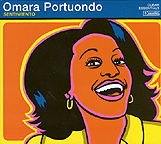 Omara Portuondo "Sentimiento" (Escondida, 2005)



Many fans will find this disc useful in helping fill in her backstory a bit... This features vintage recordings from the early 1970s, and the '80s and '90s as well, providing a sweeping cross-section of her pre-BVSC career. I have to admit, I found much of it a bit too florid for my tastes, and while I do like romantic Cuban material, the straight-up boleros kinda turn me off... But this is a good introduction to Omara's ouvre, and is certainly recommended for anyone who wants to delve into her older stuff. Good, concise liner notes as well... Worth checking out!

Omara Portuondo "Gracias" (World Village, 2008)



(Produced by Ale Siquiera & Swami Jr.)
Well into her 70s, Portuondo remains a vital performer, although clearly she doesn't have the fire or forcefulness that she had as a younger woman... But she sure is classy! This set of ballads and traditional tunes features support by a host of younger artists, notably producer/guitarist Swami Jr., pianist Roberto Fonseca and percussionist Trilok Gurtu, all of whom have a broader global sensibility, but a respect for the classic romantic tradition that Portuondo represents. As on earlier recordings, Portuondo excels when singing duets, and this record has several lovely examples, including collaborations with Brazil's Chico Buarque and Jorge Drexler, of Uruguay. You may have to cut her some slack in terms of her energy levels, but this is still a richly realized album, brimming with emotional life and expressiveness. Definitely worth checking out.

Barbarito Torres "Havana Cafe" (Atlantic/Havana Caliente, 1999)



A swinging, horn-oriented salsa album, with some connection to the whole Buena Vista Social Club thing -- not much to complain about here! It's hot, melodic and has pleasantly varied tempi.

Various Artists "THE STARS OF THE BUENA VISTA SOCIAL CLUB" (Tumi Music, 2000)



For all the folks out there -- and there are quite a few -- who stridently feel that Ry Cooder mucked everything up when he produced the first BVSC album, there's always a collection like this to make you happy. Odds and ends from the state-run Egrem label vaults, featuring all main Social Clubbers in various aggregations over the years. Sure, maybe this is some "other" label horning in on Nonesuch's action, but as long as the stuff is out there, why not? The music's all fine & the disc also includes extensive liner notes with artist bios and the like.
---
Links
---
The Official BVSC Website includes various artist profiles, discographies and an extensive interview with Wim Wenders about the ins and outs of making the film.
Nonesuch Records has a complete line of BVSC albums, all reviewed above, as well as an impressive catalog of other great world music and modern classical releases. Check it out!
Wim Wenders' Homepage has a brief overview of the BVSC projects, as well as a complete filmography of Wenders' other work, and info on Ry Cooder as well... PBS also put up a nice site, after they showed the film...
---



Other Cuban Artists
Main Cuba Index
International Music Index
---