---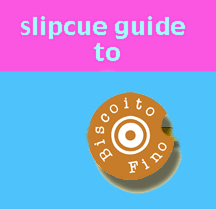 Biscoito Fino Records is the musical home of pianist Francis Hime and his wife, singer Olivia Hime. This page includes reviews of the label's fine MPB albums, as well as several outstanding samba and choro releases of similarly high calibre.
---
Recommended Records
---
Armandinho "Retocando E Choro - Ao Vivo" (Biscoito Fino, 2004)


Dense, dynamic live choro music centered on soloist Armandinho, formerly of the band A Cor Do Som, and of trio eletrico fame... This is all about the flashy fretwork; he doesn't give his listeners or the songs a chance to breathe -- it's all one dazzling virtuoso riff after another. From a strictly technical standpoint, this one's a jaw-dropper, although I'm sure some choro aficianados will lament the headlong rush past the melodic core of many of these tunes. Then again, the choro genre does seem overreliant on a classicist's point of view, so it's probably good to have someone shake things up once in a while.
Maria Bethania "Maracotinha Ao Vivo" (Biscoito Fino, 2002)


See artist profile.
Maria Bethania "Canticos Preces Suplicas A Senhora Dos Jardins Do Ceu" (Biscoito Fino, 2003)


See artist profile.
Billy Blanco/Various Artists "A Bossa Do Billy Blanco" (Biscoito Fino, 2003)


A notably low-key, lounge-y tribute-and-duets album featuring crooner-composer Billy Blanco, whose career spanned both sides of the bossa nova divide. Although less well known outside of Brazil, Blanco has long been a favorite of the bossa and MPB elite, one of their touchstones as they shaped a new pop aesthetic in the 1960s and '70s, and one of Antonio Carlos Jobim's earliest collaborators in the early 1950s. Even here, in his later years, Blanco exudes a strong, bright charisma, and in some ways his relaxed, mature presence is a pleasant contrast to the work of his youth. Guest artists include Leile Pinheiro, Ney Matogrosso, Olivia Hime, Erasmo Carlos, Paulo Jobim and Blanco's son, Billy Blanco, Jr. All the songs on here were written or co-written by Blanco; he performs on about half the tracks.
Geraldo Carneiro "Por Mares Nunca Danca" (Biscoito Fino, 2001)
Here's an unusual one: a spoken word album dealing with the exploration of the New World (or "novo mundo") and the European colonization of Brazil, all set to musical interludes of an Afro-Brazilian and hip-hoppian bent. Might not be for everyone, but it is a very solid performance.
Gilda Oswaldo Cruz "O Piano De Claudio Santoro" (Biscoito Fino, 2002)


An impasssioned recital of several challenging modern classical pieces composed by Claudio Santoro, one of the key figures in Brazilian classical music during the 1940s, '50s and '60s. Oswaldo Cruz's performances are in turns subtle and strident, matching the dense, dynamic scores in content and tone. Certainly a different kind of Brazilian music than the MPB, samba and jazz we normally hear!
Paulinho Da Viola "Meu Tempo E Hoje" (Soundtrack) (Biscoito Fino, 2003)


See artist profile.
Dominguinhos/Sivuca/Oswaldinho "Cada Um Belisca Um Pouco" (Biscoito Fino, 2004)


Wow!Ê Talk about your accordion music superfests!Ê Three veteran forro stars team up for a giddy, propulsive set of classic forro and baiao instrumentals, all performed at a manic, lightning pace, with each artist adding his own layer to the dense, fast-paced mix.Ê Rhythm piles on rhythm, creating sort of a hyper-syncopation that makes the music simply irresistible.Ê I will readily confess that I often find forro music and (shhhh! don't tell anyone!) accordions themselves a bit monotonous at times, but this is an album that transcends the limitations of the style... It's a really fun, kinda wild little set... well worth checking out!
Zeze Gonzaga "Sou Apenas Uma Senhora Que Ainda Canta" (Biscoito Fino, 2002)
A surprisingly strong set of ballads and Brazilian standards from this septegenarian diva. Gonzaga's career spans back to the pre-bossa days of the "radio singer" scene. Like her late-1950s contemporaries Dolores Duran and Elizeth Cardoso, Gonzaga naturally made a welcome transition into the bossa sound, and this collection reflects that breadth, pairing material by Tito Madi and Ary Barroso alongside songs by Antonio Carlos Jobim, Joyce, and Chico Buarque. The sparing accompaniment, anchored mainly by pianist Cristovao Bastos and guitarist Joao Lyra, is restrained and understated, giving free rein to enjoy Zeze's expressive vocal interpretations. Worth checking out!
Simone Guimaraes "Casa De Oceano" (Biscoito Fino, 2003)


A lush and, yes, somewhat oceanic set of MPB ballads by songwriter Simone Guimaraes... Her voice is comparatively fragile, and when guest stars such as Maria Bethania join her, Guimaraes quickly has to cede center stage; a duet with Milton Nascimento, however, has a pleasant synergistic effect. A slew of talented musicians help sculpt the sound of this album, including Francis Hime, Guinga, and extensive collaboration from Bethania's own guitarist and bandleader, Jaime Alem. On the smooth side, but for fans of modern Brazilian ballads, a pretty nice disc.
Francis Hime "Choro Rasgado" (Biscoito Fino, 2002)


A delightful update of the classic choro style, which emerged at the turn of the 19th and 20th Centuries as a Brazilian parallel to New Orleans Dixieland and jazz. Here classic choro themes are smoothed out and given a sleek, modern, MPB gloss, but quite pleasantly so. Hime seldom overplays his hand, and this is a lovely record from start to finish, glitzy at times, but not overly so. The songs are all Hime originals, but have a perky bounce that will be appreciated by fans of classic choro tunes by Jacob do Bandolim or Pixinguinha. Recommended!
Francis Hime/Various Artists "Sinfonia De Rio De Janeiro De San Sabastiao" (Biscoito Fino, 2002)


This peppy, operatic MPB musical features a libretto by Paulo Cesar Pinheiro and Geraldo Carneiro, with music by Francis Hime and strong performances by Ze Renato, Sergio Santos, Leila Pinheiro, Lenine and Hime's wife, Olivia. I was surprised by how much I enjoyed this high-concept album -- the direction and arrangements are quite crisp and clear-cut, smoothly achieving the glitzy, sweeping grandeur aimed at in similar efforts of the 1970s (particularly by Elis Regina), but rarely with such elegance or economy. For fans of MPB's old-fashioned pop-cabaret crossovers, this is an album worth tracking down and checking out. Recommended!
Olivia Hime/Various Artists "Estrela Da Vida Inteira Manuel Bandeira" (Biscoito Fino, 2001)


Perhaps her most ornate album, this set includes versions written by an all-star cast of the Brazilian pop elite: Gilberto Gil, Milton Nascimento, Ivan Lins, Dorival Caymmi and others. The approach is strictly sleek, lush, sophisticated, high-gloss, jazzy MPB, the kind of music listeners either love or hate. It's not my favorite style, but folks who go for this will certainly enjoy this album; Hime's voice sound particularly lovely amid these lavish arrangements.
Olivia Hime "Serenata De Uma Mulher: Olivia Hime Canta Chiquinha Gonzaga" (Biscoito Fino, 2002)


An elegant MPB update of the classic compositions of one of Brazilian music's most important female artists, choro pioneer Chiquinha Gonzaga, who was one of the most prolific songwriters of the first third of the 20th Century. This disc only has a dozen of Gonzaga's compositions -- a scant sampling of the hundreds of possible candidates -- but the performances are uniformly pleasant, and folks unfamiliar with Gonzaga's legacy will appreciate the window into her work. Nice album, with tasteful arrangements and lovely vocals.
Olivia Hime "Mar De Algodao: As Marinhas De Caymmi" (Biscoito Fino, 2002)


A tribute to the songwriting of popular samba composer Dorival Caymmi, whose attachment to and reverence for the sea was legendary. This album is conceived as a series of song-cycles: the sea in the morning, the sea by day, the sea at night. In some places the baroque arrangements are fairly unconventional; in others Hime displays a markedly formalist MPB approach -- very ornate, refined and sugary sweet. Her own, rather understated vocals are close in temprament to Caymmi's own plainspoken singing style. Rodolfo Stroeter produced and engineered the album; Olivia and Francis Hime wrote the arrangements, with Tutty Moreno, Sergio Santos and others performing throughout.
Joyce "Gafieira Moderna" (Far Out/Biscoito Fino, 2001)


This one is pretty similar in tone to her Hard Bossa album on Far Out, which is to say, it's a solid, quite enjoyable MPB-jazz outing, with some questionable guilty-pleasure-ish undertones... My anti-cheesy-music girlfriend can't stand it, but I thought it was pleasant and pretty cohesive. Joyce sounds a lot like mid-'70s Gal Costa, with a smidge of Alcione-style samba bounciness thrown in on top; both her voice and guitar work remain in top form. If you like her other stuff, this album will not disappoint you.
Lucinha Lins "Cancao Brasileira: Lucinha Interpreta Sueli Costa" (Biscoito Fino, 2002)


A well-crafted set of MPB ballads, which should appeal to fans of Gal Costa and Maria Bethania's cabaret-oriented style. Lucinha, who was married to Ivan Lins, is backed here by pianist Gilson Peranzzetta and his ensemble. Rio-born songwriter Sueli Costa was a favorite of slick '70s performers such as Simone, Joanna, Ney Matogrosso, Fafa de Belem, Maria Bethania, and -- one would assume, especially since she collaborated often with Aldir Blanc. Costa recorded sparingly in the late 1970s; this affectionate tribute should help bring her music to the attention of a new generation of MPB fans.
Miucha "Compositores" (Biscoito Fino, 2002)


An elegant collection of sweetly orchestrated, torchsong-y MPB ballads by vocalist Miucha (these days best known as the mother of Bebel Gilberto). The song selection includes material by Carlos Lyra, Joao Donato, Tom Jobim, Francis Hime, Vinicius De Moraes and others; many of the songwriters honored on this album also contribute glowing testimonials to the strength of Miucha's oft-underrated vocal work. Guinga, Francis Hime, Jacques Morelenbaum and others provide restained, effective musical backup. If you like the swankier end of Brazilian pop, this is a fine album to check out.
Nos Quatro "Nos Quatro" (Biscoito Fino, 2003)


Blechh. An updated (or retro?) version of the old group vocal style pioneered by Quarteto Em Cy. It turns out it's not just the gals from QEC I don't like -- it's the style itself. It's just too glitzy and glib for me, too perky and fey. This foursome is composed of three gals, one guy: Fabiola, Celia Vaz, Ana Zinger and a fellow named Marcio Lott, along with musical backup by a compct band with Robertinho Silva holding down the percussion. Talented folks, but still not my cup of tea.
Orquestra De Camara Rio Strings "Fantasia Brasileira" (Biscoito Fino, 2004)


A fine modern classical performance, featuring work by four composers -- the prelude to "Bachianas Brasileiras No.4," by Heitor Villa-Lobos, who was sort of the Bela Bartok of Brasil, mixing folkloric and popular themes with dense, highbrow musiciality, opens the album, and it is a real winner, a cool, eliding progression that butts up against the atonal school. This is followed by a medley of songs by pop-classical keyboardist Wagner Tiso, who solos on the performance, and then a piece by Cesar Guerra-Piexe (who I've never heard of) and closes with a more galloping number by Francis Hime, a tune which seems to have more than a smidge of Copeland to it. I readily admit I am no expert in classical music, but I did like this recording, particularly what I took to be a notably accomplished take on Villa-Lobos's work. Nice stuff... recommended!
Quito Pedroso "Luz E Pedra" (Biscoito Fino, 2001)
Soft, light, fusion-y jazz instrumentals, featuring saxophonist Pedroso and several younger jazz players whose names will doubtless become more familiar in years to come. Not my cup of tea, but certainly strong for the style.
Clara Sandroni "Clara Sandroni" (Biscoito Fino, 2002)

Clara Sandroni & Marcos Sacramento "Sarava, Baden Powell" (Biscoito Fino, 2002)


A somewhat brisk tribute to acoustic guitar genius Baden Powell... Sacramento and Sandroni don't quite strike the same rich, subtle, mystical range as Powell did... But then again... who does?
Sergio Santos "Africo: Quando O Brasil Resolveu Cantar" (Biscoito Fino, 2002)


The first half of this disc has several dreamily complex, easily melodic tunes, with gently interlocking, African-tinged song structures similar to his work on the Blue Jackel label. The second half slides into a slick soft-jazz mode that I don't much care for, particularly when the soprano and alto saxophones become too prominent. But fans of Milton Nascimento and of more ornate, jazz-colored MPB will probably enjoy this quite a bit... For folks more on the "world music" tip, the first few songs are quite lovely.
Wagner Tiso & Ze Renato "Memorial" (Biscoito Fino, 2002)

Marcelo Vianna "Teu Nome, Pixinguinha" (Biscoito Fino, 2002)
An unusual update on the music of choro pioneer Pixinguinha... The old master's spritely instrumental tunes are given new lyrics, written by the likes of Gastao Vianna, Paulo Cesar Pinheiro and Vinicius De Moraes; some of the lyrics are of an earlier vintage, collaborations between Pixinguinha and contemporaries like Joao de Barro and Cicero de Almeida. Youthful vocalist Vianna approaches collection of tunes through the filter of slick, modern MPB, turning the old bouncy choroes into ornate pop ballads. Some tracks retain the upbeat feel of the originals, but others are much slower and more reflective. Definitely a different take on this old material, but fans along both sides of the spectrum will probably be won over by this disc.
Various Artists "1st COMPASSO: SAMBA & CHORO" (Biscoito Fino, 2000)
Various Artists "2nd COMPASSO: SAMBA & CHORO" (Biscoito Fino, 2000)
Various Artists "3rd COMPASSO: SAMBA & CHORO" (Biscoito Fino, 2001)


Various Artists "4th COMPASSO: SAMBA & CHORO" (Biscoito Fino, 2001)
An excellent series of live peformances of old-fashioned samba and choro, with a slew of talented traditionalists and jazz-oriented MPB artists. As the series picks up steam, the musicians become higher-profile, better known artists. The stars include Elton Medeiros, Guinga, Muicha, Francis and Olivia Hime, and Joyce. Far more numerous are the lesser known artists, such as Trio Madeira Brasil, Quarteto Maogani, Luciana Rabello, and others whose fortes lie with the older acoustic styles. A lilt of samba, a whiff of jazz, and a classical touch all combine in these fine performances staged in the Paco Imperial do Rio De Janeiro. Recommended!
Various Artists "O DOUTOR DO BAIAO: HUMBERTO TEXEIRA" (Biscoito Fino, 2003)


A splendid live tribute to composer Humberto Texeira, one of the great founders of modern Northeastern pop... Texeira's legacy tends to be overshadowed by his connection to forro star Luiz Gonzaga, but this fine concert album brings his work to the foreground, with rich, heartfelt renditions of his old baiao compositions from the middle the 20th Century. It's an all-star cast, packed with MPB royalty: Maria Bethania, Chico Buarque, Gal Costa and Gilberto Gil on call for the '70s old guard, Lenine and Rita Ribeiro representing the younger generation, Elba Ramalho and Fagner as Texeira's nordestinho stylistic stepchildren. High marks go to Caetano Veloso for his soft, piercing rendition of "Baiao De Dois," although one of the most surprising artists on here is alt-rocker Lenine, who gives a similarly gentle, exploratory performance. This entire album is quite nice, actually, highlighting the fun, playful, bouncy aspects of Texeira's work, while liberating it from the manic, hyperactive feel of the original, old-school baiao recordings of the 1940s and '50s. This disc does for Texeira's legacy what the BAIAO DE VIRAMUNDO collection did for Gonzaga in 2000: it shows the elasticity and enduring appeal of these gloriously catchy old pop tunes. Recommended!
.

Various Artists "A MUSICA EM PESSOA" (Biscoito Fino, 2002)
The expressive, linguistically inventive verses of poet Portuguese Fernando Pessoa, put to music by a host of MPB luminaries. This set, which includes vintage performances by the late Antonio Carlos Jobim, as well as by Edu Lobo, Nana Caymmi, Francis Hime and others, is mostly fairly staid and orchestral, but occasionally drifts into unbearably schmaltzy terrain, as on the English-language "Meantime," recorded by Ritchie, and on Marco Nanni's strident, melodramatic "Passagem das Horas." Skip a couple of tunes, though, and this is an intriguing, pleasing celebration of one of the greatest poets of the first third of the 20th Century. (For more information about Pessoa, and his various literary alter-egos, check out the Poets.org website.)




Various Artists "LUIZ ECA REENCONTRO" (Biscoito Fino, 2002)
A lushly arranged tribute to bossa-jazz pioneer, pianist Luiz Eca, of the much-vaunted Tamba Trio. This disc emphasizes the most florid, grand aspects of Eca's work -- a soundtrack-ish album by and for musicians who will appreciate the material for its compositional aspects.




Various Artists "MADE IN BRASIL: MPB-FM" (Biscoito Fino, 2002)

Various Artists "MEMORIAS MUSICAIS" (Biscoito Fino, 2002)

Various Artists "MEUS CAROS PIANISTAS" (Biscoito Fino, 2002)
The music of Francis Hime as performed by Wagner Tiso, Antonio Adolfo, Clara Sverner, Joao Carlos Assis Brasil, and numerous lesser-known (but no less talented!) pianists. Pretty nice, mellow stuff, with a hint of a classical piano recital about it.
Various Artists "O SAMBA DO MINHA NOBREZA" (Biscoito Fino, 2002)

---
Videos/DVDs
---
Maria Bethania "Maricotinha Ao Vivo (DVD)" (Biscoito Fino, 2002)
It's a delight to see Bethania performing live, stringing songs and sentiments together like tapestry beads. Well into her ripe and magesterial middle age, Bethania is a commanding dramatic presence, impassioned and playful in her presentation of the rich ironic eroticism of Brazilian popular song. This lavish performance features a sweeping array of material by songwriters as diverse as MPB standardbearers Gilberto Gil, Edu Lobo, Chico Buarque and Djavan to old-fashioned samba and bossa songsmiths including Dorival Caymmi, Ze Keti and Carlos Lyra. Younger artists like rockers Chico Cesar, Lenine and Adriana Calcanhoto are also represented, along with numerous lesser-known composers and poets. Bethania's longtime guitarist Jaime Alem leads the band and helps sculpt the sound, which is at times laid on a bit thick, but easier to handle in a visual format than on record. The DVD includes subtitles in English, French and Spanish, as well as song tablatures for any musicians out there capable of following chord progressions such as F#m7(b5) / B7(#9) / E7(sus4)... etc. I sure wish they'd been making MPB videos like this since the old days -- it'd be great to see the group from Bahia back in their youth as well. Yet even in her fifties, Maria Bethania is still in her prime!
Francis Hime/Various Artists "Sinfonia De Rio De Janeiro De San Sabastiao" (Biscoito Fino, 2002)
This video version of the peppy, operatic MPB musical listed above. Features a powerful libretto by Paulo Cesar Pinheiro and Geraldo Carneiro, with music by Francis Hime and magnetic performances by Ze Renato, Sergio Santos, Leila Pinheiro, Lenine and Hime's wife (and Biscoito Fino label owner), Olivia Hime. As with the album, the direction and arrangements are crisp and clear-cut, smoothly achieving the glitzy, sweeping grandeur of 1970s MPB shows. Fans of MPB's old-fashioned pop-cabaret crossovers will want to track this down, along with the album itself. Recommended!

Toquinho/Various Artists "Toquinho" (Biscoito Fino, 2001)
A beautiful historical portrait of acoustic bossa guitarist, Toquinho, performing in concert and in informal sessions along with his own band, and with several of MPB's biggest stars. Cameos by Paulinho Nogueira, Gilberto Gil, Chico Buarque, Jorge Ben -- and an uncredited Antonio Carlos Jobim -- light up the screen, all aided by Toquinho's graceful, sympathetic accompaniment. The glimpses of him working with bossa poet Vinicius de Moraes in the early 1970s are tantalizing and all-too-brief... Is there some other film out there that has more footage of their long, grand collaboration? A nice portrait of one of Brazilian music's most solid and professional performers... recommended viewing!
---
Links
---
The Biscoito Fino website has information on artists and all the releases listed above, as well as mailorder opportunities for the harder-to-find titles.

Francis Hime is profiled on the ever-amazing All Brazilian Music website... Olivia Hime also has her own entry, although it is not as informative as his. (In English and Portuguese.)
---



Other Brazilian Artists
Main Brazil Index
World Music Index



---