<! MP3 09/12/08, 12/20/09, 06/24/12 > <! update 09/12/08, 12/20/09 > <! pix 11/15/09 > <! icons 02/01/11 >

---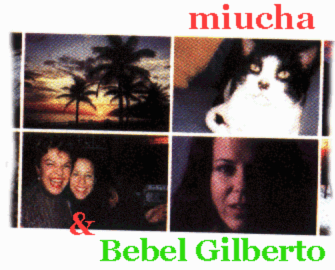 After his partnership with bossa nova chantuese Astrud Gilberto went bust, guitarist and vocalist Joao Gilberto hitched up with Chico Buarque's sister, Miucha, an MPB singer of a decidedly jazzier bent. Their daughter, Bebel Gilberto, has recently emerged as one of the most promising and inventive new Brazilian artists -- reclaiming bossa tradition while skillfully injecting it with a tasteful dose of electronica. Bebel's career actually started off rather early, with several years touring with her mother, and appearances as a guest singer on various albums.
Here's a quick look at her career, with info about her family as well...
---
Bebel Gilberto Discography
---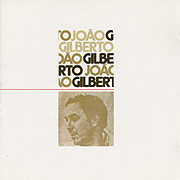 Joao Gilberto "Joao Gilberto" (Polydor Brasil, 1973)


A hauntingly quiet, beautiful and ethereal album. One of the best Brazilian records ever recorded. Sparse and gentle, graceful beyond the reach of practically any other musician alive, this includes revamped acoustic takes on several bossa oldies, along with newer material such as his lullaby for his young daughter, Bebel. Next to his debut albums of the 1950s, this is probably the best work Gilberto ever did -- and that's saying a lot! HIGHLY recommended!
Chico Buarque/Various Artists "Os Saltimbancos" (Phillips, 1977)


Bossa chantuese Nara Leao performs in this children's music show/play, with music written by Chico Buarque. Other participants include members of MPB4, Miucha and... a rather young Bebel Gilberto!

Joao Gilberto "Joao Gilberto Prado Pereira De Oliveira" (WEA Brasil, 1980)


A gorgeous live performance from 1980. Mainly a solo acoustic concert, though several tracks have eerie string arrangements, each by a different arranger (Dori Caymmi, Joao Donato, Gaya, and Gato Graca Mello...) Joao is at his most hushed and evocative, and while the songs are mainly standards, they all sound fresh and new. One of Gilberto's guest vocalists is his teenage daughter Bebel; Rita Lee also contributes a very restrained, lovely harmony on a version of "Jou Jou Balangandas." The 1998 CD reissue includes several extra tracks.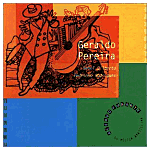 Bebel Gilberto & Pedrinho Rodrigues "Geraldo Pereira" (Funarte, 1983)


Bebel... in tribute to writer Geraldo Pereira, an early samba cancao star who Joao Gilberto admired and emulated. Haven't heard this one yet, but I look forward to tracking it down someday.
Chico Buarque & Various Artists "O Malandro" (Phillips, 1985)


Bebel's uncle, MPB master songwriter Chico Buarque had staged and recorded his Brazilian adaptation of The Three Penny Opera several years before this album came out. However, this version has an all-star cast, including -- among other folks -- a chirpy young Bebel Gilberto (then only credited as "Bebel").
Bebel Gilberto "Bebel Gilberto" (WEA Brasil, 1986)
I haven't heard this one yet, but I'm a bit fearful, since it's apparently a collaboration with '80s rocker Cazuza, an artist who I think is pretty awful. Still... anyone know how to get ahold of a copy??

Bebel Gilberto & Luizao Maia "De Tarde, Vendo O Mar" (Evolver, 1991/2002)



Fans of her well-known electronica-tinged later work will probably be nonplussed by this lite-jazz pop-bossa outing. Although Bebel has a lovely voice, the tinkly Kenny G-ish arrangements were years out of date -- even by Brazilian standards -- when this set was recorded in 1991. The liner notes mention that this was originally concieved as an all-instrumental album, featuring Maia and the Japanese group, Banzai, and that Gilberto was brought in at the last minute, sort of on a lark. That sounds about right, since the music just doesn't hold up its end. Too softcore for me, although fans of lighter Brazilian pop will probably enjoy it. It's certainly in keeping with her early work with Miucha.

Bebel Gilberto "Tanto Tempo" (Six Degrees, 2000)



Clearly Bebel Gilberto has inherited a great deal of her father's musical grace and calm self-assurance, and on this album she establishes herself as a major innovator of the integration of classic Brazilian pop and modern electronica, as well as a worthy heiress to the bossa nova throne. She has a velvety voice that is ably complimented by the languorous, subtly high-tech arrangements of electronica producers such as Amon Tobin, Smoke City, and the late Brazilian mixmaster, Suba. There are a few misfires, including the closing tracks which have a dated jazz-fusion feel reminiscent of the bland mid-'70s pop efforts of Gal Costa and Flora Purim, but these are minor faults in a richly-textured, luxuriant album that is true to classic Brazilian form yet also strikingly innovative. The sparse acoustic arrangements are skillfully augmented by tapes loops and sequenced bleeps and bloops that modernize the music while retaining its original, unhurried, haunting grace. Highly recommended.
Bebel Gilberto "Tanto Tempo" (King, 2000)


A pricey import version of her fab "first" album, with several bonus tracks. Haven't heard it yet, but I'm sure it's quite nice.
Bebel Gilberto "Sem Contencao" (EP) (Six Degrees, 2000)



A fairly underwhelming set of house-heavy remixes. If you like house music, you may love it... doesn't do much for me, though. Try it for yourself, though...
Bebel Gilberto "Tanto Tempo Remixes" (Six Degrees, 2001)



These misty, languid dance remixes are pleasant enough, but frankly, I'm ready for a new album. Still, I'm no club kid, so take my muted response with a grain of salt. The remixers include Peter Kruder, Da Lata, and several Brazilian DJs who are new to me... All in all, I guess this is okay, though it's not really my cup of tea.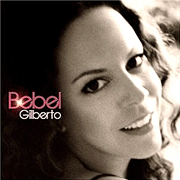 Bebel Gilberto "Bebel Gilberto" (Six Degrees, 2004)



In the four years since her (North American) debut, Tanto Tempo, Bebel Gilberto has become an iconic figure in the clubby electro-bossa scene, but as remix disc piled on remix disc, many fans became impatient for new material. For those hoping Gilberto would delve deeper into her Brazilian roots and explore the elegance of the music that made her father a legend, this disc has exceeded all our expectations. The album opens with an English-language version of Caetano Veloso's ironically bilingual "Baby," one of the standards of the early '70s tropicalia scene, and Gilberto ably teases out the song's gentle ironies, which were aimed not at this country or that, but at the very notion of cultural barriers. Gilberto's version may actually prove to be the song's definitive interpretation, surpassing the Veloso original and the well-known versions by Gal Costa. From there, the album glides from one soft, stately song to another, a delicious, well measured bossa nova outing, with modulated, textured electronic ambience bringing a surprising warmth to the sound. Dance music fans will doubtless call "foul," yearning for more beats and mixing -- folks who better appreciate the history of the style and the restraint that the original bossa nova pioneers brought to their art will recognize that Bebel has finally arrived and is one of the fold, an master musician who can make her way in the world as she pleases. Am I gushing? Well, golly, I guess I am. That's because this is an absolutely lovely record, and the awkward moments of her last album are nowhere to be found on this one. It's a good'un... highly recommended!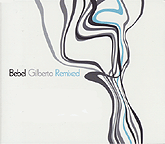 Bebel Gilberto "Remixed" (Six Degrees, 2005)



This generously programmed two-CD set doles out numerous remixes of Gilberto's dreamiest electronica-tinged tunes... It features contributions from club scene and ambient mixers such as Steve Hillier, Thievery Corporation (and numerous others who I am unfamilar with...), all of whom I'm sure have followings and club cred of their own... But when weighed alongside the original recordings -- which are stunning and beautiful to begin with -- this set really does beg the question of what, exactly, is the point? It goes without saying that Bebel is a favorite of the electronica-dub-club crowd, and this disc is a way of giving back a little to her hardcore fan base. The electronic-dance scene is one that thrives on constant backpatting, micro-insiderism and endless reciprocity and laudatory cross-promotions... It doesn't necessarily require grand musical accomplishments -- in some ways the value of the social interaction between mixer and mixee can be the entire point of the excerise. Which isn't to say that any of these remixes are lame or unpleasant, it's just that compared to Bebel's original versions, they seem less sexy, sensual and vital. Between the two discs, there are perhaps a handful of tracks that caught my attention, and two or three that really seemed to add something new. If you're into clubby-ambient stuff and want some more mellow stuff to feed your ears, this album is certainly a fine option; on the other hand, if you're a casual record buyer coming at it from the Brazilian bossa end of things, you might have all you need with the albums reviewed above... It's your call, really.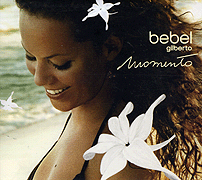 Bebel Gilberto "Momento" (Six Degrees, 2007)



On her latest full-length album, Bebel Gilberto branches out and widens her repertoire beyond the ultra-cool chill-room electro-bossa that has made her a household name... There's still plenty of the gorgeous smooth-groove stuff on here, but there's also a teensy bit of Clara Nunes-y, 1970s-style pagode-samba ("Os Novos Yorkinos") and a salsa-samba fantasia ("Tranquilo") that shows Bebel not simply stretching out into new styles, but also into a new textures, placing organic, analog elements such as batucada drums and acoustic guitars in a more prominent position than in earlier work. On "Tranquilo," she also works with new musicians, the far-flung Orquestra Imperial, which includes Moreno Veloso and his musical cohorts, Domenico Lancellotti and Kassin (three friends known collectively as "+2"), as well as vocalist Thalma De Freitas, whose earlier, bouncier recording of "Tranquilo" in 2004 is well worth tracking down. Bebel croons through a languid, English-language version of "Night And Day," and some self-penned material as well. On the downside, she indulges in one truly dreadful house-disco number ("Bring Back The Love," made with the New York-based band, Brazilian Girls) but other than that track, I've found this to be a nice new record, and a welcome indication that Bebel will continue to grow as an artist, and not just settle for being a clubland icon. Check it out!
Bebel Gilberto "Bring Back The Love" (Remix EP) (Six Degrees, 2007)
I hated the song. So, of course it's a big single and a candidate for remixing. Life is like that sometimes.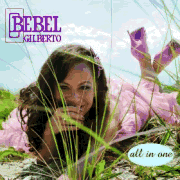 Bebel Gilberto "All In One" (Verve, 2009)



(Produced by Bebel Gilberto/Carlinhos Brown/Various Producers)
Another mellow, modern bossa-pop album, showcasing Bebel's supple, velvety voice... This is her first album recorded for North American jazz giant, Verve Records, and while there is a lot that still sounds the same as her previous albums and EPs, there's also a subtle difference. Somehow the production sounds a little more concise and focussed, also a bit crisper -- Gilberto is coming out of her the gauzy comfort zone of the soft-pop/electro scene at her former label, Six Degrees. The difference isn't huge, but it is enough to make this record seem a bit more varied and perhaps more accessible to mainstream jazz fans. There are a couple of tunes that are too overtly pop-oriented for me, but other songs, like her brisk, bouncy cover of her father's playful "Bim Bom" is completely appropriate, and a nice throwback to the earliest days of bossa nova. Mostly this is another sweet, smooth, super-listenable set from this seductively modern Brazilian vocalist, and definitely worth checking out. Recommended!
---
Best-ofs & One-Offs
---

<! GIF = 150x144 (?) >
Bebel Gilberto "Arquivo Warner" (WEA-Brasil, 2001)


This is a reissue of her 1986 solo debut (listed above).
Various Artists "THIS IS WHERE I BELONG: THE SONGS OF RAY DAVIES & THE KINKS" (Ryko, 2002)



Bebel sings a lovely, soft version of "No Return," on this otherwise rockin' Ray Davies tribute album. Hopefully she'll be able to put this and other one-off tunes on a collection someday, in the meantime, Bebel fans should definitely try this album out, particularly if you also like the Kinks... The other songs on here are pretty good, too!
---
Links
---
---



---