<! MP3 02/05/11 > <! update 00/00/00 > <! outside 00/00/00 > <! pix 00/00/00 > <! icons 02/05/11 >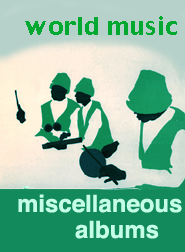 ---
Hi there... This is the third page of a bunch of stuff that doesn't quite fit into the other categories of world music that are featured on Slipcue.Com. As my interest in some of these styles broadens, I may expand some of these reviews into larger sections of their own, but for now, this seems like a nice spot to tuck them all together. Gypsy music? Balkan brass bands? World fusion and flamenco? Right here. Meanwhile, the Main World Music Index links to larger sections on Cuban, Brazilan, Celtic, French, Hawaiian and other styles of music. Enjoy!
---
Miscellaneous Albums | 1 | 2 | 3 | 4 | Compilations
---

Charles Lloyd/Zakir Hussain/Eric Harland "Sangam" (ECM, 2006)



Jazz saxophonist Charles Lloyd is a hard-edged player who has delved into "world" music before; percussionist Zakir Hussain is a master of Indian classical music who has collaborated with countless "Western" musicians on crossover projects of the highest order. This is a solid live set in which hard jazz and Asian modes are given equal due, mixing and asserting themselves in turns. The performances have an organic feel to them -- it's not a simple mash-up, but rather a lively concert by three musicians enjoying high-level collaboration and exploration. For me, it often gets "too jazz," but I can hear the Indian influences as well, and they come through in a pure, authentic -- albeit new and challenging -- form. Worth checking out, particularly if you are a jazz fan who tilts towards world-jazz fusions. It's amazing that this 2004 concert performance was actually the first time they'd played live together -- it has the feel of a much more seasoned, well-traveled partnership. Very impressive.
Lo'Jo "Ce Soir La..." (World Village, 2004)



Fans of this uber-electic French world-band will be thrilled by this live concert album... All their elements come together -- the acoustic musette, the dark cabaret jazz, moody electronica and the more manic rock influences... It's a bit too serious and self-serious for me, but very accomplished in its way, and an excellent representation of what this band does... Worth checking out if you're Lo'Jo curious; a must-have if you're a fan.

Boban Markovic Orkestar "The Promise" (Piranha, 2006)



Among the leading lights of the Eastern European brass band revival, Boban Markovic and his son Marko Markovic lead a stunningly agile, compact band, showing continued power and ingenuity in this lively new recording. The most dazzling number on here is the album's opener, "Latino," a jaw-dropping Markovic original in which the multi-layered, funky rhythm cannily approximates the skitter-skee of drum'n'bassish electronica, an impressive musical synthesis that demonstrates hitherto unimagined possibilities in Balkan beats... That this music is hand-played and not computer-generated is impressive in and of itself, but the musical cross-pollinization and modernization is also breathtaking -- this is truly some of the most cutting-edge world music of the new century, leaving fans eager to find where these guys will go from here. I mean, just listen to me: I'm gushing over it, and I don't even like Slavic brass band music! (Or do I....??)
Marja Mattlar "Pariisi... Vuorenkyla" (Isis, 1993)


I was drawn to this odd-looking, mysterious album by the presence of French folkie Gabriel Yacoub, who plays "akustinen kitara," "autoharppu" and "mandoliini" throughout... Now, that's Finnish, if I'm not mistaken, for guitar, autoharp and mandolin... Not that you can really tell, though -- Yacoub's acoustic contributions are obscured by a somewhat bland wash of windswept keyboards and, of course, the vocals by Ms. Mattlar. She's sort of like a Finnish June Tabor or Marta Sebestyen, with all those world divas' arid, dour qualities, but little of the melodic surprises that make their work stand out. This is a little intriguing, though to be honest, it didn't do much for me.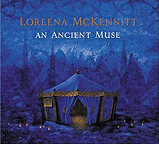 Loreena McKennitt "An Ancient Muse" (Verve, 2006)


Although it's been almost a decade since her last record came out, world-fusion diva Loreena McKennitt picks up the thread where she was last weaving together the strands of Celtic, Iberian and Arabic music. The Celtic skeins seem to be pretty well buried under the slowed-down tribal belly dance melodies, though there's a wee bit o' the islands in there still, alongside all the oud, cymbalom and Middle Eastern percussion. This is lush, ornate, lofty, slightly Gothic, slightly gooey stuff -- reminds me of the later Dead Can Dance albums -- and I'm sure McKennitt's fans will be thrilled.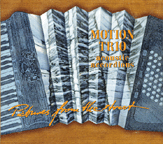 Motion Trio "Pictures From The Street" (Asphalt Tango/Indigo, 2004)



WOW. If you like accordion music, then you have GOT to check this album out. This Krakow-based Polish trio takes the instrument into wild, uncharted territory, combining the tones, undertones and overtones of three accordions to produce some of the most unusual and ear-opening squeezebox sounds this side of a Polkacide concert. The music is wholly original, too -- a dense yet playful modernist style, as challenging and as rewarding as the sounds themselves. What can I say? You've got to hear it to believe it. Highly recommended.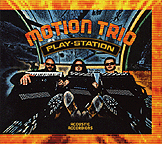 Motion Trio "Play Station" (Asphalt Tango, 2005)



Wild stuff! These guys do things with the accordion (or rather, accordions, plural...) that most folks would never dream possible, with a hyperactive mix of tango, gypsy jazz and avant-modernist classical music, ala Phillip Glass and Terry Riley. This is lively, challenging, somewhat manic material. Not as gripping, perhaps, as their previous album -- they seem to be straining a bit more to keep coming up with fresh approaches -- but still pretty amazing. Technically impressive, and purposefully difficult, for the right listener, this'll be a real jaw-dropper. Plus, if you're one of those kooky accordion fans, this is a must-hear ensemble.

Muzsikas "Nem Arrol Hajnallik Amerrol (The Prisoner's Song)" (Hungaroton/Hannibal, 1986)


A beautiful album by this outstanding Hungarian folk group. Working from a traditional repertoire, vocalist Marta Sebestyen and her talented cohorts have done for Magyar culture what groups such as Planxty and Steeleye Span did for Celtic and British trad, back in the 1970s -- they've updated their national music, elevating it from the sterile confines of flat folkloric or state-sponsored recordings. This is the most striking of the Muzsikas albums that I've heard; following its success in the Western "world music" scene, Sebestyen tried her hand at more pop-oriented crossover material, which I suppose was an understandable temptation, but kinda took the wind out of her sails, as far as I was concerned. This album, though, is a gem.

Ojos De Brujo "Bari" (World Village, 2004)



Creative modernizations of the classic flamenco sound, mixing in contemporary pop, hip-hop and electronica, as well as other "world music" influences. It's a much more fluid and compelling mix than you might imagine, although of course it ain't gonna be to everyone's liking. Still, this Barcelona-based band is definitely onto something... Worth checking out!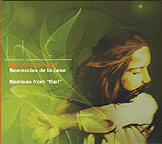 Ojos De Brujo "Remesclas De La Casa" (World Village, 2005)



Dance-y remixes of songs off the 2004 album, Bari, by this flamenco-based mix'n'match world beat band out of Barcelona, Spain. I don't care much for electro dance music, so this didn't do much for me. Still, it is well produced, and folks who do like this kind of remix project will probably love this EP.
Ojos De Brujo "Techari" (Six Degrees, 2006)



Densely layered, a bit manic, this album reveals the madcap flamenco-techno-experimental-salsa-world-beat powerhouse from Barcelona refining their sound and bringing in a stronger sampling of Arabic song and electronic dub (among other influences...) Overall, this is a bit too driving and crazed for me, but it is impressive, both technically and cross-culturally, and many listeners will find it quite stunning. Definitely worth checking out if you're looking for new sounds, and for people who know how to mash wildly different styles together. (New version with added video content out on February 20th...)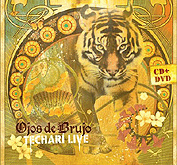 Ojos De Brujo "Techari Live" (Six Degrees/Naquera Compas, 2008)



Barcelona's ultra-diverse Ojos De Brujo display their musical chops on this well-produced live album (which is also being released as a concert video)... The eclectic hurlyburly of their studio albums is made even more impressive when performed live -- a headlong collision of Spanish flamenco, Cuban son, Americana hip-hop, Indian bhangra and a dash of bebop jazz, all performed at a breathless, breakneck pace. This isn't entirely my cup of tea, but you can't help but admire the band's vision and breadth, and their ability to deliver on the pan-cultural promise of the booming world music scene.
Paris Combo "Motifs" (Universal/DRG, 2004)



Nice and mellow. In the past, I've found the Combo to be a bit precious and self-consciously clever, but on this album they hit a sweet, soulful groove -- in particular, singer Belle Du Berry seems tapped into the poised sophistication of the best old-school bossa nova, and takes her most serious turn as a vocalist to date. It's quite a lovely album... worth checking out!

Oleg Ponomarev "Master Of The Russian Gypsy Violin" (Arc Music, 2006)



Sweet... really sweet! I'm not all that attuned to Russian music, but this disc really stood out for its lovely melodic grace... It's romantic, but not syrupy or grandiose, and Ponomarev pushes the music in new directions, including a soft, contemplative mode -- with delicate counterpoint from an acoustic guitar -- all of which is quite nice. He's apparently from a Russian folk group called Loyko, but has since moved on to play in the Hot Club Of Dublin... which sounds like a group I'm going to have to track down! Anyway, this is a disc worth checking out -- whether or not you're already into the whole Eastern European thing, you're sure to find this album very rewarding.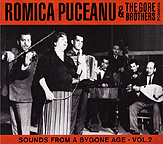 Romica Puceanu & The Gore Brothers "Sounds From A Bygone Era, v.2" (Asphalt Tango, 2006)



Archival recordings of old-school Romanian vocal tunes, recorded in 1964 by one of the country's leading practitioners of "suburb" songs... The backing by the Gore Brothers, a popular dance band of the time will seem, properly, somewhat antiquated, particularly given the recent rush of Eastern European brass band and gypsy music... But while a bit stiffer and more deliberate, these recordings have an authenticity to them that's hard to deny, the sound of a real, live, Cold War-era Romanian dance band playing in its heyday.
Quetzal "Worksongs" (Vanguard, 2003)



A skillfully-delivered mix of Latin American and global pop styles, with more than a slight dose of brown-eyed soul and modern R&B. Steve Berlin of Los Lobos helped produce this album, and the technical aspects are pretty impressive. This isn't exactly my cup of tea, style-wise (too much soul-styled vocal phrasing), but I can recognize that these folks definitely have a real groove, and an understanding of all the styles they're bringing together. Worth checking out if you're in the mood for a new, modern approach to the salsa/son canon.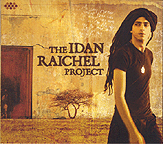 Idan Raichel "The Idan Raichel Project" (Cumbancha, 2006)



Richly layered, densely packed, but joyous and buoyant, this is a fascinating, set of modern, sample-heavy electronic folk-pop composed by Israeli keyboardist-producer Idan Raichel. This set blends the strains of Arabic, Jewish and African culture that course through modern Israel, particularly the music of the Ethiopian and Yemenite Jewish minorities, who Raichel worked with, first as a school teacher, and then as an artistic collaborator. The result is seamless and convincing, and offers a gentle, haunting pan-culturalism that speaks to the inherent strengths and idealism of the global "world music" community... It's both a subtle "can't we all get along" exhortation and an alluring aural wash, a super-mellow space-out album, drawn from Raichel's first two album (each apparently huge successes on the Israeli charts...) If you like artists such as Habib Koite of Mali, or Portugal's Mariza, modernists who drawn on deep cultural wellsprings while creating music that stretches cultural boundaries, you might want to check this album out. Might be too slick and trip-hoppy for more traditionally-oriented listeners, but it's definitely worth checking out.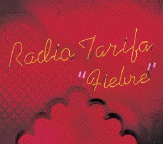 Radio Tarifa "Fiebre" (Nonesuch/World Circuit, 2004)



A driving, dynamic live set that captures a more aggressive side of Radio Tarifa's sound, in particular a tilt toward jazz-tinged improvisation, and an emphasis on individual virtuosity and impassioned, in-the-moment performances. Personally, I'm more drawn to the moody melodic side that the group shows on its studio albums, but this album does show that they can summon a lot of live-action firepower as well, and aren't just another pretty-sounding world-music studio project. If you're a Tarifa fan already, you'll probably want to check this out.

Steve Reid "Daxaar" (Domino, 2007)



A veteran jazz drummer who's had stints in the worlds of R&B and soul (working with James Brown and several Motown artists), Steve Reid explores a world music groove that melds the throbbing Afro-Beat style of Fela Kuti and Tony Allen with the highway-cruise feel of classic 1970s fusion. (Reid also worked with Miles Davis, and you can hear that tradition here as well...) There's a hint of Balinese gamelan in there as well, as Reid lingers on some subtle atonalities... The overall effect is a balance of the poppish and familiar (the old-school fusion sound) and truly challenging avant leanings (the Sun Ra-inspired solos really push at the listeners and give this record grit). Recorded in Senegal with several of the locals, this session isn't for everybody, but for those who are eager to ride on an insistent groove with some out-there tendencies, it could be a real treat.

Ismael Reinhardt "Gypsy Swing" (Arc Music, 2005)



A member of the extended Reinhardt clan, guitarist-violinist Ismeal Reinhardt takes up the torch for gypsy jazz legend Django Reinhardt. The album opens with a couple of riff-for-riff recreations of old Hot Club-style tunes -- "Shine" and "Minor Swing" -- then thankfully veers from slavish homage into more individual jazz performances. Although his guitar work has a lot of variety, with hints of other guitar greats such as Herb Ellis and Joe Pass, his violin passages copy Stephane Grapelli's swing work much too closely, especially in the tonal quality. I'd still prefer to snuggle up with the original Django records (who wouldn't?) but this young'un does a nice job keeping the tradition alive...
Ismael Reinhardt "Gypsy Swing, v.2" (Arc Music, 2005)


Rodrigo y Gabriela "Rodrigo y Gabriela" (ATO, 2007)



An impressive debut by this much-celebrated Mexican duo, in which the dizzying acrobatics of acoustic flamenco guitar brushes up against the thumpy rhythm of hard rock. R&G wrestle the pop-flamenco tradition away from modern bands such as Gypsy Kings and give it a puckish, punkish twist... Their attack is somewhat unremitting, but there are lots of wild creative twists under the surface. Although the first half of the album feels a bit static, after their jokey rendition of "Stairway To Heaven," they loosen up a bit in the second half and get spacier and free. The addition of a second disc, a video DVD, is a welcome bonus: where R&G really shine is in live performance, and being able to see them winds up being more powerful than hearing the finished product. Worth checking out!
---

More Miscellaneous World Albums | Misc. World Compilations | Main World Index
---


---