! MP3 00/00/00 > <! update 00/00/00 > <! outside 00/00/00 > <! pix 00/00/00 >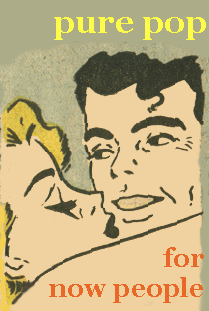 ---
ARCHIVED ROCK REVIEWS: 2002
Reviewed on this page: Marc Bolan & T-Rex, Cornelius, Mark Eitzel, Gaydad, Interpol, Damien Jurado & Gathered In Song, Richard Kaufmann, Looper, Chuck Prophet, Matthew Sweet, John Vanderslice, Volumizer, Wilco, Young And Sexy; Various Artists "Like, Omigod! The '80$ Pop Culture Box (Totally)"
---
More Old News
---
Ryan Adams "Demolition" (Lost Highway, 2002)


Although this disc is billed as an odds-and-ends demo collection, it's actually much more cohesive (and satisfying) than his last album, Gold... (At least Adams isn't still trying to remake Sticky Fingers on this one...) One catchy, moody song after another, evenly balancing his country and poppy-melodic tendencies... There are a few stylistic surprises, such as the Cars-like introduction to the modern-rock "Starting To Hurt" and a strong streak of U2-ishness throughout, but nothing that should cause his loyal fans any real dismay. Lyrically, numerous fire-and-smoke references suggest the spiritual aftermath of September 11th weighed heavily on Adams, but he approaches the subject elliptically and skillfully, and it the metaphysics don't get in the way of the music. All in all, this is a very nice record, alluring and well worth checking out.
Atomic 7 "...Gowns By Edith Head" (Mint/Eleganza, 2002)


Extra points for the classic film reference in the album title. A post-surfy spinoff of Shadowy Men that will not disappoint fans from that there Shadowy Planet. Kinda clangy, kinda twangy, and very full of pep. (PS - I fully expect a follow-up EP dedicated to Cedric Gibbons!!)
The Blasters "Trouble Bound: Live 2002" (HighTone, 2002)


You can bet your booty that any Blasters fan lucky enough to have skunked their way into these fab reunion concerts was as happy as can be -- before, during and after the shows. This is a great live album, showcasing the Alvin brothers at their full strength. Sounds a lot better than most concert records, with fiery guitars, a powerful rhythm section and none of the sluggishness that often accompanies this type of just-one-more-time get-togethers. If you're a Blasters aficianado, you definitely won't be disappointed.

Marc Bolan & T-Rex "20th Century Boy: The Ultimate Collection" (Universal/Hip-O, 2002)


A tasty best-of from one of the '70s most charismatic and artistically searching pop artists. Bolan almost singlehandedly defined the androgynous look and piercingly treble-heavy sound of the early '70s "glam" genre, and his records remain the best of the lot, along with Bowie's Ziggy-era albums, and the random hits by David Essex or Sweet. By now, everyone in the free world must be familiar with the mega-anthemic 1971 hit, "Bang A Gong," although this collection includes nearly two dozen other goodies of near-equal caliber. Bolan, who died in 1977, was a prime example of the experimentation with celebrity image and musical expression that came about after the Beatles/'60s hippie rock scene solidified the rock'n'roll starmaking machinery. Some of his stuff -- including a few songs on here -- was a bit formless, but his best songs have a keen, clear-cut melodicism that is irresistible and the creative imperative is tangible in everything he did. Even when his seductive smashes were offset by the occasional flat number, he still gave the impression of an actual artist at work. Although several of his original albums are worth picking up in their own right, this is an excellent collection which does a great job picking out almost all the juiciest tunes from the Bolan/T-Rex catalog. Recommended!
Blue States "Man Mountain" (Eighteenth Street Lounge, 2002)


Spacey, lounge-a-delic, swirly splendor, composed, arranged, programmed and performed by one Andy Dragazis, who's got a major psychedelic-orchestral Morricone/Gainsbourg/Hazelwood/etc. jones, and talent to burn. I thought this record was okay, pretty-sounding and bubblegummy for the most part, intentionally excessive, yet not onerously pretentious. I think I may be too square or too crabby or too un-drugged-up to really appreciate this album properly, but I have friends who went completely ga-ga over this disc, so y'all might wanna check it our for yourself.
Cornelius "Point" (Matador, 2002)


This Japanese studio wizard veers away from cheery bounce-a-tronica into odder, more angular terrain. It's jittery, though not overly cluttered... reminds me a bit of Robert Fripp's poppier moments in the 1970s and early '80s. The highlight, of course, is his slightly askew version of Ary Barroso's samba classic, "Brazil". Odd but engaging; holds up to repeated auditions, particularly with headphones on.
Bart Davenport "Bart Davenport" (Paris Caramel, 2002)
A pleasantly skillful, witty mish-mosh of pop styles by this unpretentiously urbane SF Bay Area scenester. Davenport visits the obvious lounge-y touchstones -- Bacharach, the whole '60s sunshine pop scene -- casting off dashes of '70s hard rock (ala Small Faces), melodic country and only the vaguest hints of trip-hoppish beats and jazz. It's a quick tour through practically all the styles you'd expect a self-respecting modern hipster to embrace; the winning factors here are the lighthearted playfulness and clever lyrical double entendres. Davenport betrays a wealth of pop knowledge with songs like "Sugar Pie," where he twists various classic metaphors into a compound sentence so complex that he finally just laughs and throws up his hands, crooning "I don't care/if you follow me or not..." just in case he'd lost anyone along the way. This album was recorded with a bunch of Davenport's pals, and has the casual charm of many of the best off-the-radar indie albums. I like it a lot... you might, too!
The Donnas "Spend The Night" (Atlantic, 2002)


Demonstrating, indisputably, that chicks can steal pop-punk power-chord formulae just as well as boys can, these would-be femme fatales stomp along at the helm of an unstoppable pop onslaught. Tightly crafted, remorselessly efficient, explosive, ridiculously theatrical rawk'n'roll songs, all about getting high, getting laid, and making monkeys out of the legions of dumb guys who think with their dicks. Maybe if I was hornier or a little more skeezy, I'd be more into this band; as it is, they still strike me as a one-trick pony.
Phillips & Driver "Togetherness" (Bar None, 2002)


Older "college rock" types may remember Austinite Gretchen Phillips' mahogany voice from such late-1980s alt-folk novelty classics as "I Spent My Last Ten Dollars (On Birth Control And Beer)" And y'know, I've wondered from time to time what she's been up to ever since... Well, it turns out (yay) that she's been honing her craft, and has teamed up with New York cabaret crooner David Driver. This is a fine, evenly measured set of original new ballads and affectionate covers drawn from '70s AOR, Broadway show tunes and folk elders such as Leonard Cohen. It's a nice, understated and impressively soulful, neo-countrypolitan set... definitely worth checking out!
Mark Eitzel "Music For Courage And Confidence" (New West, 2002)


Eitzel slumps through a doleful set of ironically-selected, semi-oldies cover tunes, with source material ranging from Anne Murray's "Snowbird" to Culture Club's "Do You Really Want To Hurt Me?" Some of these songs suit themselves to the hipster electro-wash treatment -- "Help Me Make It Through The Night," for example -- but others, like Bill Withers' "Ain't No Sunshine," were so definitive in their original form that all covers, Eitzel's included, are kind of pointless. This is gimmicky and predictable, though mostly I suppose it's okay. I suspect Eitzel and Alex Chilton will have a lot to talk about soon...
The Gay "Fishin' Jim" (EP) (Mint, 2002)
Cute, cheerfully sloppy, jangly guitar rock, with some nice, catchy melodic hooks and plenty of that just-plain folks charm I find so compelling. A mostly-gal band, with some shaggy, bearded guy on drums. A nice, fun 3-song EP... I played the song "Vacation" on my radio show, and thought it sounded just swell.
Gaydad "Transmission" (Thirsty Ear, 2002)


A treble-heavy set of sleekly-produced techno-power pop tunes. Hints of the Buzzcocks melodic attack abound, filtered through an ultra-modern, glammish studio sound. Trouble is, it's a little too slick, and feels more like a product than an actual rock record. The canny craftwork compels you to listen, but makes it difficult to enjoy. It's a formula that worked a lot better for the New Pornographers, and felt much less corporate and cold in their hands.

The Greenhornes "Dual Mono" (Telstar, 2002)


These Ohio lads are still kickin' some mighty tuff garage rock booty, with an ugly, loud sonic wall that would make the Pagans proud. Word on the street is that they've been backing Holly Golightly, on some of her recent shows. Nice choice, on both sides of the equation.
Guided By Voices "Universal Truths And Cycles" (Matador, 2002)


I have, in the past, been counted among those in the indie world who would mumble under their breath, so no publicists or label reps would hear us, something vague about how Guided By Voices are kind of scattershot and hit-or-miss. Talent to burn, and all that, sure... but couldn't they just put out a good, solid record and not be so darn clever all the time? Well, praise be, hallelujah & all that... our prayers have been answered. This is perhaps the most tightly focused and "pop" of all the GBV albums, with heavy debts to shrill '70s prog and power-pop. This is a very good record... definitely worth checking out.

The Hylozoists "La Nouvelle Gauche" (Brobdingnagian, 2002)


This theremin-alicious instrumental album is a boon for anyone who may feel that Stereolab or the High Llamas have long since lost their edge. Some of the riffs are a bit irritating, but others are luxuriant and delicious. Nice stuff from Nova Scotia -- definitely recommended!!
Interpol "Interpol" (Matador, 2002)


Hey, this is fun! Dark, drony, post-punky art rock that brings to mind the glory days of Magazine and Wire. This EP features a trio of songs that average five minutes in length; each is compulsively listenable. Nothing groundbreakingly new, but still kinda nice.
Damien Jurado & Gathered In Song "I Break Chairs" (SubPop, 2002)


I'm a big fan of Jurado's mopey, not-for-everyone, lo-fi-ish weirdo pop approach, although I have to confess I was, like many others, caught a bit off guard by this one. I guess it's the overly aggro, thumpa-thumpa guitar rock attack of the opening tracks that rubs folks the wrong way; on his last couple of albums, Jurado has been moving towards an ever-more subtle sound, and here, suddenly, he's just bashing away. All the songs sound the same, and the lyrics are impossible to make out -- you find yourself wondering, "when will this record relent?" That happens midway through, on "Never Ending Tide," which is followed by several other songs reminiscent of Jurado's you-can't-quite-place-it style... Plus, you can make the lyrics out again, and they're kind of cool and weird, just like you'd expect. Then the record starts to get a bit bash-y again, but it ends before it can really get on your nerves. I don't know if hardening his sound and thickening the production was the right move to make, but after a few tries, I discovered this record wasn't as impenetrable as I thought at first... It's worth sticking with it if you're a Jurado fan, though it may be slow going for some.
Richard Kaufmann "Common Senses" (Record Cellar, 2002)


A likeable, small-scale indie album that teeters between Michael Shelley-style power-pop and more ambitious ballads, and more than just a hint of Boz Scaggs-ish/Squeeze-like material (indie-soul?). The songs are well written, and the arrangements are pretty appealing (particularly the album's opener, "You Never Listen," which lifts the chugging bass organ riff from "Sugar Shack"). Kaufmann vocally over-extends himself on a few tunes, notably on "Shooting Stars & A Full Moon," which sounds for all the world like a Dino Valente outtake. But that's part of the appeal -- the good old, I-don't-give-a-hoot-if-it-don't-sell, cuz-this-is-my-music DIY ethos. Kaufmann's voice seems better suited to the twangcore stuff he did with his Americana band, the Rolling Hayseeds, but he has his magical moments here as well...
David Kilgour "A Feather In The Engine" (Merge, 2002)


In recent years, this kiwi indie icon has perfected a lush, mesmerizing minimalism -- gorgeous guitars strummed in open tunings with lots of warm reverb. Apparently he's the restless type, because while this disc is as alluring as anything he's ever done, it also branches off into a new direction, where his droning rhythms are split up with disjointed, unpredictably angular guitar riffs... The trick is to be able to replicate the hypnotic effect of past records while doing even weirder things with the melody. Of course, it completely works. This guy is a genius of mood, even though his technique seems deceptively simple. Recommended.
Looper "The Snare" (Mute, 2002)


We have this joke in my household that the death of every band you ever love is the day that they decide to write a rock opera. Unfortunately, ex-Belle & Sebastianeer David Stuart seems to have fallen into that very trap, here on Looper's third album. Worse still, this is actually an adaptation/outgrow of his second novel, which is loosely based on his experience touring in the US. There's some big semi-fictional backstory about having written the material with a mysterious road manager (who is also a character in the book), and having that guy -- the real guy, sort of -- get upset at having david "steal" his ideas. Apparently David did his press interviews for the project in character, acting like his fictional screw-up protagonist, and even taking potshots at "that David bloke." It's all very Andy Kaufmanesque, but the fact remains that the music, the stuff on this album, the one that exists here in the real world, is dark and dense, and probably won't appeal much to Looper fans who liked the lightehearted perkiness of his first two albums. It'll be interesting to hear where he goes from here, though.
John Moreman "EP" (Bus Stop, 2002)
A thoroughly delightful 4-song EP of dreamy, jangly power-pop by an erstwhile member of the San Francisco-based Orange Peels. Recorded with the help of ex-X drummer, DJ Bonebreak (his real name; I've seen his driver's license..), a couple of ex-Camper Van dudes, and other assorted pals. This is a great, twee little record -- I just wish it was a little longer! Recommended.
Operation Makeout "Hang Loose" (Mint, 2002)


Up-tempo, off-key, painfully sincere, impassioned latter-day, semi-melodic punk -- equal parts Bratmobile and Mission of Burma. If you're up for it, I'm sure this is fine, but it is a bit monochromatic. Their earlier album may have been a bit more distinctive...
Chuck Prophet "No Other Love" (New West, 2002)


Stung, perhaps, by persistent criticisms that he sounds like a poor man's Tom Petty, SF Bay Area roots rocker Prophet has lavishly retooled his sound, slathering on dense pop layer after dense pop layer, with a heavy dose of white soul. His newfound embrace of Booker T/Mussel Shoals funkiness bodes well, although there's still plenty of Petty-ish Stones/Dylan-isms to go around. A bit of a neo-boho Tom Waits influence as well. But, I gotta admit, as someone who was not that much taken with Prophet's work before, I kinda like this record. Often the riffs are quite simple and catchy; the sort of thing that's fun for a band to play, and consequently fun for us to hear.

Rilo Kiley "The Execution Of All Things" (Saddle Creek, 2002)


Somewhat generic, folkish indie fare, with washed-out, same-y guitars, iffy female vox, and obscure, clever, impassioned lyrics. The second album by this Omaha ensemble didn't really wow me, but it was okay... The folks who like this band seem to love them, though, so perhaps you should do a Google search or check on Amazon to see what they had to say. I just couldn't get into it.

The Soft Boys "Nextdoorland" (Matador, 2002)


A great, groovy reunion album by one of the kookiest groups of the early, olden days of the punk/New Wave scene. Robyn Hitchcock, Kimberley Rew, Matthew Seligman and Morris Windsor regroup to prove that old weirdoes can still rock out. In fact, this is a more focused and less gratuitously goofy album than most of thier ever-clever classic albums from the good old days... If you ever sometimes wished that the Soft would shut up and stop trying to trip you out, and simply play some rock music, then this album may be the one for you. The lyrics are still odd and idiosyncratic, but they don't hold the rest of the record hostage the way they used to. Recommended!
Matthew Sweet "To Understand: The Early Recordings Of Matthew Sweet" (Hip-O/Universal, 2002)


The indie origins of this latter-day power-pop icon... It's funny to hear how rinky-dink the production was on some of his early recordings; glorious to behold how lush and fully-realized they were later on.
Kevin Tihista's Red Terror "Judo" (Parasol, 2002)


This disc was less alluring and sensuous than his earlier effort on Atlantic (which I liked a lot!) Here, Tihista seems to be trying too hard to impress, what with the orchestral scores, the oooh-I'm-naughty sexual darkness, etc. Still, he's an interesting artist, with a pretty cohesive idea of what he wants to accomplish, and this disc is certainly worth checking out.
John Vanderslice "Life And Death Of An American Four-Tracker" (Barsuk, 2002)


As the chief knob-twiddler at San Francisco's (MK) ultra-indie recording studio, Tiny Telephone, free music-MP3 advocate John Vanderslice has a pretty good grasp of the possibilities of lo-fi pop. That's why it's no surprise his own albums are a cut above the rest of the crowd, filled with catchy, off-kilter melodies and wholly original hooks. Better still, Vanderslice's lyrics actually seem to be about something, setting them apart from the tediously oblique word jumbles that seem to typify the lo-fi genre. Worth checking out.
Volumizer "Gaga For Gigi" (Mint, 2002)


There's a rrriotous undertone to this female-fronted Canadian ensemble, but this is louder, sleeker and more accomplished than that comparison might suggest. This is catchy, mildly abrasive, hook-laden power-poppish punk with a jittery, difficult air that might attract those of you out there who like pretty things with sharp edges. Not bad!
Wilco "Yankee Hotel Foxtrot" (Nonesuch, 2002)


Well, here's a surprise! I have never been much of a Wilco fan, in fact I always used to believe that Jeff Tweedy's outsized ego couldn't safely coexist with any other object in the known universe... But now, strangely enough, that Tweedy has jettisoned most of his old alt.country bandmates and gone a bit techno-electronic, I actually find myself captivated by his songwriting. I know plenty of hipsters who are turning their noses up at this disc, but I think it's pretty good. Any album with a song as strong as "Radio Cure" on it deserves our serious consideration... check it out!
Young And Sexy "Stand Up For Your Mother" (Mint, 2002)


This is a bit mellower and more varied than your average Mint release -- here's another fine entry into the yes-we're-imitating-someone-but who-cares? wave of poetically minded, Elliot Smith-or-was-that-Belle & Sebastian influenced indie bands. These Vancouverites deliver the goods -- plenty of moody yet beautiful sketches of modern emotional displacement and pointedly detatched, irony-laden humor. A few songs rock out, but mostly this is a soft & quiet kinda album, and likely to keep your attention if you like that terrain. Worth checking out.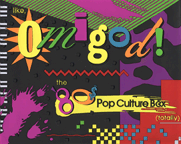 Various Artists "LIKE, OMIGOD! THE '80$ POP CULTURE BOX (TOTALLY)" (Rhino, 2002)


There are few moments in current popular culture as delicious as watching a washed-up Martha Quinn shilling on the late-night infomercial for Time-Life's 'Eighties collection and being asked what it was like to be an MTV VJ, back in the day. "Y'know," she sniffs, unconsciously rubbing a finger along the bottom of her nose, "we really had a lot of fun!" And then the videos roll. Like its only-sold-on-TV counterpart, Rhino's new seven-CD set, Like, Omigod!, concentrates on the kitschiest examples of Reagan-era vid-pop: the pretentious synth bands, goofy novelty hits and cheesy power ballads that dominated the early years of MTV. Rap and heavy metal are acknowledged only in passing, while punk, grunge, and college rock are excluded entirely. Inevitably, fingers will point and eyes will roll. "Alternative" fans should probably just leave the room right now -- these are the prefab hits that hip-hop and indie rock were created to combat, yet by cloaking itself under the banner of "pop" music, the Omigod box gives no quarter to its sworn enemies. Mainstream fans may also moan -- where's Wham? Or Madonna? What about Michael Jackson, Frankie Goes to Hollywood, or even the Police? Not surprisingly, there are glaring omissions, but like the '80s themselves, this retrospective is an event that has to be taken on its own terms -- you either resist it entirely or just give in and get, like, way psyched to party. For those who make the leap, Omigod is a satisfying and painfully Pavlovian experience. Even the most derisive hipster will be surprised to find out how much of their brain space is taken up with the lyrics to Grover Washington's "Just The Two Of Us," Bonnie Tyler's "Total Eclipse Of The Heart," or even -- god forbid -- the J. Geils Band's "Centerfold." Like it or not, all of these tunes are burned into our brains, and though we may hate to admit it, '80s pop shaped our world. Sincere Top 40 fans who probably bought this stuff on cassettes or vinyl the first time around should be pleased with the digital update, and for the opportunity to hear "Take On Me" again, without having to buy the A-Ha greatest hits CD single. Still, one is drawn back to that late-night infomercial, where Quinn sets up one goofy, glitzy clip after another, and the true shortcoming of the Omigod box is thrown into focus. Inter-label licensing issues aside, how is it, in this age of postmodern, multimedia super-luxury, that Rhino could compile an '80s "pop culture box" with so many of the hits and so much of the garish memorabilia, yet none of the actual videos that redefined the entertainment industry? In addition to seven CDs packed with Gary Numan, Moon Unit Zappa, Billy Crystal, and all the others, couldn't they have also rounded up a couple of DVDs worth of big hair videos and Miami Vice blooper reels? Now that would be, like, totally awesome!
---



Indiepop Indiedex
Pop Reissues
Other Recent Reviews





---