! MP3 03/27/10 > <! update 00/00/00 > <! outside 00/00/00 > <! pix 00/00/00 > <! icons 04/16/11 >
---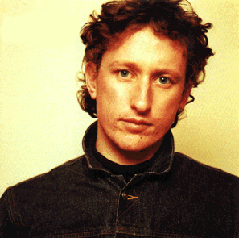 DAVID KILGOUR AND THE CLEAN
---
David Kilgour started out playing in punk bands in the late '70s, and is one of the founding members of the kiwipop scene. He has led various incarnations of his band, The Clean, along with spinoffs such as The Great Unwashed and Stephen. While his early work tends towards the bouncy and powerpoppish, recent solo albums have been moodier, more lush and rather hypnotic -- fans of Yo La Tengo and other spacy, spacy jam bands should love him. Kilgour's brother, Hamish, who was also in the Clean, has his own band, The Mad Scene.
---
Discography
---
The Clean "Boodle Boodle Boodle EP" (Flying Nun, 1981)

The Clean "Odditties" (Flying Nun)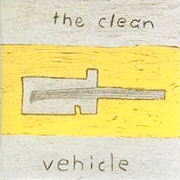 The Clean "Vehicle" (Flying Nun, 1989)


This wonderful, super-duper jangle-fest is probably one of the best-known kiwipop albums, due to widespread distribution and promotion in the U.S. college rock scene. This is an unrelenting onslaught of fast, hook-laden guitar rock, but with a less crushing feel than, say, the Wedding Present, with which is shares a certain aggressive irresistibility. Highly recommended! (Note: most of the music on this album has been reissued on the 2003 Anthology record, listed below)
The Clean "Modern Rock" (Flying Nun, 1994)


It took me a while to get into this one, but it did finally grow on me. A little more brooding and less overtly bouncy than the well-known Vehicle album, but not without its own unique, transcendant charm. Worth checking out!
The Clean "Unknown Country" (Flying Nun, 1996)


Similar in feel to Kilgour's solo space-out albums, but with a slightly more conventional pop structure. Very lovely, very soothing, and very listenable.
The Clean "Compilation" (Flying Nun, 1999)


A collection of all their best... to date. Seems like a rather worthy item, don't you think? Yummy stuff.

The Clean "Getaway" (Merge, 2001)



This album is, frankly, a bit more disjointed than most Clean efforts. There are several absolutely sublime tunes, with drony lovely guitars that bear the hallmark of David Kilgourian dreaminess... But there's also a lot of spacier, more self-indulgent material, more in keeping with the recent solo material by Robert Scott of the Bats... A mixed bag, but as ever, anything these guys do is worth checking out.




The Clean "Syd's Pink Wiring System: Live In New Zealand 2000" (2000)





The Great Unwashed "Clean Out Of Our Minds" (Flying Nun, 1983)



<! In the wake of the 1982 breakup of the legendary Clean, brothers David and Hamish Kilgour continued writing songs together; adopting the tongue-in-cheek name Great Unwashed, they released the 1983 LP Clean Out of Our Minds, a collection of primitive home recordings with a slightly experimental bent. The record was well received by steadfast Clean fans, and with bassist Peter Gutteridge in tow, the Kilgour brothers played a handful of live dates. A five-track double single subsequently appeared, and in mid-1984 the Great Unwashed swelled to a quartet with the addition of Ross Humphries; however, by the end of the year, the group disbanded. ~ Jason Ankeny, All Music Guide After disbanding The Clean for the first time in 1983 David and Hamish Kilgour recorded and released an album 'Clean out of our minds' as The Great Unwashed. In 1984 they were joined by Peter Gutteridge and released the double 7" titled 'Singles'. This Cd titled 'Collection' compiles these 2 releases-their only issued recordings. >

The Great Unwashed "Collection" (Flying Nun, 1992)


Stephen "Dumb" (Flying Nun, 1988)
Stephen "Radar Of Small Dogs" (Flying Nun, 1999)


Sure, this is really just a spin-off of David Kilgour and The Clean, but this EP is nice enough to mention on its own. Just in case you've ever stumbled across it and wondered if it was worth checking out... why, yes, it most emphatically is! The Small Dogs CD has all the material on the original EP, as well as some other groovy stuff. Recommended! (Also check out Flying Nun's website for more info on this project...)

David Kilgour "Here Come The Cars" (Flying Nun, 1991)


This is the sort of album that myths, legends and fan clubs arise from -- a mellow, oddly mystical, acoustic-based navel-gazing set. Pretty much every song on here in is tranquil and captivating, and could make even a death march the Gobi Desert feel like a calm rainy day at home. So, what is he singing about? Hard to tell, but he seems so impassioned, and the guitars are so transfixing, that this is a hard album not to simply fall in love with. Highly recommended.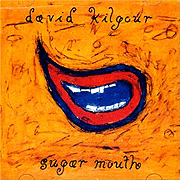 David Kilgour "Sugar Mouth" (Flying Nun, 1994)


Another extraordinary acoustic-tinged jangle-core album, which steadily edges its way into gorgeous trance rock. Stately tracks such as "Beached" and "Waiting 'Round On You" have their obvious hypnotic qualities, but good as they are, it turns out they're just the set-up punches for the rest of the record. Once you make it all the way to "Listen To The Rain" and "Look At It," you should feel in a bit of an altered state, gazing out the window at the rain and all the pretty colors. Lyrically a little dour, but with super-dreamy guitars -- this might not be a "perfect" pop album, but it's pretty damn close.
David Kilgour "First Steps And False Alarms: The Best Of The Worst... Home Demos Of Demos" (Ajax, 1995)


The title really says it all. These are mainly noodly, lo-fi half-compositions -- pretty much of interest to only the most diehard fan (that is, someone even more diehard than me!)
David Kilgour "...And The Heavy Eights" (Flying Nun, 1997)


A gorgeous, gentle, dreamy album of wavy guitar washes and mystifying subject matter. Overall, this has the same sort of hypnotic appeal as albums such as Yo La Tengo's I Can Hear The Heart Beating As One, but skips the obligatory nods towards aggro rock roots. Similarly, on tracks such as "Seemingly Stranded," backwards-loopy guitar trills hint at the high-tech trance inductions of My Bloody Valentine, but at a much gentler, and unhurried pace. Kilgour has attained a state of grace on this album, and sees no need to move anywhere else. Chances are, neither will you.
David Kilgour "Spiritual Gas Station" (7") (Flying Nun)


David Kilgour "A Feather In The Engine" (Merge, 2002)



Having perfected his brand of lush, mesmerizing minimalism, Kilgour shows that he's the restless type, and has to tinker further with a winning formula. This disc is as alluring as anything he's ever done, even as it branches off into a new direction, wherein his droning rhythms are split up with disjointed, unpredictably angular guitar riffs... The trick is to be able to replicate the hypnotic effect of past records while doing even weirder things with the melody. Of course, it completely works. This guy is a genius of mood, even though his technique seems deceptively simple. Recommended.

David Kilgour "Frozen Orange" (Merge, 2004)



Another winning sleeper album by David Kilgour. In some ways, his lyrics seem as distant and detached as his nation: while thousands of miles away the world falls apart, he sings of obscure emotional issues that have their own odd logic. Usually he's singing directly to the listener, with a mild reproach in his voice... but what the issue is, or what incident spurred his gentle chiding is almost impossible to decipher through the lyrics. In the world of indie rock, this brand of non sequitur-heavy obliqueness and self-absorption is hardly unique to Kilgour; what is striking, though, is the particular dreamy, resigned, forgiving tone of his delivery... His albums often seem like one big, good-natured shoulder shrug, as if he were saying, well, that's cool man, if that's what you wanna do. You still get the feeling that mistakes were made, but no one's gonna give you a hard time about it. Meanwhile, the melodies and textures drift by, recalling the waves that slap on New Zealand's shores... Surf's up, and David's going to ride the next song, straight into your earlobes. This isn't, perhaps, Kilgour's strongest or most striking album, but it's way better than 91.2% of anything else you're gonna hear out there these days... It's a keeper, as far as I'm concerned.

David Kilgour "The Far Now" (Merge, 2007)



Hmmm. Maybe it'll grow on me. Maybe not, though. I'm a huge fan of New Zealand kiwipop god David Kilgour, and I dig his languid, fuzzed-out drone style of electric guitar. But, I also recognize there is a too-loose side to the kiwi scene, and sometimes these guys make records that simply lack cohesion or momentum... I'm afraid this is one of those times: there are many of the stylistic hallmarks that make Kilgour's best work so wonderful -- the unhurried pace, the lack of concern for what the outside world is doing, and musicmaking for its own sake. But it just doesn't hold together here... The album is far-flung, diffuse and maybe even a little lazy, but not in that sublime way as his other albums. It's cool in parts, but it didn't really wow me. Like I say, maybe with a few more listens, I'll get into it, but right now I'm struggling a little...
The Clean "Mister Pop" (Merge, 2009)


---
Best-Ofs
---

The Clean "Anthology" (Merge, 2003)



Yay! A stunning 2-CD compilation which gathers old college rock "hits" such as "Tally-Ho" and "Billy Two," along with newer songs from recent records, and a nice selection of live tracks and rarities. Most of the old Flying Nun albums and EPs are pretty hard to find nowadays, so this well-programmed and quite generous collection will be a welcome blessing for kiwipop fans and kiwi kurious alike... Even if you have all the old records, it's nice to have all of these songs gathered together in one place... Highly recommended!
---
Tributes
---

Various Artists "CLEANED OUT" (7")(Dark Beloved Cloud, 1994)
A spunky East Coast tribute to David and Hamish... New Yorkers Sleepyhead, Kickstand, Uncle Wiggly and Airline doff their hats and tap their toes to the music of the Clean, including an appropriately groovy cover of "Tally Ho!" Also came with a flexi by the Giant Mums...
---
Links
---
Flying Nun's David Kilgour page -- Gives you the biographical and aesthetic info you'll need to start loving this guy's music as much as the rest of us do... Join us!

---



Kiwipop Index
Indiepop Indiedex
Slipcue Main Page



---