<! posted - 03/30/14 > <! archived 00/00/00 > <! MP3 00/00/00 > <! pix 00/00/00 > <! icons 02/09/11 >
---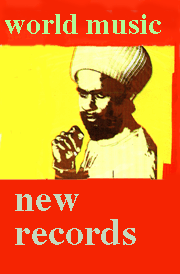 Welcome to my "New World Music" page, which highlights new(ish) African, Asian, Latin American and Celtic records, and "miscellaneous" records that I had the good fortune to check out in 2014. This page is added to as new records come in... If you want more to read more reviews, many others are archived nearby, and there are separate sections for various kinds of world music that you might like exploring as well.
---
Recommended Records: 2014 | Review Archives | World Music Index
---



New Stuff
Ana Alcaide "Como La Luna Y El Sol" (ARC Music)
Slim Ali & The Hodi Boys "70s Soul!" (ARC Music)
Tony Allen "Film Of Life" (Jazz Village)
Amabis "Trabalhos Carnivoros" (Mais Um Discos)
Rodrigo Amarante "Cavalo" (Mais Um Discos)
Clarice Assad "Imaginarium" (Adventure Music)
Chinbat Baasankhuu "The Art Of The Mongolian Yatga" (ARC Music)
Maria Bethania "Oasis" (DRG)
Maria Bethania "My Backyard" (DRG)
Maria Bethania "The Essential Maria Bethania: Love Letter" (DRG)
Martin Carthy & Eliza Carthy "The Moral Of The Elephant" (Topic)
Jeanne Cherhal "Histoire De J." (Decca)
Sousou & Maher Cissoko "Africa Moo Baalu" (ARC Music)
Cumbia All-Stars "Tigres En Fuga" (World Village)
Martinho da Vila/Various Artists "Nem Todo Crioulo E Doido" (Discobertas)
Vincent Delerm "Les Amants Paralleles" (Warner)
Jorge Drexler "Baile En Mi Cueva" (Warner Music Latina)
Rodrigo Costa Felix "Fados De Amor" (ARC Music)
Gallery "The Wind That Shakes The Barley" (Guerssen)
Sherie Julianne "Ten Degrees South" (Azul Do Mar)
Kamerunga "Terra Australis" (ARC Music)
Korrontzi "Tradition 2.1" (ARC Music)
Mike Marshall & Choro Famoso "Segunda Vez" (Adventure Music)
Amanda Martinez "Manana" (Self-Released)
Meta Meta "MetaL MetaL" (Mais Um Discos)
Marisa Monte "Verdade Uma Ilusao" (Universal Latino)
Hossam Ramzy "Sabla Tolo, v.4: Tak Raka Takum" (ARC Music)
Linas Rimsa & Arinushka "Old Faith" (ARC Music)
Sakina "Roye Mi: Songs From Kurdistan" (ARC Music)
Saor Patrol "Open Air Asylum" (ARC Music)
Lalo Schifrin "Rio After Dark" (Jasmine)
Silva "Ocean View" (Six Degrees)
Ricardo Silveira "Organ tRio" (Adventure Music)
Benjamin Taubkin "Al Quantara/A Ponte/The Bridge" (Adventure Music)
Techung "Lam La Che: On The Road" (ARC Music)
Moreno Veloso "Coisa Boa" (Luaka Bop)
Harvey Wainapel "Amigos Brasileiros, v.2" (Jazzmission)
Various Artists "BRAZILIAN BEATS: TWENTY-FIVE YEARS" (Mr. Bongo)
Various Artists "CAZUMBI: AFRICAN SIXTIES GARAGE, v.1" (No Smoke)
Various Artists "THE CLASSIC BOSSA NOVA SOUND" (Jasmine)
Various Artists "DAORA: UNDERGROUND SOUNDS OF URBAN BRASIL" (Mais Um Discos)
Various Artists "FEEDBACK MADAGASCAR" (ARC Music)
Various Artists "FINALISTAS DO VII FESTIVAL INTERNACIONAL DA CANCAO POPULAR" (Discobertas)
Various Artists "MALE VOICES OF FADO" (ARC Music)
Various Artists "MUSIC OF THE SANTAL TRIBE" (ARC Music) Various Artists "ROLE: NOVOS SONS DO BRAZIL" (Mais Um Discos)
Various Artists "THE ULTIMATE GUIDE TO IRISH FOLK" (ARC Music)


PLUS: New To Me...
Jorge Aragao "Raiz E Flor" (Som Livre)
Mathieu Boogaerts "Mathieu Boogaerts" (Tot Ou Tard)
Stephane Grappelli "Unique Piano Sessions: Paris 1955" (Musidisc)
Makapuu Sand Band "Makapuu Sand Band" (Hana Ola)
Alasdair Roberts "The Crook Of My Arm" (Secretly Canadian)
Sa, Rodrix & Guarabyra "Outra Vez Na Estrada: Ao Vivo" (Som Livre)
Rana Santacruz "Chicvasco" (Oasis)

---
Kiran Ahluwalia "Sanata: Stillness" (Kiran Music, 2014)



(Produced by Rez Abbasi)
Another stunning record from Indian-born world citizen Kiran Ahluwalia who continues to meld wildly divergent styles, most notably the combination of classical Indian rhythm and melody with the deep, funky grooves of Saharan tuareg music. Both styles share an affinity for hypnotic drones, and Ahluwalia finds that common ground and uses it to alloy two seemingly divergent musical paths into a sound so solid and organic, it's hard to believe they weren't from originally from the same tradition. As on previous albums, her main collaborator is her husband Rez Abbasi, a versatile Pakistani-American guitarist who has mastered the tuareg sound and adds subtle, jazzy fillips throughout. Together, Abbasi and Ahluwalia set a high bar for contemporary "world music" artists, with music that is deeply entrancing and mellow, yet pleasantly challenging and unique. Plus, she has a gorgeous voice. Highly recommended!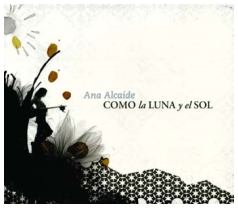 Ana Alcaide "Como La Luna Y El Sol" (ARC Music, 2013)



(Produced by Carlos Beceiro & Ana Alcaide)
An amazingly broad-based "world music" artist, Spanish fiddler and multi-instrumentalist Ana Alcaide has expanded her repertoire even further, adding Indian classical and other motifs to her already-rich mix of Iberian, Nordic and Jewish traditional music. On this album (which was originally issued in 2007 on the Lubican Records label) Alcaide plays several instruments, including the complex, 16-string Swedish fiddle known as the nyckelharpa, and she crafts gorgeous, richly melodic soundscapes that frame her lilting vocals, beautifully framing her mournful-sounding, mostly Spanish-language lyrics... Her work should appeal to fans of artists such as This Mortal Coil, Sarah McLaughlin and Clannad who meld lofty musicianship with an easygoing melodic sensibility... Certainly worth a spin!
Tony Allen "Film Of Life" (Jazz Village, 2014)



A sleek, sensuous, wildly diverse album from an old master. Building from the old Afro-Beat sound he helped create, Nigerian-born drummer Tony Allen shifts and arcs into heavy dub and clubby funk, off-kilter pop and artsy, Eno-esque electronica... It's smooth, multi-textured music that feels in turns joyful and dark, playful and forboding, and consistently wickedly creative. Currently pushing 75, Afrobeat elder Tony Allen is still very much in the groove, and this is a fine album, very listenable and enticing. Recommended!


<! October 20 >
Slim Ali & The Hodi Boys "70s Soul!" (ARC Music, 2014)



Mellow soul and (then) modern R&B from Kenyan singer Slim Ali, a '70s star who divided his efforts between Kenya and the Middle East... Heavily influenced by American soul pioneer Otis Redding, Ali worked in a number of styles, mostly spacy-sounding ballads with hints of Philly soul and classic lovers reggae, and a bit of more standard-sounding African pop. It's sung mostly in English, and only rarely (alas) sung in a local dialect. Mostly this is a little thinly produced and overly laid-back for me, though there is still a fascinating appeal, an intensity and conviction to his performances that transcends the apparent limits of the Kenyan studio scene. Unfortunately this disc does not include his 1977 hit, "You Can Do It," though that can be heard on a separate release, 70s Pop. Fans of African funk and soul will want to check this out, although it should be noted that this leans heavily on melody and less so on rhythm -- much more soul than funk-oriented.
Rodrigo Amarante "Cavalo" (Mais Um Discos, 2014)







<! Rodrigo Amarante is an inescapable musical figure in Brazil. Songwriter and multi-instrumentalist, he is one of the masterminds of the band Los Hermanos, a founding member of the samba super-group Orquestra Imperial and has collaborated with Brazilian icons such as Tom Zé, Gilberto Gil and Marisa Monte. In Europe and the United States he has enjoyed success with Little Joy (the band he formed with Fabrizio Moretti from The Strokes and Binki Shapiro), whose eponymous album was released worldwide in 2009 via Rough Trade. Having played shows across the globe last year opening for Devendra Banhart (with whom he has been recording and playing live since 2007), Rodrigo Amarante will release his first solo album 'Cavalo' through Mais Um Discos/Kartel worldwide on April 28th 2014. >
Amabis "Trabalhos Carnivoros" (Mais Um Discos, 2014)



(Produced by Gui Amabis & Regis Damasceno)
Subtle, textured, sometimes brooding, downtempo indie-pop from Brazilian rocker Gui Amabis, known to a few non-Brazilians as the brother of Rica Amabis, who put out an album a few years ago that got wide, global distribution. Like his sister, Gui is a little hard to pinpoint stylistically, though I suppose this album falls roughly in the same intellectual, artsy style as post- lo-fi "math rockers" such as Giant Sand, et. al., or if we wanted to use a Brazilian frame of reference, there's also similarity to some of Caetano Veloso's more cerebral, poetic work. It's a highly listenable album with several beautiful passages and though it gets kind of dour and downcast towards the end, Amabis never lapses into the showy, theatrical avant posturing of artists such as Arnaldo Antunes or Arto Lindsay -- this is a more earnest, organic album, with a rich palatte both musically and emotionally. Definitely worth a spin!
Clarice Assad "Imaginarium" (Adventure Music, 2014)



(Produced by Clarice Assad & Keita Ogawa)

Chinbat Baasankhuu "The Art Of The Mongolian Yatga" (ARC Music, 2014)



(Produced by Bernard Fort)
The yatga is a zither-like Mongolian stringed instrument which, unlike most zithers, dulcimers or autoharps, it is played with a finger-picking style, rather than strumming out chords. This is a lovely album, with performances on both 13- and 21-string yatgas... There are Asian motifs that may seem familiar to fans of Chinese and Japanese music, though with a distinctive feel as well, and what I suspect are modern compositional touches, although I don't know enough about Mongolian music to piece out what it traditional and what is not. At any rate, this is a very relaxed, contemplative set, ideal for peaceful moments at home. Recommeded!
Maria Bethania "The Essential Maria Bethania: Love Letter" (DRG, 2014)



(Produced by Asa Basbaum)
Singer Maria Bethania is perhaps Brazil's consummate concert performer, the torchbearer not only of the classic 1970s MPB/tropicalia scene, but also a bridge back to the samba-cancao and "radio singers" eras that preceded the bossa nova explosion of the '50s, and the jazz-tinged pop that followed. Her thundering ballad style remains intact, although with Bethania now in her '70s, it's tempered with a softness and more easygoing emotional tone that makes her sound less imposing and more accessible. This 2-CD set is a live tour through dozens of songs she has interpreted and championed through the decades, a "best of" set that revisits old songs rather than simply reframes them. Keyboardist Wagner Tiso, a longtime collaborator from the old days, provides the arrangements as well as sympathetic accompaniment, along with a multi-generational backing band that embodies Bethania's role as an ambassador from Brazil's pop past into its future... This album may have a familiar feel to longtime fans, but it's a strong, powerful presentation nonetheless, and pleasantly less strident than some of her earlier work. Recommended.
Maria Bethania "My Backyard" (DRG, 2014)



(Produced by Asa Basbaum)

Maria Bethania "Oasis" (DRG, 2014)



(Produced by Asa Basbaum)
Another fine record from Bethania, with a lighter feel than many of her albums. Amazingly, this disc is her fiftieth career album, with Bethania herself entering her sixth decade as one of Brazil's preeminent musicians... The opening tracks showcase light, bright vocals, brought out and accentuated by the sprightly mandolin work of Hamilton de Holanda (on "Lagrima") and spare, delicate acoustic guitar from rocker Lenine ("O Velho Francisco") and pop-jazz star Djavan (backing Bethania on his own song, "Vive"). Midway thorough, she slips into her more familiar mode of didactic, theatrical presentation -- reading poetry, framing songs with spoken word text, etc. -- but fans will be pleased and delighted by her enduring power.
Bixiga 70 "Ocupai" (Mais Um Discos, 2014)




A wild mix of old-school Brazilian funk, new-school baile funk and classic Afrobeat, ala Fela Kuti, as well as some canny nods towards the Ethiopian "jazz" of the 1970s... Brazilian pop has always been open to numerous influences, but the Bixiga band really take that eclectic tradition to new heights on this inventive, challenging, frequently ecstatic album... Afrobeat fans in particular will want to check this one out, as bandmember Mauricio Fleury was once a pupil of legendary Nigerian drummer Tony Allen, and weaves his distinctive style in and out of a shifting musical potpourri.


<! Hailing from the Bixiga neighbourhood in São Paulo, Ocupai sees the band build on the sound that saw their self-titled debut album top many Brazilian tastemakers best of lists for 2011. They combine the obvious touch points of Fela Kuti (the band's name tips a hat to the most famous incarnation of his band) and Tony Allen (with whom Mauricio Fleury from the band studied with) and bounce through boundaries to harvest textures of mandingo from Guinea and Mali, soukous from the Congo and ethio-jazz – all the while pulling in threads from the pioneers who first caught their ear; Pedro Sorongo, Os Tincoãs, Gilberto Gil, João Donato, Baden Powell, Deodato, Orchestre Poly Rythmo, Miles Davis and Lee Perry. Having collaborated with Souljazz Orchestra, Criolo, Emicida and Banda Black Rio, the band have also shared the same stage as their heroes Antibalas, Ebo Taylor, Tony Allen, Gilberto Gil and Q-tip at the likes of Denmark's Roskilde and Amsterdam's Paradiso and are set to return to Europe in May/June 2014. >
Martin Carthy & Eliza Carthy "The Moral Of The Elephant" (Topic, 2014)



The father-daughter English folk duo of Martin and Eliza Carthy collaborate on a stripped-down set of recordings -- mostly traditional tunes, along with adaptations of poems and the like. Martin Carthy -- now 73 years old -- is sounding his age, his voice thinner and beginning to waver, yet no less soulful or authoritative. This acoustic-based album will be a treat for fans more used to the often more elaborate arrangements of the Waterson-Carthy Band, where Martin and Eliza usually perform together.
Jeanne Cherhal "Histoire De J." (Decca International, 2014)



New stuff from French indie/pop artist Jeanne Cherhal, who was kind of a French Kate Bush for a while... This album is a bit mellower and toned down from earlier albums, but still quite nice. She makes fun videos, too.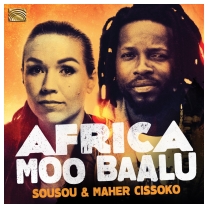 Sousou & Maher Cissoko "Africa Moo Baalu" (ARC Music, 2014)



(Produced by Andreas Unge)
Lovely West African acoustic music from the Senegalese-Swedish duo of Sousou & Maher Cissoko, who build their sound around twin koras and beautiful vocal harmonies... The songs are gentle but not saccharine, sweet and soulful even on the songs where they sing in English. This is a prime have-on-in-the-background, meditative music album, easy on the ears, though not by any means "new age-y" or world-fusion-ish. Nice stuff... recommended!
Cumbia All-Stars "Tigres En Fuga" (World Village, 2014)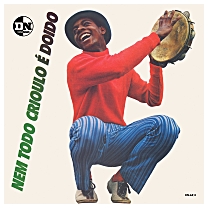 Martinho Da Vila/Various Artists "Nem Todo Crioulo E Doido" (Discobertas, 1968/2013)


(Produced by Expedito Alves, Norival Reis & Nilton Valle)
The first album featuring Brazilian samba star Martinho da Vila. He sings on four of the tracks on this delightful album which also showcases samba-school singers such as puxador Zuzuca and a gal named Analia, as well as several batucada percussionists of the late '60s. Martinho's voice is smooth as silk, but there's lots of other talent thrown in the spotlight as well: in the credits, the songs are identified with various escolas (Mangueira, Portela, Salgueiro, Imperio Serrano, Imperio Tijuca and of course Martinho's own school, Vila Isabel, as well as a couple of other smaller groups) while the backing band is equally far-flung, comprised of bassist Darcy da Mangueira, cavaquinho player J. Araujo and percussion by the Conjunto Brasil Ritmo 67, which was probably just a convenient name for whichever musicians they booked for the sessions. Although most tracks have vocals, there's also a great batucada drumming instrumental ("Ritmo") that starts off Side Two, featuring a magnificent cuica player named Nenen. The arrangements are fairly modest and straightforward, and much like Da Vila's albums that followed, don't yet have the lavish, expansive sound that pagode samba would have by the mid-'70s. All in all, a swell set, richly authentic, even with the fairly conservative production style.
Vincent Delerm "Les Amants Paralleles" (Warner, 2013)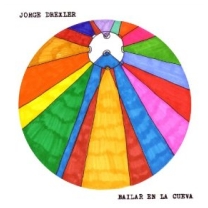 Jorge Drexler "Bailar En La Cueva" (Warner Music Latina, 2014)



(Produced by Carles Campi Campon, Jorge Drexler y Sebastian Merlin)
A really sweet, eclectic set by Urugayan-born world citizen Jorge Drexler, who mixes traditional Latin American music with mellow modern pop, soul, jazz and electronica in a style strongly reminiscent of Brazil's Caetano Veloso (a longtime friend who also makes a guest appearance on this album...) and also of numerous younger rock en espanol and Nortec bands. In addition to Veloso, collaborators on this album include singers such as Chile's Ana Tijoux and Li Saumet of the Columbia band Bomba Estereo, as well as various pop-electronic producers from across Latin America. If you like subtle, intelligent, uncategorizable world-pop, this is a lovely, highly listenable album that will quickly nestle in your mind and stay in rotation for a long time once it gets under your skin. Recommended!


<! In Bailar En La Cueva, his 12th album, Drexler takes fresh turns in his music, including songs to a Colombian cumbia beat, a Mexican ranchera and a hint of the fascinating fusion (from psychedelic rock to traditional styles) of a cumbia peruana (Peruvian cumbia). It's a broader view of the music of Latin America that also features collaborations with artists such as Brazilian singer and songwriter Caetano Veloso, singer Li Saumet of the Colombian group Bomba Estereo, French-Chilean singer Ana Tijoux , Bogota-based English musician and producer Will "Quantic" Holland, and musician and producer Eduardo Cabra a/k/a "Visitante" from the Puerto Rican rap duo Calle 13. >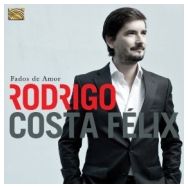 Rodrigo Costa Felix "Fados De Amor" (ARC Music, 2013)



(Produced by Rodrigo Costa Felix & Rodrigo Serrao)
Sweet, elegant, traditionally-oriented Portuguese fados, recorded by a younger artist from Lisbon who takes a very simple, relaxed approach and downplays some of the more melodramatic musical tendencies of the style. Originally released in Portugal in 2012, this album recieved the top award in a national fado contest founded as a bequest of the great diva, Amalia Rodrigues... It's very mellow and circumspect, a nice introduction to the style with very simple, clean accompaniment. Recommended!
Gallery "The Wind That Shakes The Barley" (Midas/Guerssen, 1972/2014)



A reissue of an obscure (but rewarding) English folk album, with a basically traditional orientation, colored by some artsy. flowery tendencies. The band featured lead singers Barbara and Royce Seabourne and largely eschewed the electrified pop/rock experimentations of the Fairport and Steeleye crowds, preferring a more stripped-down, acoustic sound... A strong set of old songs such as "Seven Gypsies," "Dowie Dens Of Yarrow" and "The Wind That Shakes The Barley," along with some less well-known songs. Recommended!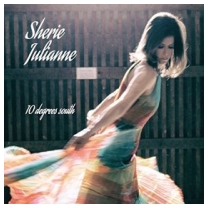 Sherie Julianne "Ten Degrees South" (Azul Do Mar, 2014)



(Produced by Sherie Julianne)
Bright, breezy smooth-jazz takes on classic Brazilian music, sung in Portuguese and English by San Francisco Bay Area vocalist Sherie Julianne... Pianist Marcos Silva provides upbeat arrangements and anchors a compact ensemble which also include flautist Mary Fettig, another North American jazz player who has recorded several Brazilian-themed albums. The repertoire includes some lesser-known compositions from masters such as Joao Donato, Antonio Carlos Jobim and Caetano Veloso, as well as bossa standards such as Roberto Menescal's "O Barquinho," and non-Brazilian standards by Michel Legrand and Burt Bacharach, given a light Southern Hemisphere spin. There are passages where I think Silva's performances are a little showy and overshadow the other musicians, but overall this is a strong independently produced jazz album...Definitely worth checking out.


<! via Terri Hinte >
Kamerunga "Terra Australis" (ARC Music, 2014)



(Produced by Nigel Pegrum)
British/Celtic folk, Latin dance, jazz and pop-rock coalesce around the broad Aussie accents of this eclectic band from Cairns, Queensland. The group's sound is guided in part by producer/bandmember Nigel Pegrum, a veteran English rock/prog player who is best known for his long tenure as the drummer for Steeleye Span during most of the 1970s and '80s. There are hints of the old Steeleye folk-rock sound, but they are subsumed into a wider "world beat" style -- this may be a little too slick for some world music fans, others will find it compelling, particularly those with a particular interest in contemporary Australian pop.
Korrontzi "Tradition 2.1" (ARC Music, 2014)



(Produced by Agus Barandiaran)
Freewheeling world-beat instrumentals and vocal songs from a lively Basque band. The melodic, accordion-led music reveals strong Celtic, African and Arabic influences (as well as Iberian/Latin ones) with vocals in a variety of languages, including Italian, Euskara (Basque) and African dialects such as Shona... The wide array of influences reflects both the unique cultural geography of Catalonia and the band's wide travel and embrace of many styles of music. Guest performers include Celtic virtuosi such as Scottish accordionist Phil Cunningham (on "Arkupeko Dantza") and Michael McGoldrickm playing uileann pipes on "Diatonic Bilbon," as well as Portuguese fado guitarist Custodio Castelo. (Oh -- and did I say this band was led by the accordion? My bad! It's actually the trikitixa, which is, well, a Basque version of the accordion. Still sounds cool, though!) This album is very cheerful and easy on the ears... After a while it may seem a little too "poppy," but mostly it's quite pleasant. The new version also includes a two-sided video disc, presented in both PAL and NTSC formats, with two long-ish clips of live performances that give a sense of this band's high-energy approach.
Mike Marshall & Choro Famoso "Segunda Vez" (Adventure Music, 2014)



(Produced by Mike Marshall & David Luke)
North American mandolinist Mike Marshall, an elder statesman of the "newgrass" and new acoustic scene of the 1970s and '80s has for the last couple of decades been a devotee of Brazilian choro music, the zippy, Dixieland-like acoustic style whose heyday was long before the bossa nova boom of the '60s. This album, recorded in California with a quartet of likeminded yanquis, is his best choro album to date, with Marshall and company getting closer to the music's soulful core, sounding more relaxed and less self-conscious than on previous outings. The repertoire is purely classic, with a hefty dose of mandolin icon Jacob Do Bandolim, some tunes by Pixinguinha and Ernesto Nazareth, and -- getting a bit more off the beaten track -- even one song from bandleader K-Ximbinho. There's some more modern material as well, from revivalist composers such as Guinga and Moacir Santos, all in all, a well-chosen set that reflects the evolution of the style amid the changing Brazilian soundscape. Marshall's mandolin work generally tilts towards the softer and more lyrical, shying away from the declarative, staccato attacks of artists such as Jacob Do Bandolim and Waldir Azevedo. The other musicians seem similarly seeped in choro's tradition of insanely intricate -- it's not quite accurate to call them "backing musicians," since every member of the ensemble has to be so active and engaged in the overlapping blend of melody and rhythm. Colin Walker deserves a shout-out for mastering the "sete cordas" 7-string guitar peculiar to Brazilian music, while percussionist Brian Rice and Andy Connell on clarinet and saxophone show a similar feel for the material. Clearly Marshall has been studying up and listening to lots of the old stuff, thus jazz and new acoustic fans can celebrate together as choro music's biggest American fan gets even more into the swing of things. (By the way, Mike, if you're out there, just wondering if you've checked out Severino Araujo's stuff yet? It'd be fun to hear some acoustic renditions of his best big-bandy tunes...)


<! August 19 - no CD ASIN yet >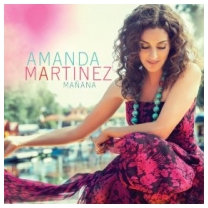 Amanda Martinez "Manana" (2013)



(Produced by Javier Limon & George Seara)
Fine, light, acoustic-based Latin pop from Canadian singer Amanda Martinez, who sweeps across a wide range of Latin American styles. She's hot on a winning formula with the brisk, giddy, melodic bounce of the flamenco-flavored "Va Y Vienne," which opens this album. This bright, uptempo sound suffuses the album, and is expanded to embrace the unique syncopated rhythm of Mexico's Huastecan folk music on tracks such as "Que Bonita Es Esta Vida." Martinez sings primarily in Spanish, but also includes lyrics in English and French (both of which I found a little less fluid; also the styles of these songs tended to be more "folkie," in the North American sense, and had less Latin American rhythmic swing. Nonetheless, this is a fine album for world music fans looking for stuff that's soft on the ears -- you can easily imagine these songs humming in the background at a local cafe, though many hold up to closer auditions as well. A little on the light side for me, though several songs stand out.
Meta Meta "MetaL MetaL" (Mais Um Discos, 2014)



(Produced by Fernando Sanches)
Man, is this some difficult listening! And I mean that in an "if-you-like-John-Zorn..." groovy-but-inaccessible kinda way. It's wild experimental music, with this Sao Paulo trio mashing regional Brazilian styles and candomble fervor in with harsh, provocative art-rock, jazz squonk and a smidge of Afrobeat in the margins. Crazy stuff, but compelling. Singer Jucara Marcal wails with the best of them -- it's like Meredith Monk jamming with Pere Ubu and Pixinguinha... A big sound that will certainly make some sort of impression on all who hear it.


<! Over a squalling mess of improvised guitar and sax, a twisted, almost broken female vocal cries out to Exu, the gatekeeper of the Afro-Brazilian religion Candomblé. This is the 'Afro-punk' sound of Metá Metá - Vocalist Juçara Marçal, saxophonist Thiago França and guitarist Kiko Dinucci – a trio of Sao Paulo's most sought after musicians, struggling to survive the 21st century sonic schizophrenia of their home city Sao Paulo. Metá Metá's sophomore album and debut for Mais Um Discos MetaL MetaL launches itself from the ancient chants of the orixás into a dirty brew of psychedelic samba, distorted jazz and Afro-punk. The band are all followers of candomblé yet Thiago is eager to point out that they are not using the orixás to preach certain beliefs but to provide a framework within which they tell their stories. On MetaL MetaL they mix these spiritual and rhythmic foundations with influences ranging from Afrobeat to Afrosambas, punk rock to be-bop to create chaotic, life-affirming music that explodes with the rage of The Stooges and Sonic Youth, the spirituality of John Coltrane and Sun Ra and the wild, avant-garde instrumentation of contemporary experimental-psychedelic outfits such as Melt Yourself Down and Goat. Thiago's sax-playing has some serious experimental traction, one moment somersaulting countermelodies over Kiko's guitar, the next diving low to provide the brassy bass to Juçara's commanding vocals. Kiko is influenced by the intricacies of African music and never plays chords, allowing for wonderful melodic interplays between himself and Thiago. On Oya, the guitar confidently strides in on a funk-driven riff, challenging the saxophone, whose immediate riposte oozes sophistication to match and elegantly paves the way for Juçara. "This," claims Thiago, "adds drama to the songs, as you never know where the melody is going to take you. If the guitar opens with a chord, the harmonic structure has been laid out, and the listener already knows what's coming next." All the band members are integral cogs of the São Paulo arts scene; Thiago with his improv-led trio, MarginalS and African rooted solo outfit, Sambanzo was also in Criolo's touring band for two years. It was during his stint with Criolo that he met Tony Allen, which led to the two collaborations with him on the album. Juçara is a member of a cappella group (Vesper Vocal), experimental theatre company (Companhia Coral) and professor of singing at Sao Paulo's University Anhembi Morumbi. Kiko plays with Passo Torto a 'samba string quartet' and is a widely respected visual artist - he created the wood carving for the MetaL MetaL logo. >
Marisa Monte "Verdade Uma Ilusao: Tour 2012/2013" (Universal Latino, 2014)


Orquestra Imperial "Fazendo As Pazes Com O Swing" (Mais Um Discos, 2014)



(Produced by Berna Ceppas & Kassin)
Another glorious and wonderfully enjoyable album from this youthful, joyous Brazilian supergroup. Orquestra Imperial, an outgrowth of the +2 collective, includes neo-tropicalistas Domenico, Kassin, Moreno Veloso and Pedro Sa, singer Thalma de Freitas and a slew of horn players and percussionists, including old-timer Wilson Das Neves both singing and playing drums. While their first album had a distinctive salsa/Latin dance flair that was unusual for Brazilian pop, this time around they zero in more tightly on the so-called "Brazilian big band" sound known as gafieira, a propulsive, pre-bossa nova style that found its heyday in the 1940s and '50s. Orquestra Imperial doesn't quite strictly toe the line with recreating the original jazz-oriented sound of vintage gafieira, but they do recapture the giddy, forcefully fun ethos of the genre: a large group of very talented musicians playing their hearts out with tight arrangements and big, bold melodies. This album is also dedicated to the late guitarist Nelson Jacobina, a key player in the '70s tropicalia/MPB scene who co-founded Orquestra Imperial in 2002, and wrote or co-wrote about half the songs on here. Jacobina passed away a couple of years ago from lung cancer, but took part in these sessions and plays on several of these tracks; the record is certainly a fitting tribute to his ebullient, expansive style. This record is a lot of fun, with one track after another that'll set your toes tapping and bring a smile to your lips. Highly recommended!
Hossam Ramzy "Sabla Tolo, v.4: Tak Raka Takum" (ARC Music, 2014)


The latest entry into a series that started in 2002, this disc features Middle Eastern percussionist Hossam Ramzy at his purest, eschewing the world-beat fusions he helped pioneer, in favor of pure solo drumming. It's hardly "simple" stuff, though: Ramzy crafts some of the most challenging, complex percussion you're likely to hear anytime soon. Highly recommended for fans of drumming and percussion in any style.
Linas Rimsa & Arinushka "Old Faith" (ARC Music, 2014)



(Produced by Irina Zacharova)

Sakina "Roye Mi: Songs From Kurdistan" (ARC Music, 2014)



(Produced by KO Music)

Saor Patrol "Open Air Asylum" (ARC Music, 2014)



It's an open question whether Scottish bagpipes can be made any less irritating to the anti-bagpipe contingent by the introduction of Steve Vai-ish rock/metal guitars... But I'm willing to guess that with enough beer in you, it wouldn't really matter. An odd form of party music from our Celtic compatriots... Not my cup of tea, but they definitely have their fans.
Lalo Schifrin "Rio After Dark" (Jasmine, 2014)


A reissue of two early-1960s albums by composer-arranger Lalo Schifrin, Bossa Nova: New Brazilian Jazz and Piano, Strings And Bossa Nova, originally recorded for the Audio Fidelity and MGM labels in 1962. Born in Argentina, Schifrin conquered Hollywood and was known as a lively, innovative composer of film and TV scores, although when he recorded these albums he was still a relative newcomer, best known for his gig as piano player in Dizzy Gillespie's band -- his first soundtrack job wasn't until 1963. Along with everybody else, Schifrin joined the global craze for Brazilian music, either covering contemporary Tom Jobim classics or adding the word "bossa" to his own compositions... Schifrin had a witty, dynamic musical vision, but it must be said that his perky, playful approach may have been a mismatch for the minimalist cool of Tom Jobim-style bossa nova. These tracks are generally uptempo and note-heavy, and reflect Schifrin's penchant for playing with jazz conventions more than an appreciation for the subtleties of contemporary Brazilian pop. In his defense, though, these tracks do have something in common with the Brazilian "jazz trios" of the same era -- nightclub bands that also had a propulsive, aggressive approach which didn't quite fit with Jobim's vision but were an integral part of the bossa landscape nonetheless. Either way, Schifrin fans should be delighted to hear these old albums, and this CD edition is pretty generously programmed, packed with a couple dozen tracks from a fine vintage. He might not have really "got" bossa nova at first, but this is still pretty hip, swinging 'Sixties material.
Silva "Ocean View" (Six Degrees, 2014)



More Brazilian electro-pop from Sao Paulo's Silva...


<! - no ASINs 08/14 >
Ricardo Silveira "Organ tRio" (Adventure Music, 2014)



(Produced by Ricardo Silveira, Vanessa Rodrigues & Rafael Barata)
A relaxed, funky jazz set featuring guitarist Ricardo Silveira and Vanessa Rodrigues on Hammond B3 organ, with drummer Rafael Barata providing concise backing... This 2-CD set has one disc cut in the studio and one recorded live... Initially, the focus is on Silveira's guitar, providing most of the melody and drive, though as the album(s) progress, more room opens up for the B3 to shape the sound. Gone are the days of Walter Wanderley's more manic approach: these sessions recall the funky jazz of Richard "Groove" Holmes and Jimmy Smith... Nice, mellow, very jazzy stuff.


<! Ricardo Silveira - guitar Vanessa Rodrigues - Hammond B3 Rafael Barata - drums > <! Sept. 16 >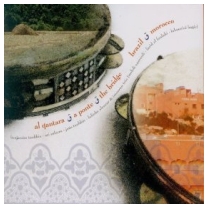 Benjamin Taubkin "Al Quantara/A Ponte/The Bridge: Brazil-Morocco" (Adventure Music, 2014)



(Produced by Benjamin Taubkin)
In 2009, Brazilian jazz pianist Benjamin Taubkin traveled to Morocco to perform in a music festival where he was exposed to a wide range of Arabic musical styles... As many Spanish and Latin American artists before him, Taubkin became aware of the deep historical influence that Arabic music had on Iberian culture during (and after) the Ottoman Empire, and by extension the influence it has had on Brazilian music. Exploring these connections, he collaborated with several Moroccan musicians, notably oud player Farid El Foulahi, who plays on this album along with some Moroccan percussionists, as well as Brazilian accordionist Lulinha Alencar, bassist Joao Taubkin, and percussionist Ari Colares. Arabic music dominates this album, with the "Brazilianness" a little hard to find. I suppose it's the fluidity and adaptive nature of the Brazilian artists that most marks their contributions: Taubkin's jazz riffs fit easily into the Arabic mold, in a style familiar to many modern jazz fans, while it is Alencar and Colares that provide the strongest and most tangible bridges between styles: the accordion provides a drone that lends itself both to Saharan gnawa as well as recalling the oceanic meanderings of the Brazilian jazz-fusion of the early '70s, from "Clube de Esquina" artists such as Wagner Tiso, Lo Borges and Milton Nascimento. And, of course, Brazilian drummers can jam with anyone. While Arabic motifs dominate, and the Moroccan musicians are perhaps less plastic and fluid than their collaborators, the Brazilians drawn them out, opening spaces that invite longer, more ecstatic, improvisational solos. The album closes with Ari Colares' "Quilombo," which is the most jazz-oriented and most "Brazilian" of the tracks, and puts all the musicians on his wavelength... Of all the Adventure Music releases I've heard, this is probably the deepest into "world music" territory and the furthest from conventional smooth jazz, making it equally challenging and rewarding for a wide varirty of listeners. Definitely worth a spin!


<! 05/25/14 - no ASIN >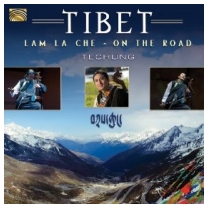 Techung "Lam La Che: On The Road" (ARC Music, 2014)



(Produced by Tashi Sharzur)
An Indian-Tibetan expatriate now living in California, singer-songwriter Techung plays a pleasant mix of traditional Asian and modern global styles... This album opens with "Lok Dro," a track that has a surprising yet subtle crossover sound, with African and American folk influences and light, atmospheric pop-rock touches... Most of the album centers on traditional instruments, such as the Tibetan bamboo flute, the dramnyen (a fretless lute) and the piwang fiddle... The uninformed listener (myself included) will be forgiven for hearing more similarlity than difference between this and traditional Chinese music, though the comparison isn't meant as a negative, in either direction. Neo-acoustic blues picker Keb Mo performs as a guest artist, squeezing nicely into the non-Western musical modes. Very listenable, and worth checking out!


<! Techung, who grew up in Dharamsala, India, but who now dwells in the San Francisco Bay Area, is a prolific Tibetan songwriter and traditional arts performer. He has a large discography, which earned many honors. This latest collection recently won several awards from the Tibetan community. Similar to his previous issue from ARC records, the album features his vocals and instrumentals to the accompaniment of various traditional and modern instruments. He plays the dramnyen fretless lute, the piwang spiked fiddle (similar to the Chinese erhu), and the lingbu transverse bamboo flute. Also heard are the yangqin hammered dulcimer played by Tsering Phunstok and electric guitar and bass by other musicians. >
Moreno Veloso "Coisa Boa" (Luaka Bop, 2014)


Harvey Wainapel "Amigos Brasileiros, v.2" (Jazzmission, 2014)


(Produced by Harvey Wainapel)
San Francisco Bay Area jazzman Harvey Wainapel has devoted a hefty chunk of his career to exploring Brazilian music, and proves his command of multiple styles on this complex, far-ranging, completely joyful album, which was recorded in several Brazilian cities, including Belo Horizonte, Recife, Rio and Sao Paulo. Although he touches briefly on familiar-sounding bossa-flavored "smooth jazz", Wainapel moves past well-known Braz-jazz tropes into the kaleidoscopic welter of regional styles such as the frevo, maracatu, xote and baiao, as well as a hefty dose of the ornate jazz-like choro. These addictive rhythms have their own logic and momentum, and what's most remarkable is how Wainapel unifies the divergent styles into a cohesive whole. A masterful saxophonist and clarinetist, he sat in with nine different bands (with some overlap, using musicians he's worked with on earlier albums) and deftly weaves their music together, guiding each ensemble with dynamic leads while never overwhelming or homogenizing their music. Jazz fans who want to delve deeper into the headwaters of Brazilian music will discover a capable guide in the enthusiastic, evangelical Wainapel, who brings some much-welcome bite and vigor into the Braz-jazz genre.


<! 08/05/14 - no ASIN yet >
Various Artists "AS 12 FINALISTAS DO VII FESTIVAL INTERNACIONAL DA CANCAO POPULAR (FASE NACIONAL)" (Odeon-Sigla/Discobertas, 1972/2012)
(Produced by Jose Otavio Neves & Solano Ribeiro)
Brazil's tropicalia-era pop avant-garde is well-represented on this live album capturing the Brazilian entries into 7th annual Festival Internacional Da Cancao Popular (the International Song Festival, or FIC). Founded in 1966, FIC was one of countless song competitions of the era, many of which were documented on similar albums. This disc represents the last of the FIC contests, and is one of several discs recently released by the Discobertas reissue label. THE 1972 concerts took place under the shadow of the Brazilian military junta, during a particularly repressive period when many of Brazil's most celebrated pop stars -- such as Gilberto Gil and Caetano Veloso -- were living in exile, and there is an undercurrent of artistic rebellion and coded messages, as in the English-language song, "Let Me Sing, Let Me Sing," which appears in two versions on this disc. This generously-programmed reissue CD includes both the original twelve-song LP and a half-dozen bonus tracks taken from two EPs that came out at the same time, music recorded in two rounds of competition, on September 16-17 and September 30, 1972 at Rio's Ginasio do Maracanazinho. The lineup includes a real who's-who of obscure folk-rock freakout artists from the early '70s, musicians such as Os Fiks, Karma, Sirlan and Eustaquio Sena, whose own releases are counted among the rarest of Brazilian rock records, as well as rebel rocker/record producer Raul Seixas' guitar-rock band, Os Lobos, who contributed two tracks to the original album. Even the "squarer," more conventional, artists were into experimental music: MPB vocalist Alaide Costa sang "Serearei," a jazzy track by Hermeto Pascoal, and the fusty Coral Som Livre (sponsored by the Som Livre record label) covered a song by Os Mutantes. There were a few representatives of more established styles: the roots-samba band Os Originais do Samba turn in a nice performance, with the obscure duo of Elson & Mirna adding a nice summer-samba, "No Na Cana," and a few mainstream singers such as Renata Lu and Marlene putting their hats in the ring as well. Soul singer Claudio Ornellas seems to have done well, contributing two Joe Cocker-ish tracks, including one ("Pente") where he is backed by Os Lobos. Thanks again to the Discobertas label for reissuing such rare stuff from the era... Where else are you going to hear this stuff??


<! the jury included Nara Leao and Rogerio Duprat > <! WINNER WAS: >
Various Artists "BRAZILIAN BEATS: TWENTY-FIVE YEARS" (Mr. Bongo, 2014)


Jinkies! An 8-CD (117-track) collection from the folks at Mr. Bongo Records, the folks who put Brazilian music and acid jazz in the same little genie bottle, 'way back when. I haven't heard this collection, but it promises great things, and has a bigger slice of brand-name Brazilian superstars (Jorge Ben, Jackson do Pandeiro, Djavan, etc.) than previous releases, though there's still a hefty slice of old-school jazz players and newer, clubbier artists who pick up where the old guys left off (including remixes their work...) As with other volumes in the Brazilian Beats series, this will be sure to have some super-monster groove tracks that'll become cherised favorites, along with some stuff that might not be your cup of tea... But the good stuff really ought to wow you.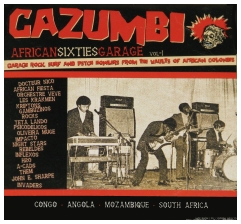 Various Artists "CAZUMBI: AFRICAN SIXTIES GARAGE, v.1" (No Smoke Records, 2008)


I looked for this one for a long time -- one afternoon I heard a track played on my old radio station and I thought, "Woah! gotta get that!!" For folks delving into classic African garage rock and American-style vintage acid-rock, this colleciton is a goldmine... There are a lot of great compilations that touch on similar material, but this one has some of the rawest, grittiest, really rock'n'roll flavored material, with only a few tracks that drift into the multi-textured, super-groovy African pop styles that were more typical in the '60s and '70s... This is less local and more "foreign"-sounding, although along with the three-chord workouts there are many tracks sung in local dialects, which is the ideal combination for me: imitative, but still stamped with the regional culture. Some of the tracks are a little sketchy or poorly recorded -- pretty demo-y or of dubious merit to begin with, but the stuff that's cool is really, really cool. If you're looking into vintage African rock music, you should definitely try and track this one down.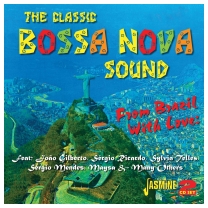 Various Artists "THE CLASSIC BOSSA NOVA SOUND" (Jasmine, 2014)


A concise 2-CD set that reprises many of the classic recordings of the Brazilian bossa nova era, starting out with Joao Gilberto's groundbreaking "Chega De Saudade," and includes several other early Gilberto recordings, as well as tracks by other first generation bossa artists such as Carlos Lyra, Sergio Ricardo and Sylvia Telles, as well as bossa-jazz artists like Ed Maciel, Sergio Mendes and the Tamba Trio and pre-bossa "radio singers" like Lucio Alves, Elizeth Cardoso and Maysa Matarosso who took up the mantle of the new style when bossa swept Brazil in the late 1950s and early '60s. Also included is crooner Agostinho dos Santos, who is perhaps best remembered for his tracks on the Black Orpheus soundtrack, and guitarist Baden Powell, who also accompanied many of the era's biggest stars while working as a session musician. The selection is nice, with a number of touchstone performances, as well as cover versions of famous songs... This is a good set, though not completely representative of the era, since several key artists are omitted, most notably composer Tom Jobim (who created the style) and poet Vinicius de Moraes, who was closely associated with its popularization. Nonetheless, this is a strong set of lovely music, perfect for that relaxed day at the beach or maybe a little unwinding at home.
Various Artists "DAORA: UNDERGROUND SOUNDS OF URBAN BRASIL" (Mais Um Discos, 2013)







<! Daora: Underground Sounds of Urban Brasil - Hip-hop, Beats, Afro and Dub >
Various Artists "FEEDBACK MADAGASCAR" (ARC Music, 2014)



A lively set of modernized, contemporary pop from the isaland nation of Madagascar... For those of us familiar with the more acoustic-oriented Madagascarian music that leaked out in the '80s and '90s, a lot of these more high-tech recordings may come as a revelation -- slick pop sounds have come into this corner of Africa as well, although with that unique Malagasy spin. A few artists, such as Rossy and Jaojoby, may ring a bell, but most are unfamiliar -- to me at least -- and to my way of thinking, that's a very good thing. Some of the production is a little too slick for me, but the music is all new, and thus I am hooked. Definitely worth a spin... Plus, the album sales are a benefit for Treemad, an environmental fund that aims at reversing the deforestation that's endangering the Malagasy ecology, so it's good works as well as good music.
Various Artists "MALE VOICES OF FADO" (ARC Music, 2014)



An excellent collection of contemporary fado ballads, featuring some of Portugual's finest male singers, including some old-timers and some younger artists. This particular selection is easy on the ears, in the sense that it doesn't showcase much of the severity that sometimes characterizes the genre... Which isn't to say that it's a goopy world-fusion crossover set, not by any means. These performances are uniformly soulful and compelling, wonderful examples of the aching, reflective nostalgia and romanticism that characterizes the genre. Female fado singers often get the most attention with global audiences, but this album is a great way to introduce yourself to the masculine side of the style... Features singers such as Joao Braga, Fernando Farinha, Carlos Ramos, Ricardo Ribeiro and others. Recommended!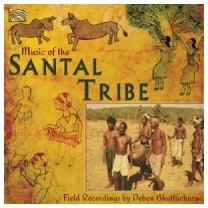 Various Artists "MUSIC OF THE SANTAL TRIBE" (ARC Music, 2014)



(Produced by Deben Bhattacharya)
Ethnomusicologist Deben Bhattacharya is best known for his historic recordings of the Bauls Of Bengal, one of many forays he made into preserving the traditional music of Indian and other Asian cultures... This disc collects two sets of recordings made in 1954 and 1973 documenting the Santal people, an indigenous, pre-Aryan culture of North-Eastern India, located roughly between Bangaldesh and Nepal. These are fairly stark, hyper-traditional performances, a strict gender division between male and female musicians which is especially notable on the many chants and other vocal tracks. Perhaps the most accessible numbers are the instrumentals, which are often solo pieces where the musicians are identified by name, rather than as just "villagers." Among the most striking tunes is the album's first track, simply titled "Madal Or Santal Drum," which spotlights the unusual and distinctive percussion style of the Santal -- a tune which also feels strangely contemporary and may be of interest to modern-day mixers. These rhythms are embedded in the village chants as well, but are more difficult to prize out... Overall, this album will be most compelling to listeners interested in hyper-traditional, folkloric field recordings. Though perhaps less accessible to a general audience than many ARC releases, it is certainly a valuable historical resource, and presents a style of Indian music that is atypical and unexpected.
Various Artists "ROLE: NOVOS SONS DO BRAZIL" (Mais Um Discos, 2014)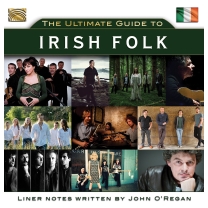 Various Artists "THE ULTIMATE GUIDE TO IRISH FOLK" (ARC Music, 2014)


This far-ranging 2-CD set covers a lot of territory, including a bunch of big-name Irish artists such as Altan, Kevin Burke, Andy Irvine, Kila, Niahm Parsons and the Bothy Band, as well as a bunch of more obscure players (which I count as a definite plus...) There are slick modernists and pop-friendly performers as well as more trad-oriented artists, and trad artists delving into crossover material, such as Clannad and Dolores Keane. Plenty of pretty-sounding, melodic instrumentals, of course, played on fiddle, fifes and harps, and singers galore in a variety of styles. Contemporary folk is represented by Luka Bloom and others, Celtic fusioneers such as Afro Celt Sound System rub shoulders with old-timers like the Maken Brothers and the Johnstons, and while U2 didn't make the cut, Irish rock and pop are well represented by groups such as The Young Folk and Screaming Orphans (who both remind me of the Waterboys) as well as grittier pub thumpers like the Mighty Doonans and Horslips, while Sinead O'Connor and Christy Moore deliver an airy but majestic, 12-minute rendition of "Lord Baker." Not all of this is "my kind" of Irish music, but a lot of it's quite nice, and there are certainly a lot of options and styles for newcomers to delve into, giving a good sense of some of the range available in contemporary Celtic music.
---
New To Me...
---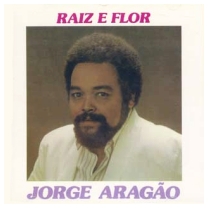 Jorge Aragao "Raiz E Flor" (Som Livre, 1988)


(Produced by Milton Manhaes)
A prolific composer and performer, multi-instrumentalist Jorge Aragao was a founding member of the Grupo Fundo Do Quintal, and is a torchbearer for the back-to-roots samba style known as pagode. This is an album of slick, classy samba-pop, but ultimately too gooey and ballad-oriented for me... The opening track, a duet with Arlindo Cruz, is a nice uptempo tune that harkens back to the glory days of pagode, as do a couple of tracks on second half of the album, but the rest of the record is super-soft pop, with tinkly keyboards and gentle arrangements that won't do much for folks in search of a more robust samba sound.
Mathieu Boogaerts "Mathieu Boogaerts" (Tot Ou Tard, 2012)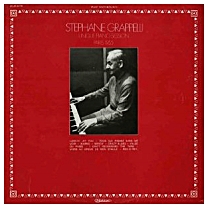 Stephane Grappelli "Unique Piano Sessions: Paris 1955" (Jazz Anthology/Musidisc France) (LP)


Legendary jazz violinist Stephane Grappelli was also adept on piano, as heard on these relaxed, informal sessions recorded in a trio with bassist Guy Petersen and drummer Andre Reilles. Best known for his work with guitarist Django Reinhardt, Grappelli got his start in show business playing piano accompaniment to silent films, and while he is nowhere near as adept on keyboards as on the violin, he is still expressive and brisk, with a joyful melodic touch. The repertoire includes five Grappelli originals, a couple of Cole Porter tunes and some French standards from the work of Charles Aznavour and Charles Trenet. Though not as sleek as his regular records, these tracks still have a sweet, sentimental feel, and shed new light on a musical master. Definitely worth checking out!
Makapuu Sand Band "Makapuu Sand Band" (Mele/Hana Ola, 1992)



(Produced by Irv Pinensky)
A lovely, soulful Hawaiian revival band of the late 1970s, the Makapuu Sand Band was a talented quartet that featured the steel guitar of Andrew Iaukea Bright, who was (I believe) the nephew (or grand-nephew?) of legendary songwriter/guitarist Sol K. Bright, who wrote the hapa haole classics "Hawaiian Cowboy" and "Hawaiian Scotsman." As their name implied, the Sand Band was a Hawaiian party band, at home on the beaches with their guitars in hand... These gentle acoustic tunes are similar in feel to the Sons Of Hawaii or the early Peter Moon Band. Nice stuff!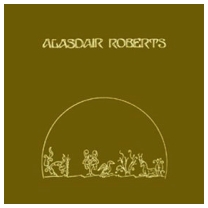 Alasdair Roberts "The Crook Of My Arm" (Secretly Canadian, 2001)



I relish the times that Scottish avant-folkie Alasdair Roberts sticks to traditional music, and this album is certainly his most focussed, most "straight" reading of Brit-Celt trad, with songs drawn from the repertoires of artists such as Anne Briggs, Shirley Collins, The Dransfields, and Nic Jones... It's lovely stuff, although Roberts' doleful, depressive approach quickly becomes static, one sad, slow song after another, with restrained, rueful vocals and gentle guitar. There's very little of the bouncy melodic sensibility that makes his later albums seem so puckish and subversive. It's nice, though -- richly drenched in culture and soulfulness, an album that will grow on you, though it's just a little bit of a downer.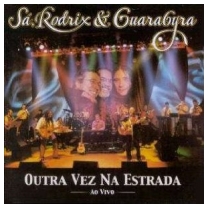 Sa, Rodrix & Guarabyra "Outra Vez Na Estrada: Ao Vivo" (Som Livre, 2001)


(Produced by Vinicius Sa & Arramis Barros)
The pop trio of Luiz Carlos Sa, Ze Rodrix and Guttemberg Guarabyra were one of the most vibrant Brazilian pop groups of the early 1970s, recording several albums together before Rodrix went solo... This reunion concert matches a wildly enthusiastic audience with what sounds, from the outside, like an entirely docile, fossilized set of beloved oldies, nestled in a cocoon of cozy, glossy, rather gooey arrangements. It's not unlike what you'd expect from a contemporary show from yankee bands like America, the Eagles or the Beach Boys -- goopy but still exciting to hardcore fans, though mostly a little hard to explain the appeal to an objective listener. Also, part of it's just a Brazilian thing: they adore a lot of stuff that only Brazilians could love. (But then again, we gave the world Kenny G and Barry Manilow, so who am I to get all snooty...??) Too slick for me, but you can hear that the audience was pretty jazzed.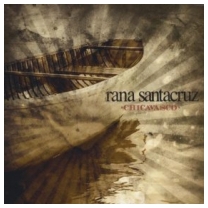 Rana Santacruz "Chicvasco" (Oasis, 2009)



(Produced by Rana Santacruz & Alex Venguer)
A lovely acoustic album from a Mexican-born multi-instrumentalist formerly from a rock en espanol band called La Catrina... The gentle, inventive mix of musical styles, production modes and various instruments is quite alluring: the opening track features prominent banjo and fiddle, fusing an Appalachian sensibility onto his wide-ranging musical tapestry, a pan-Latin American/trans-Atlantic that draws on tango, corrido, folk balladry, North American-style country music and bluegrass twang and a subtle wisp of rock... The songs are generally contemplative and slow, but on a tune or two he picks up the pace and sounds a bit like a Spanish-language Pogues... All in all, a very sweet, surprising, highly listenable album... Reminds me of the album recorded by Spain's equally inventive, equally obscure Depedro a few years back... Highly recommended, particularly for those looking for something super-mellow yet challenging.
---



World Music Index
Other Recent Reviews


---