<! cd 11/22/15 > <! MP3 00/00/00 > <! pix 00/00/00 > <! archived 00/00/00 > <! 06/02/15 - started to prepare 07/01 new page > <! 11/24/15 - wrote reviews, posted with pix > <! Stephen Foster - orchestral versions with Rosanne Cash Jimbo Trout Laurie Lewis - new album coming out - tribute to Hazel & Alice >

---
Howdy, neighbors!
Hey, everybody! My apologies to those of you who were looking here for the bird's eye lowdown on all the latest and greatest... As noted in earlier columns, my coverage of new releases has slowed down a bit this year, though I am still reviewing stuff that comes to my attention... I'm just not keeping up the monthly releases format for a while. This page is for reviews of new country, bluegrass and Americana records that I had the good fortune to listen to in the wintery months of 2015. This page gets updated constantly, so check back when you can... Also, check out my full Guide To Hick Music for a bazillion more record reviews and artist profiles.
If you want to see where I've been putting most of my creative Slipcue mojo these days, check out my Hippiebilly/Locals Only section, which is devoted to unsigned and off-the-radar artists from the 1950s, '60s, '70s and '80s -- back in the dim, dark days before there was an "Americana" genre. Lots of cool stuff there, and I am always looking for recommendations for long-forgotten bar bands and kooky locals with self-released records.
And for those of you looking for info on new stuff... Just keep reading below!
New Stuff: Winter, 2015
Edward David Anderson "Lower Alabama: The Loxley Sessions" (Royal Potato Family)
Johnny Cash "Live In Denmark: 1971" (Sony Legacy)
The Damn Quails "Out Of The Birdcage" (Swomp Fyst Records)
Ken Emerson "A Backporch Slack & Steel Christmas" (Cord International)
The Forbes Family "A Forbes Family Treasury, Volume One" (Rebel Records)
The Forbes Family "A Forbes Family Treasury, Volume Two" (Rebel Records)
Claude Gray "I Thought I Heard You Call My Name" (Jasmine)
Roscoe Holcomb "San Diego State Folk Festival: 1972" (Tompkins Square)
Mark Kuykendall & Bobby Hicks "Down Memory Lane" (Rebel Records)
Lowell Levenger "Get Together: Banana Recalls Youngblood Classics" (Grandpa Raccoon)
Corb Lund "Things That Can't Be Undone" (New West)
Ashley Monical "Facing The Shadow" (Firecat)
Shotgun Holler "Loaded" (Dry Lightning)
Max Stalling "Banquet" (Blind Mello)
The Traditional Grass "The Blues Are Still The Blues" (Rebel Records)
Rhonda Vincent "Christmas Time" (Upper Management)
Various Artists "THE WINDING STREAM" (Omnivore)

---
New Stuff: Winter, 2015
---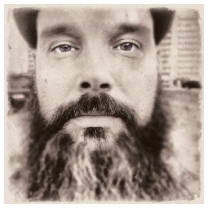 Edward David Anderson "Lower Alabama: The Loxley Sessions" (Royal Potato Family, 2015)



(Produced by Anthony Crawford)
Indie rocker Edward David Anderson, from the band Backyard Tire Fire, delivers some truly potent twang on his second Americana album... From a country perspective, the opening tracks are the best, starting with the richly arranged country of "Firefly" and the Little Feat-styled "Sentimental In The Morning," both of which were real ear-turners. He starts to lose me, though, on the third song, "Silverhill," which is one of those convenience store heist ballads that dudes love to sing, but were a little tedious even when Steve Earle was singing 'em back in the '80s. Then Anderson starts to tilt more towards indierock material, dipping back into twang for a few tunes, but man, would I love to hear him do a whole album like those first few songs... He's really quite good.


<! - other albums to add to Americana >
Johnny Cash "Live In Denmark: 1971" (Sony Legacy, 2015)



An excellent archival release of an early-'70s European concert that was previously released as a concert DVD... The Man In Black was asked to do a show for Danish TV and he brought his whole crew with him -- June Carter and the Carter Family, rockabilly veteran Carl Perkins and the Statler Brothers as well, who were working as his warm-up act at the time. The set includes oldies and contemporary hits -- Cash was riding high on the success of "A Boy Named Sue," and Johnny & June scored big that year with their version of "If I Were A Carpenter." It's a nice snapshot of the Cash road show in full swing; also keep your eyes peeled for a fancy vinyl edition coming out next year for Record Store Day. Whoo-hoo!


<! - previously released as a concert DVD B000FUTUYC >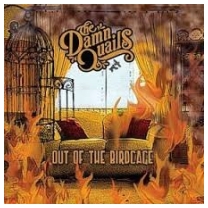 The Damn Quails "Out Of The Birdcage" (Swomp Fyst Records, 2015)



(Produced by David Abeyta)
There's a lot of rock'n'roll clang that kicks off this album, followed by more contemplative twang and a classic "Americana" feel. Those of you who miss the twangcore glory days of the 1990's indierock/country scene will get a kick out of this one... Apparently the band Kickstarter-ed this record into existence, so more power to them!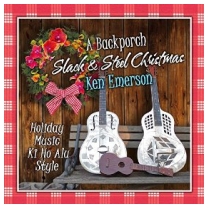 Ken Emerson "A Backporch Slack & Steel Christmas" (Cord International, 2015)


A sweet set of acoustic guitar and slack key versions of classic holiday songs. Though I never went over to say hi, I've had the good fortune to see Ken Emerson play a few informal gigs in Kauai, and I admire his low-key style -- it's always a pleasure to hear when he's got a new album out. Although this album kicks off with a version of "Mele Kalikimaka," it's not a particularly "Hawaiian" and the rest of the songs are standard-issue Christmas oldies such as "Silent Night," "White Christmas," "Blue Christmas," "Jingle Bells," and the like. But nice and mellow, as you'd expect from the islands. (By the way, there is a CD edition of this album available for those of you who are physically-inclined. You might try e-mailing the friendly folks at Cord International to get a copy. Also check out my Hawaiian Music section for more stuff like this...)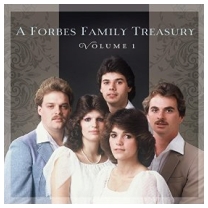 The Forbes Family "A Forbes Family Treasury, Volume One" (Rebel Records, 2015)



Sweet, precise bluegrass gospel with group vocals sung in a smoothed-out jubilee style. This family band self-released several albums in the late 1970s and early '80s before signing to Rebel Records in '84, where they wen on to three records before going back on their own. The rich harmonies buoy lead vocals by Lisa Forbes, who bears a strong tonal resemblance to Alison Krauss -- so those of you out there who wish that Ms. Krauss would sing more gospel material, take heed. Fans of Doyle Lawson, The Cox Family or preacher-mode Ricky Skaggs should also love this record. The group's instrumental side boasts fairly modest musicianship -- no flashy speedgrass solos here -- but their restraint serves the songs and sentiments well. Also, amid a swell of traditional religious tunes, there are several moving originals, notably David Marshall's "Two Roads," one of the first songs you'll hear on these excellent collections. If you like harmony-oriented country gospel, these two generously-programmed collections will be a revelation.
The Forbes Family "A Forbes Family Treasury, Volume Two" (Rebel Records, 2015)



Both of these discs are drawn from the same four albums, the Forbes records made for Rebel between 1984-88, though I found this second set more compelling and full of resonant songs... There are several tracks that rise into the heavens -- the opening tracks "Lord Don't Leave Me Here" and "Gleams Of That Golden Morning," as well as "Things I Used To Do" and their version of "Satan's Jeweled Crown." Volume One included several demos and unreleased tracks from 1982-83, while this one leans more on their later work, particularly the Farewell album, from 1988. In addition to richer vocal arrangements, there's some fancier picking as well, more in tune with the mainstream bluegrass scene. The various Rebel albums can also be found individually, but these two best-of discs are a pretty sweet alternative -- especially Volume Two. Highly recommended!
Claude Gray "I Thought I Heard You Call My Name" (Jasmine, 2015)



Country crooner Glaude Gray had an all-too-brief early '60s heyday, recording a series of resonant records for the Decca label with a musical range that went from suave but insistent renditions of Texas-style honkytonk shuffles to smoother-sounding ballads that followed in the path of the recently-departed Jim Reeves. I'm not sure why Gray faded from sight, but the records he made were pretty solid stuff, appealing to fans of hard country and Nashville Sound pop alike... Kudos to the Jasmine label for finding yet another long-neglected American country legend to rescue from the vaults. This single-disc retrospective kicks off with Gray's biggest and best hit, "I'll Just Have A Cup Of Coffee (And Then I'll Go)" then goes on to include all those great album tracks that have delighted fans for years... Definitely worth a spin, particularly if you're into emotive vocalists such as Ray Price, Carl Smith and, of course, Jim Reeves, who probably had the biggest influence on Claude Gray's recordings.
Roscoe Holcomb "San Diego State Folk Festival: 1972" (Tompkins Square, 2015)






<! LK 11/22/15: A great archival recording from old-timey banjo balladeer Roscoe Holcomb, a real-deal Kentucky coal miner who was "discovered" and embraced by the folklorists of the '60s folk revival, and whose work was heralded as a benchmark of authenticity. This is Holcomb as a veteran performer, after a decade playing folk festivals and college concerts... Check it out! - 208 loaded 11/25/15 >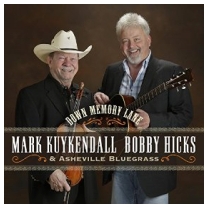 Mark Kuykendall & Bobby Hicks "Down Memory Lane" (Rebel Records, 2015)



(Produced by Mark Kuykendall & Scott Barnett)
A lively, joyful bluegrass set featuring fiddler Bobby Hicks and lead singer/guitarist Mark Kuykendall, a former child prodigy who toured with a late edition of Bill Monroe's Blue Grass Boys (many years after Bobby Hicks's own stint with Monroe's band...) This is great stuff: Kuykendall is a marvelous, resonant singer of Mac Wiseman/Jimmy Martin calibre who taps into the lyrics with confidence and calm, bringing them to life with a rich vocal tone and expressive delivery. A lot of great tunes on here, too, mixing secular and gospel material... One of the most striking tracks is a version of a Bill Clifton oldie "You Go To Your Church," an anthem of religious tolerance that brings us back to the good old days (of not so long ago) when one's faith was a private matter, and not a permanent social litmus test. The musical backing on all the songs is punchy and potent -- melodic, driving bluegrass at its best... Yup, this one's a keeper.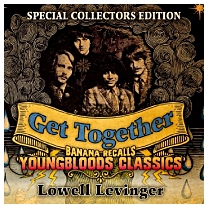 Lowell Levenger "Get Together: Banana Recalls Youngblood Classics" (Grandpa Raccoon Records, 2015)



(Produced by Ethan Turner & Lowell Levenger)
A funky, bluesy, latter-day tribute to the Youngbloods from old-timer Lowell Levenger (aka Banana) one of the band's core members. Sure, this is hippie retro, but that can be cool, right? Not to dis Jesse Colin Young or anything, but I always thought Levenger was the heart and soul of the Youngbloods, at least as far as their musical diversity went -- his folkie delvings played a role similar to that of Jorma Kaukonen in the Jefferson Airplane universe. Anyway, this is a album, an old-fashioned hippiedelic boogie-blues potluck-party jam session, and while some tracks are a bit clompy and heavy (particularly on the better-known hits, such as "Darkness Darkness" and "Get Together") there are also some more subtle songs with the lighter acoustic touch that makes Levenger a memorable artist. Includes great versions of "The Pool Hall Song" and a truly epic reading of "Stagger Lee," which feels more like an eyewitness acount of a truly appalling murder scene than any version I've heard. Also worth checking out is the much-welcome, super-exciting CD reissue of his cult classic solo album from 1972, Banana And The Bunch, one of my favorite albums of its kind.


<! B00WVMMD2S >
Corb Lund "Things That Can't Be Undone" (New West, 2015)



(Produced by Dave Cobb)
Canadian alt-twangster Corb Lund is always prone to unpredictable twists and unexpected quirks... This time the surprise is how heavily he leans into a rock'n'roll vibe, with some light, bouncy power-pop and even a dash of Northern Soul. There's some twang on here, too -- the sweet acoustic sound on "Alice Eyes" is particularly nice. I'm not that into the rock stuff, though I do admire Lund's willingness to resist getting pigeonholed into genre stereotypes -- he plays whatever he wants to play and treats his fans as intelligent enough to keep up with him. One real gem on here is the comedic "Washed-Up Rock Star Factory Blues," a Todd Snider-ish novelty recitation song about having to go back to a regular-old day job after the music gig starts to slow down. His self-effacing humor is matched by his musical talent, and as always, Lund delivers an album that's both substantive and fun... Definitely worth a spin.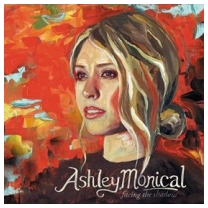 Ashley Monical "Facing The Shadow" (Firecat Records, 2015)



(Produced by John Evans)
Downcast, contemplative Americana with inventive chamber-blues arrangements and soulful, sensuous vocals. Despite the album's funereal feel, Ms. Monical projects great vitality and depth and may appeal to fans of Lucinda Williams, Iris Dement or Buddy Miller. Now living in Austin, Monical was formerly in the folk-Americana band Wildflowers and sets out on a solo path with a much darker musical feel... Among the musicians backing her are a couple of guys from the versatile Band Of Heathens, as well as roots-rock legend John Evans, who also produced the album. This may be a little bummerdelic, but the gal's definitely got some bluesy ooomph and knows how to use it. Give it a spin!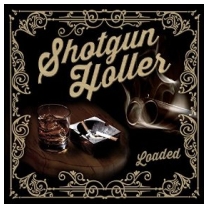 Shotgun Holler "Loaded" (Dry Lightning Records, 2015)



(Produced by Jim Vancleve & Greg Lawrence)
A modern-day bluegrass band with subtle indierock leanings, similar to the Steeldrivers... Musically, Shotgun Holler play it close to the vest, sticking to traditional instruments and traditional-sounding arrangements, though their songs are more allusive and densely layered, not the folk-based singalongs of old-school truegrass. Twangfans who are looking for innovation in the genre, but without cheesy-sounding pop crossovers, may find a happy haven with singer Matt Jones and this dynamic young band. Definitely worth a spin!


<! - Matt Jones lead vocals - recorded in Kentucky >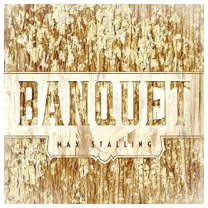 Max Stalling "Banquet" (Blind Mello Records, 2015)



(Produced by Lloyd Maines)
Another excellent, finely-crafted album from Texas songwriter Max Stalling, working firmly in the same tradition as Robert Earl Keen, Jr. -- a mix of honkytonk-savvy roots music, with a dash of laid-back, good ole boy humor. This is a nice set that shows just how high the talent level in Texas remains -- Stalling may be off the radar nationally, but he's sure to log in plenty of hours on playlists across the world. One particularly charming Keen-ish novelty song is "Last Dog," about some good-natured party crashers that you actually might want to have around -- they weren't invited but they sure are fun. Stalling's laconic twang is reminiscent of a lot of his Texas better-known homies, folks such as Lyle Lovett and Guy Clark, and while he may be a bit younger than those fellas, it's nice to see someone carrying the torch, and doing it so well. Definitely recommended!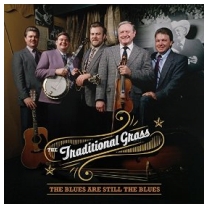 The Traditional Grass "The Blues Are Still The Blues" (Rebel Records, 2015)



Bluegrass music is one of those styles of music that I sometimes despair of being able to review effectively -- there are so many high-power bands, with so many innovators, so many traditionalists and plenty of great pickers -- how am I supposed to bring anything new to the conversation? Case in point, this excellent best-of collection of one of Ohio's premiere bands, The Traditional Grass, which was started by fiddler Paul Mullins after he left the equally fine Boys From Indiana band. This is great stuff. Pure, soulful, driving, traditionally oriented melodic truegrass with a mix of standards and new stuff written by the band, drawn from five albums they recorded for the Rebel label between 1992-95. In addition to Paul Mullins and his son Joe, this edition of the band featured bassist Mike Clevenger, guitarist Mark Rader and singer/mandolin picker Gerald Evans, a crew that coalesced into a perfect harmony-driven sound. Let me put it this way: if you loved the Bluegrass Album Band, you're gonna dig these guys, too. Even better, only six songs on this album overlap with their previous best-of set, 1994's Tenth Anniversary Collection, so there's plenty that's "new" here for fans to enjoy. A great introduction to a (another) great band.

Rhonda Vincent "Christmas Time" (Upper Management, 2015)



(Produced by Rhonda Vincent)
It's no secret that bluegrass bandleader Rhonda Vincent has a soft spot for Christmas music, and on this latest holiday offering, she delves deep into standards such as "O Little Town Of Bethlehem," "Away In A Manger" and "Silent Night," and also pens four new originals to offer to the Christmas canon. It's all very heartfelt -- sometimes even a little churchy, as on the medley that ends the album -- and there's plenty of truegrass twang. She really only gets kitschy on one song, a goofball comedic version of "Twelve Days Of Christmas," complete with character voices and barnyard sound effects. If you really get into the Christmas spirit and don't mind a little mandolin in the mix, you might wanna give this one a spin!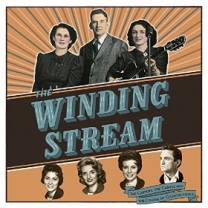 Various Artists "THE WINDING STREAM: THE CARTERS, THE CASHES & THE COURSE OF COUNTRY MUSIC" (Omnivore Recordings, 2015)



(Produced by Beth Harrington & Cheryl Pawelski)
This homage to the Carter Family mixes tribute tracks with vintage recordings from the original Carter Family and their various permutations throughout the years, including "solo" stuff by Mother Maybelle and the Carter Sisters, as well as live tracks of them backing Johnny Cash. It's a curious collection, with perhaps the most room for criticism coming in the selection of the archival material -- but then again, there's so much great stuff in the Carter Family catalog that the best thing anyone can do is just go back and get some of that old stuff and listen to it... The Bear Family box set, the Rounder Records series from the '90s, even MCA's modest Country Music Hall Of Fame disc... There's no shortage of great stuff to explore. (My one 'druther for this disc would've been to hear a solo recording by Anita Carter, but again, there are other records you can track down to hear her golden tones...) So, then there are the tribute songs, and these definitely contain some gems. Americana elder John Prine kicks things off with a rocking rendition of "Bear Creek Blues," followed by Grey Delisle's evocative reading of "Lord, I'm Under Your Care." There are nice tracks by George Jones and the Carolina Chocolate Drops, as well as the Nitty Gritty Dirt Band backing Kris Kristofferson on "Gold Watch And Chain," and cousin Joe Carter teaming up with John McCutcheon on "Step Light Ladies." If you ask me, they saved the best for last, with Rosanne Cash delivering the album's closing track, a gorgeous version of "The Winding Stream": as the album's title implies, the Carter Family's legacy has flowed long and strong through the history of country and folk music, but few artists have tapped into their rich spirituality and emotional resonance as Johnny's girl, Rosanne, and her track is the one that gave me goosebumps. A. P. and Maybelle would be proud.
---



Hick Music Index
Support Slipcue


---