<! cd = 03/21/12 > <! MP3 00/00/00 > <! pix 00/00/00 > <! ALLBM 00/00/00 > <! icons 00/00/00 > <! UPDATES 03/22/12 - posted >

---
A hip pop modernist, Zelia Duncan is one of Brazil's more unusual rock/pop stylists, with a strong grasp on how musical trends outside Brazil and a vision for incorporating those sounds into contemporary MPB. Her reputation is considerable: in 2005, she was asked to join the reunited Os Mutantes, and remains one of Brazil's notable modern rock stars. Here's a quick look at her work...
---
Discography - Best-Ofs
---

Zelia Duncan "e-Collection" (Warner, 1994)


A 2-CD odds-and-ends collection... The first disc, of her hits, gives a good impression of Duncan's standing as a practitioner of mellow, modern "chick" music -- eclectic, introspective pop of the Tori Amos-ish "Lilith Fair" variety. Sometimes it's not bad, although sometimes it's kinda scary. Like pretty much all 1990s pop singers, when Duncan tries her hand at "rap," it's really pretty bad, even downright embarassing. The second disc is of rarity recordings, and like the first it has some okay material and some drek, and can be rewarding if you're willing to skip around a bit and jump past the spazzy stuff.
Zelia Duncan "Perfil" (Som Livre, 2004)

---
Discography - Albums
---
Zelia Duncan "Outra Luz" (Eldorado, 1990)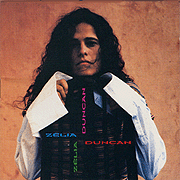 Zelia Duncan "Zelia Duncan" (Warner Brothers, 1994)



A hip pop modernist who shares a lot in common with Marisa Monte... The musical palatte is very similar, a smooth, shifting blend of mellow pop-rock, torchy jazz, trip-hop, reggae and good, old-fashioned bossa nova. Really, the similarities are quite striking, except that Duncan's voice is much huskier and more masculine, and her musical mixes tend to be more conventional and cloying. This is interesting, though, in that it shows a softening of the more aggressive side of contemporary Brazilian rock, more of a "chick" flavor, if you will, but it's also a little too drippy and yuppified for me personally... I held onto the album, but I'd be a little embarassed to be caught listening to it at home...
Zelia Duncan "Intimidade" (Warner Brothers, 1996)

Zelia Duncan "Acesso" (Warner, 1998)





<! a best-of set? >
Zelia Duncan "Sortimento" (Universal, 2001)


Zelia Duncan "Sortimento Ao Vivo" (Universal, 2002)






<! DVD "Sortimento Ao Vivo" B000CCG6Z4 >
Zelia Duncan/Various Artists "Avassaladoras" (Soundtrack) (Universal, 2003)

Zelia Duncan "Eu Me Transformo Em Outras" (Universal, 2004)


Zelia Duncan "Pre Pos Tudo Bossa Band" (Universal, 2005)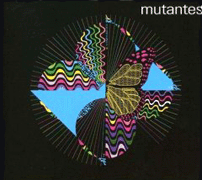 Os Mutantes "Live At The Barbican Theatre: 2006" (Luaka Bop, 2007)



The long-rumored Os Mutantes reunion was one of the most highly anticipated events in the global hipster-sphere... This 2-CD live album captures the reconstituted group at London's Barbican Theatre, with Duncan taking the place of Rita Lee, who declined to take part in the reunion. Probably just as well: even though it undercuts the historical impact of the band's comeback, Lee's absence means the music is stronger, since her musical output has been rather bland for several decades, and bereft of inspiration. Duncan, on the other hand, is younger, enthusiastic and full of good cheer and exudes a healthy dose of the chaotic charm that made Mutantes such a groovy band to begin with. She almost has trouble keeping up with the geezers, though: singer-pianist Arnaldo Baptista and his brother, guitarist Sergio Dias, burst with energy and excitement. It's been a long time since they could really cut loose and go crazy, and they clearly relish the chance to summon up their old magic again. Many of the sound elements appear to be prerecorded, but even with this technological crutch, the show is remarkably powerful and coherent. Recreating the kaleidoscopic avant orchestrations of their old hits, the duo rides atop the well-manicured cacophony, proving themselves as lively and inventive as ever. As with their original studio work, this may be a bit too cluttered and bombastic to listen to recreationally, but it's still great to hear these avant-pop heroes back in action.
Zelia Duncan "Amigos E Casa" (Biscoito Fino, 2007)


Zelia Duncan "Pelo Sabor Do Gesto" (Universal, 2009)

Zelia Duncan "Pelo Sabor Do Gesto - Em Cena" (Biscoito Fino, 2011)

---
Links
---
---



---