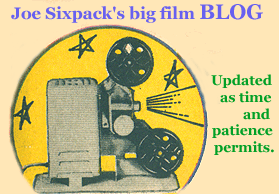 ---
November, 2001
---
Given my track record, I find it hard to believe I actually didn't watch any movies during this entire month. More likely that I just didn't write anything down. Sorry. I'm sure I thought the first Harry Potter film was totally boss.
---
Previous Month | Next Month
---
---


Joe Sixpack's Film Blog
Main Film Index
Slipcue Main Index




---
Copyright 1998-2006 Slipcue.Com. All Rights Reserved.
Unauthorized use, reproduction or translation is prohibited.
---