<! cd = 06/01/12 > <! MP3 11/03/12 > <! pix 00/00/00 > <! ALLBM 11/03/12 > <! icons 11/03/12 > <! UPDATES: 11/03/12 - posted. Add Cama De Gato albums here, or in C, or on separate page? Also mention JT >

---
Drummer Pascoal Meirelles was one of the key players in the Brazilian jazz scene, as well as an amazingly prolific session player, performing on countless MPB albums with the elite of the Brazilian pop and jazz worlds. Here's a quick look at his own stuff...
---
Discography
---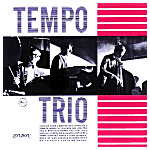 Tempo Trio "Tempo Trio" (Odeon, 1965)
A short-lived jazz trio, featuring bassist Paulo Horta, drummer Pascoal Meirelles, and pianist Helvius Vilela...

Paulo Moura "Hepteto" (Equipe, 1968)



Swanky, straightforwardly jazz versions of Brazilian tunes written by the likes of Tom Jobim, Luiz Bonfa and Marcos Valle. The stylish arrangements include piano work by Wagner Tiso (some of his best work, as far as I can tell...) This could uncharitably be derided as "dinner jazz," but for the terrain, and the time, this is very solid material, taking its cues from the cool tones of Miles Davis and Thelonious Monk, with an overlay of Severinsen showiness. Not particularly "Brazilian," but definitely "jazz..." Also notable for the abundance of Milton Nascimento material, five songs total, which are among the earliest recorded versions of Nascimento's work.

Os Pilantrocratas "Pilantrocracia" (Equipe, 1969)



Moura, Tiso, Meirelles and others regroup for this sprightly, groove-laden EZ freakout album, recalling some of the bright, perky bounciness of Brazilian soul-pop pioneer Wilson Simonal. The psychedelic art collage and glowing liner notes (both from the original release and the modern reissue) seek to link the Pilantocratas (Portuguese for "pirates") to the ethos of cultural "cannibalism" extolled by the rock-oriented tropicalia movement. However, this goofy, lighthearted set is hardly as challenging or "out there" as the artwork implies. In fact, the album's breezy melodic motifs will seem pretty familiar to aficianados of West Coast "sunshine pop" and instrumental easy listening, albiet with a slightly stronger jazz foundation. But for easy listening/loungecore fans, this disc is definitely a real find. Also of note is the presence of saxophonist Oderdan Margalhes, later a founding member of the disco-y Banda Black Rio, one of the best-known bands in the "Black Rio" soul scene.
xxxxxxxxxxxxxxxxxx "xxxxxxxxxxxxxxxxx" (Polydor, 1975)


Pascoal Meirelles "Consideracoes A Respeito" (1981)

Pascoal Meirelles "Tamba" (Vento De Raio, 1983)

Pascoal Meirelles "Anna" (Som Da Gente, 1987)

Pascoal Meirelles "Paula" (CID, 1992)

Pascoal Meirelles "Forro Brabo" (Rob Digital, 1998)


Pascoal Meirelles "Quarenta" (Rob Digital, 2006)


Pascoal Meirelles "Tom" (2006)

Pascoal Meirelles "Tributo A Art Blakey" (2007)

Pascoal Meirelles "Ostinato" (Delira Musica, 2009)


Pascoal Meirelles "Fascinating Rhythm" (2008) <! reissue or repackage? >





<! Colet‰nea: Pascoal Meirelles "Consideracoes" (JHO, 1996) Com o grupo Cama de Gato Cama De Gato "Cama De Gato" (Som Da Gente, 1986) (LP) B00411346G Cama De Gato "Guerra Fria" (Som Da Gente, 1988) (LP) B0087UZ3A2 Cama De Gato "Sanbaiba" (Som Da Gente, 1990) Cama De Gato "Danca Da Lua" (Line, 1993) Cama De Gato "Amendoim Torrado" (Albatroz, 1998) B002X3FN72 Cama De Gato "Agua De Chuva" (Perfil Musical, 2002) >

---
Links
---
---



---