<! cd = 11/19/12 > <! MP3 11/19/12 > <! pix 11/19/12 > <! SOURCES 00/00/00 > <! icons 11/19/12 > <! UPDATES: 11/19/12 - probably other albums, hard to find a discography >

---
Pianist and composer Jose Briamonte worked as a composer and arranger on a variety of projects, ranging from Brazilian pop and samba-jazz to film scores and classical pieces. He was a prolific session player and bandleader for several major MPB stars, and recorded a number of his own albums, many of which could be considered part of the "easy listening" style. Here's a quick look at his work...


<! José Briamonte, regente, nasceu em Sčo Paulo SP, em 23/9/1931. Formado em piano pelo Conservatório Dramático e Musical de Sčo Paulo em 1956, estudou depois harmonia, contraponto, instrumentaćčo e regźncia na Escola Livre de Música. Ainda em 1956, atuou com a Orquestra de Luís César, no Dancing Maravilhoso, em Sčo Paulo. Em 1959 integrou o Conjunto Vadico e Odilon. Em 1963, tocando órgčo, participou pela primeira vez de uma gravaćčo, um 78 rpm, pela RGE, que incluía Nós e o mar (Roberto Menescal e Ronaldo Bôscoli) e Só saudades (Tom Jobim). Em 1966 e 1967 atuou nos conjuntos Sansa Trio, com o qual se apresentou no Restaurante Baiúca e gravou dois LPs, e Som Beco, com o qual tocou no restaurante O Beco e gravou um LP. Em 1967 fez o arranjo para Eu e a brisa (Johnny Alf), interpretado por Márcia no III FMPB, da TV Record, de Sčo Paulo. A partir desse ano, como arranjador, participou de vários festivais e de gravaćões de inúmeros conjuntos, cantores e compositores, entre os quais Márcia, Toquinho e Vinícius de Moraes, Jorge Ben Jor e Tom Zé. Para a TV Globo, compôs o tema da novela Pigmalečo 70. Como acompanhante, participou de shows de diversos cantores, como Johnny Alf (1968), Dick Farney (1969) e Maysa (1971). Em 1975 atuou como regente em Brasileiro profissčo esperanća, peća musical de Paulo Pontes levada no Teatro Aquarius, em Sčo Paulo, sob direćčo de Bibi Ferreira. Gravou em 1982 Momentos romČnticos, pela RCA. Em 1984, inaugurou o Teatro Scala, Rio de Janeiro RJ. Entre 1985 e 1990, trabalhou como compositor, diretor musical e regente no Paladium, em Sčo Paulo. Dedicou-se a shows personalizados para grandes empresas a partir do início dos anos de 1990. Entre suas composićões eruditas, destacam-se Amolador de facas (1989), poema sinfônico, e Concerto n° 1 em sol maior para piano e orquestra (1992). >

---
Discography
---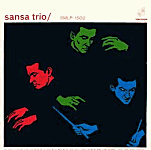 Sansa Trio "Sansa Trio" (Som Maior, 1965)


The first lineup of Briamonte's short-lived jazz trio, with backing by Benedito Pereira Dos Santos and Severino Gomes Da Silva on trumpet and Magno D'Alcantara, trombone...


<! Jose Briamonte (piano), Benedito Pereira Dos Santos & Severino Gomes Da Silva (trombone), Magno D'Alcantara (trumpet). Lineup changed on next album >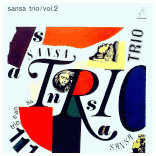 Sansa Trio "Sansa Trio, v.2" (Som Maior, 1966)


A swinging bossa-jazz trio set, showcasing the brisk, bright piano of Jose Briamonte, along with a new line-up of Airto Moreira on drums, and Jose Ordonez on bass. A lively, cheerful record, with a relatively unhurried feel, compared to many of their bossa trio contemporaries.


<! 01 - Sambidú (Durval Ferreira / Maurício Einhorn) 02 - Caô Xangô (Johnny Alf) 03 - Aruanda (Geraldo Vandré / Carlos Lyra) 04 - Mar Amar (Roberto Menescal / Ronaldo Bôscoli) 05 - Sou Sem Paz (Adilson Godoy) 06 - A Resposta (Marcos Valle / Paulo Sergio Valle) 07 - Bossa Só (Johnny Alf) 08 - Dois Peixinhos (Durval Ferreira / Luis Fernando Freire) 09 - Chuva (Durval Ferreira / Pedro Camargo) 10 - Tudo Que É Preciso (Durval Ferreira / Regina Werneck) 11 - Foi Assim (Laércio Vieira) > <! Som Beco - one album - 1967? >

Jose Briamonte "Sambeco A Musica De Briamonte" (RCA, 1969)
Kitschy pop-psychedelic-exotic instrumentals (with intermittent ooh-ahh vocal choruses) and a bit of a Young-Holt/cubano/boogaloo bounce. Pretty ephemeral, except that Briamonte was one of the most respected arrangers of the 1960s/1970s MPB scene. If you're an easy-listening buff, I'm sure this would be a real find... I wasn't really wowed by it.


<! "Travessia" a cover of Milton Nascimento? >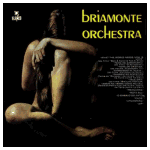 Jose Briamonte "Briamonte Orchestra" (Elenco, 1970)
Embarrassingly kitschy easy-listening muzak from one of Brazil's best-known arrangers of the 1970s MPB scene. I'm sure that for some, this is a delicious "sound library" collector's item, but it sure sounds fluffy to me. And not "Brazilian" at all -- it has plenty of covers of then-popular hits such as "Airport Love Theme," "Everybody's Talking" and "What The World Needs Now (Is Love Sweet Love)." You see what I'm saying, right?

Jose Briamonte/Ritmos E Vozes "Agora E Samba" (EMI-Odeon, 1973)
A big change of pace for bandleader Briamonte, who'd mainly recorded goofy instrumentals before... Here, he dives into the '70s samba revival, with a lively set of rootsy pagode-style tunes. Vocals are provided by a perky mixed chorale named Ritmo E Vozes, a group with both male and female voices and a cheerful tone. They're not unlike Quarteto Em Cy and MPB4, but a bit more restrained and less flashy than those poppy ensembles. There's plenty of roots-samba records from this era that are cooler or more magical, but this is still a pretty good record. Definitely worth checking out.


<! 01 - Tristeza Pé no Chčo (Armando Fernandes "Mamčo") 02 - Orgulho de Um Sambista (Gilson de Souza) 03 - Meu Pai Oxalá (Toquinho / Vinicius de Moraes) 04 - Assim Nčo Dá (Ana Maria) 05 - Verso Novo (Eduardo Gudin / Caú) 06 - Depois Que o "Taruim" Chegou Nunca Mais Melhorou (Capoeira) 07 - Ontem (Zé Di / Astrogildo Silva) 08 - Pra Minha Mulata Eu Sou Mais Eu (Ton Graća / Carlos Costa) 09 - Desafio (Luis Américo / Bráulio de Castro / Clóvis de Lima) 10 - Mexe Mexe (Otacílio de Jesus / Ciro / Bloco Carnavalesco Bafo da Onća) 11 - Bahia Berćo do Brasil (Baianinho) 12 - Quem Ri Melhor (Noel Rosa) >

Jose Briamonte "Momentos Romanticos" (RCA, 1982)





Jose Briamonte "New Age Brazil" (InterRecords, 2004)
Gee, sounds great.




---
Links
---
---



---