<! MP3 12/20/08, 06/29/09, 01/10/11, 11/10/12 > <! outside 00/00/00 > <! links 00/00/00 > <! pix 00/00/00 - need to fix 108s, etc > <! icons 01/10/11 > <! UPDATES: 12/20/08, 11/22/09 11/10/12: fixed GIFs (more, larger) some typos; producer info per WP; did not check all the old links >

---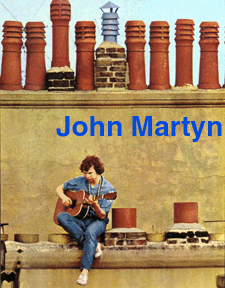 Glasgow's John Martyn (1948-2009) was a mysterious character, and one of the most vexing figures in the classic folk-rock pantheon... A subtle, magical songwriter who rose to the top of the British folk scene in the late '60s, during the 1970s Martyn slowly changed course and by decade's end he became a full-blown pop-fusion artist. Although I'm not a big fan of his later albums, his earliest works are marked by a brooding beauty and poetic darkness that makes them quite compelling and transcendent. The difference between his two modes became near absolute -- it's hard to imagine that anyone who made such gorgeous acoustic music could even be the same person who struggled so fitfully at the edges of glossy, mainstream pop. Apparently substance abuse laid him low in the 'Seventies, which may explain part of it... In recent years Martyn has hinted at a return to his acoustic roots, although the heavier rock sound still seems to be his preference. Here's a quick look at his catalog, including several gems I'm sure you'll enjoy...
---
Discography
---
John Martyn "London Conversation" (Island, 1967)



(Produced by Theo Johnson & Chris Blackwell)
Great record. This debut showed a notable debt to Bob Dylan, which of course wasn't uncommon at the time. What was unusual, though, was Martyn's almost strident self-confidence, which lurks just below the surface, and hints at a brashness which fell just short of the ahughtiness of, say, Richard Thompson. Also, there is a strong American blues influence, mixed in with the lovely folkie balladeering, inviting stylistic comparisons to John Renbourn and Bert Jansch, as well as Davy Graham. Yet Martyn was clearly his own man, and as future albums would bear out, his self-confidence was well-warranted. Recommended!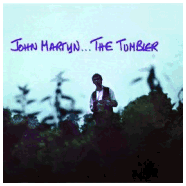 John Martyn "The Tumbler" (Island, 1968)



(Produced by Al Stewart) <! yes, *that* Al Stewart! >
This mainly continues in the acoustic blues vein of his first album, although he's starting to edge out into more expansive melodic flourishes. Taken just in terms of blues revivalism, Martyn's guitar work was leaps and bounds ahead of his contemporaries -- he's pretty damn good. The only thing that mars this album is some clunky, hippied-out flute work, but it's only a minor annoyance. For the most part this is quite nice. Recommended.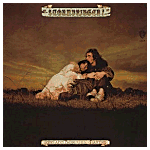 John & Beverley Martyn "Stormbringer!" (Island, 1970)



(Produced by Joe Boyd)
I'm not terribly fond of Martyn's wife, Beverly, though there are some out there in the ranks of folkie fandom who profess to be big fans. Mostly I find her vocals to be warbly and uncontrolled, a real distraction from the growing depth and richness of Martyn's own work. On this track, they alternate from track to track, and sing some duet material. This contains "Traffic Light Lady," one of my favorite Martyn tracks, sort of a wistful acoustic remake of the Beatles' "Lovely Rita." This was once a rare album that freak-folk fans would search for, but it's also uneven and frequently (Beverly) kind of painful. Worth checking out, but ouch -- her vocals hurt.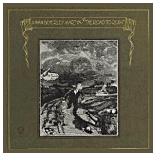 John & Beverley Martyn "The Road to Ruin" (Island, 1970)



(Produced by Joe Boyd)
Aptly titled, this again features Beverley Martyn on alternating tracks and, frankly, she hadn't improved much since the previous album. His stuff is just lovely, though. Of special note is the appearance of the ubiquitous Brit-folk bassist, Danny Thompson, who would help mould the ethereal style Martyn perfected on his subsequent albums.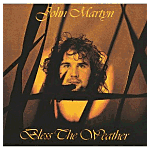 John Martyn "Bless The Weather" (Island, 1971)



(Produced by John Martyn & John Wood)
As far as the classic John Martyn albums go, I'd say this one is the best. Here his acoustic mysticism is at its most cohesive -- with little of the dubious intrusions of electric pop fusion or unnecessary folkie warblings that marred the albums released on either side of it. There's a bit of nearly-embarrassing, spaced-out psychedelic cheerleading, such as the lopsided electric blues tune, "Sugar Lump" (the lyrics are actually refer to sugar "cubes"...) Still, if you compare Martyn's drug-addled ramblings to the majority of the rock music coming out of San Francisco at the same time, he comes off rather well. Definitely worth checking out, especially with title track, the gorgeously romantic "Head And Heart" and other, frequently overlooked, gems such as "Just Now" and "Back Down To The River", which don't make it onto the best-of collections. The lengthy, wanky instrumental, "Glistening Glyndebourne" can be skipped, but otherwise this is a lovely record, and it doesn't veer unevenly into different directions.


<! old/alt CD B000007QQQ >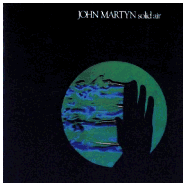 John Martyn "Solid Air" (Island, 1973)



(Produced by John Martyn & John Wood)
A lot of people consider this one of, if not the best John Martyn albums. It was certainly pivotal to his creative path, since it's clearly where he got into the rock fusion sound that slowly came to dominate all of his later work. Also, it's the only album on which the style really works -- the shimmering keyboards on like "Don't Want To Know" and "The Man In The Station" are a canny stylistic crossover into the jazz fusion scene of the time, and other tunes are nice as well. A couple are clunkers, like "The Easy Blues" and "I'd Rather Be The Devil," but while these are sad indicators of things to come, they don't really drag the album down. At this point Martyn was still able to leaven his records with transcendent acoustic numbers, such as the the giddy semi-bluegrass tune, "Over The Hill", and "May You Never," one of his loveliest ballads. Pound for pound, this is a pretty strong record... well worth checking out!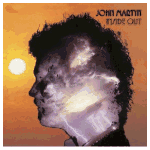 John Martyn "Inside Out" (Island, 1973)



(Produced by John Martyn)
With the tinkling piano and acoustic lushness of "Fine Lines," which opens Side One, this album promises a Nick Drake-like expansiveness. That song falls apart, though, drifting into incoherence, as does the rest of the album. Basically this is John Martyn spacing out, mumbling and nodding off, distracted as the band noodles around him. On a couple of tracks he tries to rally himself for his trademark acoustic balladry, but even these tunes are a little ragged around the edges... Concievably, this could be lauded as a space-rock classic, or just as easily written off as a highwater mark of druggied-out hippie-era indulgence. Take your pick.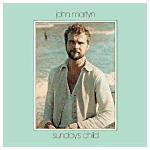 John Martyn "Sunday's Child" (Island, 1974)



(Produced by John Martyn)
Here we find Martyn continuing to settle into his electro-fusion mode, but still channelling his dissolute acoustic muse. On the downside, Moog-laden folk-funk muddles such as "Root Love" and boogie rockers like "Clutches" will doubtless accrue period-piece kitsch as the decades go by, but if you're not in the mood, then forget it. Mostly though, this is made up of lovely acoustic ballads, replete with Martyn's trademark whisper-mumble... "One Day Without You" and "Spencer The Rover" rightly made it onto the So Far, So Good best-of; the super-quiet "Lay It All Down" (one of my personal faves...) did not; nor did "My Baby Girl", a surprisingly nice duet with Beverly Martyn that anticipates the folk-scat of Rickie Lee Jones by a good year or two... All in all, a record well worth checking out -- one of his last great albums from the good old days.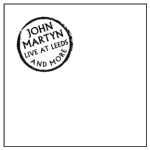 John Martyn "Live At Leeds" (Island, 1975/One World, 1998)



(Produced by John Martyn)
Probably his last really worthwhile album, yet still a bit iffy. Martyn and Danny Thompson pair up for some spacy, electrified improv rock, leaning towards Martyn's more recently-recorded fusion material, though still touching lightly on his folkie roots. It's worth checking out, if nothing else just to get a sense of what his live act was like. It's definitely wanky, though. The 1998 reissue includes a second set of fairly blunt -- and sloppy -- electric blues tunes.


<! 11/12: new GIF not original cover art >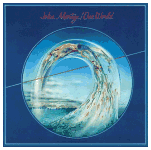 John Martyn "One World" (Island, 1978)


(Produced by Chris Blackwell)
A synth-heavy pop crossover which could qualify as a guilty pleasure... but only after concerted mental effort. There are echoes of his early glory as a mystic balladeer, but really this is where it all starts to go to pot for Martyn. Spacy and overly ornate, this album has a constant keyboard sheen courtesy of Steve Winwood, and earnest but bland, disco-era fusion accompaniment throughout. At times he almost sounds like Rupert Holmes, except that his delivery seems kind of spaced out and slurred. Still, this album must have its adherents -- one song, "Big Muff," provided the title for one of Martyn's most prominent fan sites (see link below). I love the sparse, sugary-sweet ballad, "Couldn't Love You More," but that's about it for me.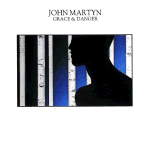 John Martyn "Grace & Danger" (Island Antilles, 1980)



(Produced by Martin Levan)
Martyn gets deeper into his overly-ornate pop phase; at least this album is mellow and not frenetic (as later albums would be). It's goopy, yuppie-ish synthpop balladry. If you like that sort of thing, this album would probably be a real treat -- I find it a bit hard to take. Standout tracks are "Sweet Little Mystery" and "Some People Are Crazy," which are both pleasantly innocuous; glossy background music, easy on the ears. Also includes a loathesome cover verion of the reggae standard, "Johnny Too Bad," which can be skipped, by all means.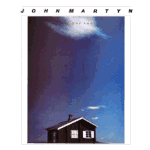 John Martyn "Glorious Fool" (WEA/Duke, 1981)


(Produced by Phil Collins... yikes!!)
A hideously shrill, coked-up, disco-fied mess of an album, which opens with a disasterously unnecessary remake of "Couldn't Love You More," and careens downhill from there... This has none of the redemptive calm that sneaks around the edges of his other albums -- it's all just a relentless barrage of spastic, misguided, tinny pop. Eric Clapton and Phil Collins pitch in, but I suspect they were both saving their more vital efforts for their own albums. Really not worth the effort.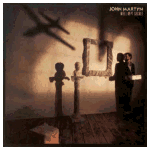 John Martyn "Well Kept Secret" (WEA/Duke, 1982)


(Produced by Sandy Roberton)
Embarrassingly mainstream... and embarrassingly dated. Frantic MOR material, peppered with disco beats and endless, round-toned Jaco Pastorius-styled electric bass lines, all in the service of unappealing Doobie Brothers-ish pop. If you had never heard his earlier stuff, you would never guess that the same artist could be capable of such a dramatic shift in his sensibilities. Also with not much to recommend it.
John Martyn "Philentropy" (Dojo, 1983)

John Martyn "Sapphire" (Island, 1984)


(Produced by John Martyn)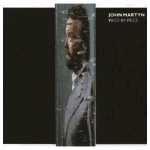 John Martyn "Piece By Piece" (Island, 1986)



(Produced by John Martyn)
More mellow mainstream pop... though at least this time around he doesn't sound so at the mercy of musical trends and production fads. The arrangements are relatively sparse, with ethereal keyboards, minimal guitar and soft electric bass... really the most lamentable touch is the noodly saxophone work, which keeps tootling about without great purpose. But for soft, drippy synthpop, this is fairly soulful.
John Martyn "Foundations" (Island, 1987)

John Martyn "The Apprentice" (Permanent, 1990)



(Produced by John Martyn & Brian Young)

John Martyn "Cooltide" (Permanent, 1991)



(Produced by John Martyn, Spencer Cozens & Brian Young)

John Martyn "BBC Radio 1 - Live In Concert" (Windsong, 1992)

John Martyn "Couldn't Love You More" (Permanent, 1992)


Re-recorded versions of old songs. Remixed and re-released as No Little Boy.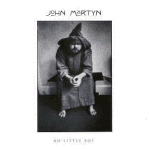 John Martyn "No Little Boy" (Permanent/Mesa, 1993)


It's hard to resist the temptation to tinker, as these soft-pop remakes of all his best stuff demonstrates. This apparently is a remixed version of the Couldn't Love You More (listed above...) which Martyn apparently disliked. I can't imagine this version is really that much of an improvement. There are a few gentle moments, but mainly this is a kind of instrumentation that I can't stand (those tinkly modern "soul" keyboards, and Michael Bolton-y arrangements...) Now singing with a Joe Cocker-esque rasp, Martyn tries to re-phrase his oldies, so that they aren't simply electrified re-creations of the original recordings, resulting in weirdly off-balance timing that draws too much attention to itself. Mildly disasterous, and not one that I would recommend...
John Martyn "Live" (Permanent, 1995)


2-CD set.
John Martyn "And" (Go! Discs, 1996)
(Produced by John Martyn, Spencer Cozens & Stefon Taylor)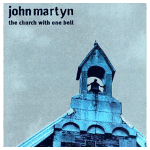 John Martyn "The Church With One Bell" (Independiente, 1998)



(Produced by Norman Dayron & John Martyn)
An unusual set -- all cover tunes, with no Martyn originals -- which briefly dips into his acoustic-blues roots, and gradually settles back into his muscular hi-tech approach. Still, this is certainly one of the strongest records he'd done in years. The song selection is fascinating: a couple of Bobby Charles songs, one by newcomer Ben Harper, and a bunch of old blues tunes. Martyn's apparent lack of faith in mankind is reaffirmed on several tracks, notably Rev. Gary Davis' "Death Don't Have No Mercy," and Randy Newman's "God's Song." True, Martyn's voice ain't what it used to be, but is you want to give his later stuff a shot, this is one of your best bets.
John Martyn "Beat The Bootleggers: Dirty Down & Live" (Griffin, 1999)


2-CD live set.
John Martyn "Live At Bristol 1991: Official Bootleg" (Blueprint, 1999)

John Martyn "Glasgow Walker" (Independiente, 2000)



(Produced by John Martyn & Spencer Cozens)

John Martyn "New York Sessions" (Blueprint, 2001)


A 4-song EP that also includes interview snippets and live performances from a 1998 appearance at an NYC radio station. New versions of a few old tunes.
John Martyn & Danny Thompson "The Brewery Arts Centre: Kendal 1986" (Resurgence, 2001)

John Martyn "Live At The Cambridge Folk Festival" (Strange Fruit, 2003)


Live performances from 1985.
John Martyn "Classics Live, v.1" (Fullfill, 2006)


John Martyn "Classics Live, v.2" (Fullfill, 2006)


John Martyn "On Air" (Tradition & Moderne, 2006)


John Martyn "In Session At The BBC" (Universal/Hip-O, 2006)


---
Best-Ofs
---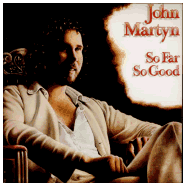 John Martyn "So Far, So Good" (Island, 1977) (LP)


Quite simply, one of the best albums released -- by any artist -- in the 1970s. A beautiful collection of much of Martyn's best work, particularly the transcendent love song, "Head And Heart," and other acoustic marvels such as "May You Never" and "One Day Without You," as well as "Spencer The Rover" and "Over The Hill," which nod towards Martyn's knowledge and mastery of English and American folk styles. A few of the tunes hint ominously at his future slide into electric jazz-prog dreck -- but fair's fair: even though the inclusion of these tunes may be disconcerting to fans who just want to groove out to the spacily sensuous acoustic material, that was indeed the muse he followed immediately after this LP was assembled. A perfect summing-up of where he had been so far, and where he was headed. True, it omits so many great tunes, but in a sense it takes advantage of the LP format in that it definitely leaves you wishing for more.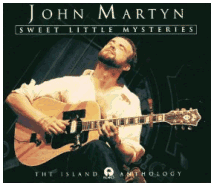 John Martyn "Sweet Little Mystery: The Island Collection" (Island, 1994)



A strong 2-CD best-of which, unfortunately, omits material from his first few albums (which could have been judiciously sifted through...) and goes straight for all the good stuff. The first disc is basically a generously expanded version of the So Far, So Good LP; the second CD picks up at 1977's One World album... in other words, what a shame the first disc isn't also sold separately.
John Martyn "The Very Best Of..." (Artful, 1997)


Beware, children, beware. This is really just a mish-moshy combination of two albums of re-recorded oldies, Couldn't Love You More and No Little Boy, and will come as a bitter disappointment to anyone looking for a healthy dose of Martyn's transcendent early work. Not worth the effort... which is apparently true of all the releases on this label. Oh, well.
John Martyn "Serendipity: An Introduction To John Martyn" (Island, 1998)


A single CD set which is nice in that it deigns to include material from earlier albums (one song each from Tumbler and Stormbringer), though overall the selection seems kind of haphazard and veers sharply away from some of his best-beloved material. The previous 2-CD collection would be preferrable, I think, to newcomers approaching Martyn from a folkie perspective.

John Martyn "Patterns In The Rain" (Castle/Mooncrest, 2001)



2-CD live & studio best-of that spans 1975-1990.
John Martyn "Ain't No Saint: 40 Years Of John Martyn" (Universal/Island, 2008)



This 4-CD set, packed with live tracks and outtakes, unfortunately only includes one track from each of his studio albums... I would have preferred a more inclusive and thoughtfully curated collection: rarities are all very well and fine, but limiting each album to just one representative track leaves out an awful lot of great material. Which brings me back -- again -- to the question of why the 1977 So Far... collection still hasn't been reissued as is on CD. Seriously. It's a no-brainer.


<! UK four CD set from the acclaimed award-winning British Folk singer/songwriter. Disc One and Disc Two contain one track from each of John's studio albums and also includes 12 previously unreleased demos or studio out-takes, Disc Three contains 11 previously unreleased live recordings dating from '73 through to 1977 and Disc Four features 15 live recordings beginning with two songs from the BBC's Little Music from 1981 plus four tracks from Later With Jools Holland ending with a live version of 'Over The Hill' from this year's BBC Radio 2 Folk Awards which features John Paul Jones from Led Zeppelin on mandolin. 59 tracks in total, including over 30 that are previously unreleased, as well a 36 page booklet. Universal. 2008. > <! book: "John Martyn: Grace And Danger" by Lee Barry (Lulu, 2006) 1847289886 >

---
Tributes
---
Various Artists "JOHNNY BOY WOULD LOVE THIS... A TRIBUTE TO JOHN MARTYN" (Liaison Music, 2011)



A 2-CD homage to the late John Martyn, featuring a wide swath of artists, from Phil Collins to Snow Patrol. Participants include Beck, Beth Orton, Vashti Bunyan, David Gray, Morcheeba, Robert Gray and many others...
---
Links
---
---



Main Celt/Brit Index
International Music Index


---