<! MP3 11/05/10 > <! update 11/05/10 - updated Don Williams - need to write bio > <! outside 11/05/10 - no BB > <! pix 00/00/00 > <! icons 11/05/10 >
---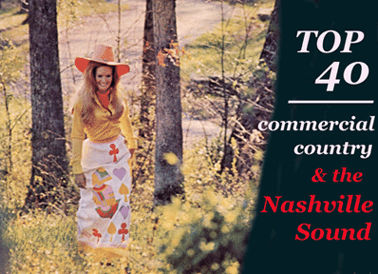 Are you a George Jones guy in a Garth Brooks world? A Loretta Lynn gal trying to understand why people still call Shania Twain a "country" artist?
Well, then this website is for you! Here's your chance to read all about Nashville pop, from the late-'50s "Nashville Sound" and the countrypolitan scene of the '70s to today's chart-toppers and pretty-boy hat acts, seen through the lens of DJ Joe Sixpack, a hick music know-it-all with a heart of gold...
Your comments and suggestions are welcome, particularly suggestions for artists or albums I might have missed. Other types of twang are reviewed elsewhere in my Hick Music Guide.
This is the fourth page covering the letter "W"
---
A | B | C | D | E | F | G | H | I | J | K | L | M | N | O | P | Q | R | S | T | U | V | W / W-2 / W-3 / W-4 / W-5 | X, Y & Z | Comps | Other Country Styles | Hick Music Index
---
Chuck Wicks "Starting Now" (RCA, 2009)






<! Chuck Wicks "Old School" (RCA, 2010) single >

John & Audrey Wiggins "John & Audrey Wiggins" (Polygram, 1994)


John & Audrey Wiggins "The Dream" (Polygram, 1997)

Norro Wilson "Dedicated To Only You" (Smash, 1969) (LP)


(Produced by Jerry Kennedy)
It's kind of fun to hear folks best known as producers or arrangers trying their hand out as star performers... Norro Wilson became one of the best Nashville producers of the 1970s and '80s, but here he is early on, crooning some fine countrypolitan pop in sort of a Roy Orbison/Charlie Rich mode. He had a good robust voice, although the string-laden arrangements don't do much to help him out... I guess for the times, though, this was pretty mainstream. Still, he seems to drift into Robert Goulet territory a little too often -- I think of his own production style as being kind of twangy, and wish they'd given him a more country feel on this album. Guess next I'll have to track down his string of singles from the '70s, none of which have been gathered on an album... yet.
The Wilburn Brothers - see artist discography
Little David Wilkins "Little David Wilkins" (MCA, 1974) (LP)


(Produced by Owen Bradley)
Singer and pianist Little David Wilkins first made his mark as a songwriter in the late 1960s, but got his chance to break out as a solo artist, scoring a couple of Top 20 hits on his first two albums. Here on his debut, Wilkins kicks things off with an old-fashioned battle-of-the-sexes novelty song, "Not Tonight (I've Got A Headache)," then moves into some sort of Jerry Lee Lewis-ish material, some ballads and other, more country-sounding material. He bookends the album with a song that could be seen as a logical conclusion to the bullheaded sexism of "Not Tonight," a far more unsettling country tune called "You Can't Stop Me From Loving You," which is basically a stalker song seen from the point of view of an estranged and bitter ex-husband. Sometimes these kind of songs have a romantic feel but this one's just creepy: the first verse begins with him complaining about not being able to see his kids, or come into his old home and moves inexorably to the chorus, which has a distinctly threatening, defiant tone. It's possible this was on-purpose satire, but I doubt it... Anyway, the rest of the record has a much lighter tone, with almost all the songs being Wilkins originals. There are a couple of Conway Twitty-ish ballads and soul-style weepers, but he's best on the uptempo numbers, with the classic, bright MCA-Decca production style -- not the label's best album, but certainly worth a spin.
Little David Wilkins "King Of All The Taverns" (MCA, 1975) (LP)

Little David Wilkins "New Horizons" (Playboy, 1976) (LP)

Little David Wilkins "On The Road" (Little David Records) (LP)





<! 05/13: Some others, later, but Im not listing them http://en.wikipedia.org/wiki/Little_David_Wilkins >

Little David Wilkins "The Best Of" (Rockabilly Records)


A short, digital-only reissue of some of his stuff on MCA...
Diana Williams "Diana Williams" (Capitol, 1976)


(Produced by Bill Denny)
This is what I believe to be the only album by singer Diana Williams, who first made a few waves with her recitation-song, "Teddy Bear's Last Ride." Included here, this single was an answer to Red Sovine's "Teddy Bear," a weeper about a paraplegic child who talks to truckers on the CB radio, "Teddy Bear" was was a big hit earlier in '76, and this sequel was an attempt to piggyback on Sovine's success -- it was also kind of a downer: in "Last Ride," the little boy dies of a mysterious disease. (In a different sequel, "Little Joe,"recorded by Sovine himself, the kid is cured by some miracle and grows up to live a long life... So I guess the Williams song can be considered some sort of alternate reality version? Anyway, here's Ms. Williams.


<! Not long after "Teddy Bear" peaked in popularity, singer Diana Williams (who was signed to Capitol Records) released a song called "Teddy Bear's Last Ride." This story, told from the point-of-view of a friend of Teddy Bear's mother (who cared for the lad while the mother was at work), suggests that the boy's paraplegia is part of a terminal health condition, one that eventually kills him. The song's ending has a group of truck drivers attending the boy's funeral, with one of the semitrailer trucks serving as the hearse. This song was also recorded by Nev Nicholls. >


Don Williams - see artist discography





Hank Williams - see artist discography





Hank Williams, Jr. - see artist discography



Holly Williams "The Ones We Never Knew" (Universal South, 2004)



(Produced by Monroe James & Holly Williams)

Holly Williams "Here With Me" (Mercury Nashville, 2009)



(Produced by Justin Niebank & Holly Williams)
A powerful set of confessional songs from the granddaughter of the great Hank Williams... Like her father (Hank, Jr.) Ms. Williams is perhaps not the most elegant or moving singer, but through sheer force of will, she embues her songs with raw emotional power. Interestingly enough, the artists this most reminds me of are also second- and third-generation country singers, particularly Rosanne Cash and Carlene Carter, whose self-awareness of themselves as members of hard-country royalty must color their art in some similar way. This album is full of searing emotional portraits, songs of love yearned for and lost, as well as intensely adult, real-life topics such as the loss of a child (in "Without Jesus Here With Me") in which she describes the coming-together of her entire family to help cope with the tragedy, and the comfort she found from religion as well. This dovetails into a nice, soulful cover of Neil Young's "Birds," which takes the anguished feel of the first song, and brings it to a quiet close. This isn't an album full of hummable pop hooks, but it packs a wallop, nonetheless. If you like the adult-contemporary leanings of Mary-Chapin Carpenter, et al., or sometimes wonder what Gretchen Wilson might sound like when she mellowed and matured, then you might wanna check this record out.
Holly Williams "The Highway" (Georgiana, 2013)



(Produced by Charlie Peacock & Holly Williams)
The third album from Holly Williams, granddaughter of Hank Williams, Sr., a soulful artist who is comfortable with country touches, but has set out on her own creative path, separate from the honkytonk and top-country legacies of her dad and granddad. This album anchors Williams firmly in the confessional, post-folk "adult-alt" pop landscape, with contributions by Jackson Browne, Jakob Dylan and others (including producer Charlie Peacock of the band, The Civil Wars...) but there's enough twang floating around that it's not hard to imagine some success with Nashville radio as well. Several very powerful songs on here, particularly the heartbroken weeper, "Happy." If you like Shelby Lynne, Rosanne Cash or Aimee Mann, you might wanna check this out as well.


<! her self-released third studio album due February 5 on her own imprint, Produced by Charlie Peacock (The Civil 11 original compositions written or co-written by Williams, the album includes guest vocals from Jackson Browne ("Gone Away From Me"), Jakob Dylan ("Without You"), Dierks Bentley ("'Til It Runs Dry") and Gwyneth Paltrow ("Waiting On June") >
Jason D. Williams "Tore Up" (BMG-RCA, 1989)


(Produced by Roy Dee)
Piano pounder Williams is basically an unabashed Jerry Lee Lewis imitator, and a pretty good one at that. This is a slick but lively retro set, with Mark Wright, Richard Bennett and a bunch of other Nashville studio-scene usual suspects pitching in. It is what it is -- you could go either way on this one, though I suspect some folks will get into it. I had to pick this up because I noticed that Joe Diffie was singing in the chorus, as well as Donna Rhodes of RCR backup-singer fame. Plus, it only cost fifty cents in a bargain bin, so how could I resist? Worth a spin, if you're into it. Williams has several other albums, but this one has his only songs to hit the Country charts, "Where There's Smoke" and "Waitin' On Ice," which clocked in at #71 and #70, respectively.
Leona Williams - see artist discography
The Willis Brothers - see artist discography
Kelly Willis - see artist discography

Trent Willmon "Trent Willmon" (Columbia, 2004)



(Produced by Frank Rogers)
Another neotrad hat dude from Texas, Trent Willmon is the kind of artist I want to like yet have to struggle against his limitations... He's good with the set-up on most of these tunes, singing in a plainspoken, down-home mumble that draws you in and makes you feel right at home, but in the clinch it turns out his vocal phrasing is weak, and on the more impassioned verses, he falls flat and is unconvincing. Of course, it may be the production that's really letting him down: several of these songs start out great, then slide into clumsy, hackneyed Nashville production, with plenty of big, overly-obvious key changes. Willmon has sort of a storyteller's gift, but he keeps getting shoved into a grandiose Clint Black-like romantic mode, and it doesn't always work that well, since he really can't do big things with his modest voice. Still, he's got an appealing presence and he writes most of his material, so I'd say he's a guy to keep your eyes on. This album did fine on the charts and most fans think of him as a "hard" country singer even with the cheesy production; it'd be interesting to see if he can trim out more of the commerical sounding moments next time around... if he does, I bet it'll be the real deal.
Trent Willmon "A Little More Livin' " (Columbia, 2006)


Trent Willmon "Broken In" (Compadre, 2008)


Larry Willoughby "Building Bridges" (Atlantic America, 1983) (LP)


(Produced by Rodney Crowell)
A slick but soulful, commercially-oriented album. Without knowing anything about this album, you can quickly hear the influence of producer Rodney Crowell, who apparently is Willoughby's cousin, which might explain Willoughby's very Rodney-esque vocals. It also doesn't hurt that so many musicians from the Emmylou Harris/Rodney Crowell sphere of influence are present on here: Rosanne Cash, Vince Gill, Emory Gordy and Hank DeVito, and Rodney himself singing harmony on a tune or two... It's practically a Hot Band reunion record. Plus, future superproducer James Stroud is sitting in on drums, while Tony Brown plays piano... that's a lot of neo-twang talent for one record. Most of the songs are Willoughby originals, along with a couple of nice tunes written (but not recorded) by Crowell ("Angel Eyes" and "Careless Love"). There are some production touches that are a little too early-'80s for me, particularly the synth-ish keyboards and the artificial-sounding drums, but there's an undercurrent of twang that redeems it all. Willoughby had success as a songwriter -- two of the songs on here were later made into Top Ten hits by other artists -- but sadly, this album tanked. Would have been nice if he'd gotten more opportunity to make his mark, but it seems like he was a few years early for this particular neo-trad style.

Mark Wills "Mark Wills" (Mercury, 1996)



(Produced by Carson Chamberlain & Keith Stegall)
Most of these Nashville pretty boys bolt out of the gates in a neotrad, honkytonk mode, and then they get progressively more cheesy as time goes on, selling their souls on the alter of the queasy power ballad... Wills sort of reverses that process by starting off as a big old cheeseball, right up front. This is a pretty dreary debut, with even the "fun" uptempo numbers feeling irredeemably prefab, like the lesser efforts of Rodney Crowell or Marty Stuart... The ballads are terrible, though! Bleahh. (His trendy look: coiffed, silky mullet.)

Mark Wills "Wish You Were Here" (Mercury, 1998)



Amazingly, this is even more formulaic than his debut disc... also a little more interesting. It's super-slick, but he delivers okay on some of these songs, particularly on the somewhat fluffy "Emily Harper," which has a fun, harmony laden chorus. The hits were, predictably, soooper-cheesy sensitive-guy ballads, like "I Do," and several of the uptempo tunes sound like Bryan Adams or Bon Jovi rock tunes. The message-y single, "Don't Laugh At Me," is atrociously on-the-nose: I mean, give us break! So... it's a mixed bag, mostly pretty drekky, but possibly his most interesting record. (His trendy look: short-haired yuppie fashion plate, suitable for a GQ ad.)

Mark Wills "Permanently" (Mercury, 2000)



(Produced by Carson Chamberlain)
Since all the gooiest, most cloying ballads hit the charts on the last album, Wills went whole hog on this one, which is a soft-pop schmaltzfest galore, with a few pedal steel licks tacked on as window dressing. It's really, really awful, especially when those tacky electric guitar licks kick in. If you like, I dunno... Kenny Loggins or John Berry -- well, this one's for you! Didn't do so well in the charts, though, so there is some justice in the world! (Trendy look: ugly clean-cut goatee guy, but he's dressing down in jeans this time.)

Mark Wills "Loving Every Minute" (Mercury, 2001)



Wills gets both glitzier and grittier, opening with a synth-heavy barrage on the title track, and slapping a backbeat onto the next coupla tunes that gives him a chance to growl a little. The lyrics are abysmal, from the clunky message song, "In My Heaven," to the navel-gazing reflections of fame of "Back On Earth." If you detect a theme in those two songs, then wait'll you hear (or run in terror from...) "Universe." These cosmic musings are broken up by lame would-be common-man groovers like "I Hate Chicago," which is so jittery and forced, you actually end up wanting to hear him sing the schmaltzy stuff with the tacky, tinkly piano riffs instead. Grandiose, self-satisfied, pretentious and full of fluffy pablum... this is probably the most vacuous and least attractive of his albums, at least from a real country fan's perspective. Do yourself a favor: stay away from it. Buy an Alan Jackson album instead. (Fashion: he shaved, but it's still kind of a holding pattern.)

Mark Wills "And The Crowd Goes Wild" (Mercury Nashville, 2003)



Uh, jeez... I dunno. Seems pretty cheesy to me. This disc is front-loaded with tunes that seem to have been tested by on gender-balanced focus groups or something: "He's A Cowboy," which is a clumsy, wordy attempt to resuscitate country's hat-wearing past; numerous sappy power ballads, the inevitable vacation song about Mexico, etc. Wills tries to overcome the formulaic nature of his material by using an off-the-cuff, conversational singing style, but really it just helps underscore how weak and forced the songs really are. The one track I could find myself actually tapping my toes to and enjoying was "What She Sees In Me," which has a pretty good hook, both lyrically and musically. Otherwise, this was pretty irritating. (Trendy look: cutesy, precious, smiling yuppie dude, ala Dave Matthews... Is he sure he doesn't just wanna put out a Christian pop album, or something?)
Mark Wills "Live At Billy Bob's Texas" (Smith Music, 2005)


Mark Wills "Familiar Stranger" (Tenacity, 2008)


Mark Wills "2nd Time Around" (Tenacity, 2009)



Re-recorded versions of his old hits...
Mark Wills "Looking For America" (Gracie Productions, 2011)


Mark Wills "Greatest Hits" (Mercury, 2002)






<! Mark Wills "The Best Of Mark Wills" (Mercury, 2003) ?? >

Mark Wills "The Millennium Collection" (Mercury, 2004)


Mark Wills "The Definitive Collection" (Mercury, 2007)


Gretchen Wilson - see artist discography
Stephanie Winslow "Crying" (Curb, 1980) (LP)

Stephanie Winslow "Dakota" (Warner Brothers, 1981) (LP)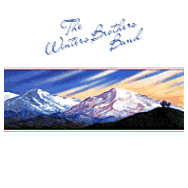 The Winters Brothers Band "The Winters Brothers Band" (Atlantic/Atco, 1976) (LP)


(Produced by Joel "Taz" DiGregorio & Sam Whiteside)
Amiable, poppy Southern rock, very much in the style of the Marshall Tucker Band, softer-sounding than Skynyrd or the Allman Brothers, a little amateurish, but easy on the ears. Of course, these god ole boys, Dennis and Donnie Winters aren't to be confused with the electric blues bros, Johnny and Edgar Winter, although there is an interesting family connection to the music industry: they were apparently the sons of Nashville picker Don Winters, who spent several decades as the righthand man of country legend Marty Robbins. Don, Sr. sits in on these sessions, just singing some harmony, while Charlie Daniels plays fiddle on several songs. If you're into mellow '70s Southern rock, you'll want to give this one a whirl.
---
Commercial Country Albums - More Letter "W"
---