<! WEA-WHI > <! MP3 11/05/10, 11/22/11, 01/07/13 > <! outside 00/00/00 > <! pix 11/05/10, 11/22/11 > <! icons 11/05/10, 11/22/11 > <! UPDATES: 11/05/10 - maybe bust Lari White out into her own page? New Shelly West page; no BB 01/07/13 - no changes, an Emily West EP is about all. Still need BB check > <! Jesse Keith Whitley - Keith's son w/ an EP out in 2011 Lawton Williams "Between Truck Stops: Songs For The Open Road" (Mega, xxxxxx) >
---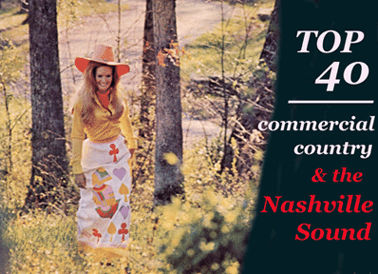 Are you a George Jones guy in a Garth Brooks world? A Loretta Lynn gal trying to understand why people still call Shania Twain a "country" artist?
Well, then this website is for you! Here's your chance to read all about Nashville pop, from the late-'50s "Nashville Sound" and the countrypolitan scene of the '70s to today's chart-toppers and pretty-boy hat acts, seen through the lens of DJ Joe Sixpack, a hick music know-it-all with a heart of gold...
Your comments and suggestions are welcome, particularly suggestions for artists or albums I might have missed. Other types of twang are reviewed elsewhere in my Hick Music Guide.
This is the third page covering the letter "W"
---
A | B | C | D | E | F | G | H | I | J | K | L | M | N | O | P | Q | R | S | T | U | V | W / W-2 / W-3 / W-4 / W-5 | X, Y & Z | Comps | Other Country Styles | Hick Music Index
---
Jimmy Webb/Various Artists "Still Within The Sound Of My Voice" (E One, 2013)






<! Sept. 10 ALBUM FEATURES ALL-STAR GUEST APPEARANCES BY LYLE LOVETT, CARLY SIMON, KEITH URBAN, DAVID CROSBY, GRAHAM NASH, JOE COCKER, MARC COHN, AMERICA, KRIS KRISTOFFERSON, AMY GRANT, BRIAN WILSON AND ART GARFUNKEL >

Well Hungarians "Sorry 'Bout The Mess" (American Eagle, 2004)


I'm classing these guys in with the "commercial country" crowd -- despite the crass band name and a couple of funny, outlaw-ish novelty tunes -- simply because these guys are surprisingly slick and radio-friendly. Basically, it's a Southern rock-meets-soft country rock feel, reminiscent of the Marshall Tucker Band, but with a raunchier, guy-band edge. For the style, these guys ain't bad; I wouldn't be surprised to see them change the band name to something more salable, and maybe even re-release some of these tracks close to as-is... It's kind of a pity they've novelty-acted themselves into a corner straight out of the gate. Anyway, for a wannabee top-country band, these guys really have their act together, and I could easily imagine soft songs like "Sorry About The Mess," "Windfield Ferry" and "Getaway Car" getting airplay on radio someday... even if I perfer the alty-er numbers like "Rock 'N' Roll Singer," "She Ain't You" and "Why Can't We All Just Get Along." These guys are definitely worth keeping your eye on.
Kitty Wells - see artist discography
Paul David Wells "Sounds Good To Me" (Capitol, 1990)


(Produced by Billy Joe Walker, Jr.)
...I'm sure it does, Paul... But what about the rest of us?? Actually, this record ain't bad, but it is surprisingly ricketty-sounding for a mainstream, major-label country release. It took me a while to place the vocal likeness, and then finally it dawned on me: he sounds like Steve Goodman! But the thing about the late Mr. Goodman, a fragile-voiced folkie legend who passed away in 1984, was that Goodman was a really great songwriter, and had a sort of effortless charm. Wells, on the other hand, seems pretty effortful, and the strains in his work develop into open cracks and gaping fissures from song to song. His heart's in the right place, what with all the songs about working class dudes just trying to do right, and late night drinking down at the local tavern, but it doesn't quite hold together. Didn't make a dent in the charts, either, but that isn't too surprising. An interesting, redneckish throwback to the old 'Seventies hippiebilly sound that allowed golks to be a little rougher and raspier than country singers are now... Not sure why Capitol released it, though. Guess it's one of life's little mysteries.
Dottie West - see artist discography
Elbert West "Livin' The Life" (Broken Bow, 2000)


He looks like a big old dork, but he's got a nice rich, Joe Stampley-ish (slightly exaggerated) hick voice, and nice bouncy honkytonk arrangements, ala The Derailers.... Maybe it's a little too puffed up to be taken seriously in an indiebilly sense, but as far as roots-oriented commerical country goes, this is pretty good. Worth a spin.


<! 11/10, 11/11: no MP3 version >

Emily West "Emily West" (EP) (Capitol Nashville, 2007)


This 4-song EP is sort of a standard-issue Top 40 outing, in the Martina-esque, Shania-ish range. Relatively upbeat as well as lavishly produced. Not bad for the style.
Emily West "Emily West" (Capitol Nashville, 2010)
I guess this one must have gotten shelved -- there was a listing for it on Amazon, but now it's defunct. Wonder what happened...
Emily West "I Hate You, I Love You" (EP) (Self-released, 2011)



Country-tinged adult-pop mood music, with more of a Bacharach-ish feel than her early work. This 6-song set still has some pedal steel and a twang in her voice when she wants to pull it out... But I guess she bailed on Nashville, or Nashville bailed on her, hence the indie release. Nashville is a tough town.
Shelly West - see artist discography
Western Flyer "Western Flyer" (Step One, 1994)

Western Flyer "Back In America" (Step One, 1996)

Whiskey Falls "Whiskey Falls" (Midas Records/We Three Kings, 2007)



(Produced by Bill Brandt, Cliff Downes & Whiskey Falls)
The vocal harmony tradition of the Oak Ridge Boys, Alabama, Shenandoah, and the like is alive and well, within the Southern rock-tinged country-pop of Whiskey Falls... The twin shadows of Poco and The Eagles also hover over their music, which is appropriate, given the band's California origins. It's good news for fans of the classic country-rock style, too, since these guys mostly strike the right balance between twang and thunder... Their sweeter songs are best, particularly the single that opens the album, "Falling Into You," and "So Much Better," in the middle of the disc, although a few of their rowdy tunes turn out to be unfortunate nods towards the current trend of swaggering, faux-outlaw Southern rock, ala Montgomery Gentry, Van Zandt, et al. Whiskey Falls is clearly a band whose strengths lie in a softer approach, although their clunky power-chord anthems are more fun to listen to than many of the top country acts they're seeking to emulate. All in all, a promising debut: plenty here for a variety of commercial country fans to groove out on. Definitely worth checking out, if it sounds like your kinda country.
Bryan White "Bryan White" (Asylum, 1994)



(Produced by Kyle Lehning & Billy Joe Walker)
Prefab Top 40 stuff with a pretty-boy frontman. White's voice is okay on uptempo numbers; nothing special, but okay. On the slow, cloying ballads -- his specialty -- it sounds really, really irritating. Mostly this is way too wimpy and saccharine for me... Bleah. Who needs it? (Reality check: the songs "Rebecca Lynn" and ""Someone Else's Star" both hit #1... Not bad for a debut album... even if both tunes make my skin crawl!)
Bryan White "Between Now And Forever" (Asylum, 1996)


Bryan White "The Right Place" (Asylum, 1997)


Bryan White "How Lucky I Am" (Asylum, 1999)



(Produced by Derek George, Dann Huff & Bryan White)
Lucky is right! Ye gods, this guy sucks. I just loathe his cloying, smarty-pants, whiny, Terrence Trent Darby-ish, wish-I-was-a-soul-singer vocals... Thank god producer Dann Huff was called in to inject a little life into a few tunes, otherwise, this would be one of the dullest albums ever produced. Actually, even with Huff on board, this is one of the dullest albums ever produced. Eminently skippable.

Bryan White "Dreaming Of Christmas" (Asylum, 1999)



(Produced by Derek George, Kyle Lehning, Billy Joe Walker & Bryan White)
A short, 6-song holiday EP which has some surprisingly good performances from this slick Top Country dude. The opening track, "I'll Be Home For Christmas," actually sounds like a country song(!), complete with pedal steel and geetars... Then he gets all Vegas-y and cute... His whispery, Michael Jackson-esque vocals are pretty darn irritating, if the truth be told. Still, if you like corny pop-Christmas records, this might have somethin' for ya... (For more holiday music, see my Country Christmas section.)
Bryan White "Greatest Hits" (Asylum, 2000)



Yeesh. Super-cheesy, super-sappy, wimp-o-rific power ballads that make John Meyer seem like the Incredible Hulk. I'm sure this guy was a big success, but this stuff is awful!
Joy Lynn White "Behind Midnight & Hindsight" (Columbia, 1992)



(Produced by Blake Chancey & Paul Worley)

Joy Lynn White "Wild Love" (Columbia, 1994)

Joy Lynn White "The Lucky Few" (Columbia, 1997)


Joy Lynn White "On Her Own: Demos 2002" (Thortch, 2005)

Joy Lynn White "One More Time" (Thortch Recordings, 2005)



(Produced by Kyle Lehning & Joy Lynn White)
It took me a while to warm up to this record... White's tactical retreat from would-be Top 40 success has left her sounding pretty snarly and rugged... So if you still groove out on old Lone Justice albums or early solo work by Maria McKee, this album's really gonna stir and excite you. White also has a surprising amount of Patti Smith in her and after a while that's what drew my attention, getting me past the roots-rock power chords and crunchy, bluesy guitar riffs (which, frankly, don't appeal to me that much...) and into the songs themselves. There's at least one real masterpiece on here, Phil Lee's soul-searing "Just Some Girl," which explores the "no humans involved" phenomenon, where anonymous young women wind up dead and unmourned, their deaths uninvestigated because the cops figure they were "just" prostitutes or whatever, and nobody's going to care that they're dead. Well, the song has a bit lighter touch than what I just wrote, but it touches on the same subject matter, and it packs a real wallop... It's also one of the most musically subtle songs, and as such highlights White's strengths much better than the louder, brasher songs that surround it. Similarly, "Girls With Apartments In Nashville" is a softer meditation on tough times trying to make it big in Music City... White also has fun with a chunky cover of Allan Toussaint's "A Certain Boy" (delivered with gusto with vocal assist from fellow alterna-chick Amy Rigby...) Even though this album is a little too abrasive for me, I'm sure many Americana lovers will dig it. Definitely worth checking out!
Lari White "Lead Me Not" (RCA, 1993)

Lari White "Wishes" (RCA, 1994)

Lari White "Don't Fence Me In" (RCA, 1996)

Lari White "The Best Of Lari White" (RCA, 1997)

Lari White "Stepping Stone" (Lyric Street, 1998)



(Produced by Dann Huff)
Yeesh. I can't say I'm wild about her voice (though at least she has some rough edges, which I'm always in favor of...) but the real problem here is the glitzy, overbaked, drum-machine-y prefab production. And the crappy songwriting. Ye gods. It'd probably be a little better, too, if every photo on the album didn't highlight her being all slinky and showing off her bod... It's all just so contrived, and poppy... and bad. Even though there are a few okay moment, you can skip this one. Worth noting: Toby Keith guests on one song ("Only God Could Stop Me From Loving You") and Wynona Judd took the song "Flies On The Butter" into the charts, several years after this disc came out. This really is quite bad, though.
Lari White "Green Eyed Soul" (Skinny White Girl, 2004)





<! 11/11: B0011YVBXE defunct >

Lari White "My First Affair" (Skinny White Girl, 2007)

Lari White "The Best Of Lari White" (RCA, 1997)

Michael White "Familiar Ground" (Reprise, 1992)

The Whites - see artist discography
Keith Whitley - see artist discography
Slim Whitman - see artist discography
---
Commercial Country Reviews - more Letter "W"
---