<! MP3 11/05/10, 01/07/13 > <! update 11/05/10 - no BB; new Steve Wariner page > <! outside 11/05/10 - AM > <! pix 11/05/10 > <! icons 11/05/10 > <! WAR-WAY >
---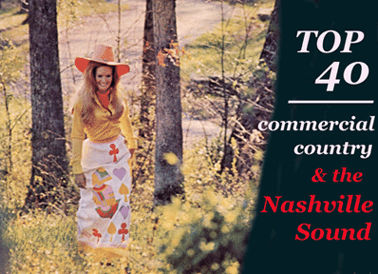 Are you a George Jones guy in a Garth Brooks world? A Loretta Lynn gal trying to understand why people still call Shania Twain a "country" artist?
Well, then this website is for you! Here's your chance to read all about Nashville pop, from the late-'50s "Nashville Sound" and the countrypolitan scene of the '70s to today's chart-toppers and pretty-boy hat acts, seen through the lens of DJ Joe Sixpack, a hick music know-it-all with a heart of gold...
Your comments and suggestions are welcome, particularly suggestions for artists or albums I might have missed. Other types of twang are reviewed elsewhere in my Hick Music Guide.
This is the second page covering the letter "W"
---
A | B | C | D | E | F | G | H | I | J | K | L | M | N | O | P | Q | R | S | T | U | V | W / W-2 / W-3 / W-4 / W-5 | X, Y & Z | Comps | Other Country Styles | Hick Music Index
---

Chris Ward "One Step Beyond" (Warner-Giant, 1996)



Unoriginal but inoffensive '90s country, with generic arrangements and derivative, rootsy, rumbling vocals. It's okay, but kinda uninspired. Didn't do very well on the charts, either, although in places he sounds about as good as many of the other junior-level hat acts of the time. He coulda been a contender.
Monte Warden "Monte Warden" (Watermelon, 1994)

Monte Warden "Here I Am" (Asylum, 1995)


Monte Warden "A Stranger To Me Now" (Asylum, 1999)



(Produced by Joe Thomas)
A super-slick roots-pop outing from a former member of the much-beloved Austin group, the Wagoneers, packed with lots of ringing, bright-toned guitars and a truckload of studio-produced harmony and vaguely Roy Orbison-y vocals. Honestly, this is just too smooth for me; it's in the same general range as the Mavericks or even the Smithereens, but somehow Warden lacks the oomph to make it all work. Oh, well. Then again, judging from reviews I've read elsewhere, plenty of other folks seem to love this album... so take what I say with a grain of salt.
Steve Wariner - see artist discography
Wayne Warner "Wayne Warner" (Madacy, 2002)


Wayne Warner "Doing Something Right" (B-Venturous, 2004)



(Produced by Troy Lancaster & Wayne Warner)
Even though he's a major fashion victim -- with a mascara-heavy sorta-boy-band look, matched with fake-ratty designer ripped jeans -- New Englander Wayne Warner has a refreshingly down-to-earth spin on the current commercial country sound. He's on the slick side, but doesn't delve into torturously overwritten psychological epics, ala Kenny Chesney or Tim McGraw, but prefers to keep it simple and melodic, with uptempo country-rock tunes, songs about broken hearts and an optimistic search for love. In many ways he reminds me of old Eddie Rabbitt and Eddy Raven (indeed, before I looked him up online, I thought from the sound of his voice and his phrasing that Warner was from Louisiana...) This is probably too slick for the indiebilly crowd and too plain for the new Nashville scene, but for country fans looking for something nice in between the two, this disc might fit the bill. Worth checking out if you're a commercial country fan with an adventurous streak. (POSTSCRIPT: Good Sport Of The Year Award: Not only that, but the guy also knows how to take a joke! Wayne Warner got wind of my review above, where I crack on his looks, and wrote to say this: "Hey Bud, I confess that I rarely read reviews done on "me" but yours was passed along to me. and I am glad it was. I love your style of writing and I thank you for the kind words. Additionally, We can consider my make up artist fired BUT - the very jeans for which you speak, have kept my Vermont butt warm since I was a teenager LOL. Your web-site is kool as well - you fill a great void - keep up the good work..." Now THAT'S a class act... (And don't I feel like a jerk now? Thanks for taking it on the chin Wayne, and best of luck! :-)
Wayne Warner "Turbo Twang'n" (CBUJ, 2006)


The Warren Brothers "A Beautiful Day In The Cold Cruel World" (BNA, 1998)



(Produced by Chris Farren)
Likeable, but markedly generic and mediocre country-pop, tilting slightly in a rootsy direction. I don't think the frequent comparisons to these siblings and the duo of Foster & Lloyd are at all merited: Foster & Lloyd had a strong, tangible creative spark, whereas the Warrens are just kind of getting along and making the most of what the Nashville studios have to offer. The basic sound is rock-ish, with super-clean guitars and enough pedal steel to attract traditional country fans, draped around a remarkably prominent, remarkably unfiltered drum kit. What's weakest about this album, though, is the songwriting, which is adequate at best, and the vocals, which are uniformly unimpressive. They might be aiming for that half-spoken, "just plain guys" sound that modern country dudes use to help stand out from the gigantic sound mixes... but these guys just don't have very good voices, and that tactic doesn't work well for them. Some songs are simply terrible, like "The Enemy," while others are just adequate and inoffensive; on the whole this is a pretty negligible effort.
The Warren Brothers "King Of Nothing" (BNA, 2000)



(Produced by Chris Farren, Brad & Brett Warren)
This time around they tried to beef up their sound with a tougher, more muscular production style -- some brash, roots-rocking power chored tunes, along with a few super-drippy ballads. In a way, I guess this is a better record than their debut, but not by much. It's funny, though, how they poke fun at the studio-based perfectionism of modern Nashville in the opening verse of "Move On": I guess you can say this for the Warrens, at least they're not too overtly a high-tech studio band, mostly their sound is guitar-based and uncomplicated. Still, this album didn't do much for me; in fact, I found it pretty irritating.
The Warren Brothers "Well-Deserved Obscurity" (429 Entertainment, 2004)


The Warren Brothers "Barely Famous: Hits" (BNA, 2005)


B.B. Watson "Light At The End Of The Tunnel" (BNA, 1991)


(Produced by Clyde Brooks)
A good ole' Texas boy who briefly straddled between the outlaw and commercial worlds, Bad Boy Watson had a nice hard country vibe, only slightly impeded by the Nashville studio sound. This is basically a fine barroom set, sorta like a 1990s Moe Bandy -- an authentic barroom balladeer who wasn't afraid to muss about a bit with commercial production. This disc includes several winners: "Lover Not A Fighter," a fine beer-drinkin' anthem, "Honkytonk The Town Tonight," the Hank, Sr. tribute, "Hank Drank," and his version of "Overnight Male," which has a lot more sizzle to it than George Strait's Top Ten hit of the following year. All in all, this is a disc worth tracking down and checking out.
B.B. Watson "Delta Dream" (SNA, 2001)


It was a mighty long time between his first album and his second, but the results are pretty similar. Watson's given himself a Delbert McClinton-style roadhouse makeover, and there are a couple of tunes on here that are too Southern rockin' for my taste, and a couple others that kinda drag on a bit. But there are also several true country treasures, such as "Little Rock And A Heart Ache" and "The Memory's The First Thing To Go," as well as the nostalgic "Opry Time," that make this another disc worth tracking down. As on his first album, a hefty chunk of these songs were written by Richard Fagan, a fella who's got a nice ear for the old-fashioned country sound. Recommended!
Gene Watson - see artist discography
Jimmy Wayne "Jimmy Wayne" (Dreamworks, 2003)



(Produced by Chris Lindsey & James Stroud)
Yawn. Overproduced, overly wordy, prettyboy country. Wayne has an okay voice, but he doesn't seem fully in control of his product, and has an unfortunate penchant for needlessly elaborate, pseudointellectual material, such as "True Friends," a song about two childhood friends who meet in jail -- one's a prison guard, and the others a convict -- and "Papers Angels," a shamelessly sentimentalized issue song about abducted children. Oh, and then there's also "I Love You This Much," a weeper about some guy trying to get close to his distant dad, complete with swelling string sections and gushing vocals. Yawn, again. Memo to Nashville: can we just agree to keep the made-for-Dr. Phil, sensitive-guy, psychobabble "issue" songs down to a minimum, at least from here on? Thanks.
Jimmy Wayne "Do You Believe Me Now" (Big Machine, 2008)



(Produced by Joe West & Dave Pohanish)
This is the second go-round for pop-country modernist Jimmy Wayne -- a few years back he cracked the Top Ten, but then his label folded up their Nashville office and took his career with them. Wayne makes his comeback in a big way here, with a chart-topping single (the album's title track) and a bunch of other guitar-heavy, made-for-radio romantic tunes. The production style is a bit too seamless and vast for my tastes, but Top 40 fans who like Keith Urban and Tim McGraw will probably dig it. Guitarist Joe West also produced this album, and he puts his electric power chords at the center of a shimmering, unrelenting, wall-of-sound mix, the kind of high-tech production style that immediately puts listeners on notice that this is a pop-oriented album, pure modern Nashville. Wayne breaks with recent tradition by largely skipping past the obligatory novelty-oriented, rowdy-guy honkytonk tunes, opting instead for a straight-up set of romantic ballads, aimed right at that thar big ole female demographic... Judging by the radio success so far, it seems to have hit the mark. Also includes "No Good For Me," a duet with Patty Loveless, who belts it out with the best of 'em.
Jimmy Wayne "Sara Smile" (Valory Music, 2009)


---
Commercial Country Albums - More Letter "W"
---