<! TIA-TOZ > <! MP3 11/01/10 > <! outside 00/00/00 > <! pix 00/00/00 > <! icons 11/01/10 > <! UPDATES: 11/01/10: posted Mel Tillis, probably should do an Aaron Tippin page, too... sighh... 11/11/11: posted Aaron Tippin... >
---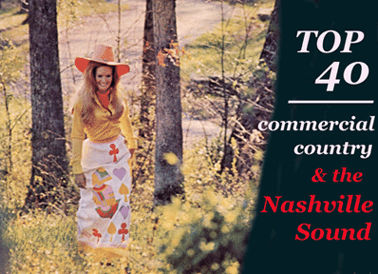 Are you a George Jones guy in a Garth Brooks world? A Loretta Lynn gal trying to understand why people still call Shania Twain a "country" artist?
Well, then this website is for you! Here's your chance to read all about Nashville pop, from the late-'50s "Nashville Sound" and the countrypolitan scene of the '70s to today's chart-toppers and pretty-boy hat acts, seen through the lens of DJ Joe Sixpack, a hick music know-it-all with a heart of gold...
Your comments and suggestions are welcome, particularly suggestions for artists or albums I might have missed. Other types of twang are reviewed elsewhere in my Hick Music Guide.
This is the second page covering the letter "T"
---
A | B | C | D | E | F | G | H | I | J | K | L | M | N | O | P | Q | R | S | T / T-2 / T-3 / T-4 | U | V | W | X, Y & Z | Comps | Other Country Styles | Hick Music Index
---
Mel Tillis - see artist discography
Pam Tillis - see artist discography
Aaron Tippin - see artist discography
Tony Toliver "Tony Toliver" (Capitol, 1991)

Tony Toliver "Tony Toliver" (Curb, 1995)

Tony Toliver "Half Saint, Half Sinner" (Rising Tide, 1996)



Trent Tomlinson "Country Is My Rock" (Lyric Street, 2006)



Modern, rock-friendly, good ol' boy Top Country, with lots of swagger and electric guitars. Kind of like Travis Tritt or Toby Keith, but without as much in-your-face attitude, and a more jovial personality overall. Almost all the songs are novelty-oriented and full of driving, uptempo energy; some work, some don't. It'd be cool if Tomlinson would stretch himself to do more slow stuff and weepers, since he's got a strong personality and a fairly good voice. The album's only real weeper, "A Good Run," is also one of the record's best tracks. Also noteworthy is "Cheatin' On My Honky-Tonk," a novelty number where the singer is worried what his buddies at the bar would think if they knew he was sneaking back home to snuggle up with his sweetie -- a funny concept, though the song could have been a little more compact. Anyway, this is worth checking out.


<! 01/2012: second album, "When I Get On a Roll" (Skyline Records) still TBD dressed up in his biker duds on the cover... >

Rhonda Towns "I Wanna Be Loved By You" (Dawn, 2005)



(Produced by Norro Wilson & Jim Cotton)
It's a little disconcerting that the album art for this disc is little more than a blank slate -- I guess the label thought it would be better to mask the fact that Towns is an African-American from the eyes of potential country music buyers... Regardless, this is good-enough pop-country material, performed in the slick modern style. Towns, who emerged from the Star Search TV show and caught the attention of veteran producer Norro Wilson, is an adequate singer, performing roughly in the Trisha Yearwood tradition. When the music provides enough oompff to buoy her up, she sounds okay. On some numbers, such as her a capella rendition of "The Lord's Prayer," she flounders without backing tracks. Still, she could make it in Nashville: these days, it's all about what gets done in the studios anyway... She's got enough twang and commitment to the style to have a hit or two. Nothing earthshaking here, but there are a few nice new songs; Wilson's production always tends to sound nice and relatively traditional, so that's a plus.
---
Commercial Country Albums - More Letter "T"
---