<! STO-STZ > <! MP3 10/29/10 > <! icons 10/29/10 > <! outside 10/29/10 - WP, PF > <! pix 10/29/10 > <! UPDATES: 10/29/10 - new Doug Stone, Marty Stuart pages, no BB adds >
---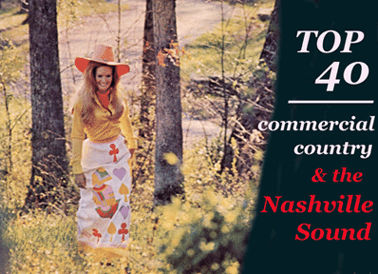 Are you a George Jones guy in a Garth Brooks world? A Loretta Lynn gal trying to understand why people still call Shania Twain a "country" artist?
Well, then this website is for you! Here's your chance to read all about Nashville pop, from the late-'50s "Nashville Sound" and the countrypolitan scene of the '70s to today's chart-toppers and pretty-boy hat acts, seen through the lens of DJ Joe Sixpack, a hick music know-it-all with a heart of gold...
Your comments and suggestions are welcome, particularly suggestions for artists or albums I might have missed. Other types of twang are reviewed elsewhere in my Hick Music Guide.
This is the fifth page covering the letter "S"
---
A | B | C | D | E | F | G | H | I | J | K | L | M | N | O | P | Q | R | S-1 / S-2 / S-3 / S-4 / S-5 / S-6 | T | U | V | W | X, Y & Z | Comps | Other Country Styles | Hick Music Index
---
Doug Stone - see artist discography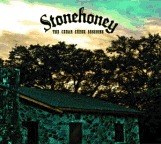 Stonehoney "The Cedar Creek Sessions" (Music Road, 2010)



Energetic, urgent electrified roots-rock from Austin. There's a strong whiff of the 1970s country-rock sound in here, complete with youthful high harmonies, but a lot of clanging power chords as well. I couldn't really get into this one myself, but I bet these guys are great live, and I'm sure they have a pretty devoted following down in Texas. Try it for yourself...!
George Strait - see artist discography
Billy Strange "Catsup And Honey" (BACM, 2005)

Streamliner "Streamliner" (Broken Records, 1987) (LP)
(Produced by Tim McLaughlin & Sean Cagnon)
Just in case you're looking for under-the-radar also-rans, these guys from Portland, Oregon never came anywhere near the Country charts, but I'm sure they really would have loved to have "made it" in Nashville. This uber-DIY release isn't well-recorded and lacks musical oomph, but its heart was definitely in commercial country, so I'll include it here, just for the heck of it. Some tracks had Shenandoah-esque potential, such as "Never Letting Go," and might be worth a listen, though I was pretty underwhelmed. Anyone know if any of these guys did anything before or after this album?


<! band members: Jim Emery, Dale Holden, John Davison, Mike Locuson > <! 01/13: no ASIN >

Jud Strunk "Downeast Viewpoint" (Columbia, 1970) (LP)





<! was a regular on Laugh In >
Jud Strunk "Jones' General Store" (MGM, 1971)


(Produced by Jim Vinneau & Jud Strunk)
Although Jud Strunk is best known as a comedic songwriter, this is a very sincere, straightforward countrypolitan album, with pastoral folk-pop arrangements, and a brace of nostalgic songs about small-town life and bygone days. The simple, acoustic production and Strunk's high voice remind me quite a bit of the stuff Dick Feller was doing around the same time. Not earthshaking, but unpretentious and quite listenable... Worth a spin, if you're in the mood.
Jud Strunk "Daisy A Day" (MGM, 1973) (LP)


This album contained his only significant country hit, "A Daisy A Day," which charted in the Top 20 and was recorded by other artists as well.
Jud Strunk "A Semi-Reformed Tequila Crazed Gypsy Looks Back" (MCA, 1977) (LP)

Mel Street "Greatest Hits" (Highland, 1992)


Hard to find -- but well worth looking for -- this disc collects Mel Street's mid-'70s singles on the GRT and Metromedia labels (back in the glory days of indie labels on the country charts...!) It's a swell set of throaty, rootsy, often quite raunchy true-country tunes that can be seen as a rougher version of the Ronnie Milsap sound. His jailbait ballad, "Forbidden Angel" is positively scandalous; the rest of the songs are less alarming, but they sure sound great. Street cracked into show biz relatively late in life, cracking into the country charts in 1972, when he was 39... Sadly, he killed himself on his birthday, in 1978, after a short (but sweet) run on the country charts... If you see this set, it's pretty nice, as are the original LPs and singles it draws on. Recommended!


<! Mel Street "Borrowed Angel" (Metromedia, 1972) Mel Street "The Town Where You Live/Walk Softly On The Bridges" (Metromedia, 1973) Mel Street "Two Way Street" (GRT, 1974) Mel Street "Smokey Mountain Memories" (GRT, 1975) Mel Street "Greatest Hits" (GRT, 1976) Mel Street "Country Colors" (GRT, 1974) Mel Street "Mel Street" (Polydor, 1977) Mel Street "Country Soul" (Polydor, 1978) Mel Street "Mel Street" (Mercury, 1978) Mel Street "The Many Moods of Mel" (Sunbird, 1980) >


Marty Stuart -- see artist discography





Nat Stuckey -- see artist discography




---
Commercial Country Albums - More Letter "S"
---