<! STA-STI > <! MP3 10/28/10 > <! outside 00/00/00 > <! pix 00/00/00 > <! icons 10/28/10 > <! UPDATES: 10/28/10: Joe Stampley page posted, Statler Brothers, Ray Stevens mapped out > <! Phil Stacey >
---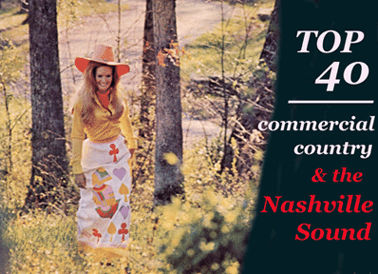 Are you a George Jones guy in a Garth Brooks world? A Loretta Lynn gal trying to understand why people still call Shania Twain a "country" artist?
Well, then this website is for you! Here's your chance to read all about Nashville pop, from the late-'50s "Nashville Sound" and the countrypolitan scene of the '70s to today's chart-toppers and pretty-boy hat acts, seen through the lens of DJ Joe Sixpack, a hick music know-it-all with a heart of gold...
Your comments and suggestions are welcome, particularly suggestions for artists or albums I might have missed. Other types of twang are reviewed elsewhere in my Hick Music Guide.
This is the fourth page covering the letter "S"
---
A | B | C | D | E | F | G | H | I | J | K | L | M | N | O | P | Q | R | S-1 / S-2 / S-3 / S-4 / S-5 / S-6 | T | U | V | W | X, Y & Z | Comps | Other Country Styles | Hick Music Index
---
Brian Stace "Country Music Ain't Noise Pollution" (2004)


Is, too...!!
Brian Stace "Blue Eyed Bad Boy" (Little Round Records, 2004)



Self-released debut by a wannabee bad-boy Nashville star, mixing Southern rock with gruff-sensitive slower stuff. Basically, he wants to be Toby Keith. We'll see.
Karen Staley "Wildest Dreams" (MCA, 1989) <! 1990? >





<! husky voice, reminds me of Melba Montgomery >

Karen Staley "Fearless" (Warner, 1998)


Joe Stampley -- see artist discography
Kenny Starr "The Blind Man In The Bleachers" (MCA, 1975) (LP)


(Produced by Frank Jones)
He's hardly a household name, even to fans of '70s country, but Kansas-born Kenny Starr had a major hit with the title track, "The Blind Man In The Bleachers," a sentimental novelty song along the lines of "Patches" or "Phantom 309" that soared up to #2 on the charts. He never topped that one, and although he had lots of singles, this was his only full album. That's too bad, since the rest of this record is pretty darn good. Of course, I'm partial to the classic studio style of the '60s/'70s-era Decca-MCA producers, with their clear, bright, vibrant sound and emphasis on the melody. And Starr was an artist who fit in well, crooning in a soulful mode that reminds you of Conway Twitty, but also with a few rough edges that ground him in traditional country. Also, there's another novelty weeper on here called "The Calico Cat," which got my attention just because I love kitty-cats. This one's definitely worth tracking down and giving a spin.


<! from Burlingame, Kansas https://en.wikipedia.org/wiki/Kenny_Starr >
Kenny Starr "Kenny Starr" (SRO) (LP)
(Produced by Kenny Starr & Terry Rose)
This appears to be an indie album that Starr released after his mid-'70s salad days... The "SRO" label stands for "Starr-Rose," and was based in Dallas, Texas.


<! - no ASIN 07/18/15 >


The Statler Brothers - see artist discography





Red Steagall - see artist discography




June Stearns & Johnny Duncan "Back To Back" (Columbia, 1968) (LP)
What an odd couple! This duets album was the dual debut of two of Columbia's also-ran country singers. I'm not sure why these two were paired up to begin with, but it probably had something to do with the label figuring, what the heck -- nobody's heard of either of these two, why not throw 'em both and see if they can swim. Since Johnny Duncan's career was the one that really took off, and because he had a certain "outlaw" sheen during much of the 1970s, most folks would probably assume that the beehived young Ms. Stearns was the one holding him back, and making this disc more mellow. Think again! Check out her followup album (reviewed below), and you'll find that she was anything but wimpy or demure! On this disc, though, nothing ever really catches fire -- both singers seems to be playing by the rules, and the arrangements are pretty rinky-dink. Not cloying, but not great.

June Stearns "River Of Regret" (Columbia, 1968) (LP)


(Produced by Frank Jones)
A fairly robust, husky-voiced singer who reminds me in equal parts of Melba Montgomery and "Walkin' After Midnight"-style Patsy Cline, Stearns is a forgotten member of Nashville's late '60s generation... Despite the lackluster cover art (which shows a nervous-looking, stiff Stearns sitting by a flowing river bank, guitar in hand...) this is actually a pretty fun album. Studio producer Frank Jones provided her with a solid, bluesy backup, and she took it and ran. There are a few awkward passages, but for the most part this is a remarkably rootsy record. Includes an appropriately raunchy version of "Plastic Saddle," and similarly steamy tunes such as "Habit Not Desire" and "The Future Ex-Mrs. Jones," which is a pretty awesome cheatin' song. She really had it going on... wonder what ever happened to this gal...!


<! June Stearns "Many Sounds Of Country" (Whiteway, 2009) (?) Fiddle Diddle Boogie (with sister Petie); Bouquet of Roses; If My Heart Had Windows; He Called Me Baby-Baby); The Heart of a Clown; All of Me; End of the World; Only You; Try Again; Kansas City; Some Day; Make the World Go Away; Too Many Rivers; You Belong to Me; No One Will Ever Know; Trouble in Mind Ð ca 2009 > <! Jeffrey Steele - of Boy Howdy >

Steel Magnolia "Steel Magnolia" (EP) (Big Machine, 2010)



Slightly twangy soul duets from Meghan Linsey and Joshua Scott Jones, aka Steel Magnolia, the winners of a CMT cable talent show... The band's perky single, "Keep On Lovin' You," hit the Top 10 before a physical (CD) version was available for sale. Their soul-infused pop sound isn't quite my style (reminds me of Hall and Oates...) but they must have struck a chord with contemporary country fans, 'cuz these kids have hit the big time. The introductory EP also includes a couple of live tracks, including a rollicking, twangy version of Dwight Yoakam's "Fast As You."
Steel Magnolia "Steel Magnolia" (Big Machine, 2011)



(Produced by Dan Huff)
Currently one of the hottest properties in Nashville, singers Joshua Scott Jones and Meghan Linsey specialize in rock-pop country, drenched in American Idol-style soul vocals. It might be a winning formula commercially, but I can't make any emotional connection to this disc at all: everything is so technical and precise, it's difficult to imagine these two feeling anything for each other, either falling madly in love or feeling guilty for falling for someone else. The first half of the album reprises their earlier singles, but the second half holds a few new tunes and some surprises as well: the gentle vibe on "Without You" is a nice change of pace, and the reggae riddims on "Rainbow" and "Eggs Over Easy" show some musical diversity. Mostly, though, a cranky traditionalist like me will find it hard to get into the whole warbly, white-soul thing... I just like my country music twangy, beer-soaked and sad. Does that make me so wrong? Or just plain old-fashioned?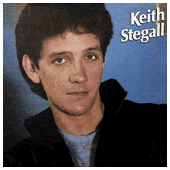 Keith Stegall "Keith Stegall" (Epic, 1985) (LP)


(Produced by Kyle Lehning)
It's funny that Keith Stegall chose to focus on producing rather than performance, since this debut LP is pretty strong, at least given the Nashville style of the time. It's a good, though generic set of smooth, poppy country, totally accessible to fans of artists such as Marty Stuart, Keith Whitley or Lionel Cartwright -- it's not electrifying but it's a good example of the music of its time. This album represents the peak of Stegall's time in the spotlight, boasting three Top 20 hits, including "Pretty Lady," which peaked out at #10 and was his highest-charting single. But in Nashville, that's not really enough to keep you going, and I guess you can't fault Stegall for shifting gears. You also can't argue with success: as a producer and songwriter he became one of the best-known figures in the country scene of the 1990s, particularly recognized for his work with superstar Alan Jackson. But this early album, with Stegall as a fresh-faced new artist, is certainly worth checking out. It would be nice if they reissued it someday, especially if they'd include some of his earlier singles.


<! California; I Want To Go Somewhere; Feed The Fire; Whatever Turns You On; Daylight Lovin' Time; Pretty Lady; These Tears; Straight Shooter; I'm Beside Myself; Marylee >

Keith Stegall "Passages" (Mercury, 1996)


(Produced by Keith Stegall, John Kelton & Carson Chamberlain)
After a brief run of mid-level hits in the early '80s, songwriter Keith Stegall settled into a comfortable mode as a top studio producer, working with numerous artists, many with a rootsy bent to their work. This solo album opens with a great uptempo number, "Roll The Dice," then settles into a series of slower, sappier ballads, with skillful yet strained accompaniment. When the next honkytonkish song comes up, "Every Time It Rains," it seems clear that Stegall's real strength lies as a full-throated hard county singer -- he's got a great voice for the material, but he kinda loses me on the slower stuff. Still, since he wrote most of these songs himself and produced the album, it's kind of hard to blame its shortcomings on "them" -- Stegall's a Nashville man, and shares Music City's shortcomings, even on his own albums. Sure do like them two songs, though!
Ray Stevens - see artist discography
Gary Stewart - see artist discography
Larry Stewart "Down The Road" (RCA, 1993)


(Produced by Scott Hendricks & Larry Stewart)
The first solo album by the former lead singer of the band Restless Heart. The opening track, "Alright Already," was a Top Five hit. The rest of the material was generally slower stuff, on which he often sounded a bit too much like Kenny Rogers, which in my book is not much of a plus. Restless Heart were a pretty sappy band, but this disc is even gooier than a lot of their albums.
Larry Stewart "Heart Like A Hurricane" (Columbia, 1994)


(Produced by Scott Hendricks)
While this is also formulaic and rather generic, it's a much more engaging record than Stewart's solo debut. For one thing, it's way more uptempo, and the ballads aren't as flatly produced as they were on Down The Road. In other words, it's closer to the Restless Heart template, which is where Stewart originally made his mark, and the songs are more fun. Nothing on here did remotely as well on the charts, though, which is actually a little surprising, since it really ain't a bad album if you go for this kind of stuff. It's worth checking out, particularly if you're a fan to begin with.
Larry Stewart "Why Can't You" (Columbia, 1996)


(Produced by Emory Gordy, Jr.)
The fiddle-driven opening track, "They Ain't Made Enough Road," gives Stewart a Doug Kershaw-style lift and a much-welcome dose of twang. While he plunges back into ballads right away, there are a couple of other uptempo numbers that kinda make you wish he'd done more of the hard stuff when he had the chance... Producer Emory Gordy, Jr. also plays bass on here and adds a distinctively rootsy feel to the proceedings, making this one of his funner albums. Not bad, though it does get pretty middle-of-the-road by the end.
Larry Stewart "Learning To Breathe" (Windham Hill, 1999)


Windham Hill? Seriously, dude? Hm.
Lisa Stewart "Lisa Stewart" (BNA, 1993)



(Produced by Richard Landis)
A fairly unremarkable album by a gal who went on to be a TV show host on CNN. Slower-paced stock arrangements surround a modest voice; Stewart goes out of her way to sound like Patsy Cline on several tracks, and sort of Reba-esque on others... None of it to particularly moving effect.
Wynn Stewart - see artist discography
---
Commercial Country Albums - More Letter "S"
---