<! SIK-SPE > <! MP3 10/26/10, 11/09/11 > <! outside 00/00/00 > <! pix 10/26/10 - added a few > <! icons 10/26/10 > <! updates 10/26/10: set links for several new pages - need to edit and post them. Added Daryle Singletary, Hank Snow; need to finish CARL SMITH, RED SOVINE. Have not done BB adds. 11/05/11: posted Red Sovine > <! Jerry Smith "Drivin' Home, Steppin' Out" (Decca, 1970) >
---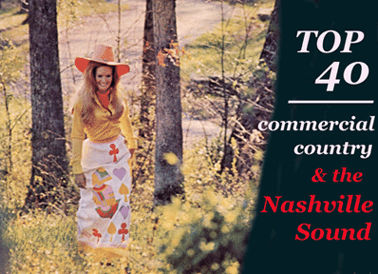 Are you a George Jones guy in a Garth Brooks world? A Loretta Lynn gal trying to understand why people still call Shania Twain a "country" artist?
Well, then this website is for you! Here's your chance to read all about Nashville pop, from the late-'50s "Nashville Sound" and the countrypolitan scene of the '70s to today's chart-toppers and pretty-boy hat acts, seen through the lens of DJ Joe Sixpack, a hick music know-it-all with a heart of gold...
Your comments and suggestions are welcome, particularly suggestions for artists or albums I might have missed. Other types of twang are reviewed elsewhere in my Hick Music Guide.
This is the third page covering the letter "S"
---
A | B | C | D | E | F | G | H | I | J | K | L | M | N | O | P | Q | R | S-1 / S-2 / S-3 / S-4 / S-5 / S-6 | T | U | V | W | X, Y & Z | Comps | Other Country Styles | Hick Music Index
---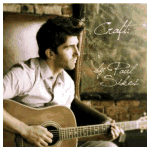 Paul Sikes "Craft" (7 Layer, 2012)


(Produced by Paul Sikes)
Nashville scenester Paul Sikes has had a good run as a Top 40 songwriter, placing songs with stars such as Josh Gracin and Emerson Drive. This self-released solo set has the feel of a songwriter's demo: it doesn't quite catch fire, but you could see some of these songs becoming hits for someone else, sometime down the line. A little too slick and syrupy for my tastes, but for fans of more modern, sophisticated Nashville material, this might make a nice change of pace from the hits-only sound of Top 40 radio.
Shel Silverstein -- see artist profile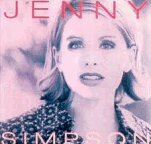 Jenny Simpson "Jenny Simpson" (Mercury-Nashville, 1998)



(Produced by Garth Fundis & Ray Methvin)
This starts out okay, with a couple of prefab, uptempo girl-powerish singalong twang-tunes, notably the single, "Ticket Out Of Kansas," which might even get you nodding your head and tapping your toes to the chorus. You think, aw, this ain't bad at all, and then it all goes downhill from there. Simpson soon sinks into bland, awkward, overreaching pop arrangements, and the country side of the equation falls away before some rather misguided crossover dreams. Oh, well. It started out kind of fun.
Red Simpson -- see artist discography
Daryle Singletary -- see artist discography
Ricky Skaggs -- see artist discography
David Slater "Exchange Of Hearts" (Capitol, 1988)



David Slater "Be With Me" (Capitol, 1989)



(Produced by Randy Scruggs)
Pretty weak. This was the second album from this Dallas-born also-ran, with two singles that stalled out in the Back 40. It flopped for good reason: he's an unremarkable singer, and the studio boys were just phoning it in when they laid down these tracks. Really, there's nothing on here that moved me, neither the (moderately) uptempo tunes or the sappy ballads. Terrible arrangements throughout, with lots of prefab, tinkly keyboards and dull, muffled drums, etc., etc. It's skippable.
Cal Smith - see artist discography
Carl Smith - see artist discography
Connie Smith - see artist discography
Margo Smith - see artist discography
Warren Smith "The First Country Collection Of..." (Liberty, 1961) (LP)


(Produced by Joe Allison)
Former rockabilly firebrand Warren Smith -- known for '50s classics such as "Ubangi Stomp" -- also tried his hand at mainstream country, cool stuff with a distinctly honkytonk vibe. Half the songs are Harlan Howard tunes, including standards such as "I Fall To Pieces" and "Pick Me Up On Your Way Down," with the rest of the songs coming from folks like Johnny Cash, Don Gibson, Fuzzy Owen and Wayne Walker... The no-frills, hard-country playlist suits Smith's style well, as he eases into a comfortably masculine, pleasantly robust style that recalls kings of the genre such as Carl Smith and Faron Young. The record isn't very original, but it does sound great. Perhaps the most interesting (and least well-known) song is "Take Good Care Of Her," a forlorn, you-can-have-her lost-love weeper. Two of the singles hit the Top Ten in '60 and '61, but continued success eluded him, and he slid off the charts within a few years. Too bad: with more originals sent his way, he could have done really well. (Note: the songs on this album were reissued as part of Bear Family's Call Of The Wild CD, listed below.)
Warren Smith "Call Of The Wild" (Bear Family, 1990)


Warren Smith "Classic Recordings" (Bear Family, 1992)


A super-rural '50s rocker who is best known for the rockabilly classic, "Ubangi Stomp," Smith went on to do country records, but it never really went anywhere. The oddest thing about these discs is how the label discounts Smith's early '60s recordings in the "Call of the Wild" liner notes -- basically, they say his country stuff sucked. I couldn't disagree more: there's a fun, loping Texas shuffle backbeat on here that you've just got to love. If anything, his earlier recordings when he was a rocker (the other disc) are a bit thinner sounding, and he wasn't really a rocker for long. One thing about Warren Smith, though -- he didn't sound like one of those skinny, greasy-haired rockabilly teens. Hardly. Sounds more like a dude who would wrap a tire iron upside your head in a truck stop parking lot, if you looked at him funny at the counter. These discs aren't top-flight material, but they're definitely worth checking out.


<! 144 x 144 >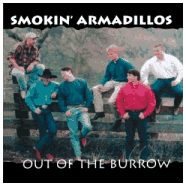 The Smokin' Armadillos "Out Of The Burrow" (EP) (Gramac/Curb, 1996)


Originally an indie release, this five-song EP brought this Bakersfield band to the attention of Curb Records... Chart success was elusive, but fans still remember this back-to-basics band fondly...
The Smokin' Armadillos "Smokin' Armadillos" (Curb, 1996)

The Smokin' Armadillos "Strike The Match" (Housekeeping, 1996)


Sammi Smith - see artist discography
Hank Snow - see artist discography
Sons Of Sylvia "Revelation" (Interscope, 2010)



Three brothers who were formerly in the country boy-band, The Clark Family Experience. After that group fell apart, siblings Adam, Ashley, and Austin formed the trio that eventually became the Sons Of Sylvia. This is more of a rock-pop album, though, which is a shame because they used to be kind of good as a Nashville-style country group.


<! a bazillion producers >
Sons Of The Desert "Whatever Comes First" (Epic, 1997)



Seems pretty so-so to me... These Texas fellas, fronted by brothers Tim and Drew Womack, have kind of a mainstream rock sound, with traces of emotive-yet-bland rockers such as John Mellencamp prominent in the mix. If you like commercially-inclined, vaguely rootsy rock, then I suppose you'd like this. It sounds pretty tame and same-y to me, sort of like the Mavericks, but not as inventive. Hmmm...
Sons Of The Desert "Change" (MCA, 2000)



(Produced by Johnny Slate)
Switching labels, they sexed their sound with larger, lusher production, courtesy of producer Johnny Slate, packed with a space-filling steel guitar and lots of harmonic richness in the middle. I think I would have liked it better if they'd been able to resist the temptation to also process their vocals and add other unnecessary pop fillips. Their first album was too restrained and flat; this one is a bit unsubtle and over the top. Oh, well.
South 65 "South 65" (Atlantic, 1998)


South 65 "Dream Large" (Atlantic, 2001)



Ye gods. This is probably one of the worst, most embarrassing attempts at Nashville cooptation of the "boy band" sound of 'Nsync, Backstreet Boys, et al. The lead vocals are oafish, the harmonies are cloying and show-offy, and the production is hopelessly cluttered and bells'n'whistles-y. These guys really suck. That anyone could take a magnificent ballad like "The Most Beautiful Girl" (the album's Top Country single) and reduce it to such irritating banality is truly shocking. Assuming that any of these guys ever get into heaven, I hope Charlie Rich is waiting at the Pearly Gates with a good, solid two-by-four to whop somebody upside the head. Avoid this album at all costs.
Joe South "Classic Masters" (Capitol, 2002)



A handy 12-song summation of the hippie-era recording career of songwriter Joe South, a twangy, soul-drenched pop genius who wrote a remarkable string of smash radio hits, ranging from Lynn Anderson's "Rose Garden," one of the defining moments in the 'Seventies countrypolitian scene, to the thunderous hard rock anthem, "Hush," which put the band Deep Purple on the map. South's own versions of these songs are markedly different than the hits -- his "Rose Garden" is cluttered and compact, while his "Hush" is wildly funky and fun. Also included here are "Games People Play," a top Pop hit for South himself in 1969, as well as "Walk A Mile In My Shoes," which was one of his few actual country entries, and several lesser well-known gems from his back catalog. It's more rock than country, but still funky and down home, and worth checking out to see how these great songs found their genesis.
J. D. Souther -- see artist profile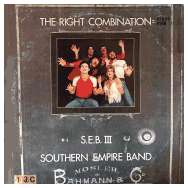 Southern Empire Band "The Right Combination: SEB III" (Axbar, 1985)


(Produced by Perry Jones)
Hailing from the town of Rio Linda, California (near Sacramento) this West Coast band had clear commercial aspirations and somehow hooked up with the same Texas indie label that later launched the career of Top 40 star Mark Chesnutt... The same magic wasn't happening in '85, though, possibly because these guys were just a little too amateur and not-ready-for-prime-time, although considering what Country radio sounded like at the time, they can be forgiven for the tinkly keyboards and tinny guitars. The song title that drew me to this album, "Vote For Willie," turns out to be exactly what I wanted, a novelty tune about Willie Nelson, and it's also the highlight of the album, a cheerful ditty proclaiming Willie as the nation's political savior. I guess they would have legalized weed, at least, although the lyrics don't mention that...


<! Perry Jones, Syvilla Jones, Mike Scaggs, Clyde Sutton, Richard Schultz, >


Red Sovine - see artist discography





Billie Jo Spears - see artist discography





---
Commercial Country Albums - More Letter "S"
---