<! RO-RZ > <! MP3 10/19/10, 11/08/11 > <! outside 00/00/00 > <! pix 00/00/00 > <! icons 10/19/10, 11/08/11 > <! UPDATES: 10/19/10 - added pages for Kenny Rogers, Johnny Rodriguez, Roy Rogers, updated other artists 10/12/11 - added Randy Rogers, including indie/red dirt stuff: also Alt? > <! Johnny Russell "Catfish John/Chained" (RCA) Johnny Russell "She's In Love With A Rodeo Man" (RCA) > <! Ronnie Rogers "Tough Times Don't Last" (MTM, xxxxx) >
---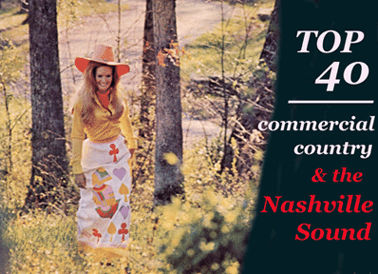 Are you a George Jones guy in a Garth Brooks world? A Loretta Lynn gal trying to understand why people still call Shania Twain a "country" artist?
Well, then this website is for you! Here's your chance to read all about Nashville pop, from the late-'50s "Nashville Sound" and the countrypolitan scene of the '70s to today's chart-toppers and pretty-boy hat acts, seen through the lens of DJ Joe Sixpack, a hick music know-it-all with a heart of gold...
Your comments and suggestions are welcome, particularly suggestions for artists or albums I might have missed. Other types of twang are reviewed elsewhere in my Hick Music Guide.
This is the fourth page covering the letter "R"
---
A | B | C | D | E | F | G | H | I | J | K | L | M | N | O | P | Q | R / R-2 / R-3 / R-4 | S | T | U | V | W | X, Y & Z | Comps | Other Country Styles | Hick Music Index
---
Dennis Robbins "The First Of Me" (MCA, 1986) (LP)


(Produced by Eddie Kilroy & Dennis Robbins)
The debut album of latter-day roadhouse songsmith Dennis Robbins, who had previously been in the rock band, The Rockets and later co-founded the band Billy Hill. Though glossy, this album shares some underlying similarities with bluesy hard-country artists such as Gary Stewart and Delbert McClinton, though here it's buried in fairly bland commerical country arrangements. Still, you can feel the affinity: you might have to work a little to like this one, but there is some grit underneath the shiny surface.


<! 1989: Billy Hill "I Am Just A Rebel" (Reprise, 1989) >
Dennis Robbins "Man With A Plan" (Warner/Giant, 1992)


(Produced by Richard Landis & James Stroud)
Twangy, bluesy roadhouse honkytonk-pop from one of the fellers from the band called Billy Hill, with contributions from his old bandmates Bob Dipiero and John Scott Sherrill. Like many of the records on the Giant label, this is pretty rootsy and rough, at least by Nashville standards, and there are a few tunes on here that'll get your toes tapping if you're an old-school honkytonk fan. There's also some less exciting material, but generally nothing that'll make you cringe that way oh, so many modern country albums do. "Good News, Bad News" and "Hi O Silver" are both pretty fun, and the gospel-y "Chapel Of The Friendly Bells" has a nice, sweet tune. Worth checking out!
Dennis Robbins "Born Ready" (Warner/Giant, 1994)

Mel (Hargus) Robbins "Hully Gully To The Hits" (Smash, 1962) (LP)


A set of rock'n'roll oldies recorded by pianist Hargus Robbins, who became one of the most prolific and legendary session musicians in Nashville... Blinded as a child, Robbins took up piano at age seven and proved himself a child prodigy, backing George Jones on the rockabilly-tinged hit, "White Lightning," while still a teen, and going on to record countless sessions over the next couple of decades. One of the premier Nashville studio musicians of the 1960s and '70s, Robbins was part of the fabled "Nashville A-Team," Music City's answer to LA's Wrecking Crew, and also recorded several solo albums, listed below. This dsc, recorded under his rock'n'roll persona, Mel Robbins, includes version of songs like "Blueberry Hill," "Splish Splash" and "Stand By Me," though sadly not his own minor hit, "Save It." The country stuff comes later...
Hargus 'Pig' Robbins "A Bit Of Country Piano" (Time Records, 1963) (LP)







Hargus 'Pig' Robbins "One More Time" (Chart, 1968) (LP) <! WP sez '69? '68 is per PF >
Also titled Play It Again, Hargus...




Hargus 'Pig' Robbins "Hargus Robbins" (1969) (LP)



<! B000RPO0PY(??) >

Hargus 'Pig' Robbins "Country Instrumentalist Of The Year" (Elektra, 1977) (LP)

Hargus 'Pig' Robbins "A Pig In A Poke" (Elektra, 1978) (LP)


(Produced by Hargus Robbins)
An absolutely dreadful instrumental album from pianist Hargus Robbins. One of the ultimate "usual suspects" players, Robbins is joined here by several of his session-player brethren, such as fiddler Johnny Gimble, steel player Lloyd Green and guitarist Pete Wade. It's a truly horrible album, though, with Robbins indulging in a little bit of synth and clavinet (as well as regular old piano) and delving into some of the schmaltziest arrangements imaginable. There's a tiny tinge of disco in there as well, but unless you're really into ironic "library music" (or whatever you want to call it) this one really isn't worth listening to. Still, Floyd Cramer, eat your heart out...
Hargus 'Pig' Robbins & The Nashville Superpickers "Alive From Austin City Limits" (Flying Fish, 1979)

Hargus 'Pig' Robbins "Unbreakable Hearts" (Elektra, 1979) (LP)





<! http://en.wikipedia.org/wiki/Hargus_%22Pig%22_Robbins http://en.wikipedia.org/wiki/The_Nashville_A-Team > <! 1963 A Bit of Country Piano Ñ 1968 Play It Again, Hargus Ñ 1969 Hargus Robbins Ñ One More Time Ñ 1977 Country Instrumentalist of the Year 46 1978 A Pig in a Poke Ñ 1979 Alive from Austin City Limits Ñ Unbreakable Hearts >


Marty Robbins - see artist discography



Marty Robbins, Jr. "Columbia Records Presents..." (Columbia, 1969) (LP)


The first solo album from Marty Robbins' son, Ronny Robbins, who many years later recorded another record under his real first name...


<! big mouthin' around; that's how it feels to walk in my shoes; the soil's too poor; love of the common people; no one will ever know; marsha; it finally happened; i can't quit; in the morning; mama tried; i had my chance. > <! aka Ronny Robbins >
Ronny Robbins "Reach For All You Can" Thunder Record Corporation, 1981) (LP)


(Produced by Pete Drake, Eddy Fox & Bobby Dyson)

Julie Roberts "Break Down Here" (Mercury, 2004)



A sweet set that bridges between folkish Americana and Sheryl Crow-y commercial country. Roberts excels on romantic acoustic numbers such as "Unlove Me" and "I Can't Get Over You," although the album stretches into more upbeat country material as well. Some songs are turnoff, such as the too-perky "Just 'Cause We Can" and the drippy, confessional "The Chance," but these missteps are more than balanced by stronger, more resonant material throughout the length of the album. There are snarly wisps of Tanya Tucker and Lucinda Williams in her voice, counterbalanced with a mellowness that makes Roberts seem an unlikely candidate for the Top Country radio... Yet she has a strong, distinctive presence that may bode well for a longer career; only time will tell. In the meantime, folks who are looking for a pleasant, listenable and intelligently produced rootsy record, this disc may fill the bill. Worth checking out!
Julie Roberts "Men & Mascara" (Mercury, 2006)


Julie Roberts "Good Wine And Bad Decisions" (Tres Pescadores, 2013)



Richly textured country-soul, ala Dusty Springfield and Bobbie Gentry, with Roberts following her own muse amid a fickle music industry... It's a classy, ballad-oriented sound that doesn't succumb to the same rock'n'roll temptations as, say Shelby Lynne... Worth a spin!
Jack Robertson "Honky Tonk Daze" (Step One, 1994)





<! hard country? >


Johnny Rodriguez - see artist profile





David Rogers -- see artist profile





Kenny Rogers - see artist profile




Randy Rogers Band "Roller Coaster" (Smith Music Group, 2004)






<! red dirt >

Randy Rogers Band "Like It Used To Be" (Smith Music Group, 2005)


Randy Rogers Band "Live At Billy Bob's Texas" (Smith Music Group, 2005)


Randy Rogers Band "Just A Matter Of Time" (Mercury Nashville, 2006)


Randy Rogers Band "Randy Rogers Band" (Mercury Nashville, 2008)


Randy Rogers Band "Burning The Day" (MCA Nashville, 2010)


Randy Rogers Band "Trouble" (MCA Nashville, 2013)


Roy Rogers - see artist profile
Linda Ronstadt - see artist discography
Maggie Rose "Cut To Impress" (RPM, 2013)



(Produced by Blake Chancey, James Stroud & Stephony Smith)
Hmmm. Sorry, but I'm not convinced. With sassy but prefab songs framed by big, chunky guitars and Southern rock slide, Maggie Rose seems to be aiming for a Gretchen Wilson/Pistol Annies tough-chick sound, and in some moments she sounds like she's pulling it off, but more often than not she sounds too pop, and too contrived, like someone who's really just posing as country. The main problem is that as a vocalist she just doesn't have the same level of chops as Wilson, and frequently sounds like a generic pop singer trying her luck in the wrong genre - -it just sounds a little bit off. Anyway, it's not my kind of country to begin with, too slick and without a real emotional core. You can skip this one.
Charlie Ross "High Cost of Loving" (Accord, 1982)





<! had a couple of Top 40 hits >

Jeris Ross "Jeris Ross" (ABC-Dot, 1975) (LP)


(Produced by Ron Chancey)
A great album by an almost entirely unknown Top Forty hopeful... Originally from Illinois, singer Jeris Ross had a brief country career, spanning the 1970s, from early indie sessions produced by Scotty Moore to a promising fling on major label and then a quick slide back into the indies, with her last singles coming out in 1979. This album -- the only full length she released -- includes her biggest hit, "Pictures On Paper" (a Gary S. Paxton song which cracked into the Top 20) as well as the followup single, "Moontan," a cutesy novelty song that pretty much went nowhere. The material on this album is fairly uneven, ranging from some killer honkytonk tunes to some rather fluffy pop numbers, including a cover of the girl-group oldie, "Chapel Of Love," and the florid soft-pop of "I Know The Feelin'," which sounds like a Carpenters outtake. The strongest songs include a version of Paul Craft's "Midnight Flyer" and the deliciously provocative "I'd Rather Be Picked Up Here (Than Be Put Down At Home)" a feminist anthem that nicely fits into the early 70's country swinger genre. On "Pictures On Paper," Ross adopts a more traditional emotional-doormat role, ala Tammy Wynette, proclaiming that the unsatisfied women with husbands who flirt with other gals and stay out all night that "as long as he keeps coming home, you've got no reason to cry...") She splits the difference with "What'll I Tell The Kids," a "D-I-V-O-R-C-E"-worthy novelty number about a marriage that's all but ended. Ross toured with several major artists, notably Conway Twitty and Loretta Lynn, but she seems to have given up her solo career by the decade's end. Later, as Jeris Ford, she headlined an Oklahoma rock-pop oldies band called the Bop Cats... Judging from this album, I'd say she was an artist who could have gone much farther if she'd been given stronger material and been handled better by her label. Coulda, woulda, shoulda: it's the same old sad song from Nashville, I guess.
Dave Rowland -- see artist profile
Bobbie Roy "I'm Your Woman" (Capitol, 1972) (LP)


Yeah... I'd never heard of her either. Turns out there's a reason: she wasn't a stellar singer, but in her way she was alright. The song "One Woman's Trash (Is Another Woman's Treasure)" eked its way into the Top 40; a couple of other singles came along aftertwards, but didn't go much further. This disc is a fairly typical early '70s soft-country outing: some cover tunes, a few emotional doormat songs, big fluffy arrangements all around and a few almost-but-not-quite twang-tunes sprinkled on each side of the album.


<! B003XXDS46 > <! Barbara Elaine Roy >
Billy Joe Royal "Down In The Boondocks/Cherry Hill Park" (Collectables, 1997)


This disc pairs up two old Columbia albums, Royal's 1965 debut, with the hit version of Joe South's "Down In The Boondocks," and a whole brace of perky, heavily-orchestrated sunshine pop songs. He kind of comes off like a down-home version of Gene Pitney -- with an affinity for Southern soul, but completely at home with softer, poppier material. His future as a country singer is hinted at on his cover of Willie Nelson's "Funny How The Time Slips Away" (in an outlandishly popped-up rendition... not what you'd expect!) By '69, his voice had deepened and he'd given himself up entirely to the blue eyed soul/Muscle Shoals sound, and it suited him well. His real country career didn't start until the mid-1980s, but Royal's Southern roots are certainly on display this far back.
Billy Joe Royal "Greatest Hits" (Atlantic, 1991)



When he finally turned towards the Country charts in the mid-1980s, Royal found himself quite at home with the synthy, easygoing pop production style of the time... He injected a touch of retro-'50s rock and doowop into some of his bigger hits (T. G. Sheppard and Conway Twitty would be proud...) But for my money, the uptempo tunes, like "I Miss You Already" are the ones that showcase him best. Overall, I'd rate this as pretty marginal -- Billy Joe never had that great a voice, and while the tightly crafted production helps, it doesn't really do enough.

Tim Rushlow "Tim Rushlow" (Atlantic, 2000)



Tediously prefab semi-country pop; brightly and slickly produced tunes with lots of slick electric guitars and too-perfect rhythm, with the occasional gratuitous banjo plunk or pedal steel riff thrown in remind you this came from Nashville, and isn't just a solo album by one of the Backstreet Boys. The lyrics are also sadly strained and formulaic -- the working man's blues; baby, let me be your rock, an inspirational sports story, a weeper about a woman whose husband is in a coma, an ode to automobiles ("Thank God For American Cars"), etc. God, this is bland. And his vocals are so flat and unexpressive... I really don't get it. I guess he used to be in Little Texas, a while back.

Rushlow "Serving Right Now" (Lyric Street, 2003)



(Produced by Jim Balding, Christy DiNapoli & Tim Rushlow)
For reasons known only to his publicist, Tim Rushlow decided to get all democratic about the whole band-name thing, and has styled himself and his pals into a Rascal Flatts-y Nashville boy band, complete with teased, highlighted, ratty 'dos and a goofy "hip" look. The music is pretty poppy, too -- some okay country-ish tunes, but also a lot of over-the-top crossover hooks. Way too slick for me; Rushlow's an okay vocalist -- maybe if he tried for a rootsier sound, he'd be a little more distinctive. As it is, when he dips into "outlaw" territory, as on "Texas Is My Kind Of Town," he sounds pretty poseur-ific.


<! 144 x 144 >
Bobby Russell "Words, Music, Laughter And Tears" (Elf, 1968) (LP)

Bobby Russell "Bobby Russell Unlimited" (Elf, 1970) (LP)

Bobby Russell "Saturday Morning Confusion" (United Artists, 1971) (LP)


(Produce by Snuff Garrett)
Mild singer-songwritery countrypolitan pop, with heavy debts to Roger Miller and Bill Anderson, though with brisk, light arrangements that are more sunshine-poppy than even those pop-friendly country elders would get into... But it's the same mixed of forced, self-consciously "nutty" novelty tunes and lofty, overly serious "straight" songs, with breezy, generic orchestrations and Glen Campbell-ish acoustic guitar backing Russell's thin, modest vocals. The title track -- about a suburban dad relaxing amid the heartwarming chaos of a typical weekend day -- was his biggest career hit, peaking at #24. All but three of the songs on here were Russell originals; interestingly enough the other songs are all by women and one of them is perhaps an album highlight, though in a weird kind of way. Gloria Sklerov's "Who Is She Now" is about a parent watching their daughter playing dress-up, and it has intriguing lyrics about the growth of identity and the wistfulness of seeing kids growing up... But when transposed from a mom's perspective to a father's, it starts to sound a little creepy, particularly the line where he sings about "her almost-woman body..." Taken on its own terms, though, it's a sweet song... This ain't the greatest record ever, but amid the obviously belabored songwriting and bland arrangements, there are some nice songs.


<! 1940-1992 Bobby Russell "Favorite Songs Of Christmas" (Halo, xxxxxx) Bobby Russell "Little Green Apples" (Phantom, 2008) Bobby Russell & Bergen White "Bobby And Bergen" (T-Bird, 2009) >

Deric Ruttan "Deric Ruttan" (Lyric Street, 2003)


This guy's okay... Not great, but okay. Typical sensitive-guy, anthemic country pop, with slightly overwritten songs that still can connect emotionally, more often than not. His stylistic and emotional range is very limited, though -- not a lot of variety to this album. Still, it's pretty harmless and relatively rootsy, with nods towards John Anderson -- so no harm, no foul. Plus, I appreciate the pro-union sentiment that kicks off the song "Unbeatable..." and interesting tune about current conditions for working folks in the NAFTA era of jobs headed South, along with personal incomes. Them's fightin' words, coming from a Canadian!


<! old copy, apparently incorrect: "(Apparently, this album only came out as an advance, and then got shelved)." >

Deric Ruttan "Deric Ruttan" (Isotope, 2009)


I'm not sure, but I think this is a reissue of his first album...
Deric Ruttan "First Time In A Long Time" (EMI/On Ramp, 2003)






<! 2008 sophomore release from the Canadian Country Music Association's reigning Songwriter Of The Year, Deric Ruttan. Recorded in Nashville (where Ruttan has made his home for the past decade) and co-produced by Ruttan and Grammy-nominated producer Brett Beavers. >

Deric Ruttan "Sunshine" (EMI/Black T, 2008)

---
Commercial Country Albums - Letter "S"
---