<! RI > <! MP3 11/08/11 > <! outside 00/00/00 > <! pix 00/00/00 > <! icons 10/16/10 > <! UPDATES: 11/08/11 - posted Bobby G. Rice page; maybe Tex Ritter some other time? >
---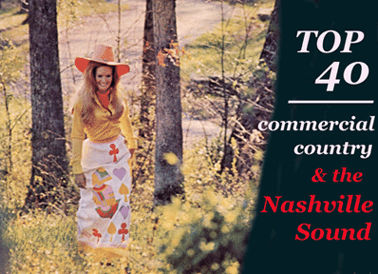 Are you a George Jones guy in a Garth Brooks world? A Loretta Lynn gal trying to understand why people still call Shania Twain a "country" artist?
Well, then this website is for you! Here's your chance to read all about Nashville pop, from the late-'50s "Nashville Sound" and the countrypolitan scene of the '70s to today's chart-toppers and pretty-boy hat acts, seen through the lens of DJ Joe Sixpack, a hick music know-it-all with a heart of gold...
Your comments and suggestions are welcome, particularly suggestions for artists or albums I might have missed. Other types of twang are reviewed elsewhere in my Hick Music Guide.
This is the third page covering the letter "R"
---
A | B | C | D | E | F | G | H | I | J | K | L | M | N | O | P | Q | R / R-2 / R-3 / R-4 | S | T | U | V | W | X, Y & Z | Comps | Other Country Styles | Hick Music Index
---
Bobby G. Rice - see artist discography
Chase Rice "Country As Me" (EP) (Artist Revolution, 2011)

Chase Rice "Dirt Road Communion" (Dack Janiel's Music, 2012)

Charlie Rich - see artist discography
Don Rich - see artist discography
John Rich "Underneath The Same Moon" (BNA, 2006)



A sorta-kinda reissue from a few years back, this disc is the transition between Rich's tenure in the country-pop vocal group Lonestar, and his present incarnation as half of the creative team of Big & Rich, Nashville's current reigning bad-boy production gods. This album, which was shelved by the label when it was first recorded in 1999, tilts heavily towards his previous work, filled with safe, stable formulae, mainly woeful sentimental ballads and softer-edged songs. There are a couple of blues-tinged bar-bandish tunes, but the wild-child rambunctiousness of the Big & Rich sound is only barely hinted at... Still, this will be of interest to fans -- if you want to hear him ply himself towards more conventional, hat-act material, this may be a lost treasure for you to delve into.
John Rich "Son Of A Preacher Man" (Warner Brothers, 2009)



This album still ain't quite my cup of tea, but he clearly demonstrates which of the Big & Rich duo has the talent (Big Kenny's solo album of the same time is a total trainwreck...) Rich, at least, can sing and craft a tight pop hook. Lots of what you'd expect: patriotic working-man anthems (including a good one about the perilous state of the American car industry ("Shuttin' Detroit Down") some gooey ballads, some rompy-stompy rednecky dance tunes and a few lame rocker tunes. Overall, a pretty solid mainstream modern Nashville album, some songs better than others.
John Rich "Rich Rocks!" (Warner Brothers, 2011)



Another solo set by John Rich of the Big & Rich duo. I'm still not a big fan of his work, with its mix of big-pop production and completely phony "country" posturing. I actually think his music is contemptuous of his audience and the musical traditions he claims to be modernizing. I'm not necessarily an anti-crossover/anti-fusion traditionalist, I just think that this particular path is really unpleasant and irritating. Rich has done semi-rootsy stuff in the past, but you won't hear that side of him here: this is full of the same big, blaring rock'n'rap riffs that are on all the Big & Rich albums. Some people dig it, but I do not.

Lionel Richie "Tuskegee" (Mercury Nashville, 2012)



Could Lionel Richie's duets-filled dip into Nashville country be as soul-rendingly horrible as his pop music of the '70s? Well, what do you think? Dude, of course it sucks! It's still better than Kenny (Sauron) Rogers, but that ain't saying much. Richie remakes several of his '70s/'80s "classics," with the help of a passle of modern-day country stars -- Kenny Chesney, Blake Shelton, Rascal Flatts, Jennifer Nettles of Sugartown, et. al. -- and while the steel guitar helps some, the slick production and Richie's vocals are as bland and insincere as you'd expect, and the similarity between these remakes and the originals only underscores how much Nashville has subsumed itself to the ideal of a prefab soul/pop crossover. You can add a harmonica to "Easy," but it's still a horrible song. Oh, and Sauron is on here too, singing "Lady." Of course. Richie fans are naturally ecstatic -- just look at the consumer ratings online -- but I lived through Richie's original reign of terror, and I know better. I know what happens when you put people like this in charge. Ugh. The best that can be said here is that Richie's voice still sounds... well, "strong," if not exactly "nice..." He's sounding pretty good for an old geezer. Also, I guess he gets taste points for not resurrecting "Brick House" and having someone like Trace Adams or Toby Keith sing it with him... Be thankful for small favors.

Ricochet "Ricochet" (Columbia, 1996)



These Texas-based also-rans joined the rush of like-minded yuppie young'uns like Diamond Rio, Lonestar and Restless Heart, who were trying to craft a rock-friendly sound that they could take to the top of the charts. These guys did pretty well on their debut: the song "Daddy's Money" made it to #1, but the sound may have still needed a little work. Funny thing about these newfangled harmony acts: a bunch of them just aren't that good of singers. Ricochet's lead singer Heath Wright was particularly poorly suited as a frontman -- he stays in tune, but his tone is terrible and not that inviting or seductive.

Ricochet "Blink Of An Eye" (Columbia, 1997)


(Produced by Ron Chancey & Ed Seay)
I'd say, weighed against some of their glossier and more successful contemporaries, Ricochet at least made an effort to keep it country, at last around the margins. But when you stake yourself out on the margins between bubbadelic and bubblegum, it's hard to know where to stop with the pop stuff. This album suffers from a few insurmountable problems, mainly the band's inability to transcend their self-imposed sugary stylistic limitations -- many of the most promising songs just lose steam midway though, and slide back downhill -- and, again, the iffier end of Heath Wright's vocal range. He just can't project enough power or personal charm to get past his flatness of tone and phrasing. Plus, most of the songs are pretty simplistic and shoddily constructed. Not outright awful, but of limited interest.

Ricochet "What You Leave Behind" (Columbia, 2000)



(Produced by Ron Chancey & Blake Chancey)
When in doubt, screw things up even further. Their previous album saw the band faltering on the charts, so on this one they turned the cheesy soft-pop production up to "11" and simply slid into oblivion. The single, "She's Gone," is just plain embarrassing -- a frothy pop tossaway, about as "country" as the Trump Towers in New York City. The rest of the album lingers on icky romantic ballads, and a couple of iffy cover tunes. They do "Seven Bridges Road" as a way to show off their harmony vocals... that's all very well and fine, but didn't the Eagles already record that song twenty years earlier? There are a couple of other tunes that try to rally the troops -- a cover of "Why You Been Gone So Long" and the cutesy "Love Is A Serious Thing," but nothing to write home about, really.
Ricochet "The Live Album" (Cowtown, 2004)

Ricochet "Reloaded" (Ricochet Records, 2008)

Ricochet "My Christmas List" (Mi Reocrds, 2009)

Jeannie C. Riley - see artist discography
LeAnn Rimes - see artist discography

Tex Ritter "Collectors Series" (Capitol, 1992)



A notoriously unaccomplished vocalist, Western movie matinee idol Tex Ritter came to Hollywood in the early 1940s, after over a decade working in the music business, at first on radio, and then as a recording artist for the fledgling Decca label. He had phenomenal success as a country-themed hitmaker, particularly on these tracks recorded for Capitol in the '40s, '50s and '60s. Ritter had a melodic flatness that almost made Ernest Tubb seem like a Caruso; indeed, he copied Tubb's barebones style on more than one occasion. But with the synergy of his acting and singing careers -- and the fact that he signed with the West Coast's maverick Capitol label right at its inception -- brought Ritter into the American mainstream in a way that few of his country brethren could hope to achieve. This collection has all his big hits -- including "Jingle Jangle Jingle," "Blood On The Saddle," "Deck Of Cards," classic novelty recitations like "Deck Of Cards" and "Hillbilly Heaven" (which is why I have the album), and exhaustively reveals the langour and flatness -- and the inevitable charm -- of Ritter's limited musicality. Also included is his last chart hit, from 1973(!), Gordon Sinclair's patriotic recitation, "The Americans (A Canadian's Opinion)," the text of which resurfaced as an Internet hoax posting in the wake of the September, 2001 destruction of the World Trade Center. All in all, this 25-song collection is as good as Tex Ritter gets! (And yes, indeed, he was actor John Ritter's dad...)

Tex Ritter "Vintage Collection" (Capitol, 1996)



This set is fairly comparable, with ten fewer tracks, and a few included that were not on the Collector's Series set... Doesn't have "Deck Of Cards," though, so it's far from a definitive best-of.

Tex Ritter "Blood On The Saddle" (Box Set) (Bear Family, 1999)


Then, for the Tex Ritter true believer, there are all of these massive, multi-disc box sets on the venerable Bear Family label... Probably more than enough Ritterology to satisfy even the most curious fan... This first volume, weighing in at four CDs, gathers all of Ritter's recordings from 1932-1947. Ride 'em, cowboy!
Tex Ritter "High Noon" (Box Set) (Bear Family, 2000)


Another 4-CD set...
Tex Ritter "Have I Stayed Away Too Long" (Box Set) (Bear Family, 2003)


Annnnndd... four more discs worth of vintage Ritter recordings. Whew! Who knew??
---
Commercial Country Albums - More Letter "R"
---