<! MP3 10/17/10, 11/08/11 > <! outside 10/17/10 > <! pix 00/00/00 > <! icons 10/17/10 > <! updates: 10/17/10 - need to finish Jerry Reed, Del Reeves, Jim Reeves (LPs) pages, a few Restless Heart best-ofs >
---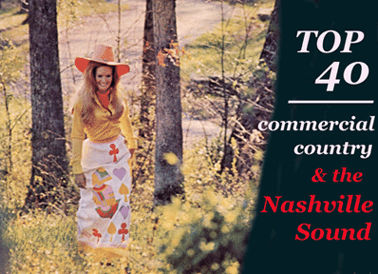 Are you a George Jones guy in a Garth Brooks world? A Loretta Lynn gal trying to understand why people still call Shania Twain a "country" artist?
Well, then this website is for you! Here's your chance to read all about Nashville pop, from the late-'50s "Nashville Sound" and the countrypolitan scene of the '70s to today's chart-toppers and pretty-boy hat acts, seen through the lens of DJ Joe Sixpack, a hick music know-it-all with a heart of gold...
Your comments and suggestions are welcome, particularly suggestions for artists or albums I might have missed. Other types of twang are reviewed elsewhere in my Hick Music Guide.
This is the second page covering the letter "R"
---
A | B | C | D | E | F | G | H | I | J | K | L | M | N | O | P | Q | R / R-2 / R-3 / R-4 | S | T | U | V | W | X, Y & Z | Comps | Other Country Styles | Hick Music Index
---
Jerry Reed - see artist discography
Del Reeves - see artist discography
Jim Reeves - see artist discography
Julie Reeves "It's About Time" (Virgin-Nashville, 1999)



(Produced by Scott Hendricks & Trey Bruce)
Looking at the flashy album art, I thought, "oh jeez -- it's another Shania Twain wannabee..." but was pleasantly surprised to hear the disc's opening salvo of upbeat, semi-rowdy, rompy-stompy tunes like "Trouble Is A Woman" and "Party Down," songs that stand out like chunks of Kentucky coal amid the increasingly glossy pop fare that was passing for "country" in Nashville at the time. She's got a Tanya Tucker/Trick Pony rocker-gal thing going on, and for the most part it works pretty well. I mean, this isn't my kinda music -- I wouldn't put it on for fun at home -- but I'd still rather hear twangy stuff like this on the radio than pretty much anything Martina McBride or Garth Brooks has to offer. Midway through, Reeves changes focus and slows down to croon a few ballads, and again, while it's not completely perfect honkytonk heaven, it's still way better than average. Pity Reeves hasn't made an album since this one: she was clearly one of the most promising new artists of her day. (And, no, as far as I can tell, she was not related to Jim Reeves...)
The Remingtons "Blue Frontier" (BNA, 1992)



The Remingtons "Aim For The Heart" (BNA, 1993)



Nice, smooth, uncomplicated country-pop, with a fine group vocal sound reminiscent of the Eagles and other '70s country-rockers. Actually, that's no surprise since the band's founder, Jimmy Griffin, used to be in the soft-rock band, Bread, and wound up doing a country stint after several post-Bread projects. If you like groups such as Diamond Rio, Restless Heart or Shenandoah, then these two records by the Remingtons are worth checking out; these guys probably should have been more popular and more successful than they were -- they had really sleek, pretty-sounding group harmonies, and the material is pretty decent. Much stronger than overrated vocal bands like Alabama, who sometimes just couldn't stay in key. This is the second (and final) album by the Remingtons, and features a slightly different lineup than the first, with newcomer Denny Henson replacing one outgoing member. Worth a spin!
Jack Reno - see artist discography
Ronnie Reno "For The First Time" (MCA-Tally, 1975)


(Produced by Bill Compton & Jim Williamson)
In the mid-1970s, country superstar Merle Haggard presided over a corporate echo of Fuzzy Owens' old Tally label, using the imprint to put out a couple of albums featuring Haggard pals and proteges. In this case, it was the solo debut of bluegrass prodigy Ronnie Reno, who became a member of Haggard's band in '73 and stayed with him for the better part of a decade. Ronnie was the son of '50s truegrass legend Don Reno, and worked in his dad's band as a kid, then did a stint with the Osborne Brothers before giving Nashville a shot. At this point in his career, he was writing and pitching songs, some of which Haggard recorded, and here he crafts a pleasant if not totally amazing set of soft-toned '70s country, including three of his own originals and a couple of Hag's lesser-known numbers, as well as a countrypolitan cover of the Beatles' "Hard Day's Night." There's surprisingly little bluegrass influence here (none, really) which makes this album a curious footnote to a long career: Reno went back to the high lonesome sound, forming the Reno Brothers band with his younger siblings many years later.

Restless Heart "RCA Country Legends" (BMG, 2003)



These guys owed their ballad-heavy, soft-rock vocal harmony style in large part to softcore pop-country forerunners such as Poco and Kenny Rogers... or even Kenny Loggins, whose "Wheels" was one of their biggest '80s hits, as well as one of their most vigorous performances. Of course, "vigor" isn't really a word that applies that well to Restless Heart -- they were wimpy all the way, and darn proud of it! Doesn't do much for me, but I can see how, if maybe the Eagles were in between reunion tours, Restless Heart might fill the gap.

Restless Heart "Restless Heart" (RCA, 1985)


(Produced by Tim DuBois & Scott Hendricks)
An inauspicious start for these future big leaguers... Sure, three of the album's four singles cracked the Top Ten, but the album still really sucks. It's basically super-tacky, '80s-style synth-pop, with only the slightest hint of country to be heard anywhere... I bet they were originally shooting for the Pop market, and settled for Country. This short, eight-song album seems to have been a vehicle for the songwriting aspirations of producer Tim DuBois, who provided several songs, along with Van Stephenson, who contributed most of the other tracks. Good god, is it horrible. Bleahh.
Restless Heart "Wheels" (RCA, 1986)

Restless Heart "Big Dreams In A Small Town" (RCA, 1988)


Restless Heart "Fast Movin' Train" (RCA, 1990)



(Produced by Tim DuBois & Scott Hendricks)
Hey, how about them snazzy harmony vocals? It's like having five Kenny Rogers clones singing at once! Wow! Super-cheesy music, too -- ultra-formulaic and way too pop/AOR for me. Half the time it's like listening to a Toto album. Nothing on here for me, I'm afraid.

Restless Heart "Big Iron Horses" (RCA, 1992)


(Produced by Josh Leo & Restless Heart)
This is a rather unexciting record, though it's not unpleasant, really. And that may be the trouble: this is a generically perky, optimistic, consciously inoffensive set, with song after song full of the same upbeat melodies and tightly crafted pop licks. There's not a lot of variety of tempo or tone and, well, it just seems pretty by-the-numbers. No real moments of inspiration, just smooth professionalism from a band that goes from Point A to Point B without bumping over any of the furniture.

Restless Heart "Matters Of The Heart" (RCA, 1994)


(Produced by Josh Leo, Greg Jennings & Restless Heart)
More smooth, Eagles-y country-rock... this album comes pretty late in the game for these guys, but it's still pretty good. Unchallenging melodic material that's easy on the ears... It's more listenable that a lot of the stuff that rose higher in the charts, and sure to please fans. Worth checking out.
Restless Heart "Still Restless" (Audium, 2004)


Restless Heart "The Bluest Eyes In Texas - Live" (Goldenlane, 2009)

Restless Heart "Restless Heart -- Live" (EP) (K-Tel, 2009)





<! Restless Heart "Restless Heart" (RCA, 1985) Restless Heart "Wheels" (RCA, 1986) Restless Heart "Big Dreams In A Small Town" (RCA, 1988) Restless Heart "Fast Movin' Train" (RCA, 1990) Restless Heart "Big Iron Horses" (RCA, 1992) Restless Heart "Matters Of The Heart" (RCA, 1994) Restless Heart "Still Restless" (Audium, 2004) >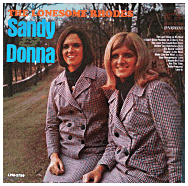 Sandy & Donna Rhodes "The Lonesome Rhodes" (RCA Victor, 1967) (LP)


(Produced by Felton Jarvis)
A completely charming folk-country outing, sort of like the Kimberlys or Gale Garnett, but better. Great backstory on this one, as well: hailing from Memphis, the Rhodes sisters were daughters of regional celebrities Dusty Rhodes and Dot Rhodes, singers who recorded for Sun Records in the old days, and who hosted a local TV show that the whole family performed on. Skeeter Davis caught wind of them and championed the gals at RCA, recording some of their original material and urging Chet Atkins to sign off on this album. It's a great record, simple, charming, with the gals singing sassy pop-country crossovers that mix light go-go stylings with a mod-country vibe that reminds me of Waylon Jennings. You can sense that the RCA studio crew weren't quite as hip or as funky as they wanted to be, but if you like the girl-group tinged '60s stuff by Skeeter David and Connie Smith, you'll want to check this out. Sandy and Donna went on to forge a truly remarkable career as backup singers singing with some of the best Southern soul and pop artists of the 70s, notably Al Green and O.V. Wright. They sang backup and recorded their own material as the Rhodes Chalmers Rhodes trio (with Sandra's husband Charlie Chalmers) and both Sandra and Donna recorded their own solo albums, though more solidly in a soul and pop style. This early Nashville folk-pop album, at the beginning of their careers, is also a winner... Give it a spin, if you get a chance!
---
Commercial Country Albums - More Letter "R"
---