<! MP3 10/10/10 > <! outside 10/10/10 - WP > <! pix 10/10/10 > <! icons 10/10/10 > <! UPDATES: 10/10/10 - new Katy Moffatt, John Michael Montgomery, George Morgan pages (Moffatt needs bio) I should do a full Gary Morris disco... but I don't wanna. > <! Joanna Mosca - in Fillies >
---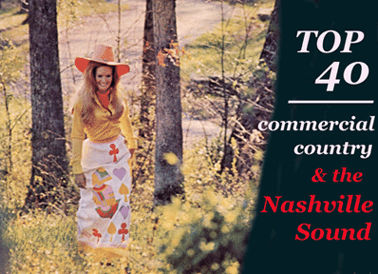 Are you a George Jones guy in a Garth Brooks world? A Loretta Lynn gal trying to understand why people still call Shania Twain a "country" artist?
Well, then this website is for you! Here's your chance to read all about Nashville pop, from the late-'50s "Nashville Sound" and the countrypolitan scene of the '70s to today's chart-toppers and pretty-boy hat acts, seen through the lens of DJ Joe Sixpack, a hick music know-it-all with a heart of gold...
Your comments and suggestions are welcome, particularly suggestions for artists or albums I might have missed. Other types of twang are reviewed elsewhere in my Hick Music Guide.
This is the fifth page covering the letter "M"
---
A | B | C | D | E | F | G | H | I | J | K | L | M | M-2 | M-3 | M-4 | M-5 | M-6 | N | O | P | Q | R | S | T | U | V | W | X, Y & Z | Comps | Other Country Styles | Hick Music Index
---
Katy Moffatt - see artist discography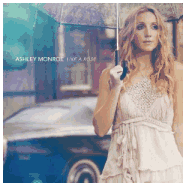 Ashley Monroe "Like A Rose" (Warner Nashville, 2013)



(Produced by Vince Gill)
This album's a neotrad dream: great stuff. Ms. Monroe is the most Dolly-licious gal to make it in the Nashville mainstream since Elizabeth Cook a few years back. This set is resolutely Parton-esque, and every bit as rich and rewarding as you'd hope it would be. There are plenty of twangy ballads, as well as a few novelty songs with surprising bite, such as "Weed Instead Of Roses" -- another gem is the Blake Shelton duet, "You Ain't Dolly (And You Ain't Porter)," which harkens back to the glory days when Porter and Dolly recorded one great record after another. Monroe comes from the alt-y side of the street, having collaborated with songsmith Guy Clark and was a member of the rollicking Pistol Annies trio. I sure hope her solo debut does well, because country radio sure needs a shot of real country soul, and this gal's got it. Fans of (old) Dolly Parton or (new) Joey + Rory will definitely want to check this out!
Montgomery Gentry "Tattoos And Scars" (Columbia, 1999)


Montgomery Gentry "Carrying On" (Columbia, 2001)



(Produced by Jon Scaife & Anthony Martin)
Here's one for the Confederate flag crowd... It took me a while to catch on that this was the name of a duo and not one guy... These beefy good old boys have a sizable Southern Rock streak to 'em... Very poppy, and full of soft-macho posturing, with a profound philosophical dilemma: straighten up my life, or hang out with the fellas down at the bar? Nothing that blew me away here, really, but they do manage to rhyme "drink" and "think" in two separate songs... which is quite an accomplishment, when you stop to think about it.
Montgomery Gentry "My Town" (Columbia, 2002)



For those who find Hank, Jr. too incoherent, or Lynyrd Skynyrd too literate, there's always Montgomery Gentry, keeping the world safe for refried southern rock. Once again, the lyrics are pretty weak; the appeal here is really in their rompin', stompin' good ole boy image. This will only work for you if that's what you're searching for.
Montgomery Gentry "You Do Your Thing" (Columbia, 2004)



Skillfully produced, softened-up Southern-rockin', electric-geetar country, with an odd mix of anthemic, swaggering machoisms and rather bleak, bummerific lyrics (lots of stuff about feeling the back of daddy's hand, watching the tailpipe of your ex's car, the joys of twelve step programs, etc.). While I'm not really that much in on their musical wavelength (I'd personally go for Humble Pie or the Black Crowes, if I wanted a fix of soaring "Freebird" style guitars...) but I can certainly see the appeal. At least they aren't playing some shiny, sanitized, smiley face yuppie fluff -- their lyrics acknowledge life's hard side and its gritty disappointments, subject matter that's largely been scrubbed off of the squeaky-clean face of modern, navel-gazing Nashville pop. So even with their over-the-top aspects, I suppose MG should be praised for trying, in their own way, to keep things real. One of the album's softer numbers, "I Ain't Got It All That Bad," with guest vocals by Hank Williams Jr, is actually a pretty moving, reflective song, as is the tune that follows, "Talking To My Angel." After the blare and bombast of all the songs that came before them, those two tunes stand out like little gems. Anyway, this disc ain't bad -- worth checking out, for sure.
Montgomery Gentry "Some People Change" (Columbia, 2006)


Montgomery Gentry "Back When I Knew It All" (Columbia, 2008)


Montgomery Gentry "Something To Be Proud Of: The Best Of 1999-2005" (Columbia, 2005)


Montgomery Gentry "For Our Heroes" (Cracker Barrel, 2009)

Montgomery Gentry "Hits and More: Life Beside A Gravel Road" (Columbia, 2010)

Montgomery Gentry "Rebels On The Run" (Average Joe's, 2011)


John Michael Montgomery - see artist discography
Melba Montgomery - see artist discography
Justin Moore "Justin Moore" (Valory Music, 2009)


Justin Moore "Outlaws Like Me" (Valory Music, 2011)



(Produced by Jeremy Stover)
A strong set of Nashville-country bad-boy "outlaw" songs. While acts like Montgomery Gentry will toss in a redneck honkytonk number or two just to keep things real, Justin Moore recorded a whole album of hard-drinkin', hard-lovin', gun-totin', truck-drivin', guitar-heavy twang tunes, and he sings them with a gusto and sense of playfulness that brings Brad Paisley to mind: he might be posturing, but he makes it sound fun. After a while the Paisley vibe gives way to more of a Charlie Daniels feel (particularly in the vocals), and while this album has momentum, Moore might want to switch it up a bit and try some new sounds in the future, to keep things fresh. Highlights here include the sentimental "If Heaven Wasn't So Far Away," where he dreams about visiting loved ones who have passed away as though it were a day trip to Florida (and saying "hey there" to Hank Williams and Janis Joplin while he's in the neighborhood...) It's an effective novelty-gospel number, although one of the ideas -- seeing his cousin John who was "left behind in Viet Nam" -- rings a little false: it seems unlikely that the twenty-something Justin Moore would have have any memory of a guy who died in a war that ended over thirty-five years ago. Historical nitpicking aside, this is a good record for the style... Mr. Moore sounds more gritty and authentic than a lot of chart-toppers who wave the flag or toss in a tough-guy tune just to balance their demographics. This ain't Waylon or Willie outlaw, but for modern-day Nashville, it ain't bad.
Kip Moore "Up All Night" (MCA Nashville, 2012)



I guess this guy's in the Nashville orbit, but he sounds like more of a roots-rocker, kind of in a John Mellencamp/John Haitt kind of mode. Certainly mellower and more circumspect than a lot of contemporary country stuff... Lots of shimmery, echoing guitars and mid-tempo ballads, that kind of thing. If you like country Top 40 but would like a little change of pace, this could be a good option. Moore came out swinging on this one: three songs, "Somethin' 'Bout A Truck," "Beer Money" and "Hey Pretty Girl" all hit #1, and he's also done well as a songwriter: Thompson Square covered two of his songs on their debut... I'm guessing the future looks good for this guy... Time will tell!


<! Kip Moore - second album due out in 2014 >
Lathan Moore "Love In Your Life" (Blue Steel, 2010)



(Produced by Rick Holt & Norro Wilson)
Independently produced would-be Top Forty twang... Moore has a robust, good-ole-boy type voice, reminiscent of any number of country dudes in recent years... He sings rompy-stompy thumpers and ballads, too, touches on some of the usual topics -- drinkin' and losin', small-town America, honoring the military, etc. -- and although he's not totally distinctive, he's likable. One thing in his favor is that this is an indie album, so there isn't that whole mega-budget, ginormous Tim McGraw-style production sound; for all the obvious Top 40 aspirations, this album has kind of a back-to-basics, retro feel, more 1990 than 2010, and depending on your point of view, that could be a pretty good thing. Could he be the next Dierks Bentley? Who knows? Stay tuned!
Allison Moorer - see artist discography
Craig Morgan "Craig Morgan" (Atlantic, 2000)


Craig Morgan "I Love It" (Broken Bow, 2002)



Nice voice, unremarkable album. I guess you could consider Morgan as an amiable post-millennial equivalent of capable second-stringers like Del Reeves or Bobby X. Lewis. He doesn't suck, but he certainly won't blow you away.
Craig Morgan "Little Bit Of Life" (Broken Bow, 2006)



(Produced by Craig Morgan, Phil O'Donnell & Keith Stegall)
Like Hank Williams, Jr., Aaron Tippin or Travis Tritt, Craig Morgan has an amazing capacity to latch onto some of the most shamelessly pandering, in-your-face, everyman/redneck dude novelty material, and sing it like it was gospel verse. This disc is packed with so-called high concept hits, from "Tough" (about a man's wife who keeps her chin up while dying of cancer) and "Sweet Old Fashioned Goodness" (where smalltown life is the answer to all the problems caused by "bureaucrats, diplomats and scientists") to "The Ballad Of Mr. Jenkins" (where the beer-pouring narrator sticks up for a nasty old redneck drunk who turns out to have more depth than we might imagine... and who also turns out to be the bartender's daddy's ghost!) and "International Harvester," an over-the-top, super-silly anthem, pitting some mythical, macho John Deere-driving backwoods rebel against all them uppity, pushy cityfolk who wander off the Interstate. Then, of course, there's the catchphrase-heavy swagger of the title track, a goofy let's-party tune that'll probably cruise up the charts the same way as his '05 hit, "Redneck Yacht Club." If you don't take it all too seriously, I guess it's kinda funny... But it's the folks who do take it seriously that ya kinda gotta wonder about. Anyway, this is well-crafted material from the Nashville hit factory, and I'm sure it'll grab the ears it's looking to grab. Nothing super-memorable from my point of view, though.
Craig Morgan "That's Why" (BNA, 2008)


Craig Morgan "Greatest Hits" (Broken Bow, 2008)


George Morgan - see artist discography
Lorrie Morgan - see artist discography
Gary Morris - see artist discography
Nickie Morrison "Watch Your Mouth" (Charles Morrison Sounds Recording, 1975)
(Produced by Charles Morrison Sounds)
A nice example of the kind of under-the-radar recordings to be found on the peripheries of Nashville, balancing covers of hits by Kris Kristofferson and Joe South with a hefty dose of original material... Singer-organist Nickie Morrison recorded and self-released this vanity pressing, I assume, as a songwriter demo -- there are two originals by him on here, as well as three songs by a guy named Ray Marable, who shared the same publisher. The title track, which he included as the first song on both Side One and Side Two, is a little scary, meant to be a jaunty novelty tune in the style of Jerry Reed or Joe Stampley, about a guy who tells his wife, I love you baby but you better keep your mouth shut when I come home drunk -- clearly Morrison hoped that this would become a hit, but I'm glad it didn't. In contrast, the Marable songs are all pretty nice, your basic soulful, downtempo honkytonk weepers that Morrison sings in a robust, Charlie Rich-ish voice, with able backing from a studio crew that included Charlie McCoy, DJ Fontana and Russ Hicks. (...now you can see why I picked this one up, right?) Although he's not credited as a musician on this album, Marable apparently recorded at least one single under his own name -- Morrison never cracked into the big-time, but he did run a music store, selling pianos in Clarksville, TN for many years after this nice little record came out. Amazing how much talent there is in Tennessee, with guys like this as the guys who didn't make it!
Morrison-Williams "Morrison-Williams" (Palo Duro, 2005)



That's not Jim and Hank, but rather Shayne Morrison and Clint Williams, two Texas fellas who were previously in the band Perfect Stranger, which had a Top Ten hit with "You Have The Right To Remain Silent," back in 1995... Morrison was a founding member of that band, while Williams joined a few years later, and their creative partnership has continued over the years. I always kinda liked Perfect Stranger -- the band never seemed too stuffy or pretentious -- but I have to admit I found this album to be a little grating. Too much reliance on tin-toned, heroic electric guitar leads, and too much of a rock'n'roll feel for me... Then again, maybe it's just 'cause I was listening to the record before I'd had my morning cup of coffee... Anyway, even though this disc didn't wow me, I think that longtime fans of Perfect Stranger will not be disappointed... It's got the same classic country-rock sound as their albums, just a bit less of a twangy country feel, which is proabably just fine for some of y'all... Worth checking out if you liked these guys the first time around.
Johnny & Jonie Mosby - see artist discography
Joanna Mosca "Joanna Mosca" (Dolce Diva, 2009)


Joanna Mosca "Keep On Going" (Dolce Diva, 2010)


Joanna Mosca "Let It All Begin" (EP) (Dolce Diva, 2012)






<! Joanna Mosca "Joanna Mosca" (Dolce Diva, 2009) B0095L34GM B005DVGW26 Joanna Mosca "Keep On Going" (Dolce Diva, 2010) B003FGX2YM B002V6E83Q Joanna Mosca "Let It All Begin" (EP) (Dolce Diva, 2012) B008RNHZ6O B008QBJMF4 >

Dude Mowrey "Honky Tonk" (Capitol, 1991)

Dude Mowrey "Dude Mowrey" (Arista, 1993)

---
Commercial Country Albums - More Letter "M"
---