<! MEA-MIZ > <! MP3 10/07/10 > <! outside 00/00/00 > <! pix 00/00/00 > <! icons 00/00/00 > <! UPDATES: 07/31/13 - added Jody Miller link >
---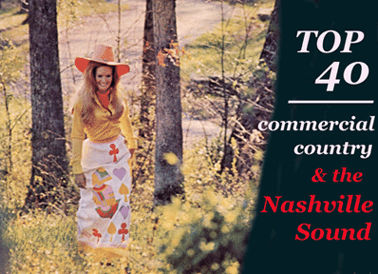 Are you a George Jones guy in a Garth Brooks world? A Loretta Lynn gal trying to understand why people still call Shania Twain a "country" artist?
Well, then this website is for you! Here's your chance to read all about Nashville pop, from the late-'50s "Nashville Sound" and the countrypolitan scene of the '70s to today's chart-toppers and pretty-boy hat acts, seen through the lens of DJ Joe Sixpack, a hick music know-it-all with a heart of gold...
Your comments and suggestions are welcome, particularly suggestions for artists or albums I might have missed. Other types of twang are reviewed elsewhere in my Hick Music Guide.
This is the fourth page covering the letter "M"
---
A | B | C | D | E | F | G | H | I | J | K | L | M | M-2 | M-3 | M-4 | M-5 | M-6 | N | O | P | Q | R | S | T | U | V | W | X, Y & Z | Comps | Other Country Styles | Hick Music Index
---
Jason Meadows "Jason Meadows" (Baccerstick, 2007)

Jason Meadows "100% Cowboy" (Baccerstick, 2007)



(Produced by Nicky Pellegrino)
The second album from a second-place runner up on the Nashville Star TV talent show... Predictably, there's a lot of Nashville formula at play here... There's plenty of shameless, goofy, macho-man pandering on here, from the rednecky title track to the Southern rock-ish follow-up, "Country As A Dirt Clod." Sometimes he hits the mark -- those songs are about on par with what Montgomery Gentry and dudes like that are making these days, and the sappy divorced-daddy weeper "18 Video Tapes" could be a credible radio hit as well (Daddy, who has to go away now, makes a bunch of videotaped life-lessons to tell his son how to be a man and play baseball well... Sniffle.) Meadows is less sure on the non-novelty numbers, though: the romantic ballad, "Fever," is an album low point, likewise the lackluster "Farm Girl." Meadows does a good imitation of George Strait on "San Antone Alone," but when he has to go down below the surface, the emotional core doesn't really seem to be there. He makes all the right moves, but whether he'll move country fans is still an open question. worth checking out, I guess, but you might as well just wait for Toby Keith to put out a new album.
Ken Mellons "Ken Mellons" (Epic, 1994)


(Produced by Jerry Cupit)
Ya wanna know why you never hear from Ken Mellons anymore? Well, it's because he's too dang country for country, sounding an awful lot, on one song or another, like John Anderson, George Jones or Hank, Jr... There's plenty of twang on here, too, with sorrowful pedal steel, thumping drums, plinking piano fiddle, and tons of chicken pickin' guitar... Hey, where are the wimpy keyboards and goopy, gelatinous power ballads?? How the hell do you expect to have a hit when you sound like this? Well, Mellons actually did do pretty well with this disc -- the true-country anthem, "Jukebox Junkie," hit the Top Ten, though nothing else he did came even close. To his credit, Mellons didn't try to have a hit playing music he didn't believe in, and for folks who appreciate a good, old-fashioned honkytonk weeper, this is a pretty good album. Check it out!
Ken Mellons "Where Forever Begins" (Epic, 1995)


(Produced by Jerry Cupit)
Another fine, first-class, rompy-stompy modern honkytonk album, with plenty of pedal steel and some nice, wicked picking that keeps things lively from start to finish... Even on the slow numbers, Mellons shows his roots, and this is a surprisingly strong record, considering where and when it was recorded. He still sounds like John Anderson, and he still tips his hat towards ole' George Jones. Jones returns the favor with a cameo duet on the pun-laden, whiskey-soaked "He'll Never Be A Lawyer" (which in the 1970s would have been subtitled "Because He Can Never Pass The Bar...") What can I say? This guy was pretty fun... If you like things twangy, his records are certainly worth tracking down.


<! 144 x 144 >

Ken Mellons "The Best Of Ken Mellons" (Curb, 2001)


Strangely enough, this is not actually a best-of set drawing from his Epic albums... It has "Jukebox Junkie" on it, but the other songs are new material. Go figure.
Ken Mellons "Sweet" (Emergent, 2004)

Tim Mensy "Stone By Stone" (Columbia, 1990)





<! from the band Bandana >

Tim Mensy "This Ol' Heart" (Giant, 1992)

Tim Mensy "Tim Mensy" (PJM, 2002)

The Mercey Brothers - see artist discography
Jo Dee Messina "Jo Dee Messina" (Curb, 1996)



(Produced by Tim McGraw & Jo Dee Messina)
Can they really make for-real country singers up in Massachusetts? Sure, why not? Jo Dee Messina's debut was pretty glossy, but all things considered, it has its true country moments. She's a relatively rough singer (which, for me, is a plus), even if she's aiming for a high-tech, super-produced sound, she's able to inject a little grit into some of the songs. It's kind of like a mix between Tanya Tucker and Sheena Easton -- of course, if she follows the established Nashville pattern of starting out rootsy and winding up pop, Messina doesn't leave herself much room to work with -- this disc is flat-out pop from start to finish. What will probably change is her level of control over the sound, and the smoothing out of the weak points in her production. This disc has a couple of highly effective pop tunes, notably "Heads Carolina, Tails California," but the production on most of these tracks is pretty rickety... Her partnership with co-producer (and fellow famous person) Tim McGraw has a growing curve to climb, that's for sure... Still, all in all, not a bad debut.


<! 144 x 144 >
Jo Dee Messina "I'm Alright" (Curb, 1998)



(Produced by Tim McGraw & Jo Dee Messina)
The good news is, Messina and McGraw definitely works the kinks out of their production approach -- this is a much stronger pop album than her first release, with only a couple of clunkers, prudently packed away at the album's end. Otherwise, they've got it nailed. Yeah, this is very glossy and high-tech, but it's also very effective -- the sound is tight and compact, there are none of the blemishes and empty spaces of the first album, yet while the sonic space is filled to the brim, it doesn't feel cluttered or forced. Also, it's interesting that in crafting a tighter pop sound, they actually got more country, not less: the pedal steel is used to smooth and complete the sound, and it's used very well on most songs. On a certain level, the cooptation of "country" instrumentation amid such a garish high-tech sound is a little insidious, but I gotta admit this disc showcases the style better than most. It's worth checking out.


<! 144 x 144 >
Jo Dee Messina "Burn" (Curb, 2000)



(Produced by Tim McGraw & Jo Dee Messina)
Different pieces of the puzzle fall into place here... The brash pop production is a bit too aggressive and cluttered; this time around it's getting in the way, and it's much more difficult to make the case that this is in fact "country" music. But her vocals are much stronger and more fluid... That may be pulling her further from country roots, but ya still gotta give Messina her props as a singer. True country fans can pretty much write her off at this point, though: she's gone Pop, with a capital "P," all the way. Plus, all the TV-talk show psychobabble self-help, self-affirmation lyrics are fairly tiresome. The poppification was an artistic downward turn, as far as I'm concerned, even if it was her ticket into the big time. I will reluctantly admit, though, that the power ballad duet with Tim McGraw (who's still producing her albums) is a pretty effective pop song.


<! 144 x 144 >
Jo Dee Messina "A Joyful Noise" (Curb, 2002)



A bright, glossy, strings'n'sleighbells commercial set, but at least she keeps things a little bit country, moreso than, say, Clint Black or Martina McBride on their pop-vocals Santa outings. Messina sings all the same old Christmas standards, but she really seems to throw herself into it, with a smile and a bounce in her voice that's pretty darn cheerful. Just as well that she doesn't try to add new material to the Christmas canon, since the the title track and the one other new song, "Keep The Faith," both at the end of the album, are simply dreadful... and don't seem to have a holiday-specific message. Other than that, though, this is a good album, for the style.


<! 144 x 144 >
Jo Dee Messina "Greatest Hits" (Curb, 2003)



Not bad! This disc covers her first three albums, with a couple of new singles added at the end, and a video track with Tim McGraw. Messina's okay, at least in relation to her contemporaries, her version of half glossy/half rootsy music ain't that bad. She pretty consistently includes pedal steel and other "country" signifiers in the mix, and a relatively rural vocal style, framed by an upbeat pop sensibility. Some of the songs are a bit wordy, and take a while to get off the ground, but she's good at carrying a chorus, and these songs are fairly catchy. She also seems to like Phil Vassar as a songwriter: three of these fifteen tracks were written or co-written by him.


<! 144 x 144 >

Jo Dee Messina "Delicious Surprise" (Curb, 2005)


Jo Dee Messina "Unmistakable Love" (Curb, 2010)






<! part of a 3-EP trilogy >

Jo Dee Messina "Me" (E-One, 2014)


Dick Miles "The Last Goodbye" (Capitol, 1968) (LP)


(Produced by Kelso Herston)
Wow... Well, if you like good, old-fashioned, cheerfully morbid cornball country recitation songs, then this album is for you. Dick Miles had a few modest successes as a songwriter before cutting his own lone hit, "The Last Goodbye," a recitation song that hit #17 and led to this album getting made. He delves deep into the recitation genre, with several car-accident narratives, one about a mother's tough-love ("The Touch Of Her Hand," which includes getting spanked with a belt as well as an approving pat on the head) and "The Runt," a real doozy about how a little kid who escapes a lifetime of bullying by running out into traffic, "My Last Two Tens," about a homeless man who leaves a $20 tip for the poor guy who has to dig his grave for him, and "Cap'n," a weeper about a brave, loyal dog who saves a man's son by pushing the child out of the way of an oncoming truck... The track even includes voiceovers by a kid calling the dog's name. And, oh boy, does God get mentioned a lot! The Vietnam War also gets a mention in "The Troubles My Little Boy Had," adding a little historical relevance to this super-corny corn-fest. Red Sovine would be proud.


<! - wrote the Geezinslaw's parody song, "Chubby, " >

Dean Miller "Dean Miller" (Capitol Nashville, 1997) (LP)



(Produced by Gregg Brown)



<! - Roger Miller's son https://en.wikipedia.org/wiki/Dean_Miller - singles only hit the high 50s on the charts - second album got shelved in 2002 >

Dean Miller "Platinum" (Koch Records, 2005) (LP)



(Produced by Dean Miller)

Jody Miller - see artist discography
Mary K. Miller "Handcuffed To A Heartache" (Inergi, 1978) (LP)


(Produced by Vincent D. Kickerillo)



<! - Houston Texas Private, with James Burton and the TCB band, Buddy Emmons, Buddy Spicher, Hargus Robbins, in studio crew. A couple of covers, but mostly new material, including several songs each written by Kim Morrison, Chip Hardy, Danny Hice. She also released a bunch of singles. > <! NED MILLER (1925-2016) b. in Rains, Utah https://en.wikipedia.org/wiki/Ned_Miller http://www.nytimes.com/2016/05/04/arts/music/ned-miller-a-country-songwriter-who-gave-up-singing-is-dead-at-90.html?hpw&rref=obituaries&action=click&pgtype=Homepage&module=well-region&region=bottom-well&WT.nav=bottom-well&_r=0 >


Roger Miller - see artist discography





Ronnie Milsap - see artist discography




---
Commercial Country Albums - More Letter "M"
---