<! McA-McC > <! MP3 00/00/00 > <! outside 00/00/00 > <! pix 00/00/00 > <! icons 00/00/00 > <! UPDATES: 10/02/10 - C. W. McCall page 08/12/13 - added Dale McBride reviews - maybe need an artist page? Also need to add Terry McBride 01/13/14 - added Charlie McCoy, Neal McCoy, Mindy McCready pages 03/13/14 - added Dale McBride page, reposted M2 > <! Gene McClellan - Canadian songwriter who composed "Snowbird" >
---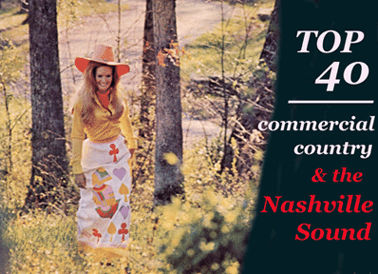 Are you a George Jones guy in a Garth Brooks world? A Loretta Lynn gal trying to understand why people still call Shania Twain a "country" artist?
Well, then this website is for you! Here's your chance to read all about Nashville pop, from the late-'50s "Nashville Sound" and the countrypolitan scene of the '70s to today's chart-toppers and pretty-boy hat acts, seen through the lens of DJ Joe Sixpack, a hick music know-it-all with a heart of gold...
Your comments and suggestions are welcome, particularly suggestions for artists or albums I might have missed. Other types of twang are reviewed elsewhere in my Hick Music Guide.
This is the second page covering the letter "M"
---
A | B | C | D | E | F | G | H | I | J | K | L | M | M-2 | M-3 | M-4 | M-5 | M-6 | N | O | P | Q | R | S | T | U | V | W | X, Y & Z | Comps | Other Country Styles | Hick Music Index
---





Dale McBride - see artist discography





Martina McBride - see artist discography





C. W. McCall - see artist discography





Charly McClain - see artist discography





Delbert McClinton - see artist discography


<! did he chart? yes - in the early 1990s >

The McClymounts "Wrapped Up Good" (Universal/BSM, 2011)



(Produced by Adam Anders & Nathan Chapman)
This Australian trio packs a big punch, with plenty of uptempo country-pop, ranging from catchy anthems like "Kick It Up," which opens the album, to softer acoustic weepers like "He Used To Love Me" and the Fleetwood Mac-ish "Take It Back." A couple of songs seem overly formulaic, like the thudding, rock-flavored "Rock The Boat" and the glossy title track, "Wrapped Up Good," (sure to be a hit, if I don't like it...) but several others are pretty catchy. There's even a bit of swing and twang, heard on "I'm Not Done With You Just Yet" and "Cannonball," and "If You're Gonna Love Me" seems like a pretty catchy, chartable tune. I can see these gals making a dent here Stateside, particularly among fans of Gretchen Wilson and the Dixie Chicks -- we'll see what the future brings!


<! 144 x 144 >
Brian McComas "Brian McComas" (Lyric Street, 2003)



(Produced by Leigh Reynolds & Leon Medica)
I dunno why, maybe I was just in an irresponsibly good mood, but for whatever reason, I liked this album a lot. Beyond the relentlessly formulaic, pop-drenched single, "99.9% Sure," it turns out that this McComas fellow is actually one of the best traditionally-oriented singers in Nashville today. Yeah, this album is full of smooth, high-gloss production, but it's also got one song after another that seems destined for major radio airplay. Most surprising of all are McComas's understated, no nonsense vocals -- although he cites poppy Paul Overstreet as one of his early inspirations, there's also a pleasant hint of Merle Haggard's curling growl that comes out from time to time, and for the most part, the songs on this album are equally plain, and un-high-falutin'. The disc drags on a couple of tunes, notably the obligatory "issue" song: "Sixteen Again" (which deals with drunk driving) and the songs with more high-tech arrangements, such as "Never Meant A Thing," or syrupy ballads like "I'll Always Be There For You." But if he can knock out a few more simple heartsongs like "You'd Have Never Said Goodbye," I'll stick with this guy. There may be hope for Nashville after all!


<! 144 x 144 >
Brian McComas "Back Up Again" (Katapult, 2006)


(Produced by Brian McComas)

Jeremy McComb "My Side Of Town" (Parallel Records, 2008)



A good set of independently produced commercial country...
Jeremy McComb "Leap... And The Net Will Appear" (McComb Over, 2011)


(Produced by Jeremy McComb, Tim Lawtner & Rusty Milner)
Independently released but very plausibly commercial, this six-song set should serve as a good demo disc for McComb's budding Nashville career... It's got the right formulaic mix of relentless rhythmic buildups, bright, rock-tinged power chords and intertwined tinkly piano and twangy guitar... I mean, really, this sounds like stuff you'd hear on the radio day in and day out, perfectly crafted and hitting all the marks. Of course, McComb's been around the block and had the brass ring dangled in front of him before (his previous album, My Side of Town, was semi-major label, but didn't go anywhere, hence the self-released EP...) so it may be a while before his name becomes a household word. But you never know -- it could be soon. He's certainly got the chops and he knows how to craft a tune that any Nashville star could take to the top of the charts. Keep your eyes on this kid.
Dan McCorison "Dan McCorison" (MCA, 1977) (LP)


(Produced by Chris Hillman)
The first solo album and biggest commercial success for singer-songwriter Dan McCorison, who came out of Colorado's booming indie-billy country scene, having previously played in the popular hippie twang band, Dusty Drapes & The Dusters. This album was recorded with help from producer Chris Hillman, who brought in some top LA country talent, including guitarist James Burton and Emory Gordy, Bernie Leadon and steel player Al Perkins. The record was promoted as a mainstream country album, though the single, "That's The Way My Woman Loves Me," barely cracked into the BIllboard Country Top 100. Still, McCorison was able to get work as a session player in LA, and was part of Al Perkins' usual suspects crew. He's also self-released several indie albums over the years.
Charlie McCoy - see artist discography
Neal McCoy - see artist discography
Mindy McCready - see artist discography
Scotty McCreery "Clear As Day" (Mercury Nashville/19 Recordings, 2011)






<! American Idol contestant >

Scotty McCreary "Christmas With Scotty McCreery" (Mercury Nashville, 2012)



(Produced by Mark Bright)
The deep-voiced Mr. McCreery also plays it safe with a set of Chritsmastime standards; the nice thing here, though, is that he also keeps it country. There's twang in his voice and a healthy bit of bluesy country as well... If you enjoyed Joe Nichols' or Alan Jackson's holiday albums, you'll probably dig this one too. Recommended!
Scotty McCreery "See You Tonight" (Interscope, 2013)


---
Commercial Country Albums - More Letter "M"
---